This is a sponsored conversation written by me on behalf of Pantene. The opinions and text are all mine.
Hey loves! It has been absolutely crazy over the past month with our move, but I'm VERY excited to be back on the blog today to talk to you about an amazing new product that launched for the first time in the United States (OMG) and that I am SO excited to be able to use!! I'm talking about the Pantene Pro – V Intense Rescue Shots! They have made great hair days that much easier to have and they give me the extra boost my hair needs after intense exposure to heat and constant styling. Basically, it's perfect if you're looking for ways to revamp and rescue damaged hair after festival season, which on top of my regular job and hair-styling routine completely drains and dries out my own hair!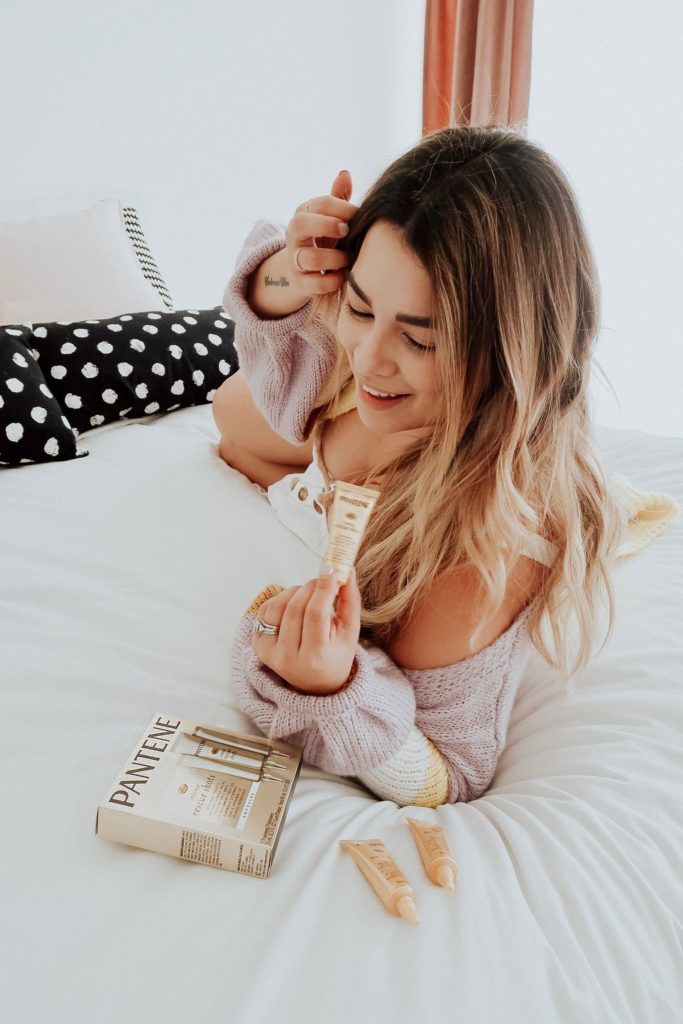 For those of you attending any festivals this year, you NEED to add the Pantene Pro-V Intense Rescue Shots to your post-festival hair care routine. In fact, Pantene is the official hair care sponsor of Coachella, Stagecoach AND Firefly this year! With so much involved in how you prep your hair and all you put it through when you go to a festival, I LOVE that Pantene is bringing a product it's already had in Latin American markets to the US! What I've found so hard for so many years has been how to give my hair that extra boost and care it needs outside of my regular wash and condition routine. I was lucky enough to team up with Pantene for a 14 Day Challenge in December and I really learned about the lasting effects of their Repair & Protect Collection. But this gave me even more confidence to JUMP on this product the moment it came out this past January.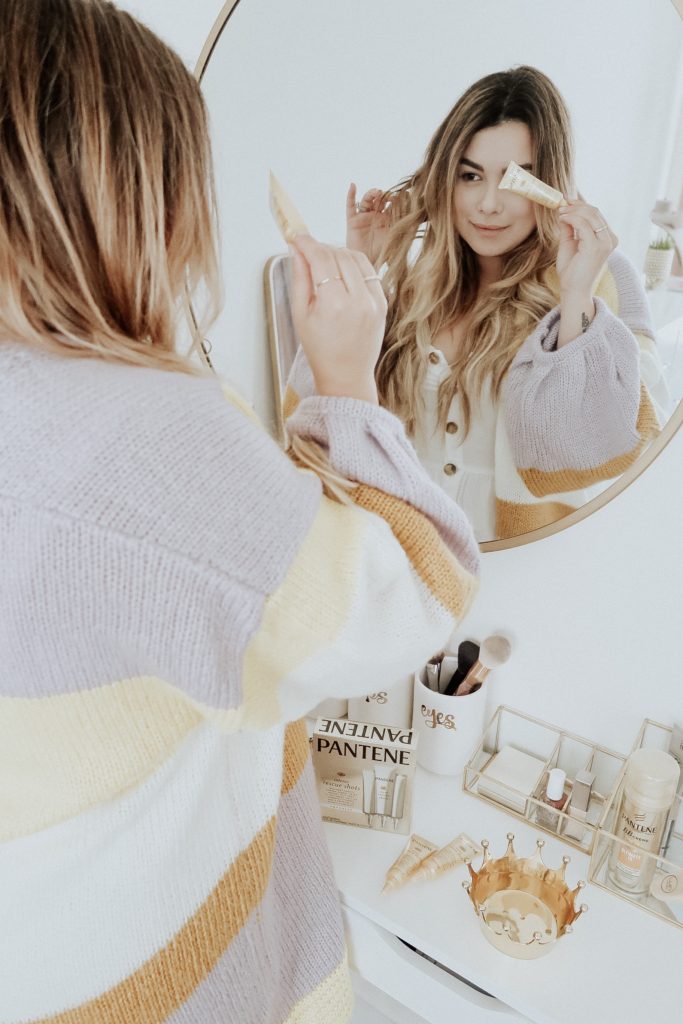 For a bit of background, I've been curling or heating my hair five or six days a week for a few years now (especially since I started my blog) and it's seemed like a chore to figure out what safe and healthy product could help me recover and recuperate my hair. Anybody who dyes or heats their hair often knows that it shows everything you do to it on a daily basis in the simple ways it shines, sits, and performs throughout the day. For me, so much heat pre-Pantene really caused constant breakage, made my head feel dry, and my ends were always splitting – my damaged hair really didn't grow for almost two years.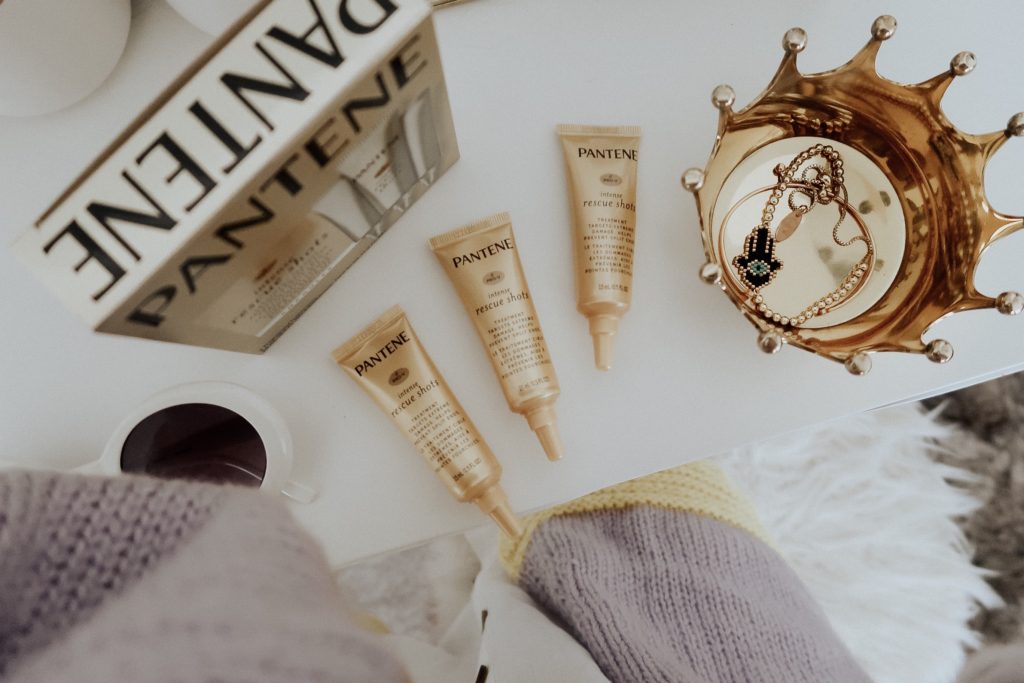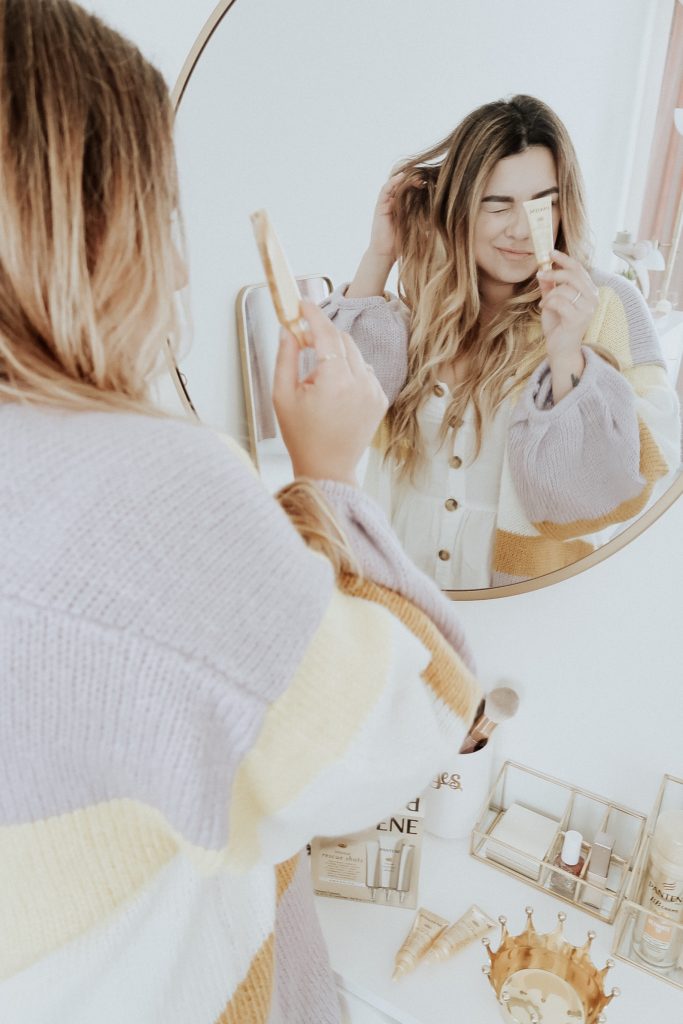 After using the Repair & Protect Shampoo, though, I think what I learned to love most about Pantene is that I know I can still trust it – I've been using their products and had them in my house since I was a little kid. But I LOVE the Pantene Pro-V Intense Rescue Shots because you actually only have to use them once a week AND can replace your conditioner with all of the benefits they offer. The product has immediate effects, helping prevent split ends and target extreme damaged hair after those long festival weekends! It's no wonder it's the #1 selling new treatment in the hair category. It really helps repair damaged hair when you have put it through the wringer with dyes and chemicals or extreme heat. It has pro vitamin B5, which is fancy scientific talk for its amazing ability to directly impact and improve damaged hair after just 30 seconds of application from root-to-tip and then a quick 30-second rinse. Another reason I love it is because it gives that shiny, new hairdo feel that you get when you go to the salon, and doesn't leave my hair feeling as heavy as conditioner sometimes can!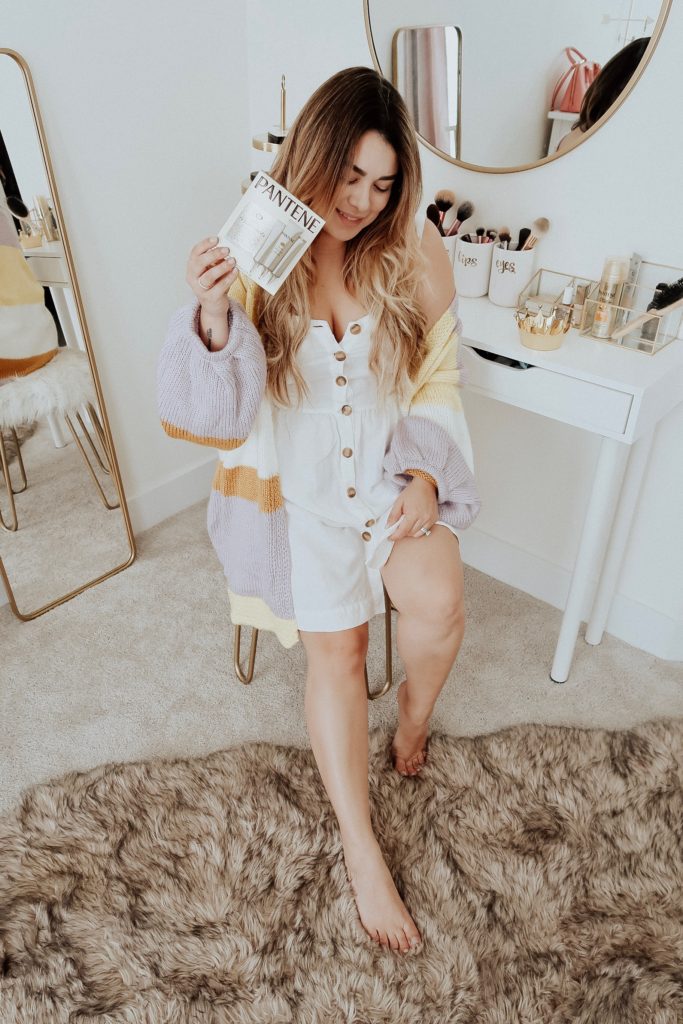 So not only has Pantene helped me keep my hair healthy and shiny and looking happy, but it also has given me way better and MORE great hair days with the fantastic hydrating qualities in these Pantene Pro-V Intense Rescue Shots. So let me know what you think of the product in the comments or on my other social media channels – I would love to see if you like it as much as I do! You can get your hand on the new Pantene Pro-V Intense Rescue Shots at Walmart.com – see here!
Stay Fabulous and Kind,
Love, Lola