This is a sponsored conversation written by me on behalf of Pantene. The opinions and text are all mine.
This is a sponsored conversation written by me on behalf of Pantene. The opinions and text are all mine.
Happy Holidays loves! I'm so excited to share this post with you guys today – it's been a REALLY busy month as usual but also really productive, which I love. Today I am here to talk about the Pantene 14 Day Challenge I started back on December 6th and I wanted to share my results!
Before I dive into the details, the long story short is choosing Pantene is a must-do and their products are absolute must-haves. At the start of this challenge, I was very hopeful but also realistic about the changes I expected. I have always had a sensitive scalp and delicate hair, which has only been more obvious since we moved to DC and the weather is much dryer (especially in the winter). I am also someone who feels like my hair is my crown, I always want it to look beautiful and be one of the key details that I project when I am taking pictures or if I am out at events for work. That said, I also often felt like it was very noticeable that I had split ends or when my hair just wasn't looking its best.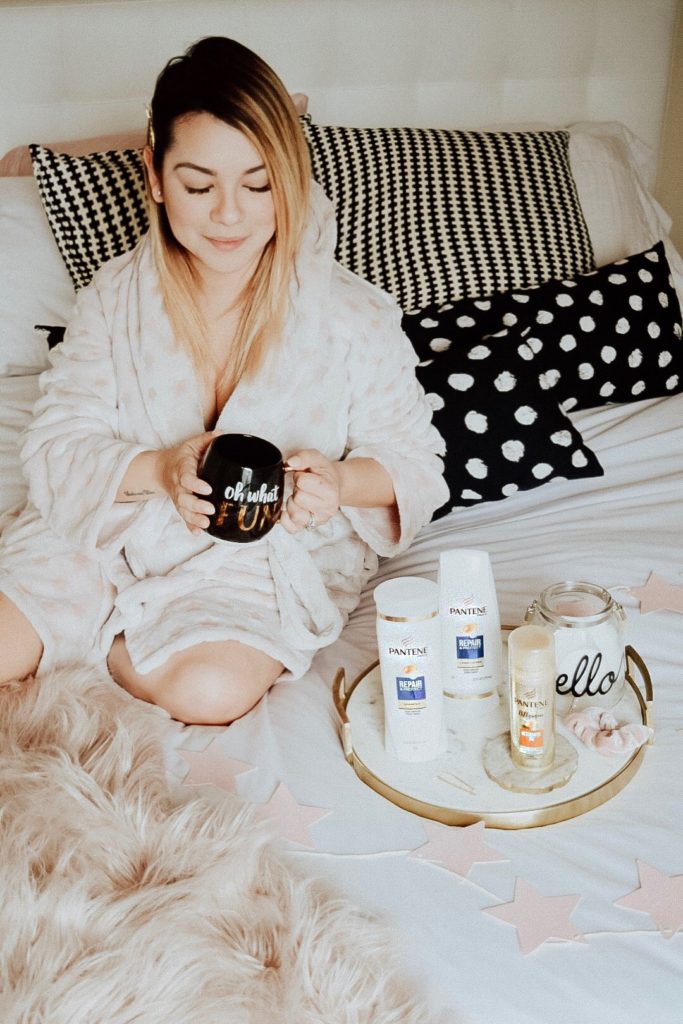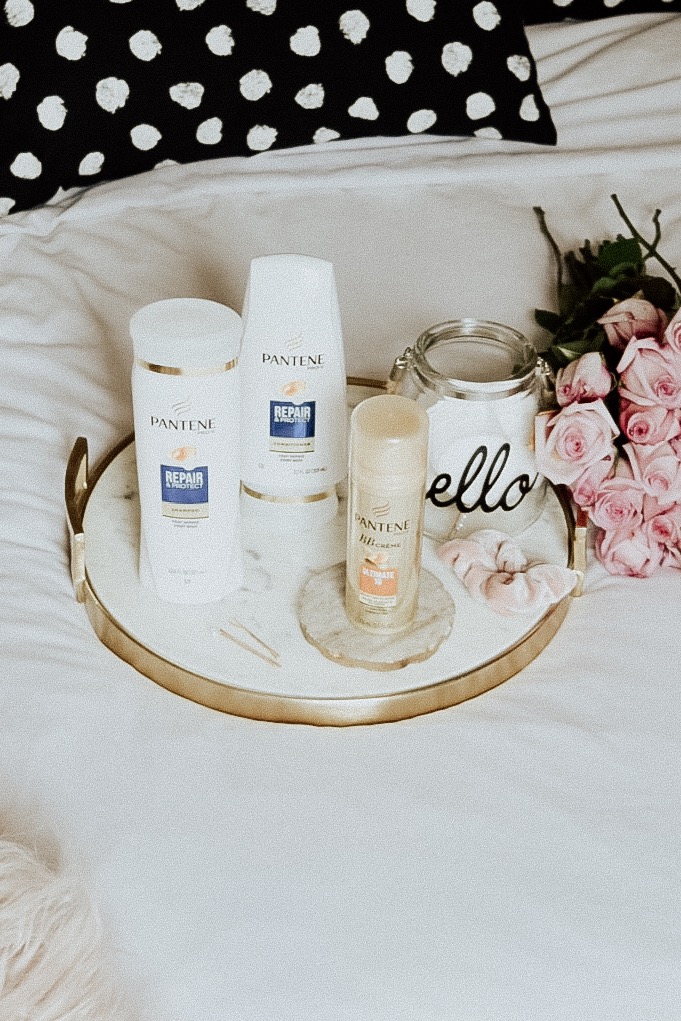 Starting Day 1, though, I felt immediate relief after using Pantene Repair & Protect Shampoo and Conditioner, which are perfect if you dye your hair every few months. They keep your hair bright, shining, and strong. Honestly my scalp felt less sensitive after one wash, and I was very excited to learn how often I should wash my hair (every couple of days, but with potentially supporting hair products on off days) and also that Pantene really had everything I needed to take care of my hair beyond my expectations.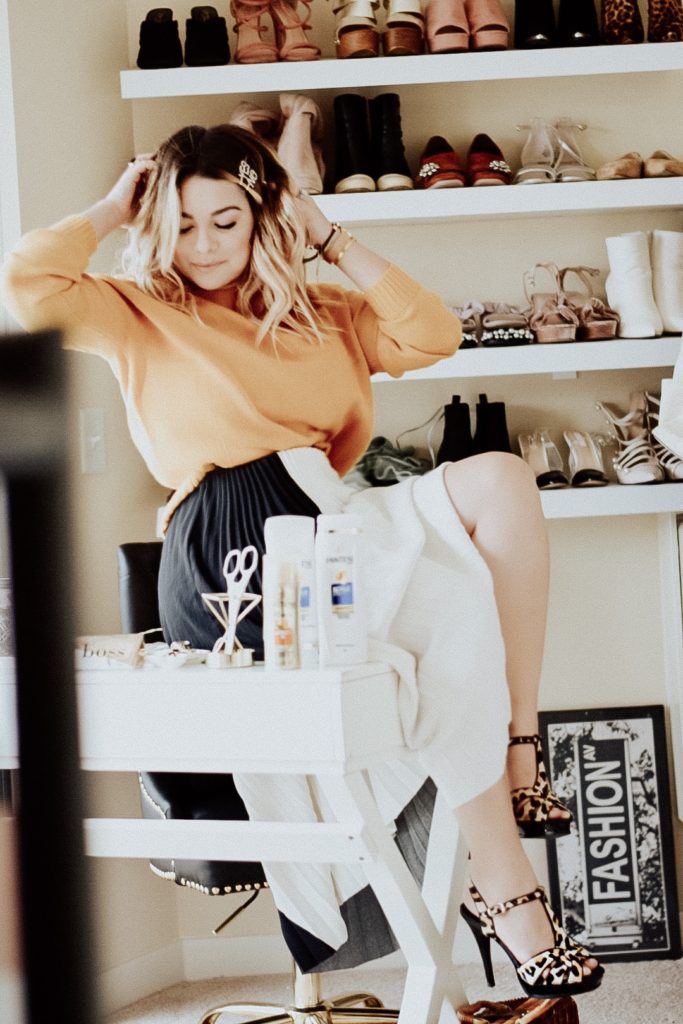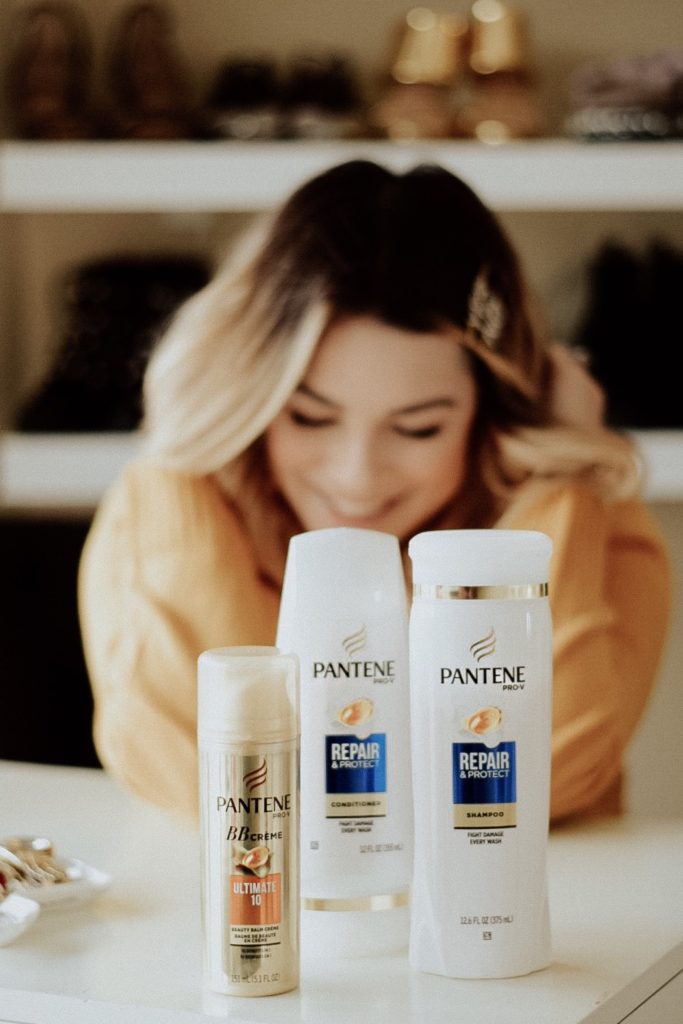 By Day 7 my hair felt so much more repaired, and was noticeably brighter. I flatiron my hair almost daily, which is part of the reason it's gone through so much and hard to maintain sometimes, but with Pantene I noticed a complete change in durability. I could feel my hair was healthier and smooth in texture after flat ironing. By Day 14, I can honestly say my hair has never had such a quick turnaround from a bad hair day to a great hair day and was a relief for me, because I've been searching for the right product for a LONG time, and I've gone through so many at this point I almost gave up (no exaggeration). I'm so glad I found these because they make me feel comforted on a daily basis. The advanced conditioning ingredients in Pantene target and reinforce weak spots in hair fiber, so they get to the root of the problem, and they move FAST. Over my 14 days I saw a steady and consistent increase in durability, and overall my hair looks brighter and feels healthier.
Aside from the amazing products, Pantene also shared with me a few go-to facts that are great for taking care of your crown:
– Never rinse your conditioner for more than 30 seconds, to avoid over-rinsing (which can dry out your hair!)
– Focus on shampooing your scalp and the root of your hair more than anything else – it's more effective!
– Use dry shampoo and other products (I love coconut oil) for hair maintenance on days where you don't wash your hair
– Try a no-heat day where you give your hair a break and work with your texture, not against it!
– Remember UV exposure can break down hair's proteins, which is another reason to use Pantene – their products have ingredients to protect you from UV exposure!
Go to http://spr.ly/14DayChallenge-390063 to see which hair product is best for your hair type!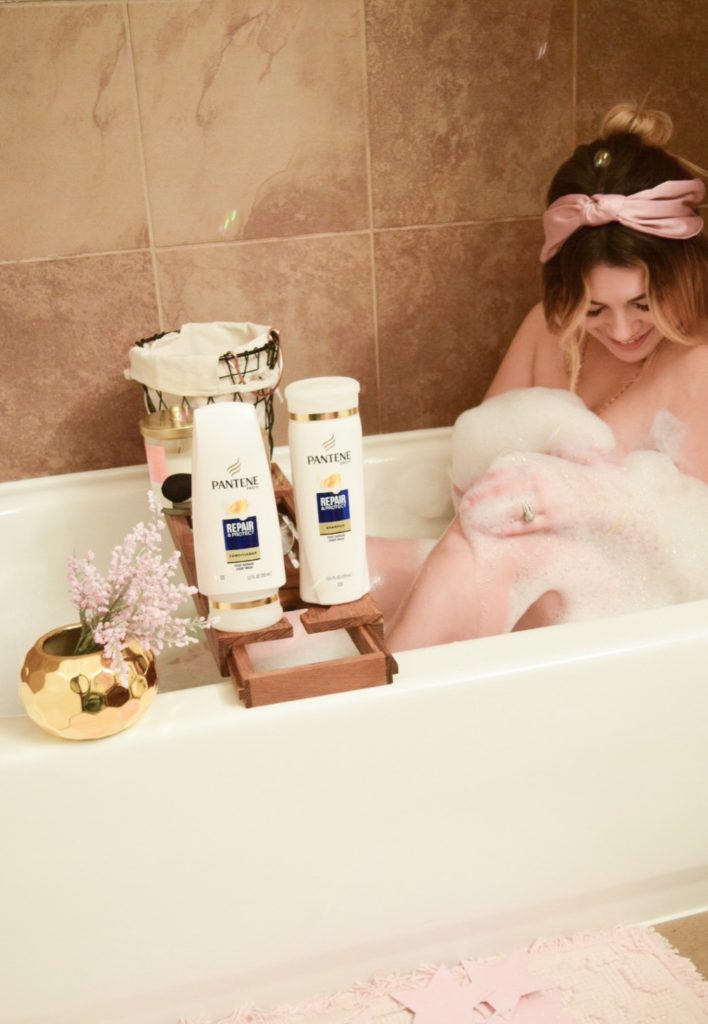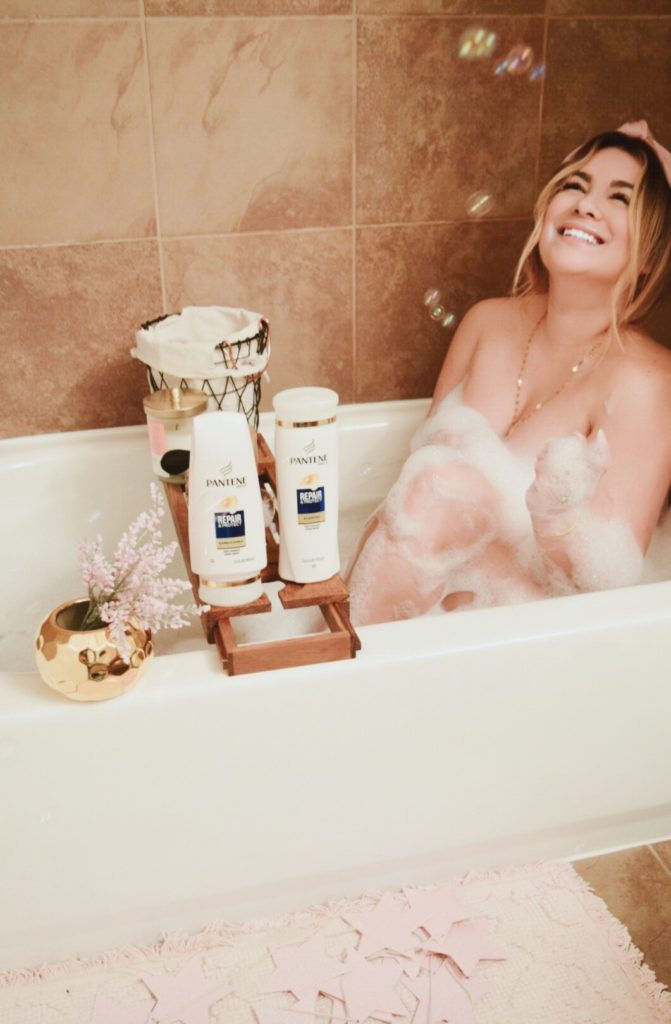 A HUGE thank you to Pantene for sharing their amazing products and helping me get back to a sane schedule with my hair! Have you tried the 14 Day Challenge yet? Let me know your thoughts in the comments – and if not, give it a shot, I promise you won't be disappointed!
Stay Fabulous and Kind
Love, Lola