What does the holiday season taste like to you? If I close my eyes and think about it, I can envision a table full of everything that my family has made since I was little: a pot full hallacas, a huge dish of fresh pernil, tequeños, and even the arepas on January 1st which is made of all of the leftovers from New Year's Eve. Now I am hungry! I must say, since I moved to the US, there are new flavors that I've adopted year-round, but there are some flavors that I especially crave during the holiday season. That's why I'm back with one of my favorite holiday treats, Homemade Apple Cider, which is unforgettable when I make it with Torani Sugar Free Toffee Nut Syrup!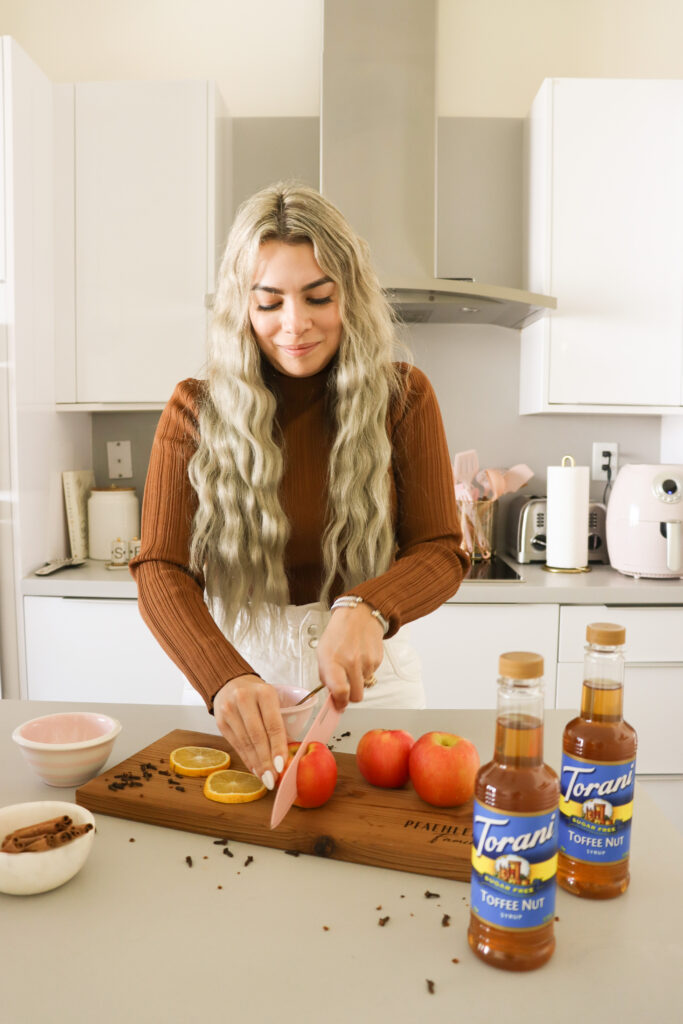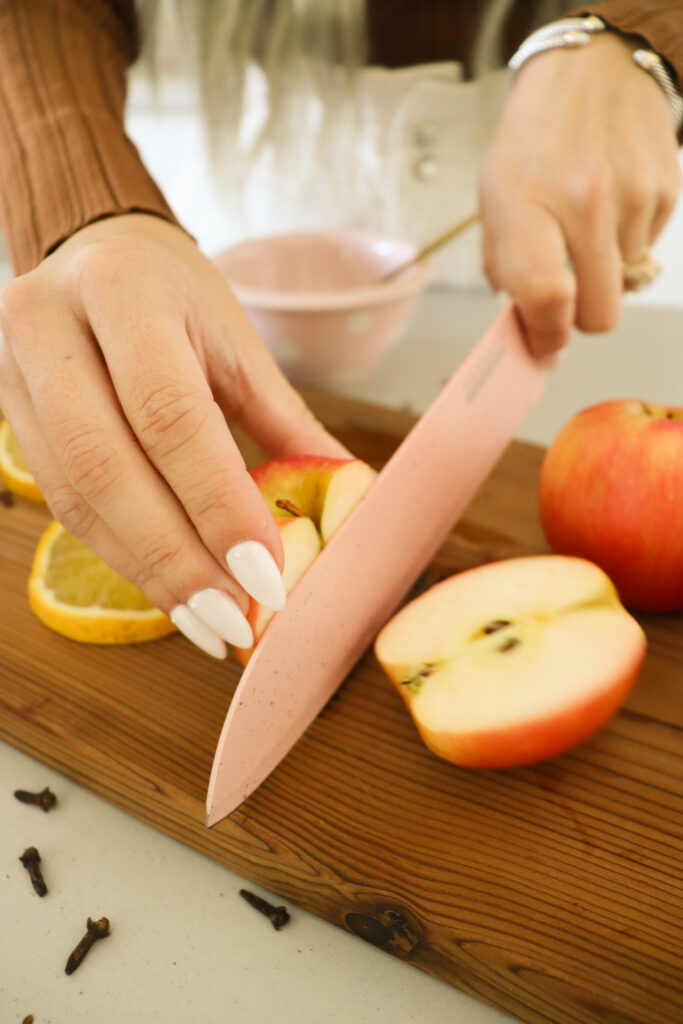 You may remember my favorite summer drink with Torani, which is from this post where I show you how I make a simple but delicious recipe with the Puremade Chocolate Hazelnut Sauce. Today, I want to show you how to spice up the holidays with a little Homemade Apple Cider that will make the holidays that much more cozy (and yummy). My first encounter with Apple Cider was in Virginia, where I met my husband, back in 2004. I went to a friend's family get-together in December and they gave me an apple cider I will never forget! It was one of those new flavors you just don't forget, and now every year I try to make my own, and with Sugar Free Toffee Nut Syrup, ithas really reached a whole new level!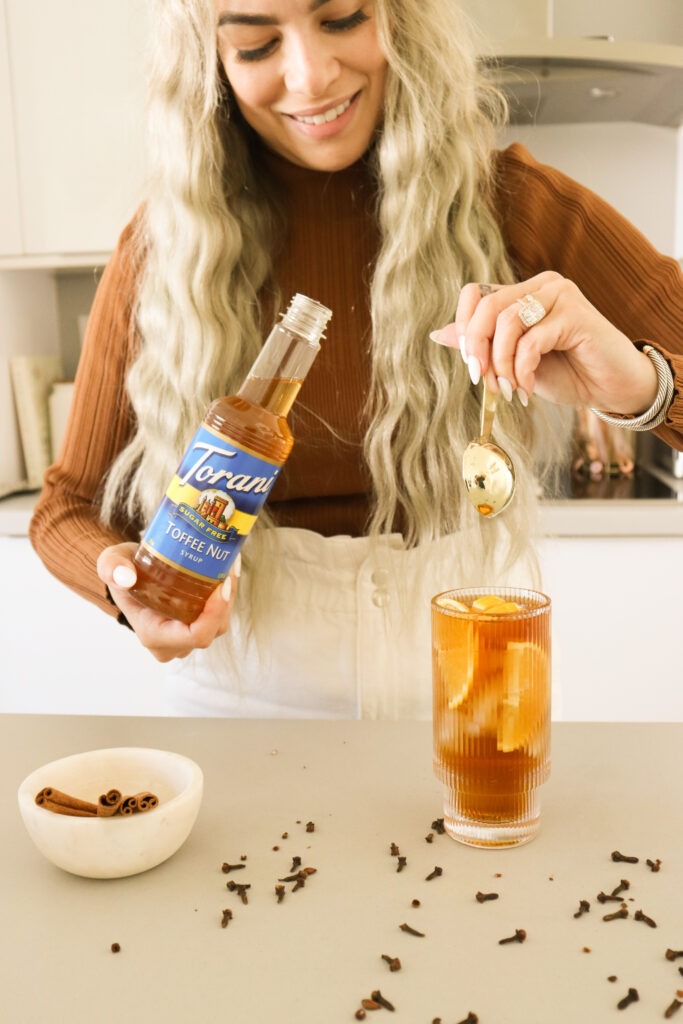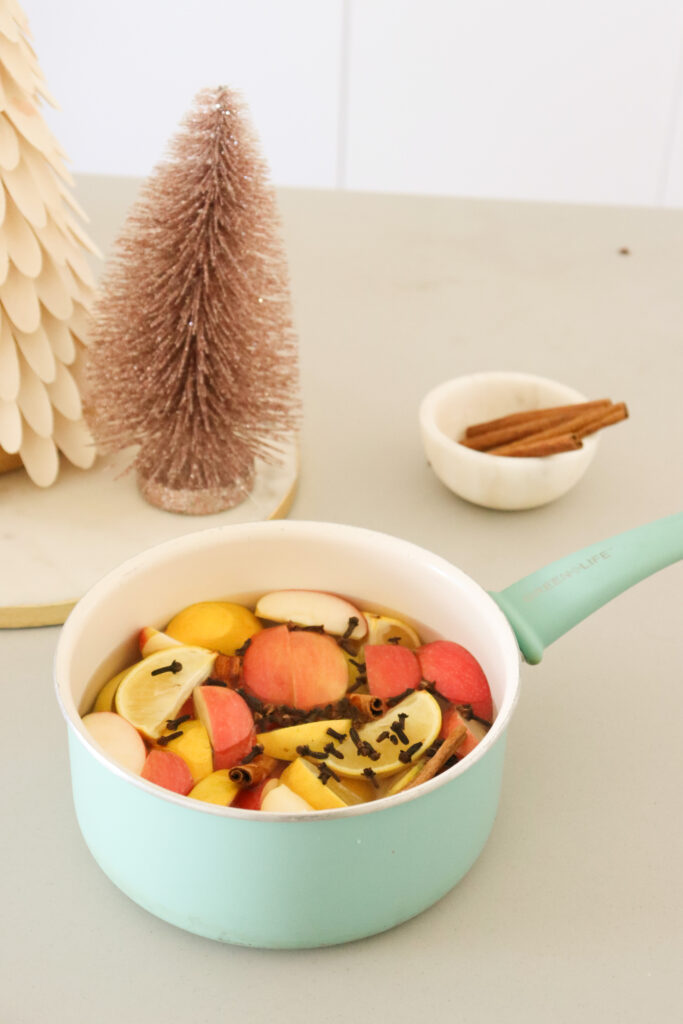 That said here are the ingredients:
Torani Sugar Free Toffee Nut Syrup
Medium fresh apples (use different colors / shapes to make a more unique flavor!)
Oranges – gives a citrusy, sweet pop of flavor
Cinnamon sticks
Nutmeg
Fresh ginger
Water
Fine mesh strainer (to strain out cider after cooking)
Potato Masher to mash the apples
The steps I used to make it can be molded a bit to your liking, but I do the following:
Place apples in large pot and add enough water to cover by at least 2 inches
Bring to a boil. Once it simmers, reduce the heat to medium-low and let sit for 1 hour
Then, add the spices (nutmeg, ginger, etc., according to your liking)
Using a potato masher, mash the apples and oranges, and let it sit covered for another 30 minutes
Next, serve using the strainer to discard any solids and
Serve with ice (that's my preference) and add Torani Sugar Free Toffee Nut Syrup to top it off with the ultimate taste you won't forget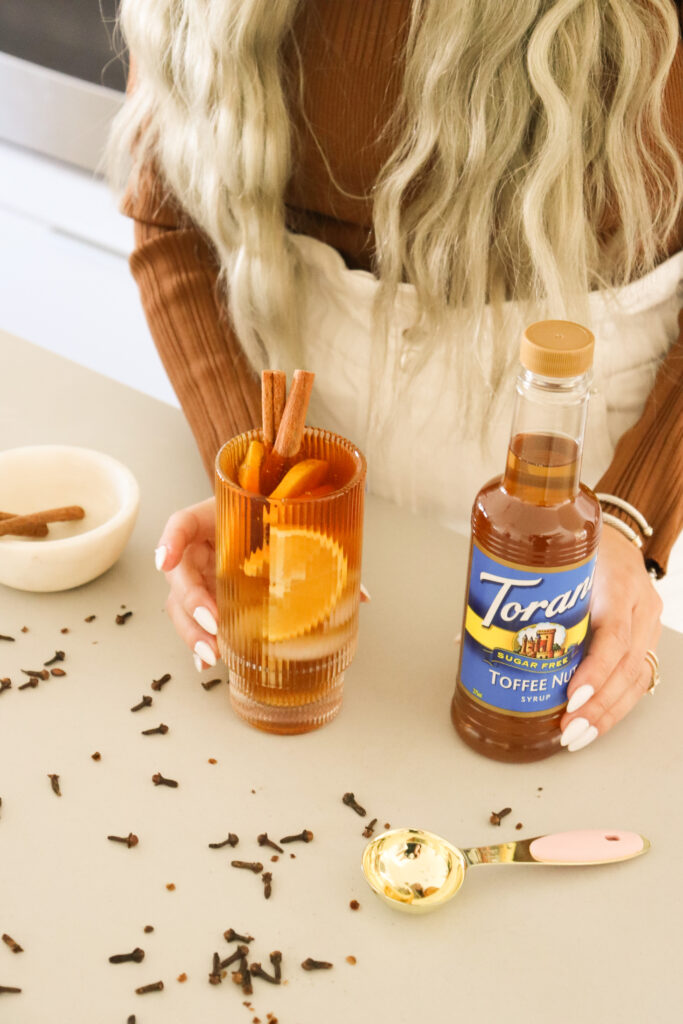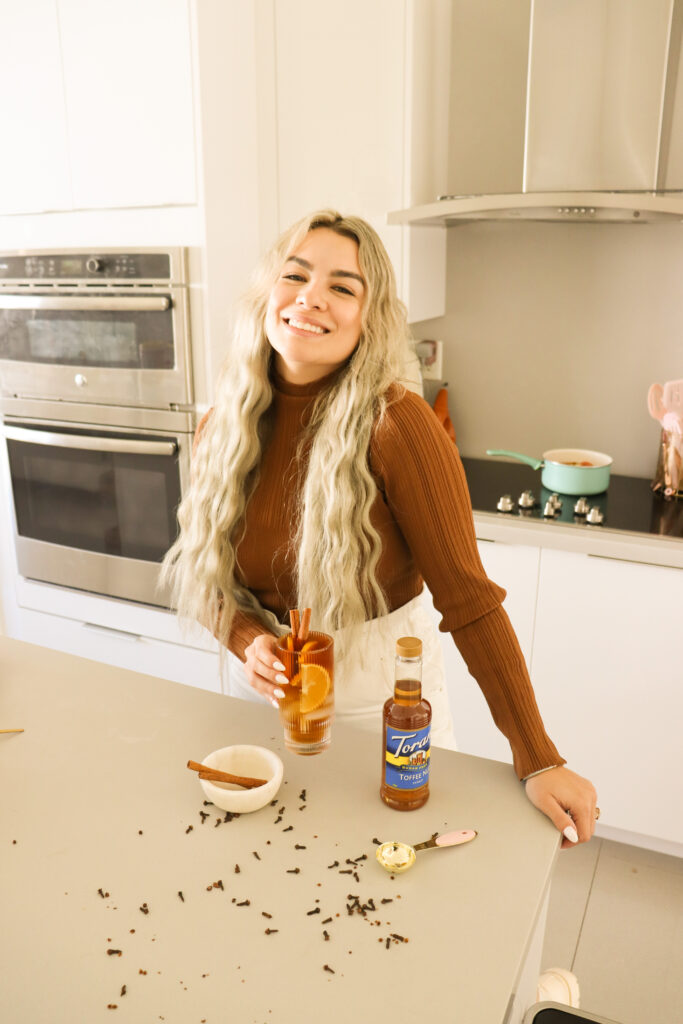 And voila – I promise you will love it + have a wonderful drink to offer any guests (or just for yourself) over the holidays. It's truly a delicious and aromatic drink – give it a try and let me know what you think! I love sharing what I do this time of year but also would love to learn from you – let me know in the comments if there is any particular drink you like to prepare so I can try as well!
Stay Fabulous and Kind
Love, Lola