This blog post is sponsored by Torani and all opinions expressed are my own.
Hi loves! Who else is in full-fledged summer mode? Anyone else sporting their sandals and sunnies as you read this (if so, please let me know in the comments!)? Sunday, June 20, marked the first, official day of the new season and I'm all about adapting with the little details! What I love about summer is, even with the most minor changes, it can feel more relaxed, homey, and fulfilling than other parts of the year. A book by the pool. Slower mornings and late breakfasts with the family. It's the little moments that add up, and this year I teamed up with Torani to make a delicious and easy-to-make summer drink using their Puremade Chocolate Hazelnut Sauce.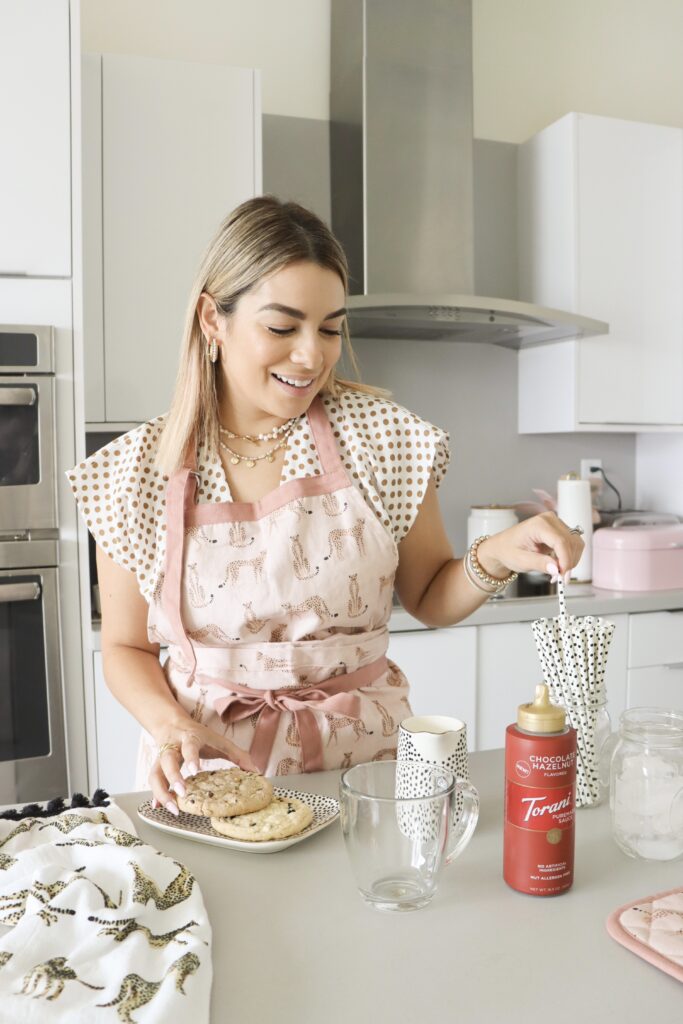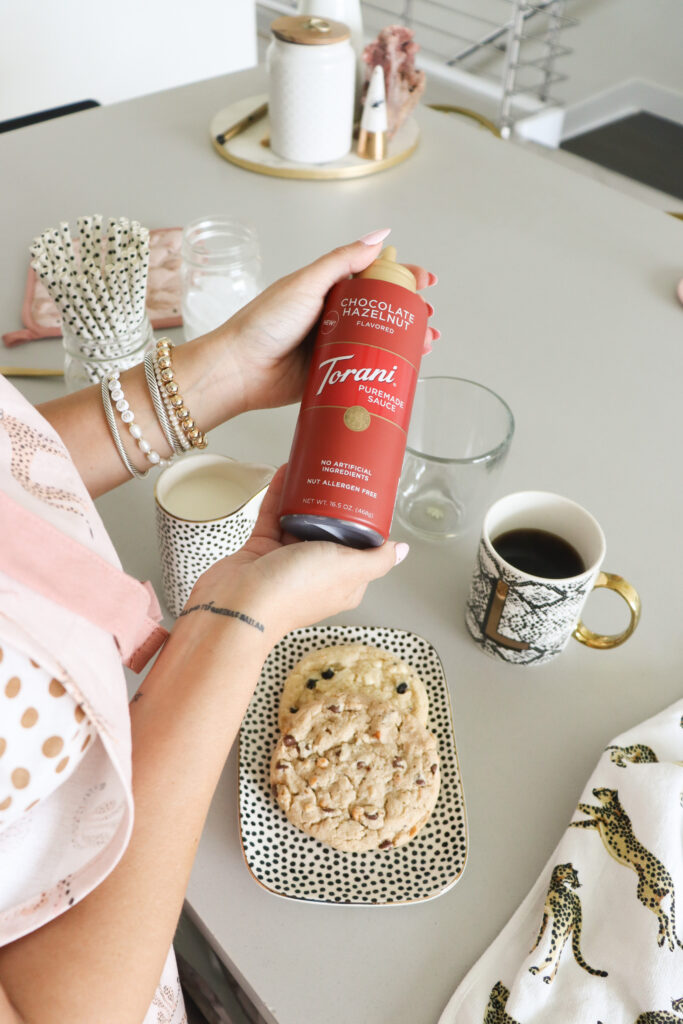 To arrive at the recipe I'll share below, I first started to research and what I quickly realized (after seeing science-experiment-type recipes all over the internet) is I wanted a recipe that was extremely easy to share but that would be refreshing for the summer! Then, I realized I wanted to make a healthy iced coffee since I have always LOVED cold coffee – and what better way to make the summer that much sweeter than one of my most dear and profound obsessions? Sorry, I get poetic when it comes to coffee. So here's the very simple but DELICIOUS recipe, to get a Chocolate Hazelnut Iced Coffee with Torani's sauce: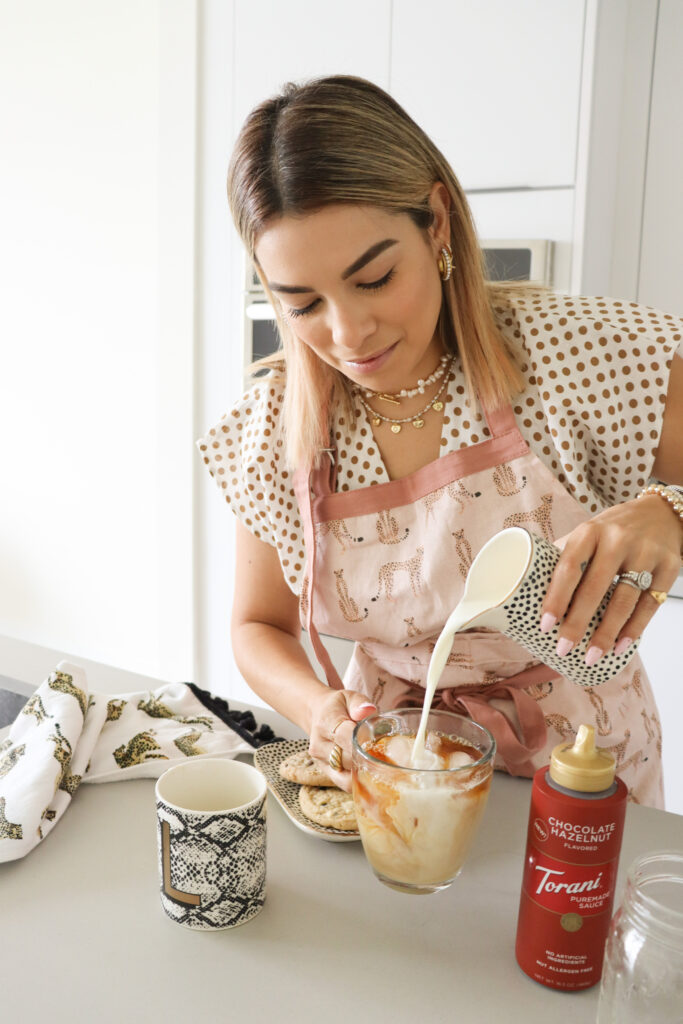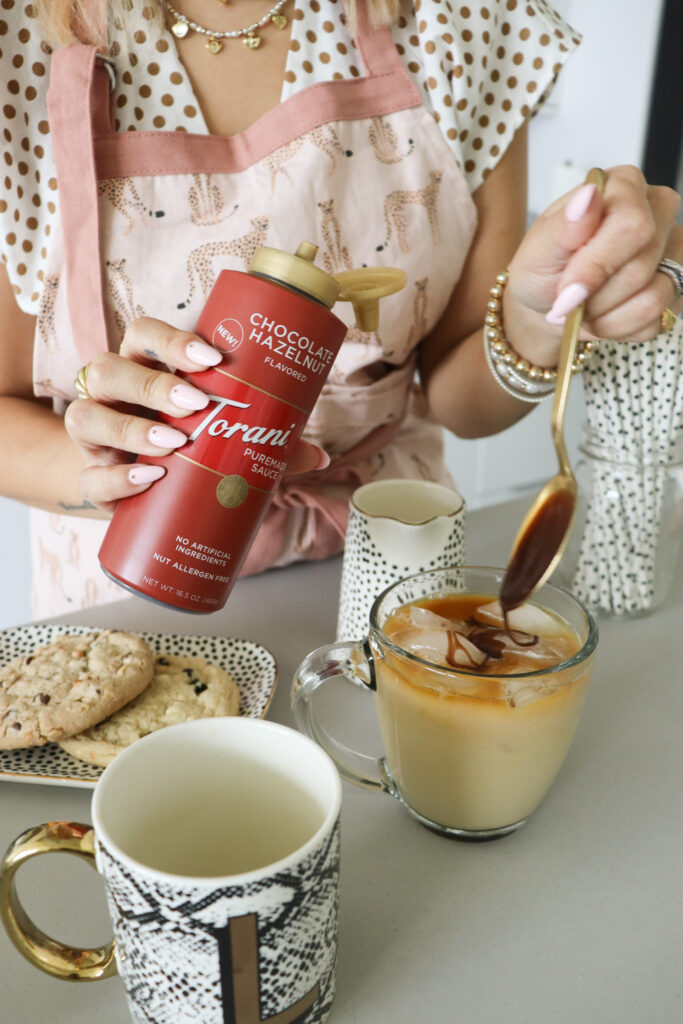 Take 4-6 ounces of coffee (of your choice)
Add to a glass half filled with ice
Add 2 ounces of any milk of your choice
Add in 2-3 tablespoons of Torani Puremade Chocolate Hazelnut Sauce (add until you LOVE it)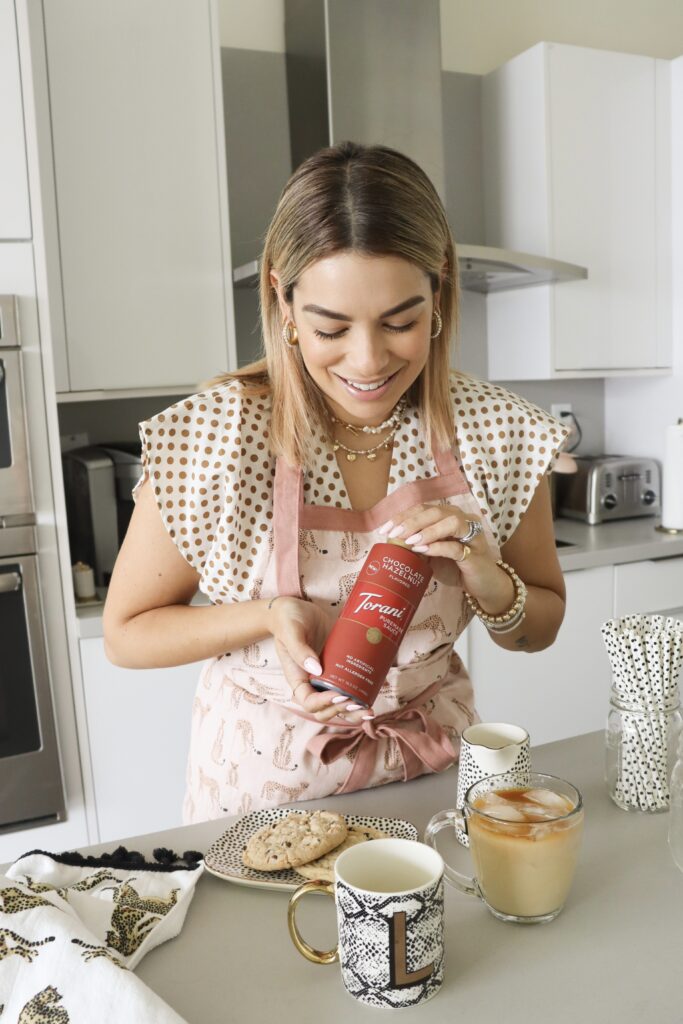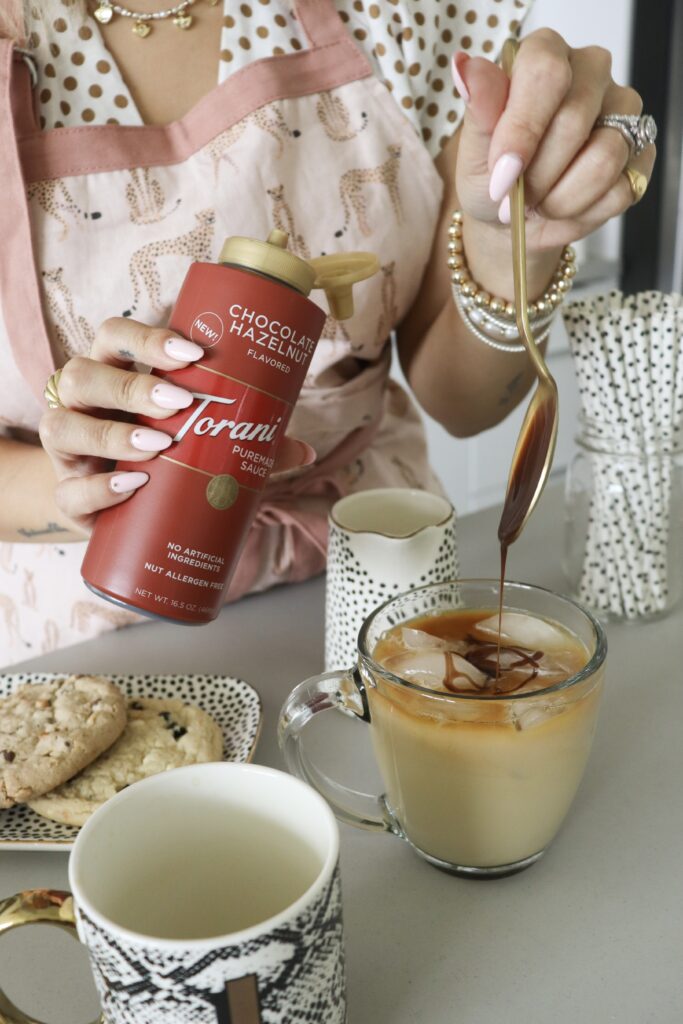 Feeling the yummy vibes? Just writing this makes me want to make one! What I love about the Torani Puremade Chocolate Hazelnut Sauce is that it's a healthy addition to your already scrumptious café – it doesn't have any artificial flavors, colors, or preservatives. I have been making an effort to cut out any products in my daily schedule that have artificial ingredients and Torani Puremade products fit perfect within that goal. Their sauces are also ideal to add to almost any daily favorite drink you might have: cocoa, coffee, or a latte! One flavor can make all the difference in multiple recipes! Just one spoonful and it's a true game changer. Also, there are several other flavors that could go with cold and hot drinks, and give that dash of extra umph that makes the day that much yummier!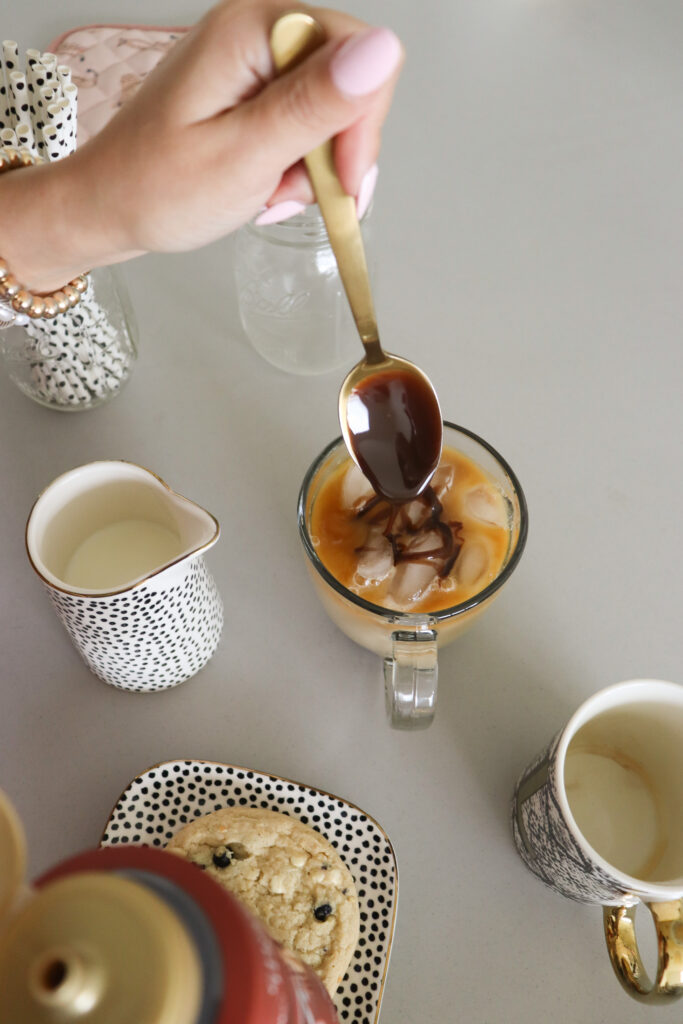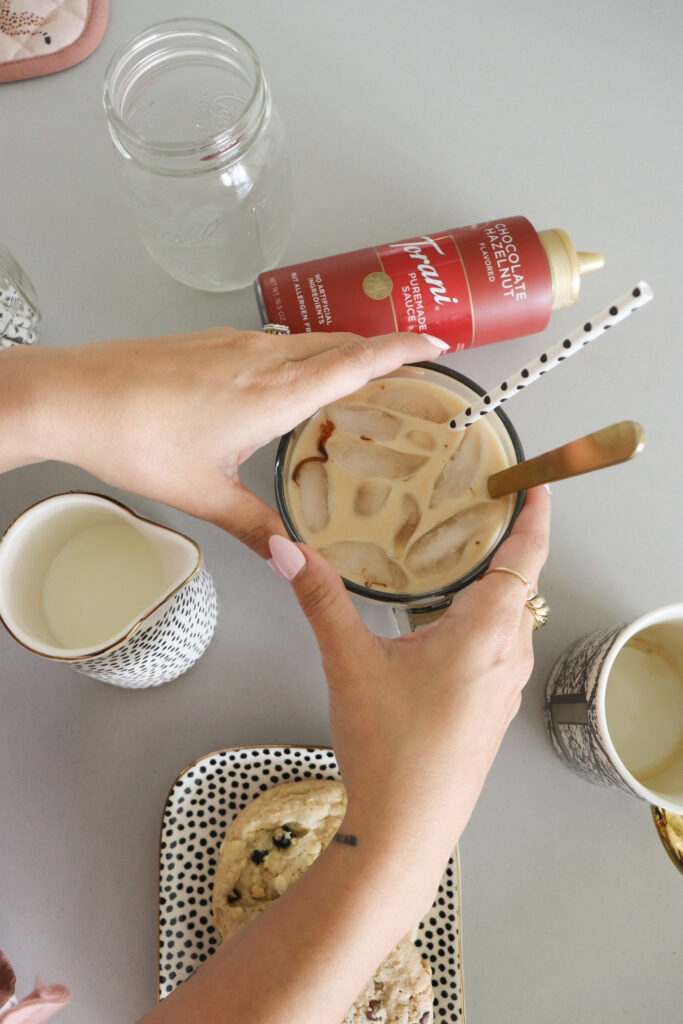 Plus, as you can tell, it's an extremely easy recipe and I truly love it. This easy to make on the go, or just to throw in a glass and sit outside and enjoy the day. It's the little things that make summer that much more enjoyable, and I'd love to know what you think after you give it a try! What's your favorite drink and which flavor would you choose to try first? Would love to read them in the comments!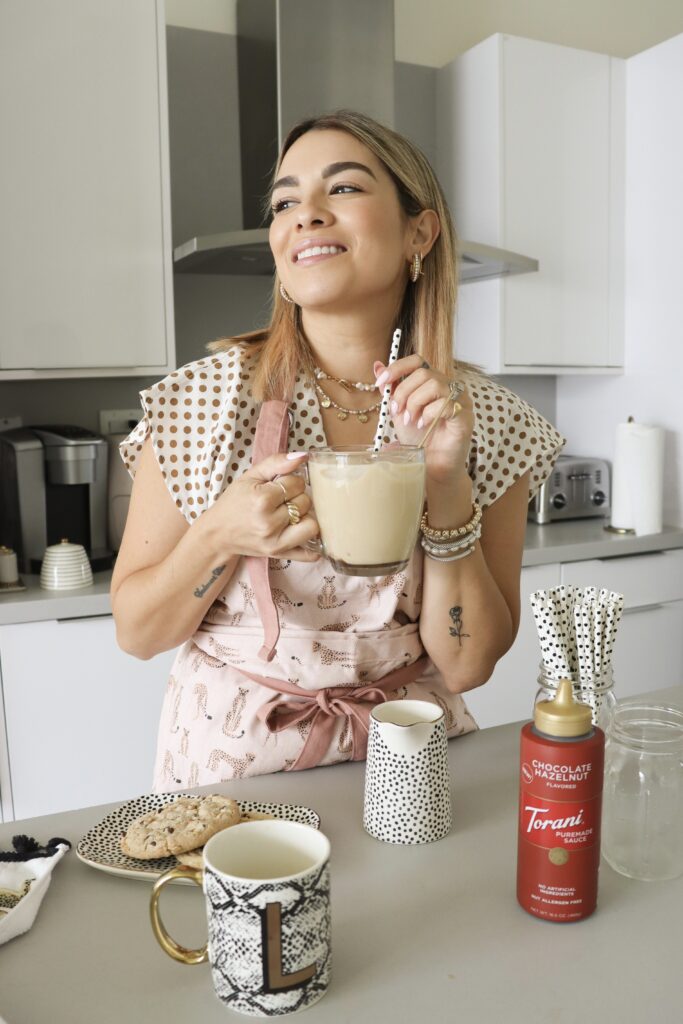 Stay Fabulous and Kind
Love, Lola