This post is sponsored by Nordstrom and ShopStyle.


Who else is a bit of a procrastinator? I sometimes find gifts ahead of time in October and November, but I somehow always manage to find what I need, even when I wait until the last minute! This past week I've taken full advantage of my Nordy Club membership, and I've been shopping online and picking up in store – and I want to show you some of the outstanding gifts I found to round out my holiday shopping this year.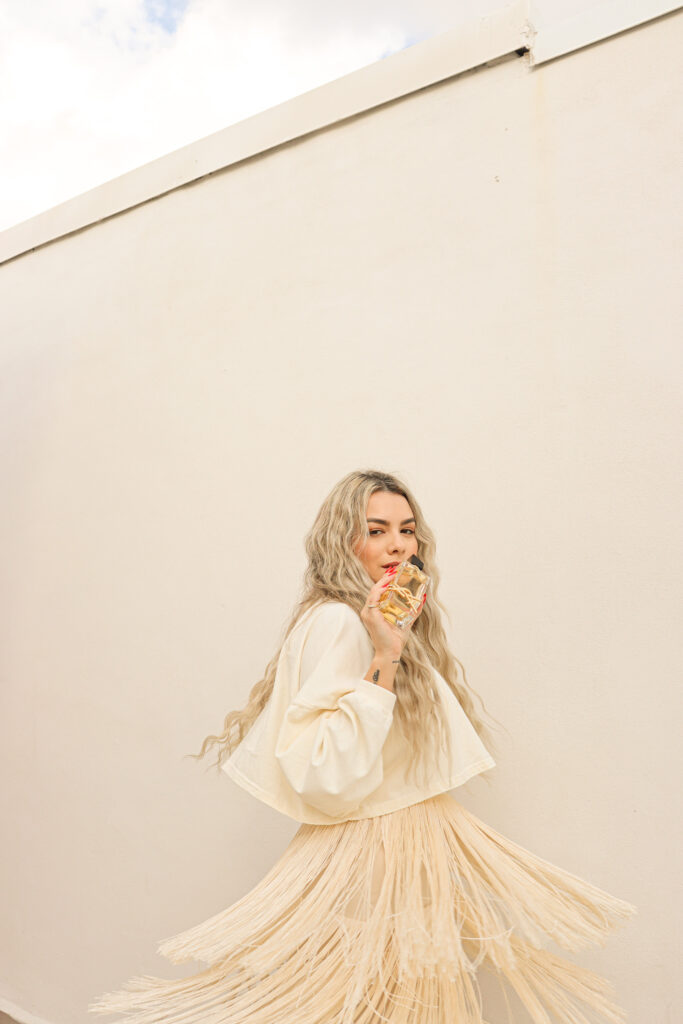 For starters, I went with one of my favorite gifts because it's both practical + matches everything: this Fjallraven Kanken backpack. I love the color I found (they have more than 30!) which is "Spicy Orange". I love these bags because I've used them for my daughter Vera to go to school and I know they are durable + have tons of space for whatever you need while you're on your daily grind. I always think at least 1 person out of my close family + friends could use one of these, and it makes it easy to get, since my local Nordstrom always has them.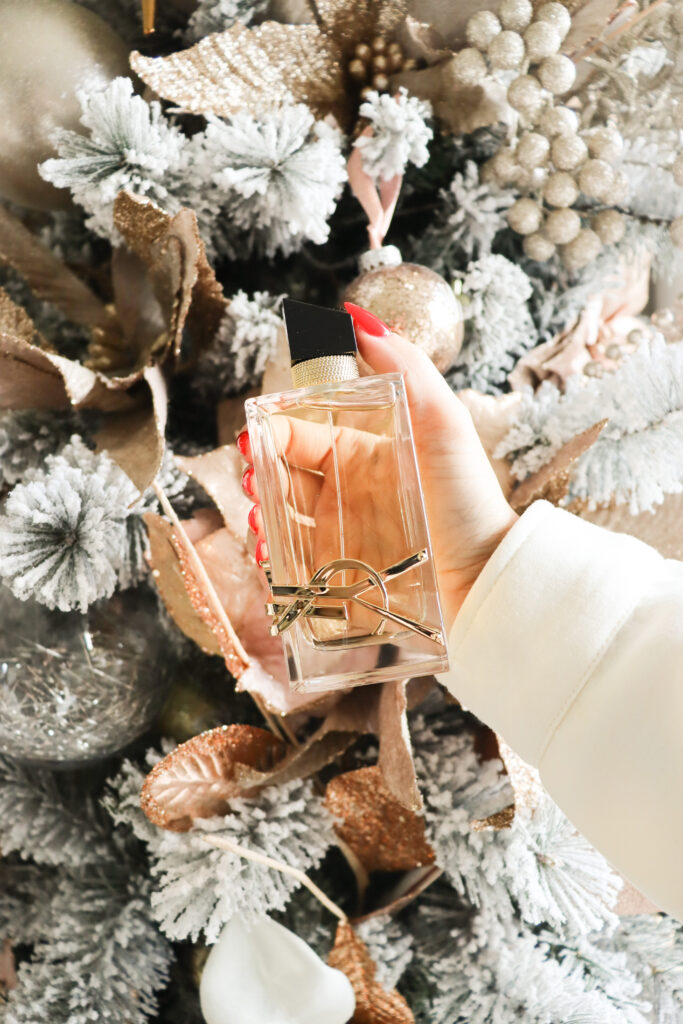 Another great gift is from the accessories section, which is this Apple Watch strap, which has a gorgeous black leopard print, and I would wearevery day if I had it (hint hint to Mr. P to find one of these for me). This is one of those details that shows you take the time to think about the other person's taste. Also, I always think that a watch is a key detail in a person's outfit, and this one stands out beautifully!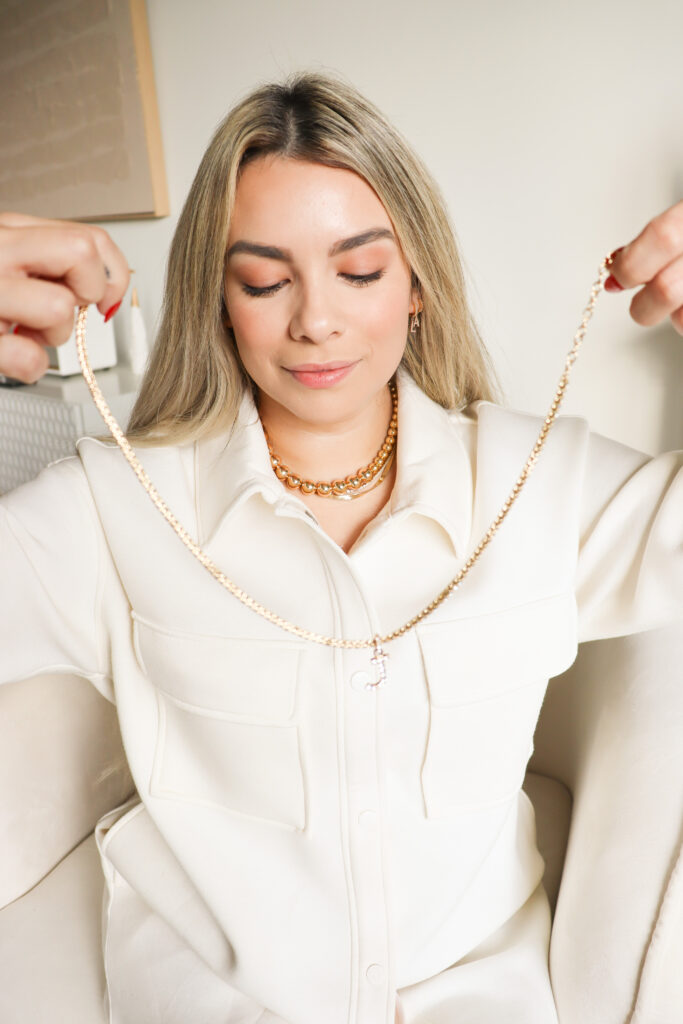 Next, if you really know the person well, I would definitely go with a perfume / cologne that I love. This Yves Saint Laurent Libre perfume is absolutely dazzling + unforgettable. To me it exemplifies a classy, lovely aroma and is a perfect surprise stocking stuffer – I just love those really nice gifts that aren't under the tree and, then, SURPRISE!, they fall right out of the stocking when they least expect it. Do you like to get good stocking stuffers?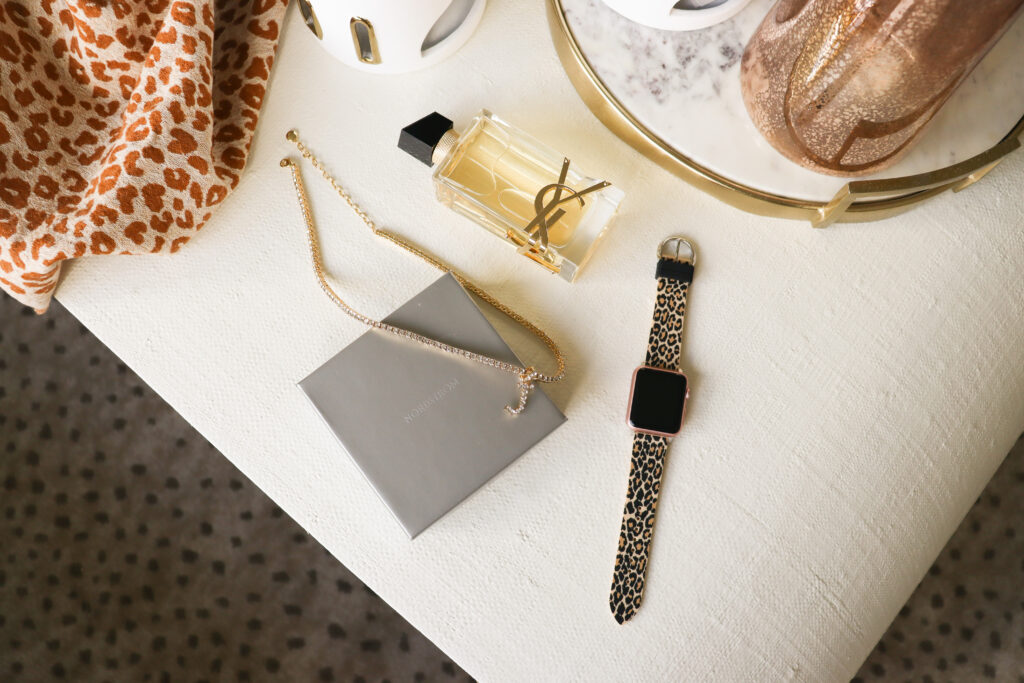 Another great stocking stuffer, or gift for a colleague or friend, is this Madewell bandana scarf. It comes in multiple designs, including this one, called golden pecan, and can be an accessory on a purse (I love to wear it this way!) or as a beautiful detail on the neck. How would you wear it?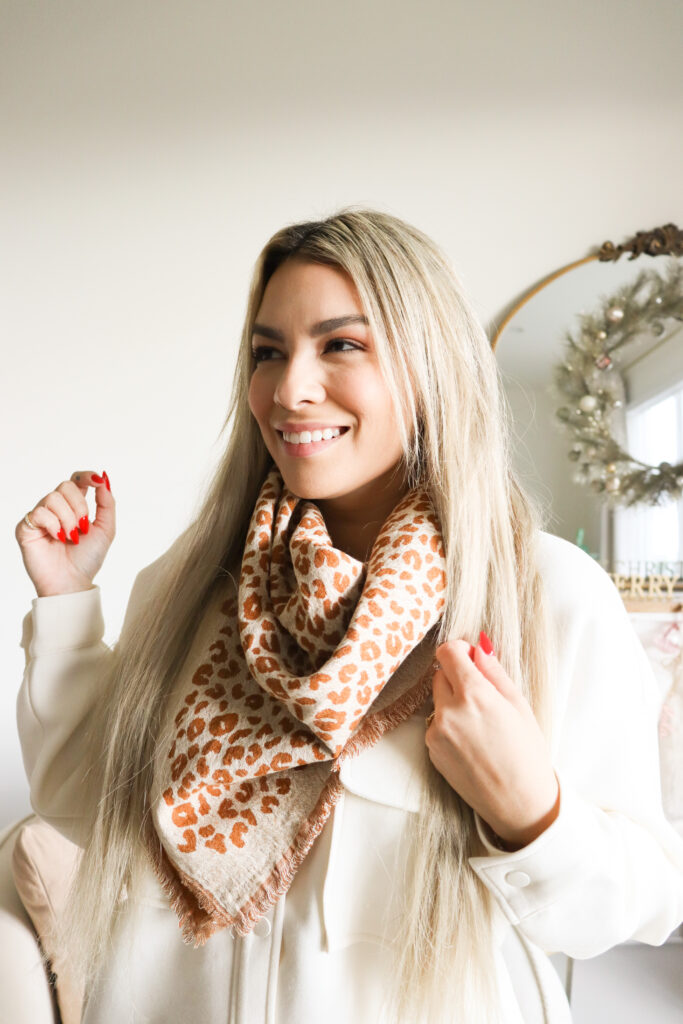 Lastly, I am a bit classic in that I think jewelry is a perfect go-to option if you're unsure of what to get! Nordstrom has a wide variety of gorgeous pieces in their jewelry section, but I think this necklace, which is under $70, is a great selection! I think if you add a detail like I did here (with a J pendant) you can personalize the gift even more, which is always an extra plus. Which one would you buy? Let me know in the comments!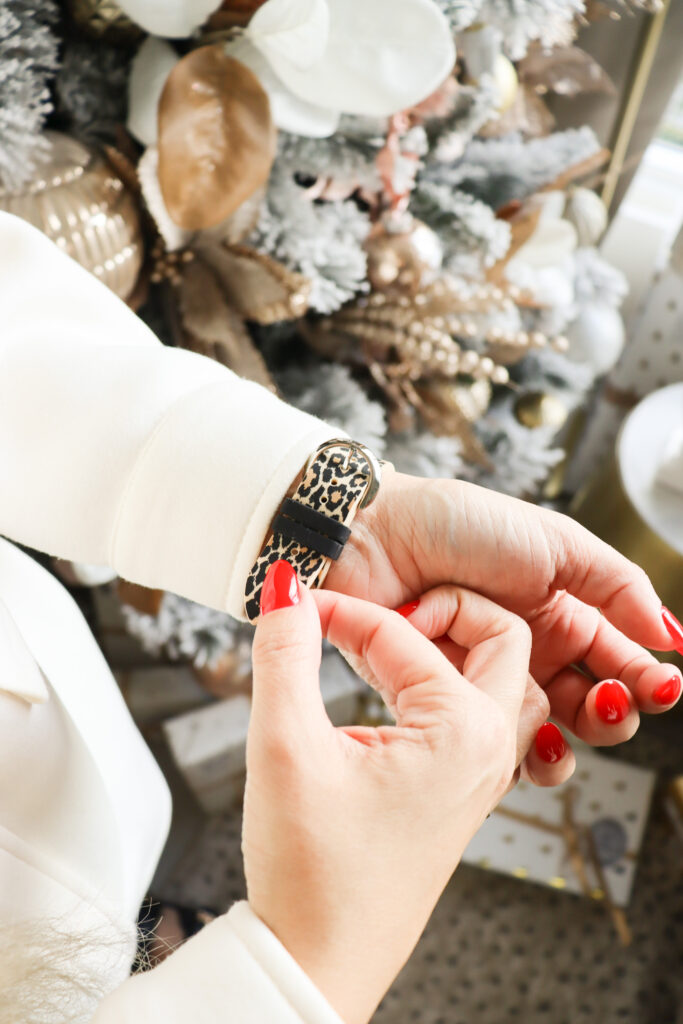 So, as we go into the final stretch this holiday season, don't forget to make the most of all Nordstrom has to offer! I really have loved maximizing my Nordy Club membership + using their Free 3-Day shipping for Nordstrom cardmembers + the rewards I get after each purchase! Take a look to see what you can get to complete your list of gifts for this year, and I hope you have a truly wonderful, unforgettable holiday season.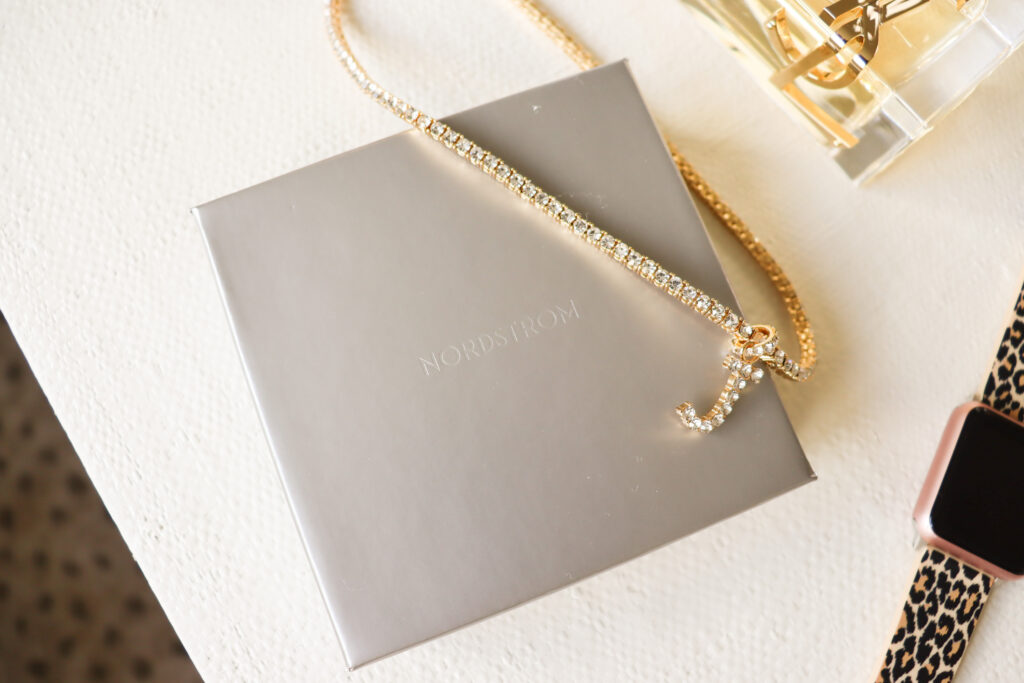 Stay Fabulous and Kind
Love, Lola