This is a sponsored conversation written by me on behalf of Olay. The opinions and text are all mine.
Hi loves! I'm excited to share something new on the blog today because I wanted to give an honest review for my new favorite moisturizer, the Olay Whips Fragrance Free moisturizer. It's easy this time of year to look for little ways to stay moisturized but I am here to talk about why Olay Whips Fragrance Free moisturizer works wonders and you won't need anything else!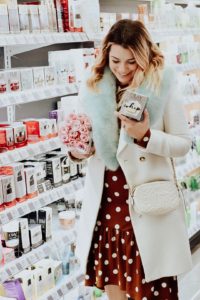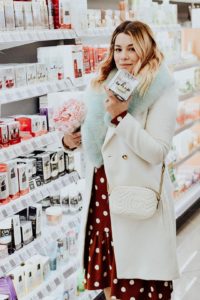 Earlier in fall I shared some details about the Olay Whips SPF Moisturizer, which I loved because it helped skip the priming process, and now Olay has released an even better version of this and its Regenerist Whips moisturizer, fragrance free! I've tried quick, on-the-go type moisturizers to throw in my purse and I've also gone all out using all the brand names I could find to test what works best for my skin, but the reality is the Olay Whips line is truly lightweight, non-greasy, and is so gentle it keeps me perfectly moisturized even on the crispest of fall (and winter-like) days!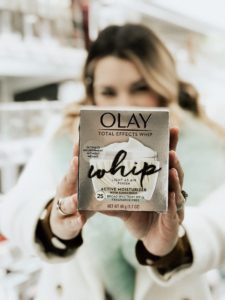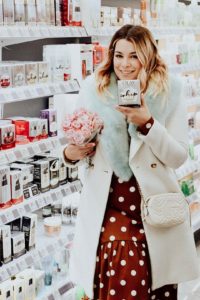 And I don't know about you but I get so dizzied by the gazillions of flavors and scents that are in so many different creams, lotions, and sprays, that by the time I am done getting ready I feel like I can't smell anything at all! The latest Olay Whips Fragrance Free moisturizer, which you can find at any Walgreens, is fragrance free, giving you the quick, dependable, and neutral comfort you need on a daily basis. I have completely loved it since day 1, because I start feeling the change of season even before summer ends (#CaribbeanGirl) and I find it such a relief to have an easy-to-find and go-to product like this one.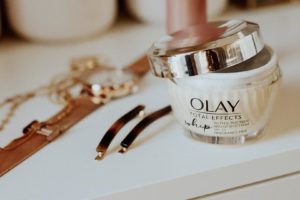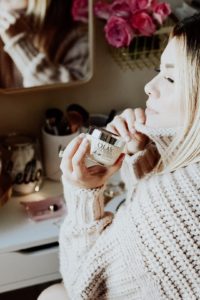 If you haven't tried it yet and you're looking to get a quality moisturizer for your skin, I hope you trust me when I say there is just not any other comparable product that is so lightweight, non-sticky, and provides quality moisturizing all day long. I'd love to read what you think about the product in the comments, so please let me know! #FeelTheWhip #Olay #Walgreens Can't wait to see what you think – and hope you're keeping warm and cozy as we fly through fall into winter!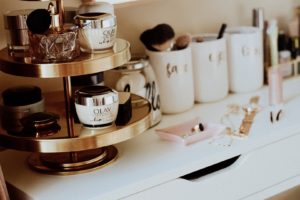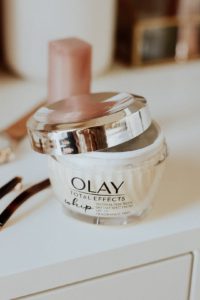 Stay Fabulous and Kind,
Love, Lola