This post is sponsored by Burt's Bees®,  but the content and opinions expressed here are my own.
There's a reason we need time for ourselves – leisure time gives us enough balance in our day to achieve peace of mind. Peace of mind gives us clarity, and clarity helps us to be more productive, at work, at home, and with how we manage our emotions and ourselves in stressful situations. I'm back today because lately I've been thinking about how I decompress at the end of long days, which, probably like you, feels like every day some weeks. So I'm going to share my 5 ways to relax after a long day, I hope you can relate and I would love to read what you do to relax in the comments after!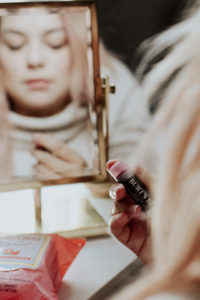 1.        Get comfy – this is a must have for me! It sounds silly but getting comfy is  the first thing I want after changing 2-3 times for pictures, chasing Vera around to eat or play or change her diaper (she LOVES to run when I have to change her diaper), or running around to get errands done – and my go-to is this chunky sweater! I love it and I'm already on the lookout for more this fall so I don't wear it till it falls apart!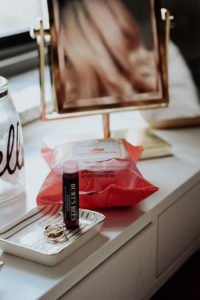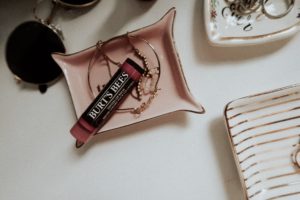 2.        Take off my makeup with Burt's Bees® Facial Cleansing Towelettes – this just feels mandatory when I am done working (and ASAP). I think it makes me feel like some people do when they take off their suits or work clothes when they get home. I feel lighter, fresher, and more myself, more at home. These towelettes have been my favey for a LONG time, because they are so much softer and like allBurt's Bees® products they're formulated with natural ingredients and I love the scent (these are grapefruit, but smooth and subtle). You can find this and an awesome variety of their products at great prices at Target!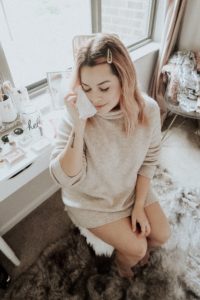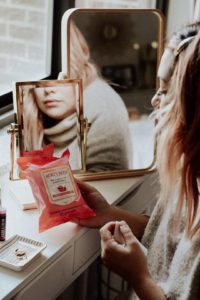 3.        Treat myself – a lot of times my work really doesn't end until bedtime because my phone or computer find their way to my lap almost inevitably. That's why I keep my Burt's Bees® Tinted Lip Balm on my nightstand or make up station to give me a tint of color (which I think is fun and beautiful) and to hydrate – it's 1000% better than any other product I've tried and really moisturizes from the moment I put it on. Burt's Bees® also has these amazing on-the-go hand creams, which I'll be using with the change of season! Go learn more about them on Target.com!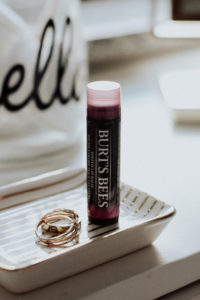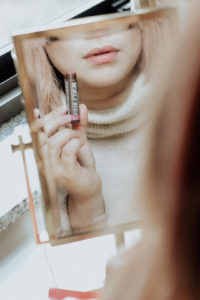 4.        Cup of tea – this helps me to really calm down because it gives me a moment to pause and think (sometimes even about nothing -giggles-). But tea is amazing for the digestive system and many types of tea help relax muscles and reduce insomnia. I love!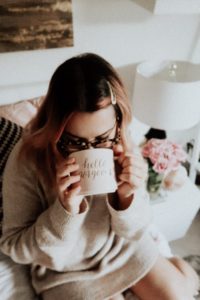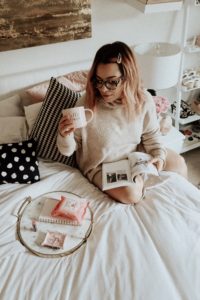 5.        Read a book (a real one aka something you can hold and has pages) – I only say a real one because I've found it's MUCH more calming and something happens to your mind when you have a print book in your hands.) It's also better for your eyes (ahem, we are all staring at screens all day long so it's a good break!)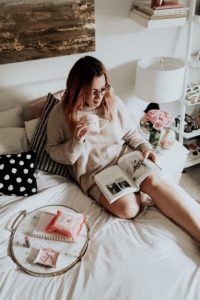 I hope you liked my list – I wrote it very late on a long day so I think I'll start at step one right about now! What do you like to do after a long day? Let me know in the comments!
Stay Fabulous and Kind
Love, Lola