For a while I've been thinking about making a list of things to do in D.C. when it's raining, mainly because there are a lot of things to do, no matter the weather!
We've lived here for a little over a year and every time we go out and about we get to know new places, and what I've realized is there are so many fun and unique things to do in DC, and most of them are free, which is awesome!
Now that I have a little more experience in the city I decided to make a list of my favorite things to do on rainy days, so without any further ado, here we go!
Things to do in D.C. When it's Raining:
The National Cathedral: This is one of the most beautiful places I've seen in my life. Apart from being full of several unique characteristics like: there's a piece of the moon in one of the murals, and there is a small statue of Darth Vader on the exterior, it also is simply breathtaking to see and experience. It's a huge building so you can spend a good 1-2 hours walking around the many different floors and rooms.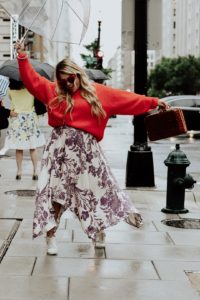 Union Market: aka the coolest place on the block. It's a fantastic market full of little shops with food from all over the world, including one of my favorites in the whole city (Arepa Zone – as the name suggests, they have Venezuelan food -confetti-). There are more than 40 local vendors, and the best part about Union Market is its fabulous diversity and show of creativity that you breathe on its every corner.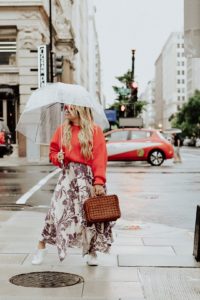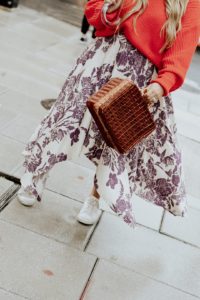 United States Botanic Garden: It's magical and spectacular! If you love nature and it's a rainy day in D.C., this is the place to go – it's perfect to walk around, take pictures, and relax in between the incredible variety of flowers and exotic plants.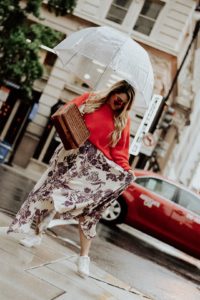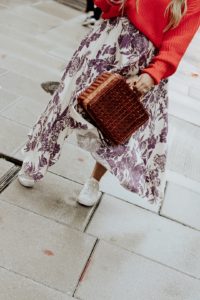 Smithsonian Museums: They probably have the biggest and most interesting variety of museums and galleries in the country: there are 19 in all, with 17 in D.C., of which 11 are located in what's known as the National Mall. My favorite is probably the Holocaust Museum and the National Gallery of Art but you have to, and I mean HAVE to, go to the National Portrait Gallery. There is a huge variety of art and the best thing is there is something for everyone in the family (different exhibitions, from sports to politics to art) and it's perfect to take advantage of a touristy day even when it's raining. Ah, and I almost forgot, the best thing is all 17 museums are free! Gotta love D.C.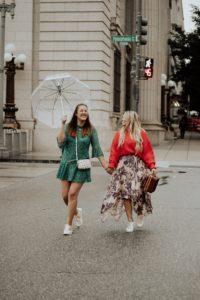 Union Station: if you want to go to a beautiful spot but also have the chance to eat and maybe shop a little, then this is the place to visit. It's one of the most historic and important buildings in the city – it's just insanely spectacular in all its splendor. There are several stores and restaurants to visit, and one of my favorites is the famous French café, Laduree (ask for the chocolate éclair) you'll love me forever!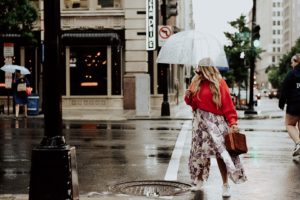 The Library of Congress: it's the oldest federal cultural institution in the United States, and it is (as the name suggests) the official library of the United States Congress. The structure is epic, the Thomas Jefferson Building and Exhibition, and is open to the public from Monday to Saturday, 8:30 a.m. – 4:30 p.m.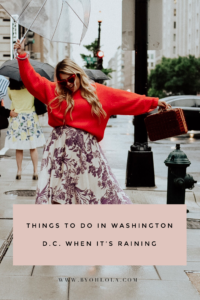 About the look:
For a while I've been a color enthusiast and this color combo is everything. Since it is still summer I added the very trendy "Basket Bag" and the super cute umbrella to protect me from the rain. I loved this comfy yet chic look that allows me to run around my city while chasing my toddler! It's a double win guys! See more of my looks here. (And shop the look below).
I hope this article is super useful to you while you are in the nations capital! Please let me know in the comments, I would love to hear (or read!) about your adventures in D.C.
Stay Fabulous and Kind
Love, Lola