I'm excited because I'm back today to share with you my favorite summer styling tips – and this is (what I think is) a former area of expertise, since I lived in Miami for 3 years where it's summer all day, every day, literally! Even though winter style is fun and can be intricate with its many layers, summer style can still be modern, complete, and timeless with the right details.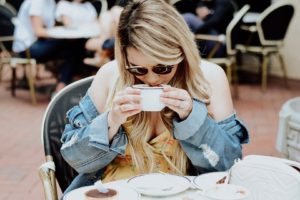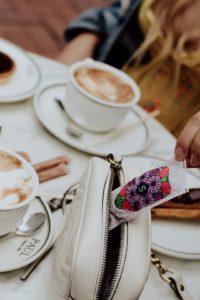 Play with colors – whether it's color blocking or a mix of unusual bright colors – this is the time to bust out the creativity and express yourself in colorful fashion, literally.
Always add a denim jacket or well-placed denim piece – this helps neutralize a lot of the bright colors we see, which are typical during the summer months. I love denim jackets but I also look for denim shorts, dresses, or accessories because they are so perfect and edgy.
Play with your accessories, because they stand out SO much more with that light, relaxed feeling of the season: bring your hats, headbands, and light scarves out!
Take advantage to try rompers, shorts, and skirts, of course, but match them well with #2 and/or #3 to really get these pieces to stand out.
Use small crossbody bags instead of bulky pieces à this is one of my summer crushes. I LOVE these. They are fun, modern, and perfect for the hot season because they make you sweat less!
Wear minimal jewelry, because what you do choose to wear stands out!
Don't sweat the small stuff – like worrying about what to wear or how to carry your tampons on those days when you need them. Sometimes it seems hard, but I'm a huge fan of rocking summer style no matter how I'm feeling – and my secret to stay true to this has been using Tampax Pocket Radiant tampons, a new, super convenient line made for on-the-go, light summer style clothing, which can fit perfectly in tiny summer pockets. They give me total confidence I can follow all my summer styling tips and not worry about storage or comfort! Besides, they are really easy to get and super accessible, since you can find them at Walmart.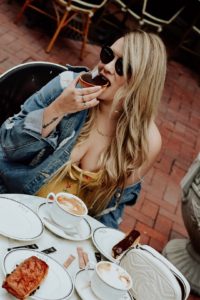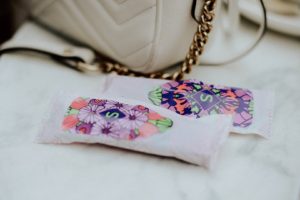 Which tips are your favies, or which ones do you like that aren't here? Let me know in the comments, I would love to read them!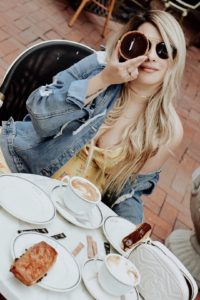 Stay Fabulous and Kind,
Love, Lola
This is a sponsored conversation written by me on behalf of Tampax Radiant at Walmart. The opinions and text are all mine.