This post is sponsored by My/Mo Mochi Ice Cream but the content and opinions expressed here are my own. #ad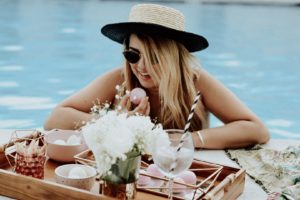 If you follow me on IG and see my stories you know I'm not lying when I say I love afternoons at the pool. That's why I was very excited to share with you my poolside essentials and tell you a little more about my summer afternoons on here. Sunny days always come with a little tropical vibe that I love. After such a long winter I wanted to give summer a proper welcome and celebrate it every day if possible.
That's also why I run to the pool every chance I get and I have a list of things I always take with me that I wanted to share with you.
Poolside Essentials: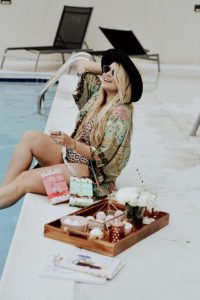 I always have a straw hat with me, I have a ton of them at home and they are perfect to protect my face from the sun.
I of course always, always take sunscreen with me but a pro tip is to put it on before you leave the house, and every two hours!
Sunglasses! ALWAYS…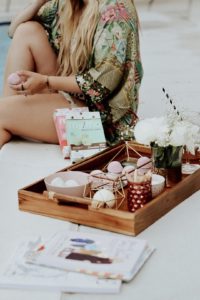 4. Snacks! Everyone who knows me knows I have a weakness for good food and if it's pretty, all the better! I'm more                   than obsessed with My/Mo Mochi Ice Cream and that's why I had to add them to my list of Poolside Essentials.                     Apart from being delicious they're perfect for summer days, and their outside coating makes it so they have the                       perfect portion and you don't need anything other than your hands to enjoy them! They come in 7 awesome flavors!             And, as if what I've said so far wasn't enough already, they only have 110 calories! YASSS! #win You can find them                 in almost any supermarket and I know you'll love them!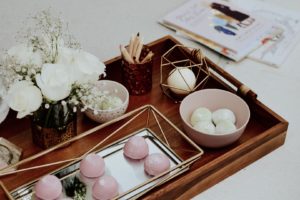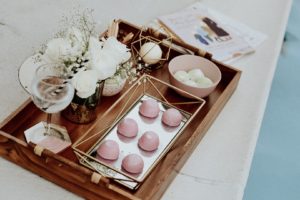 5. Something else I always have with me at the pool are things to keep me busy, make me happy, and give me a little                  inspiration like books, magazines, and coloring books (I still love to color!)
6. Water because I drink so much of it and never leave the house without a water bottle in hand.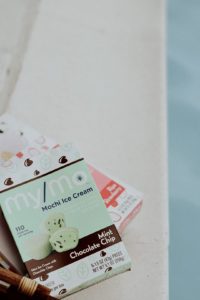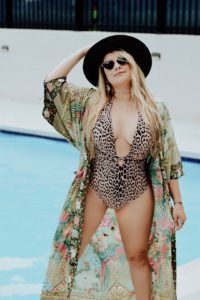 These are the things that I always, always take with me to the pool and make sure to never forget! I would love to know what are your poolside essentials, so let me know your favorites in the comments!
Here is a video of all my poolside essentials featuring My/Mo Mochi Ice Cream. Check it out and let me know what you think.
Happy summer my loves and happy snacking!
Stay Fabulous and Kind,
Love, Lola