This post is sponsored by Nordstrom and ShopStyle.
Happy New Year loves! I hope your New Year was fun and that you rested over the holidays! I enjoyed a lot of down-time with family, and even went to Virginia with Mr. P and Vera! We had a chance to spend time with people we only see once a year and finally sleep in a little bit more than usual! But now that I've rested I'm ready to have a productive year and I'm excited to commit to a new schedule / routine that helps me lead a healthier lifestyle. One of my main goals is to work out more consistently and a first step for me is looking the part (aka upgrading to new outfits and pizzazz so I can get in the right mentality). I don't know why, but I need to have a fresh start to feel motivated, which is why I'm back to share the fantastic options Nordstrom offers for working out!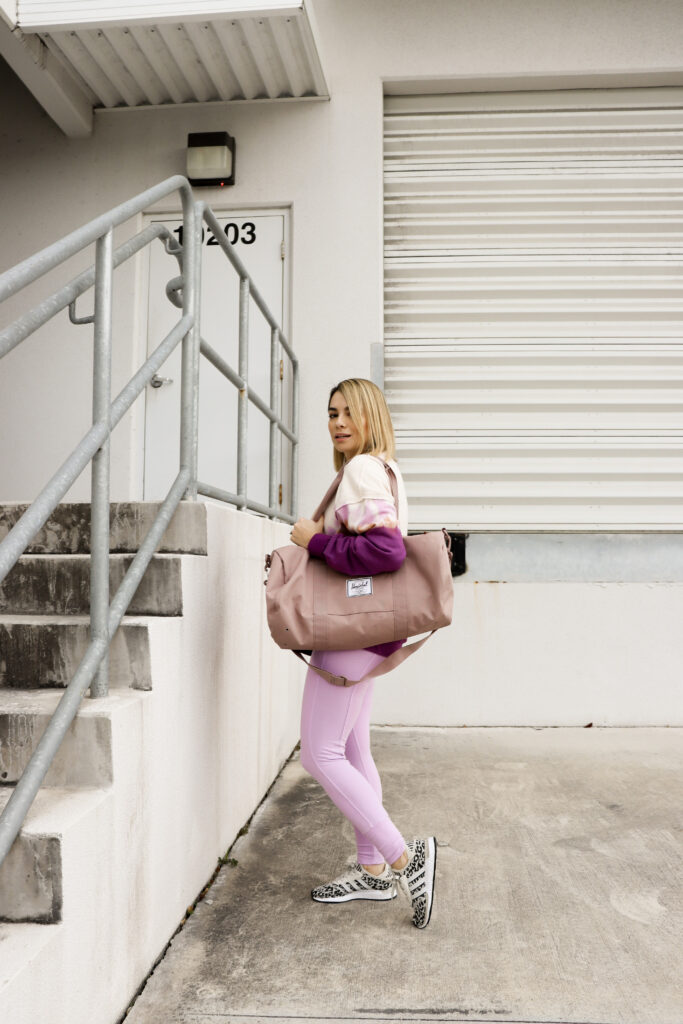 Following through on new routines is all about maintaining a consistent mindset and a persistent vision. In 2020 one of the biggest challenges in our house was the constant change of schedules throughout the whole year. This made it difficult to get into any type of determined mindset for a workout regimen or follow a consistent routine. I am completely changing that this year, though, and I started by getting myself a whole new wardrobe to jumpstart my energy (I am very aesthetically driven, I must admit)!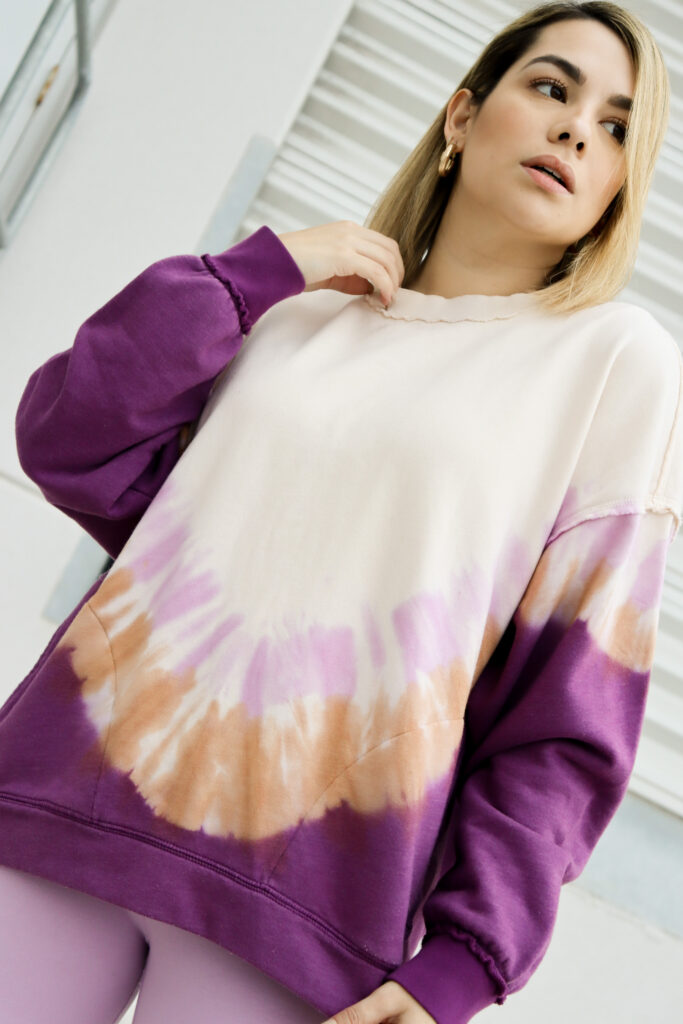 For starters, I love this Onzie Boyfriend sweater that is soft, thin, and great for the cooler Miami weather in January. It's also great to match outside of working out – and versatility is one of my favorite factors when buying new pieces! I paired it with these gorgeous Metallic Print leggings, which I LOVE because they go with anything you want, year-round, day or night! I also found this beautiful tie-dye sweater by Free People – it's totally cozy-chic and has such a fun pattern I just couldn't resist! The pockets make it comfortable to carry my iPod when I'm jogging and the material is extremely soft! I found these purple leggings, similar to the metallic ones above, and they are also a great alternative – I definitely plan on buying more colors throughout the year!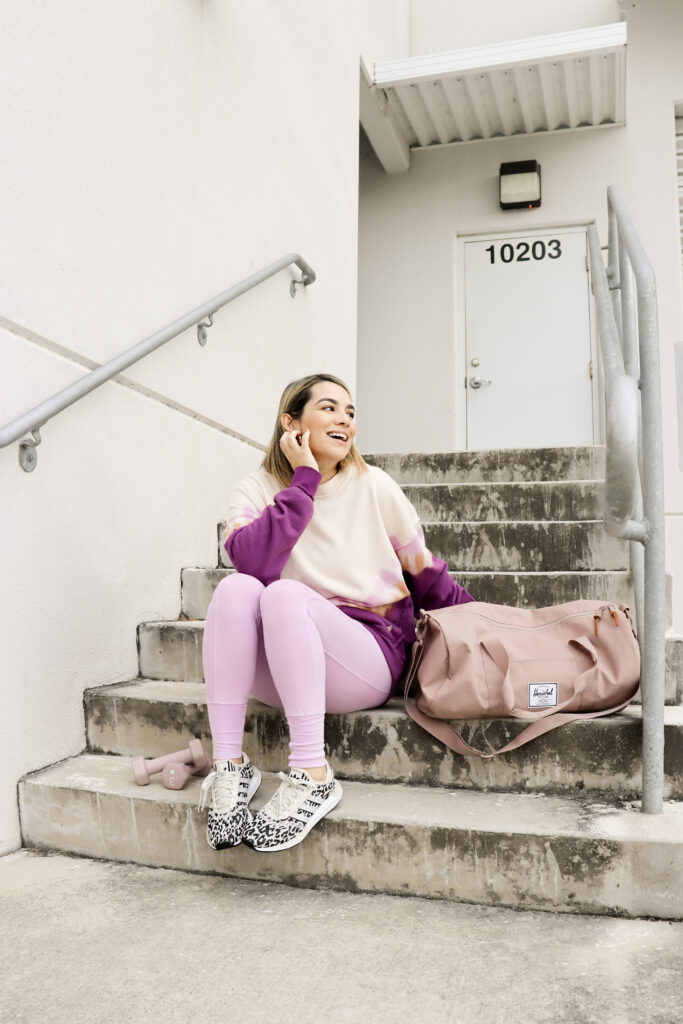 Lastly I snagged these gorgeous pink bottoms that are cute, supportive, and have perforated sides to keep you cool. I thought they were a fun and upbeat option with the dual purpose of looking good but being practical to workout in! I loved, loved, LOVED the soft pink top I found to match it with – it's so comfortable and perfect for those on-the-go, non-stop days I constantly have with Vera!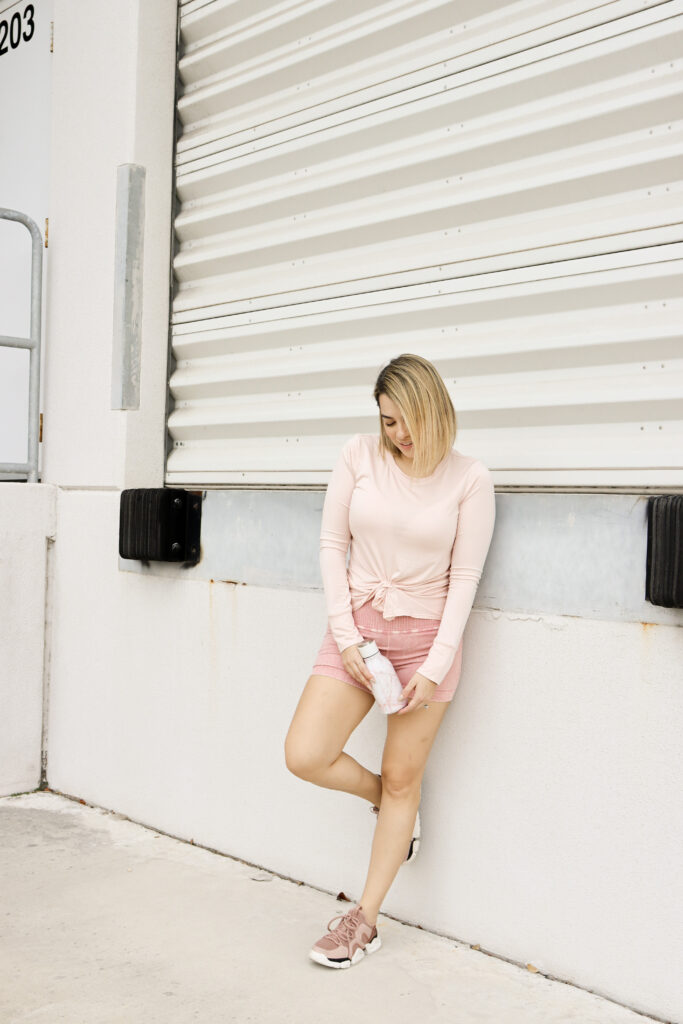 Although I'm psyched about my new outfits to workout in, I'm also excited to reap the benefits of shopping at Nordstrom, especially with my Nordy Club membership! Without a doubt it's the best way to get ALL the rewards possible out of The Nordy Club! They offer all sorts of special events and points-based rewards for every dollar you spend, giving you exclusive perks and access to sales and offers! You can spend your points and rewards on anything you want, and also take advantage of double points days!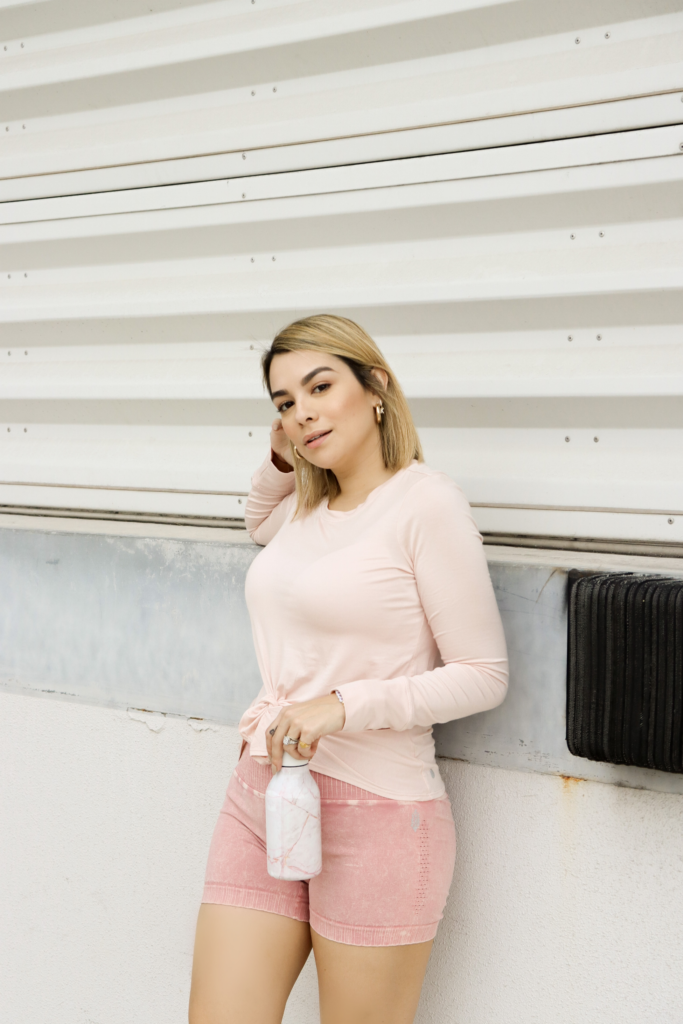 I hope these options give you a little extra pep in your step and that you have an outstanding 2021! I feel like this year is going to be wonderful, impactful, and significant in only positive ways – and I wish the same for you!! Happy New Year!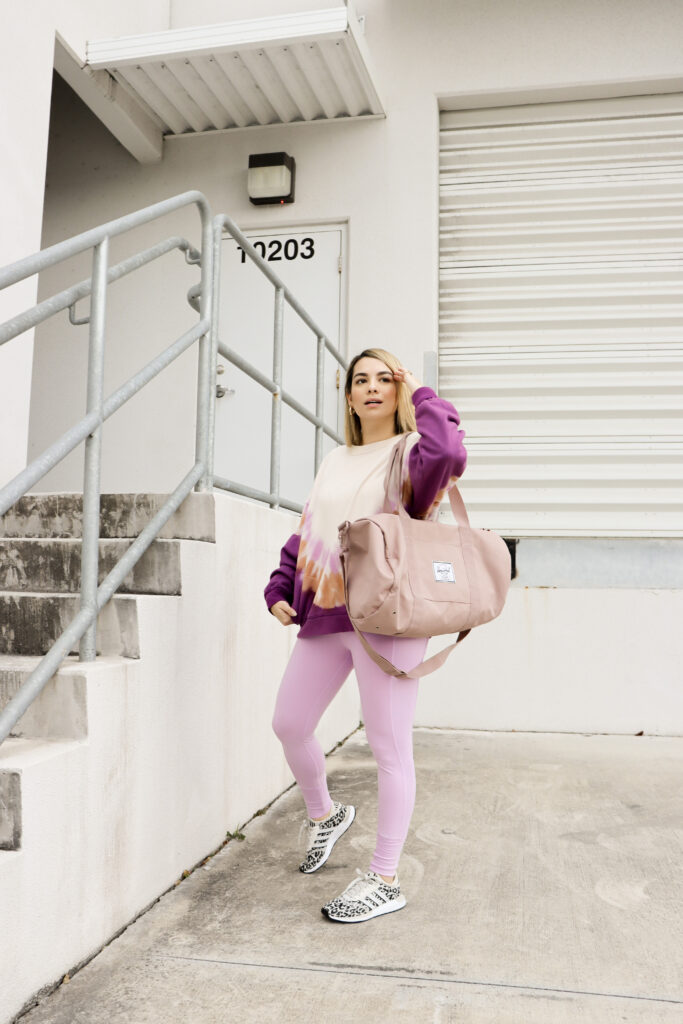 Stay Fabulous and Kind
Love, Lola