This post is sponsored by Nordstrom and ShopStyle.
Since I was little I would say I've always had an eye for fashion – and not just in the sense of "pretty" clothing – but the art and quality behind what we wear. What we wear often says a lot about our attitude, character, and personality. That's why I am really excited to share with you all today one of the best places you can get beautiful, high-quality pieces for great prices – at Nordstrom! I've shared with you guys some of my favorite pieces from other brands and also how versatile their beauty section is, but I also wanted to take time to show you how you can dress the whole family using Nordstrom Made brands!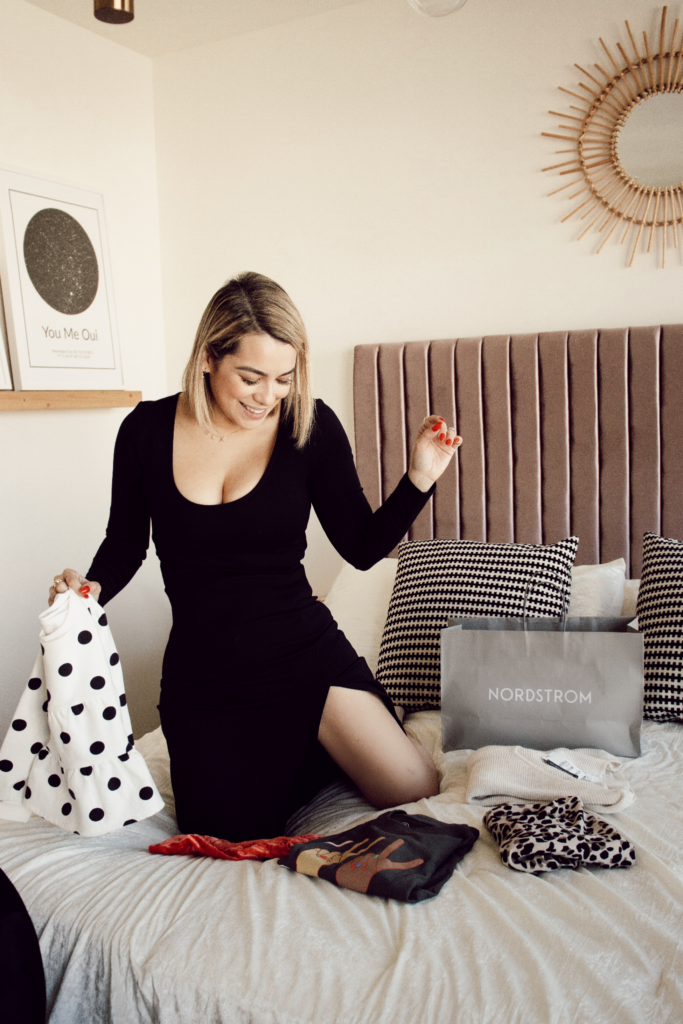 I really took advantage this time around to get the most for Vera and myself, since I found so many options that work year-round. For starters, I thought this Scoop Neck Woven Shell works beautifully with both skirts and pants of multiple textures and colors. Animal print is pretty much an obsession at this point, because it's just so convenient to match and constantly "in". I also absolutely loved this cozy, comfortable Long Sleeve Side Slit Midi Dress, which can be dressed literally any way you want: relaxed for home-wear, accessorized with a belt / boots for an edgy look to go out, or even with a blush hat and open-toed heels in the spring. Pieces like these are truly evergreen and can help you complete your closet so that getting ready is easier on those days when you don't want to think too much about your outfit.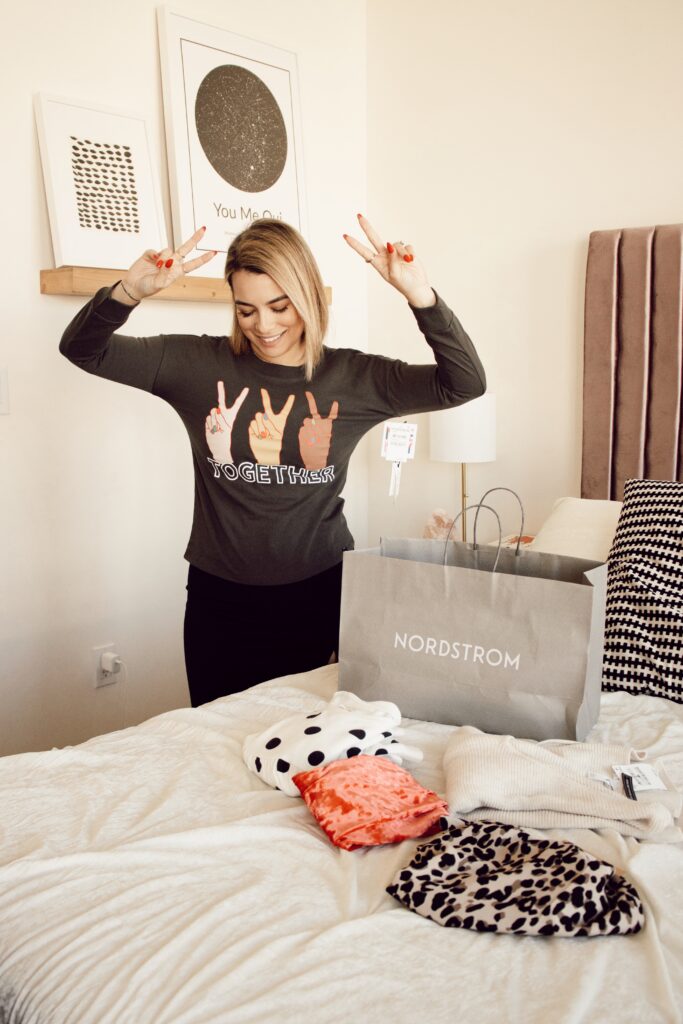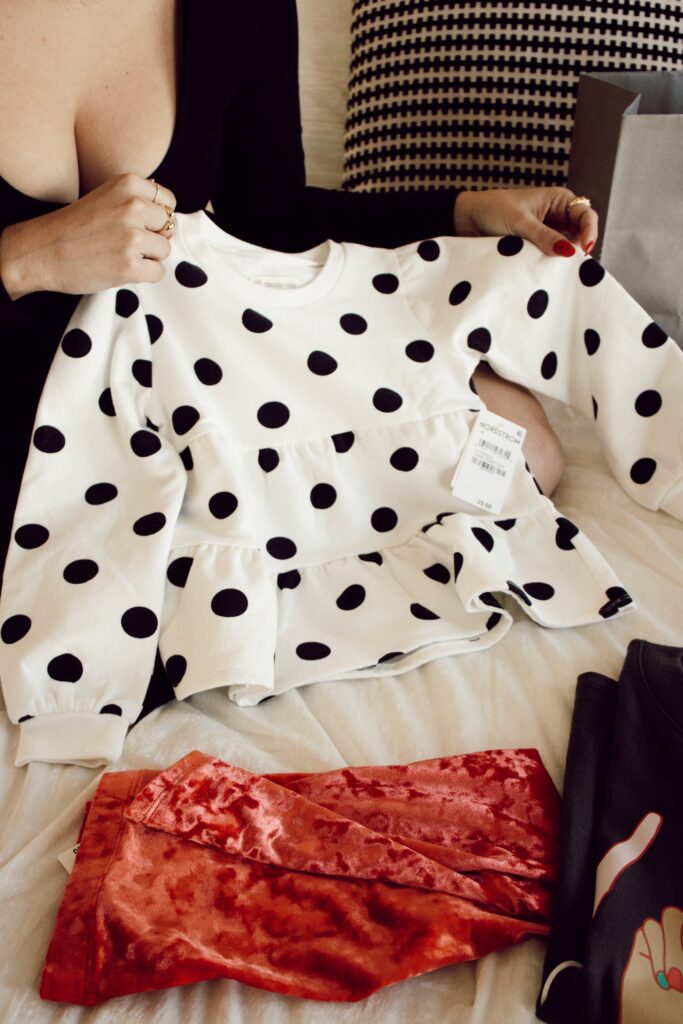 And how about this beige sweater! This is one of those materials that breathes easy and the color is gorgeous when paired with leather pants, for example. I also found this Kids' Graphic Tee which I thought was super fun and one of those versatile pieces that can easily match with a skirt, a sporty look with tennis shoes, and more! For Vera I also found a couple of gorgeous pieces – Nordstrom really impressed me with the options they have for kids! I highly recommend checking out all of their options for fun, unique and high-quality products. For Christmas I got Vera 2 gifts that I know she'll love since she is just as in to fashion as I am (it starts at a young age…)! The first are these super cute Velvet Leggings that were SO Vera that I put them in my cart the moment I saw them! Vera also loves polka-dots so I had to get her this Rainbow Ruffle Tunic! Super excited for her to try them on and can't wait to share with you all!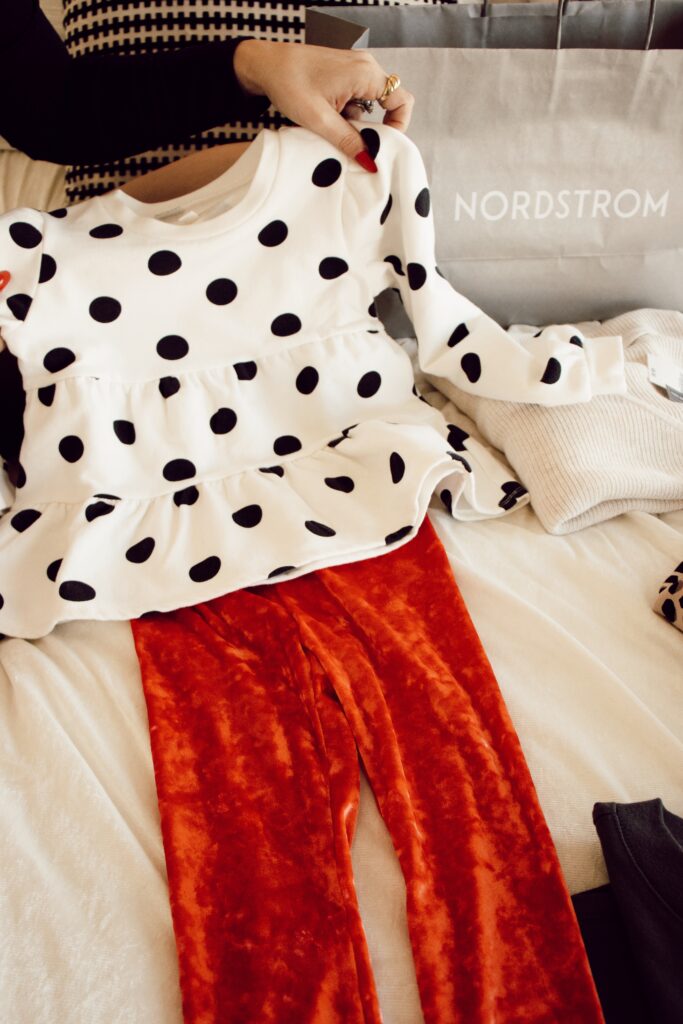 On top of all of these fantastic options, Nordstrom is just a convenient place to shop: they offer free shipping and returns, buy online pick-up in-store (which is what I did), and curbside pickup! Save yourself the stress + precious time and make the most of these benefits so you can relax more this holiday season! I also LOVE that I can accumulate points and get exclusive awards and benefits as part of The Nordy Club! If you get the Nordstrom Debit Card you can get 2 points per $1 (they also have Double Points days) and use your points for future purchases.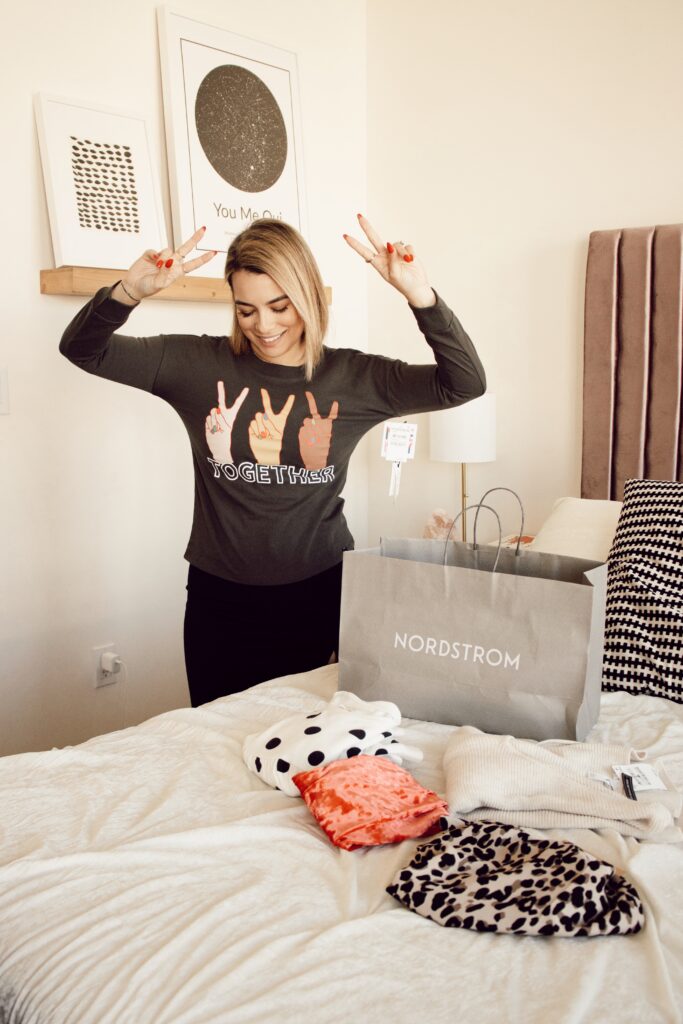 Stay Fabulous and Kind
Love, Lola