Hi loves!
Who else is excited for summer? I'm stoked to be back by the pool and at the beach, enjoying every outdoor moment with my family! This summer I've also already discovered my newest family meal, which are these CAULIPOWER pizzas! I've been eating cauliflower-crust pizza for over a year but this is by far the best brand and now, even better, they have artisanal, stone-fired crust, bringing that tasty, crispy and (quite frankly) addicting taste to your kitchen!
For reference, I've been on a healthy grind since early 2020 – and I've been sharing all of my go-to favorites to help lead a healthier lifestyle. Everything from paraben-free shampoos to healthy food options, I want to give you the full account. That's where these CAULIPOWER pizzas come in for the WIN. My husband LOVES the Margherita and Vera the Three Cheese – and each has about 700 calories in the entire pizza! Not only that, the stone-fired crust is truly outstanding and has an unforgettable crunch that immediately became a #1 favorite in this house!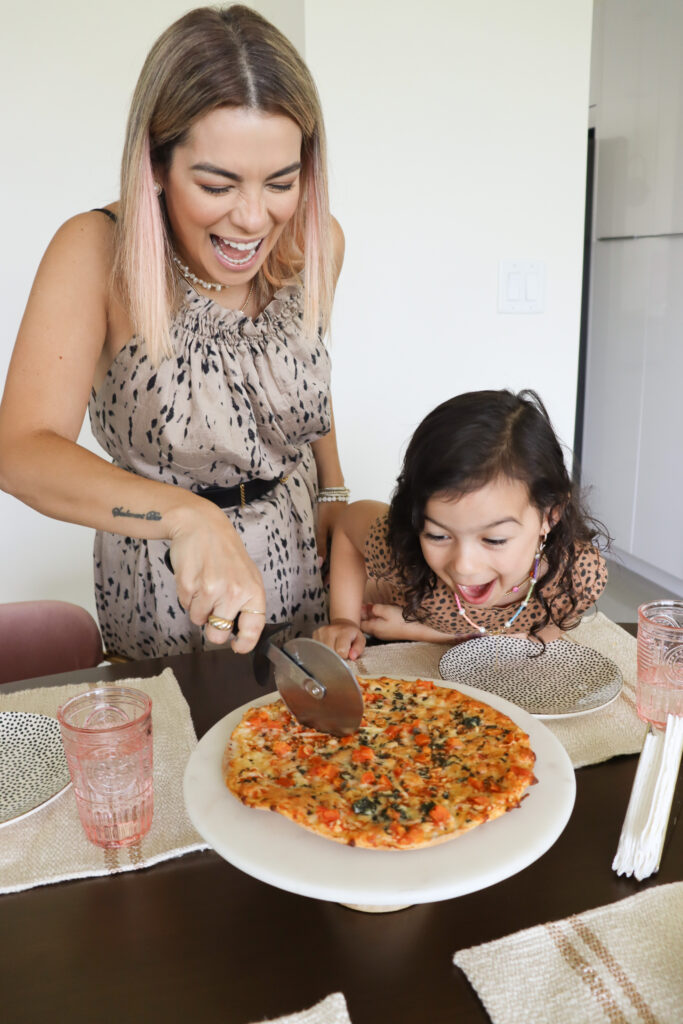 For context, in the summer we are typically on the run, out late at friends' houses more often, and overall a little more lax with homemade cooking. The huge benefit of always having a couple of the CAULIPOWER pizzas in the freezer is the ability to have a healthy and delicious meal in almost no time.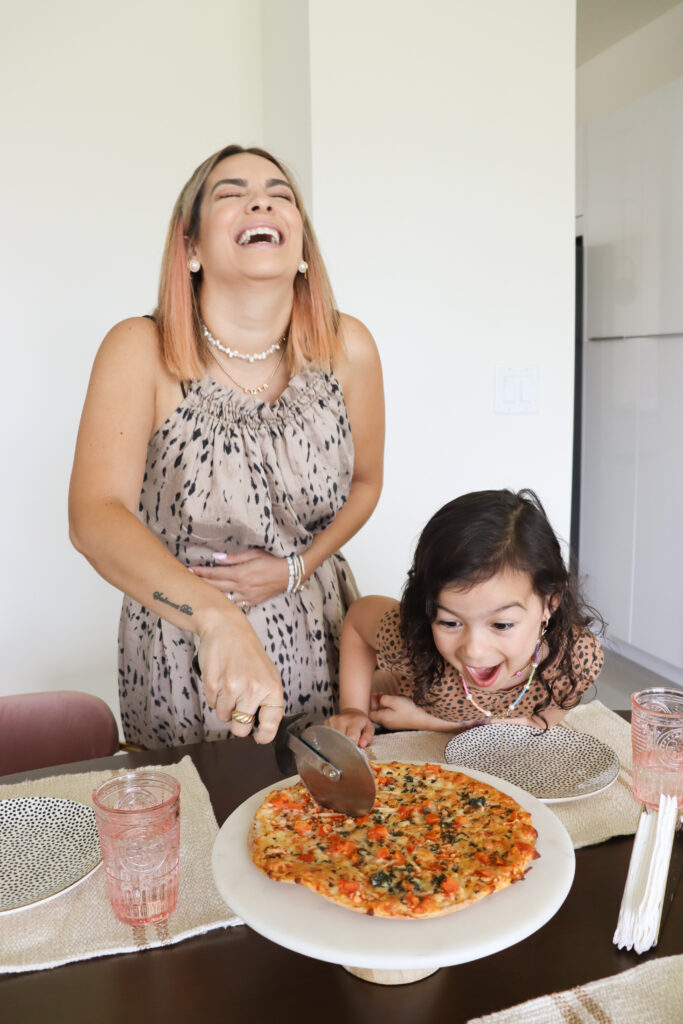 The pizzas are ready in less than 20 minutes, and they have no artificial colors, flavors, or preservatives. In fact, they are gluten-free – making them easy to digest and a huge surprise in terms of the fantastic taste. My favorite is the Veggie pizza because the veggies add an additional crunch to the crunchy crust and basically it's heaven.
Not to mention finding them was extremely easy, since they were at my local Publix, Target, and Walmart – basically any pitstop I make for groceries, CAULIPOWER is easy to find!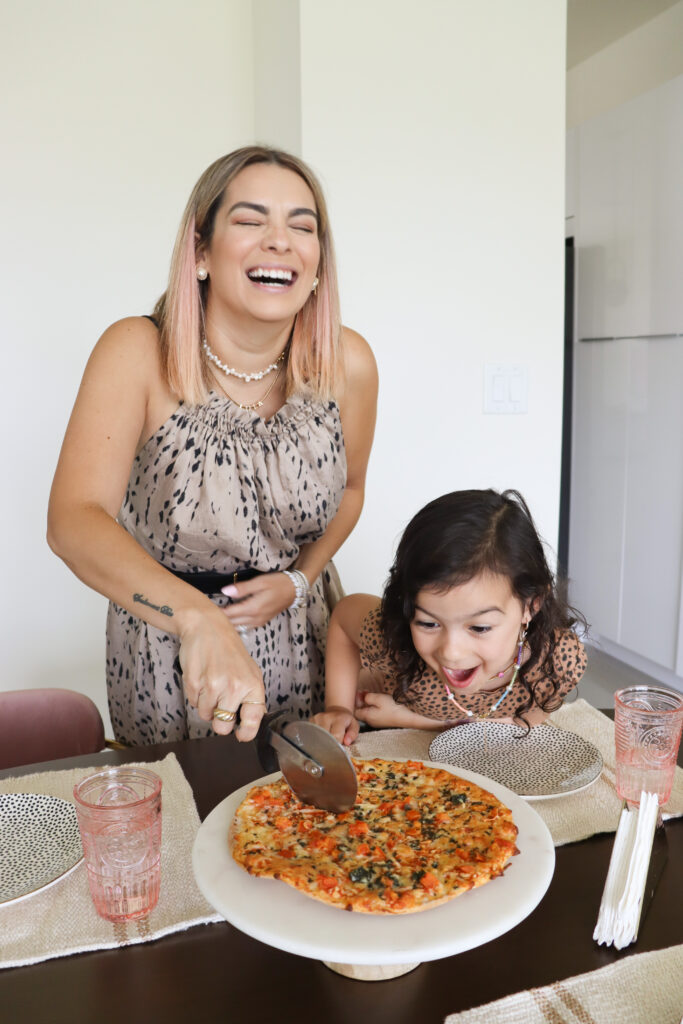 The CAULIPOWER pizza is truly a game-changer – what is that one meal you absolutely must have? I highly recommend you give these a try – they have 8 flavors with various toppings that are stone-fired and Mr. P is already asking me every three days to get the Uncured Turkey Pepperoni and Uncured Pepperoni.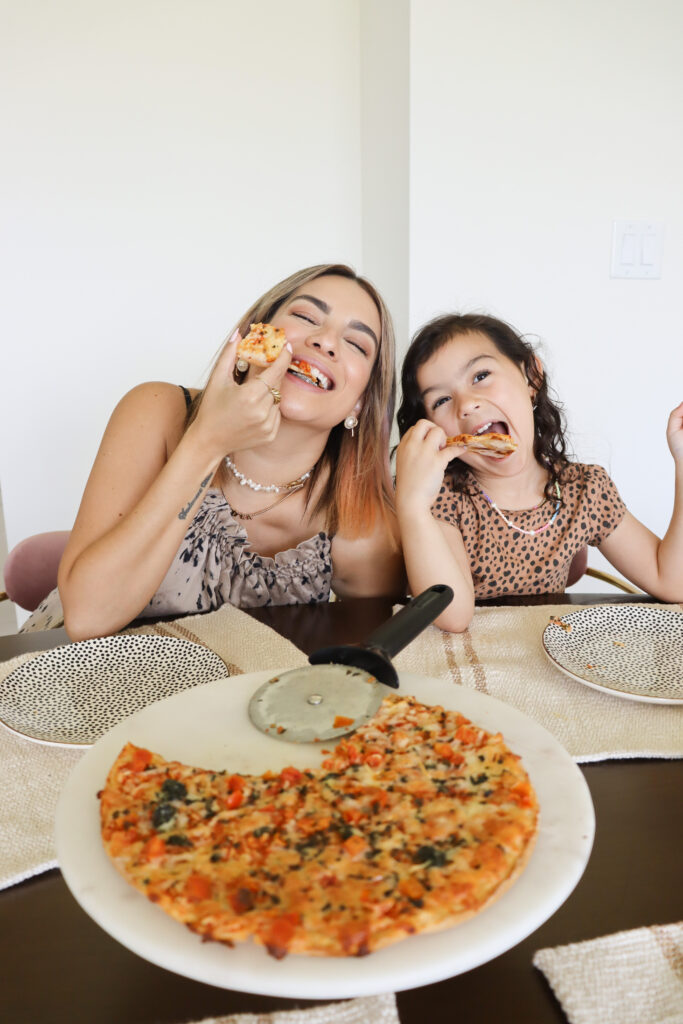 Which toppings would you choose first? Let me know in the comments and I hope you enjoy your summer – hopefully with an extra crunch along the way!
Stay Kind and Fabulous
Love, Lola