This post is sponsored by DSW and ShopStyle.
Hi loves!
Who else feels like New Years was some time last week and somehow 2021 is going to pass in the blink of an eye? We are on the brink of one of my favorite seasons, though, which is when you can get outside more often, bask in the sun a bit, and revamp your shoe game to match the light, sporty, flirty vibe of the summer! That's why I'm excited to share my favorite finds from DSW for this season, which is THE place to step up your sandal game this summer at truly outstanding prices.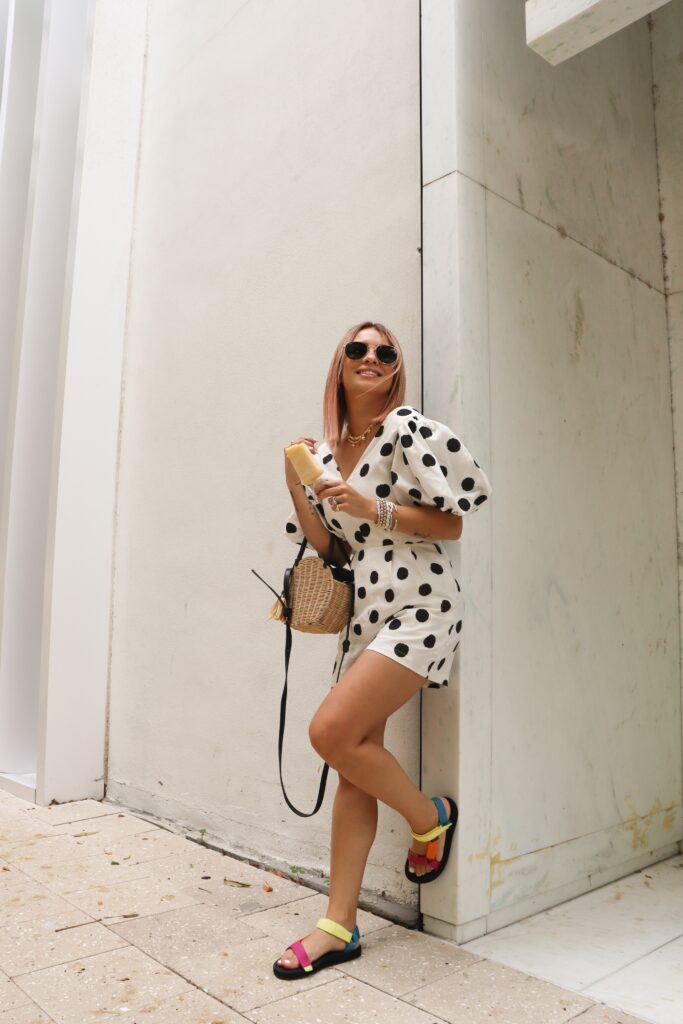 The first thing I think of when I imagine summer, especially since I live in Miami, is the beach! I love a sandal that is comfortable to walk through the sand but also sturdy enough to protect my foot when I leave – especially since we inevitably walk a ton to get to the car, stop to eat, etc. These Teva Original Universal sandals are outstanding for just that – they have a cushioned bottom that is SO comfy and the strappy design makes them durable for trips to the beach or pool.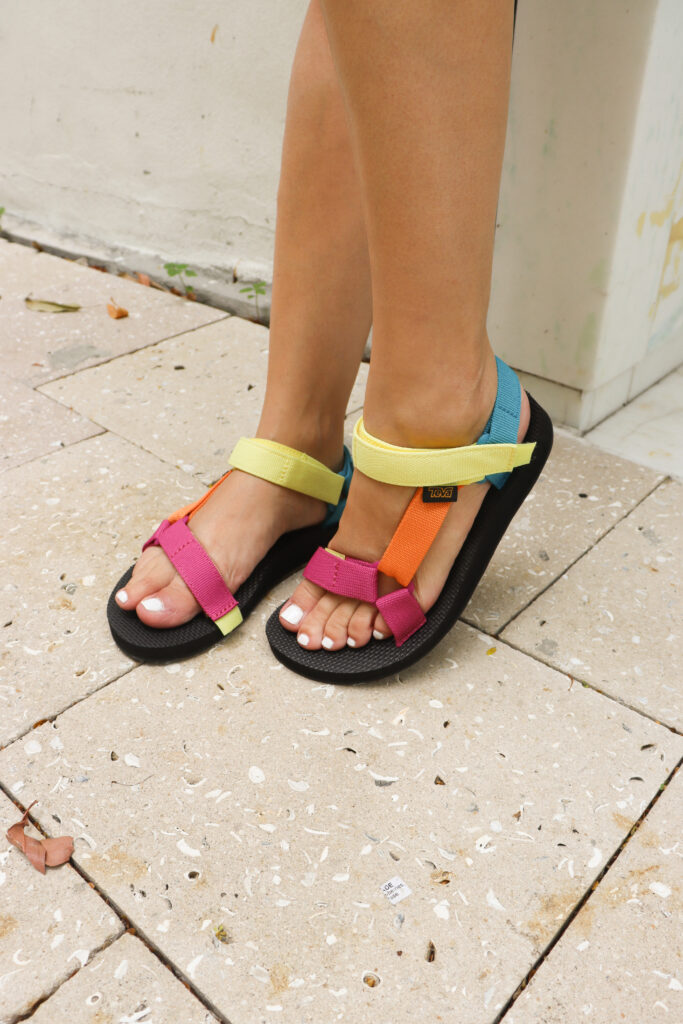 Another thing I love in summer: movie nights and date nights and family nights out! I love eating outside, walks on the boardwalk, and all those little events that pop up for farmers markets, local stores, carnivals and more. For these situations, though, I need to have a shoe that is versatile and easy to match pretty much anything. That's why I adore these Hamora Sandals which have a gorgeous off-white color that can go with pretty much any outfit – not to mention the heel is comfortable to wear for hours. The strap is also slender and beautiful and adds a feminine touch that is perfect for any occasion. Perhaps my favorite choice of the season so far! There are also several other options on their main sandals page here – check out similar options and I'm sure you could mix and match all of your outfits the entire season with all they have to offer.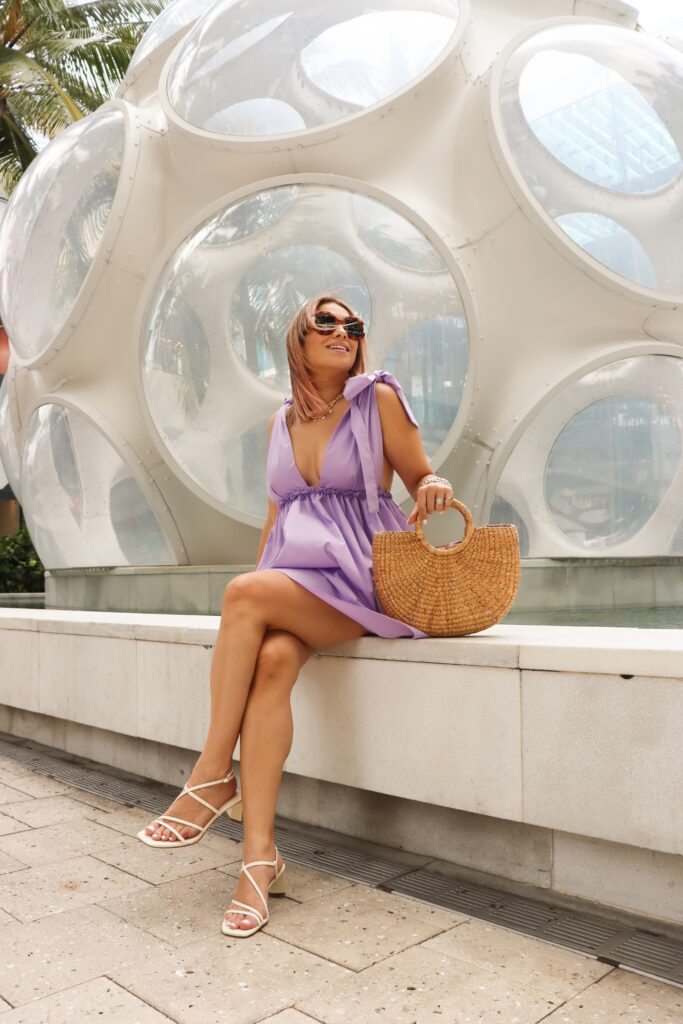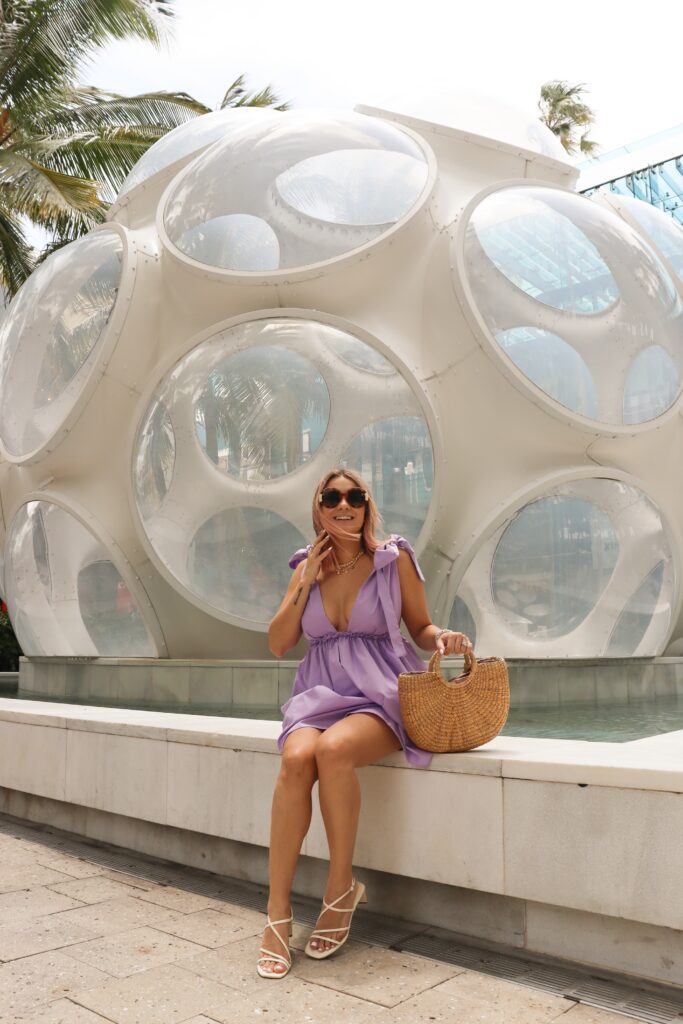 Lastly, I love shoes that simply fit my personality, which DSW is truly FANTASTIC for because they have more variety than I've seen in pretty much any other store. They have options for any taste, and I can always count on their collections to find what I need. The Jessica Simpson Zofia Sandals here are so cute and have a bohemian chic vibe that always catches my eye. The block heel is 3 inches and provides amazing support and – how about the COLOR? I have to admit I am a little obsessed with these because I love pieces that look like art and to me these look like a work of art – don't you think?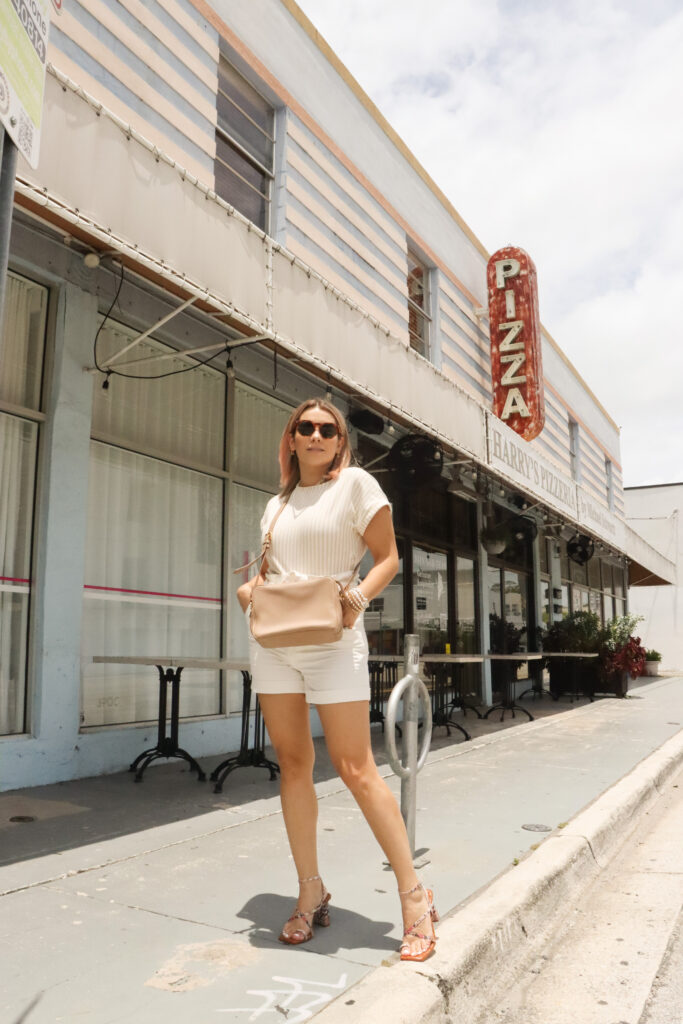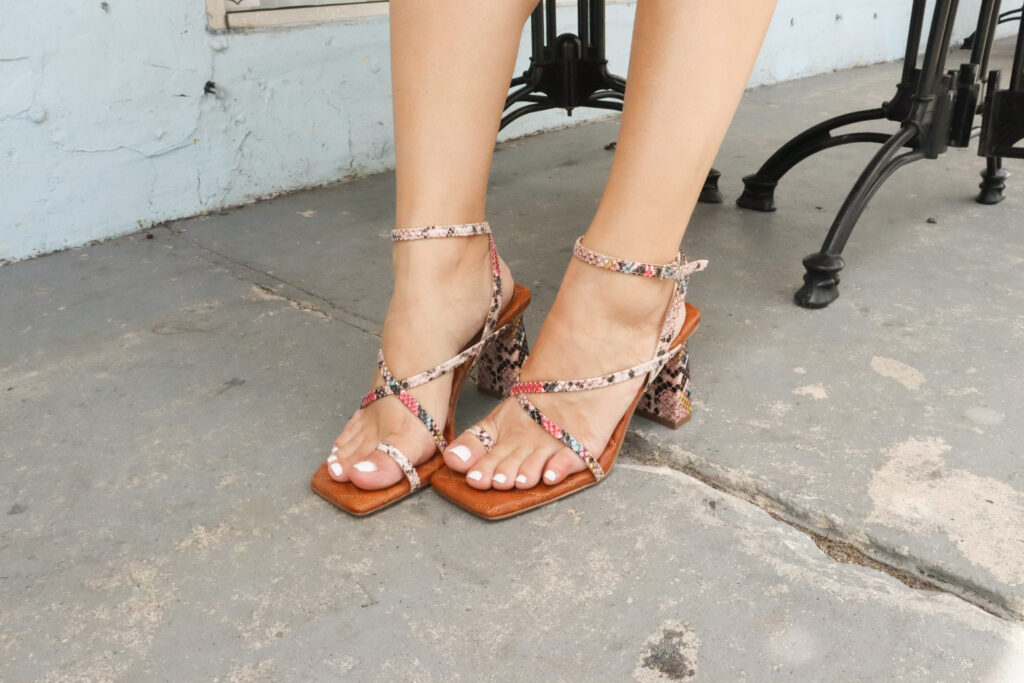 So have you gotten any outfits for summer yet? These sandals are just a few of the outstanding finds at DSW right now and I will without a doubt be sharing more in the coming weeks as I find more options! Which are your favies? Mine are definitely the Zofia Sandals, but I am super excited about the other two, as well. What sandal is missing from your closet? Be sure to try out DSW so you can find all the fun and latest styles this summer season!
Stay Fabulous and Kind
Love, Lola