There is something romantic and youthful about traveling – something that keeps me feeling young and adventurous. Besides getting to know a new place, it's also the actual journey, the way when you are on you're way to a new place you are really making your own path – there are a million ways to get where you're going, if you think about it. To me it's super important to stay true to these go-to's whenever I travel, so I always feel comfortable wherever I go.Today I'm super excited to work with our sponsor,
TOTALEE
, to share this update with you, so here we go…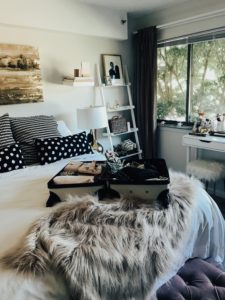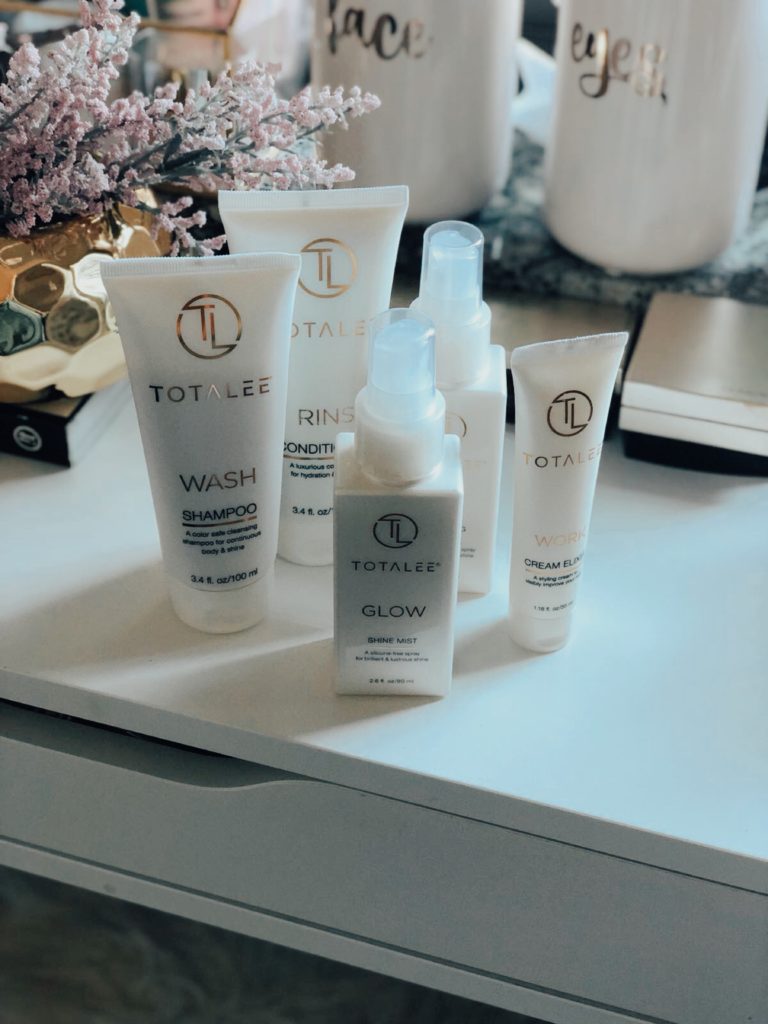 My Summer Travel Essentials with TOTALEE:
Pack my little black bag – this is my must-have to make sure I don't forget any bathroom toiletries – I've had it for a couple of years. Before I had it, I would always just kind of "wing it" for the small bathroom items I knew I had to take, but this helps me stay organized and I usually can just keep my things there for my next trip, which makes it soo much easier since Vera makes unpacking a little eventful sometimes.
Sunscreen – I have to have this no matter where I go! I have this fear of getting wrinklier than I should before I'm forty (weird I know) but really it's also that Mr. P and Vera always need some, too. This is a great one for anybody, but especially good if you travel as a family, since one or more people usually need it on a daily basis.
A scarf (or two!) – this is soo much more essential than you even know. It can serve three purposes all at once: make an outfit way more beautiful with a pretty accent color, keep you warm while you travel, AND it can just make you happy because it does both of the first two (-giggles-). Seriously, though, I love taking scarves or neck accessories with me wherever I go – they're perfect for any weather, too!
Quality hair products – now to be honest it's hard for me to really find good products in hotels, so I always make sure to take the best possible hair care products I have from home. Recently I found amazing products by TOTALEE – everything from Wash to Rins, to a Work, Mist, and Glow (I love them all!). The truth is I am a little picky because my hair is a little sensitive, but TOTALEE has quality ingredients, and is free of parabens, phthalates, artificial fragrances, silicones, and alcohol – check what you're using because this is crucial how healthy these products are! I LOVE the Rins – it's an elegant conditioner (I kid you not, elegant is the perfect word for how smooth it is!) and it really keeps hair hydrated. Mist is a volumizing spray and kept my hair thick and healthy during our recent trip to New York – even though it was muggy and we walked everywhere! All of the TOTALEE products are perfect and well rounded to travel and keep your hair on point during your trip, no matter how long!
Have a plan – but not too much! I can't emphasize how much more awesome our trips have been as a family whenever we plan just 1 excursion or thing to do a day, and ultimately we leave the rest open to spontaneity, to whatever comes at us that day. This is less stressful, still makes us feel like we are accomplishing something or seeing something new, AND lets us have an organic experience in whatever city we are visiting. When we were in New York just recently we have been there enough that now we like to see one or two places we haven't seen, and leave the rest up to the city to surprise us – you'll be happily surprised by all the new places you find without ever looking anything up!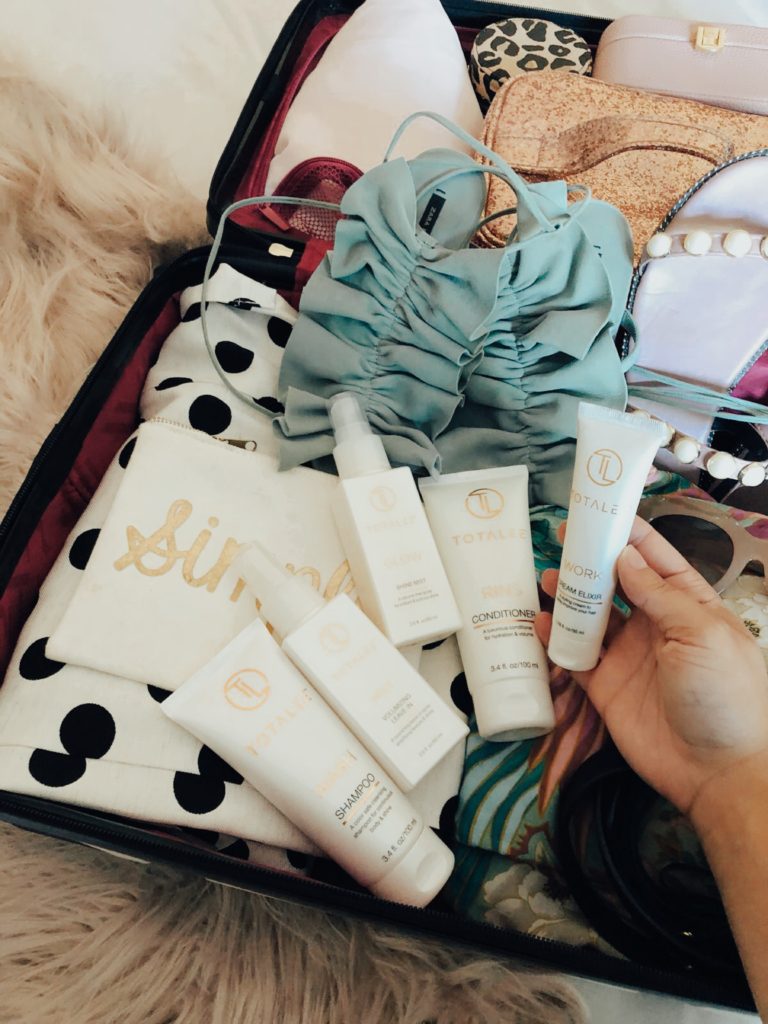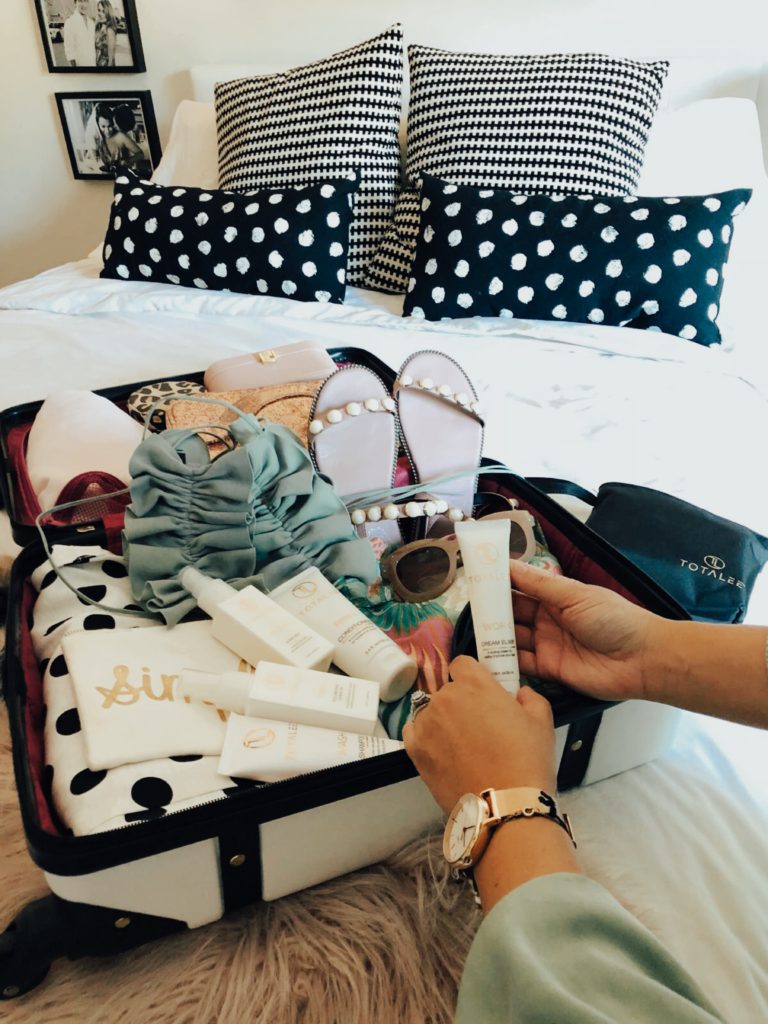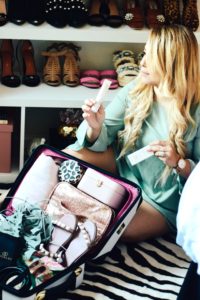 I hope you like my summer travel essentials, and hope you have amazing trips coming up. Going anywhere exciting soon? Please let me know in the comments – and I'll let you know about our next big trip: hint, hint, we are planning to go very soon!
Stay Kind and Fabulous