This post is sponsored by Nordstrom and ShopStyle.
When's the last time you just pampered yourself? My absolute go-to for skincare is Nordstrom, and in a prior post I shared how they always have impeccable service + quality products I need to take care of myself. This week I was driving and realized how exposed my hands are all the time when I am out and about, and it made me realize there are so many little areas of my skincare routine that I could improve and I wanted to share all my new goodies from Nordstrom that I found to help.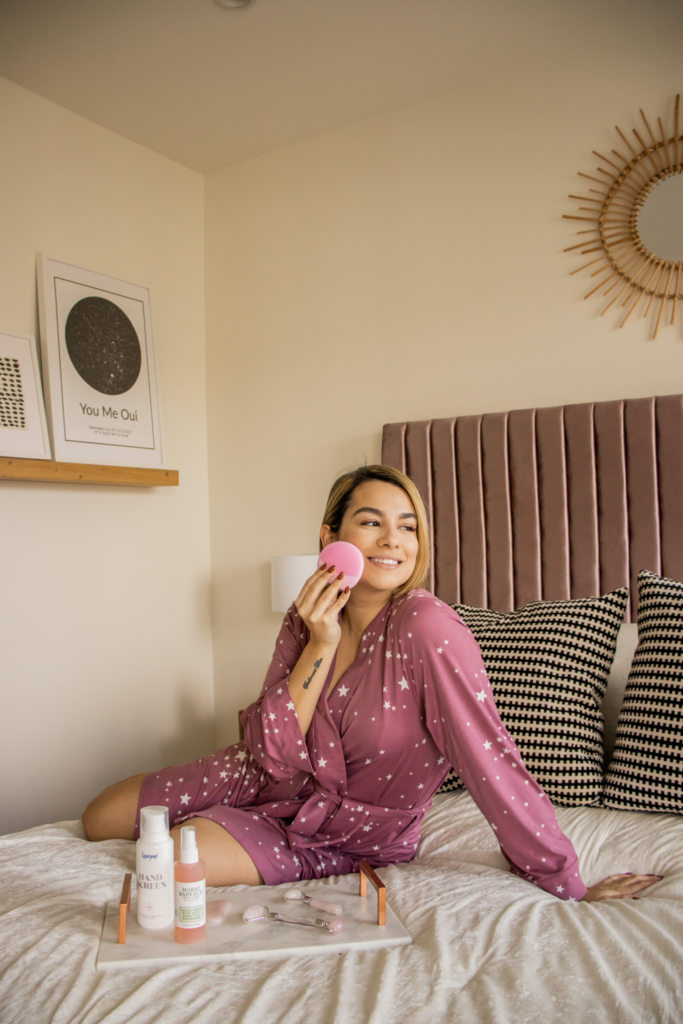 The first thing I wanted was a fantastic product to protect my hands, so I decided on a SuperGoop sunscreen. The last time around I bought my favorite facial sunscreen which is weightless and scentless with an uber-smooth texture. I was lucky enough to find this SuperGoop Hand Screen, which delivers extra hydration for one of the most sun-sensitive spots we have. It's similar to the facial sunscreen in that it's weightless and smooth to the touch, and contains natural oils to hydrate this crucial area throughout the day.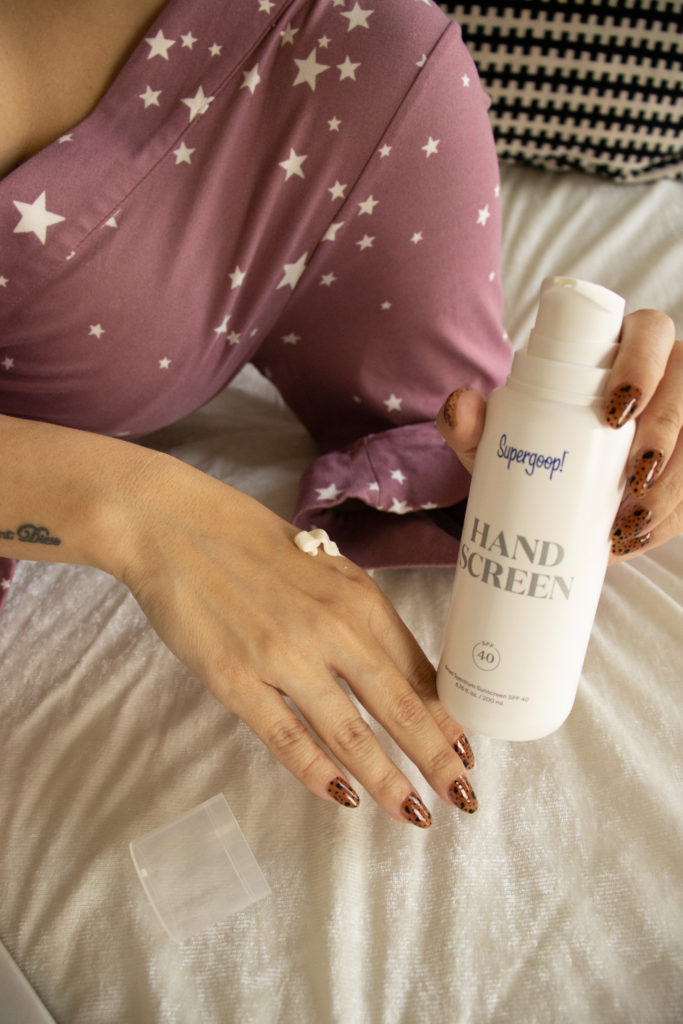 I also saw a completely new (to me) game-changer and immediately added it to my cart (and so worth it!)– this Facial Cleansing Device by Foreo that has 12 adjustable intensities to experience an unparalleled facial cleaning. Now more than ever, since we've had to start using facemasks pretty much everywhere we go (and in Miami it's still warmer than 70 every day), my face has been breaking out much more than usual. My regular routine, therefore, was just not enough to compensate and clean efficiently enough. That's why this sonic facial cleaning device is my new favorite beauty product, because it's waterproof, can be used on the go or at home and provides as deep or light of cleaning as your face needs. This is a tough item to find, which is why Nordstrom is my go-to because it just has all I need in one place!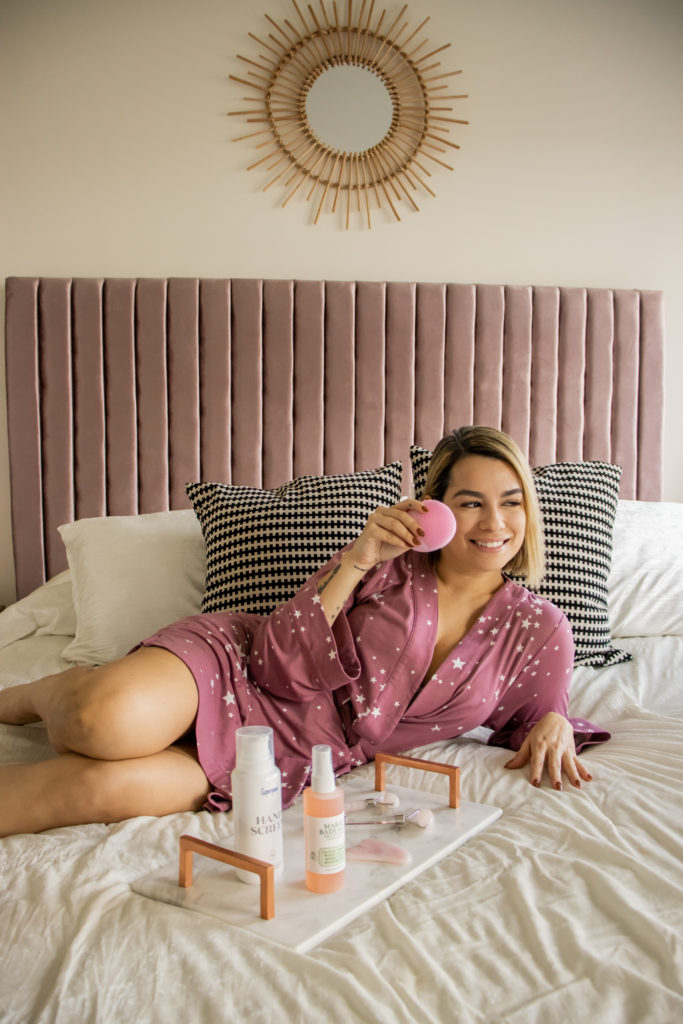 Lately, also, with the busiest season both personally and professionally already upon us (or at least for me), I've been sleeping less and had much more swollen skin around my eyes and wanted to find a product that could help improve that sensitive, puffy skin. I really didn't have a reference for a product to do this, but after speaking with one of the specialists in the beauty section, she recommended this Rose Quartz Workout Set. It's cool even when kept at room temperature and great to help improve circulation and eliminate swollenness (in my case at least). Highly recommend to anyone who feels swollen at the end of long days!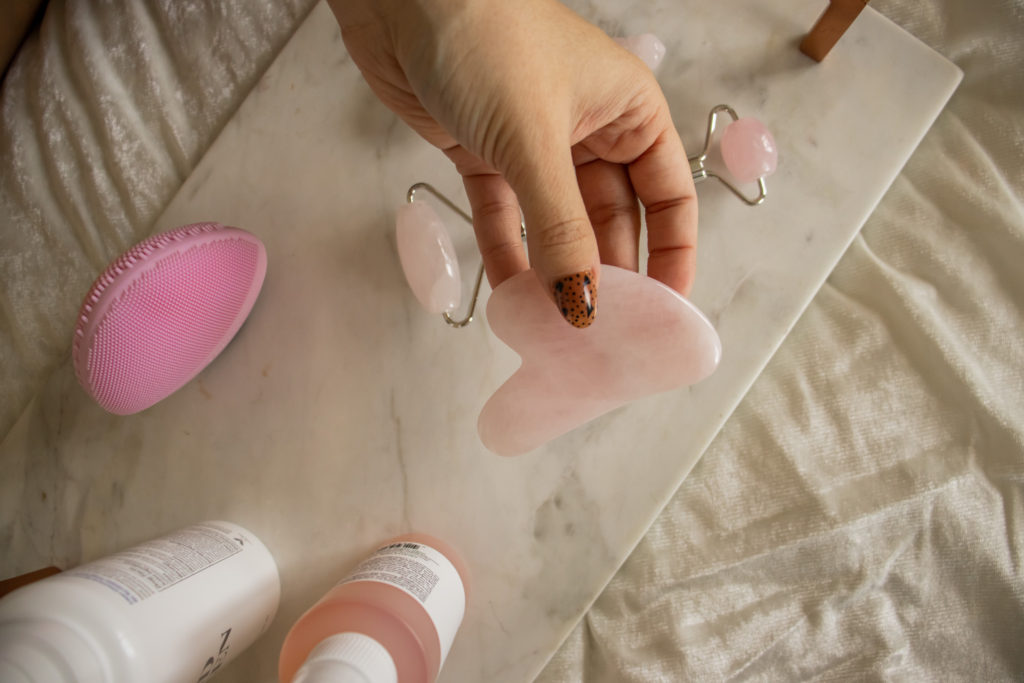 Lastly, I found this refreshing hydrating facial spray comprised of herbal extracts and rose water – which is a great pick-me-up any time of day! I love to use it right after lunch or later in the day, because it makes me feel refreshed and clean no matter how much I've been running around. Who else feels like they need a pick-me-up mid-day or so? This spray is definitely the way to go!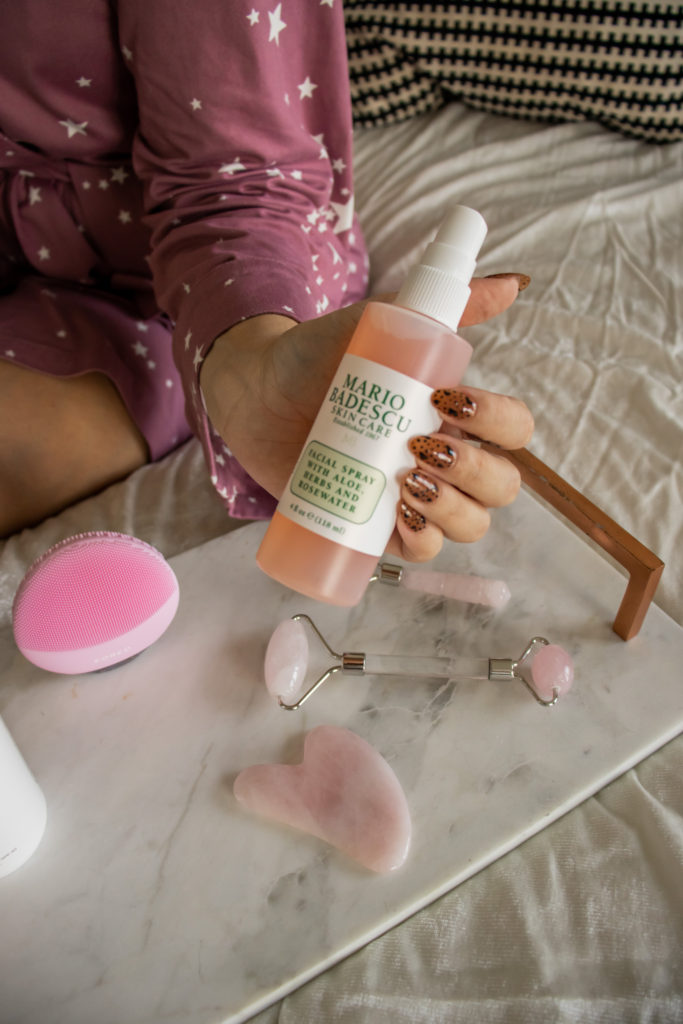 As you can see, there is definitely no shortage of truly outstanding products that are constantly being updated to help us take care of our skin at Nordstrom! My favorite find from this trip was the facial cleaning device, but the hand screen is also a HUGE plus. Which one would be your favorite, or what do you think I'm missing and would love?? Let me know in the comments!
With Nordy Club, you earn points on every purchase you make at Nordstrom in addition to other. Joining the program is free! And the benefits and perks are awesome, head to Nordy Club to sing up and start saving!
Stay Fabulous and Kind
Love, Lola