This post is sponsored by Nordstrom and ShopStyle.
Hi loves, welcome back! My favorite time of the year is here!! Although I truly believe that dressing yourself means, in a way, expressing yourself through a certain kind of art, the holidays always make the process more fun and dynamic! The key is to find a place you can depend on and aligns with your style, but also that can stand out for the special get-togethers with all your favorite people! My go-to for a couple of years has been Nordstrom because they have so many beautiful, unique options to perfectly match any occasion for the holiday season.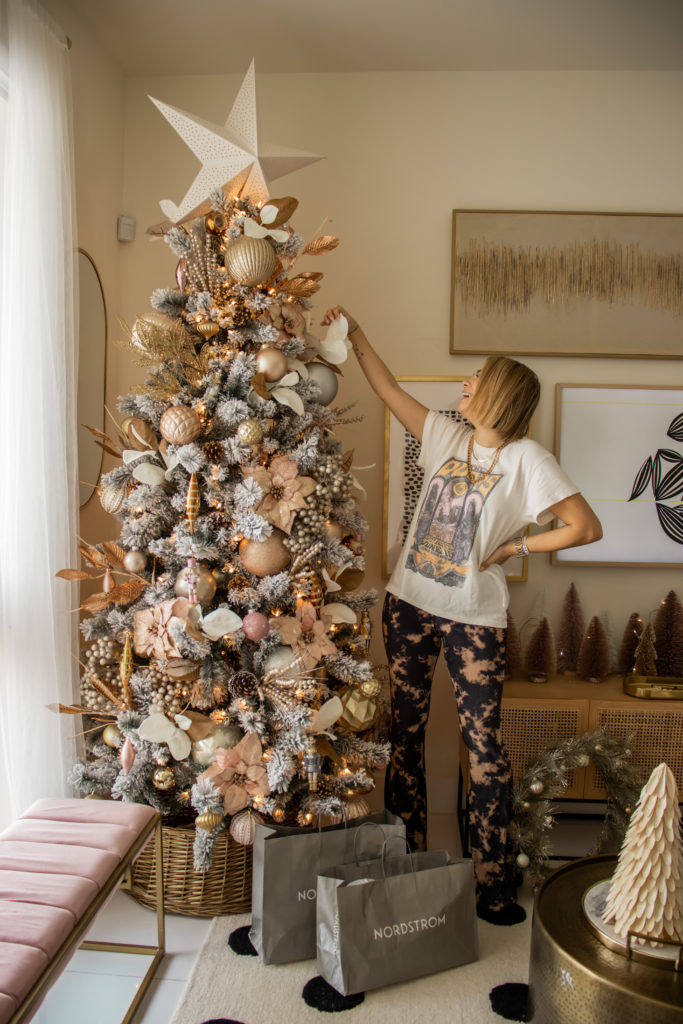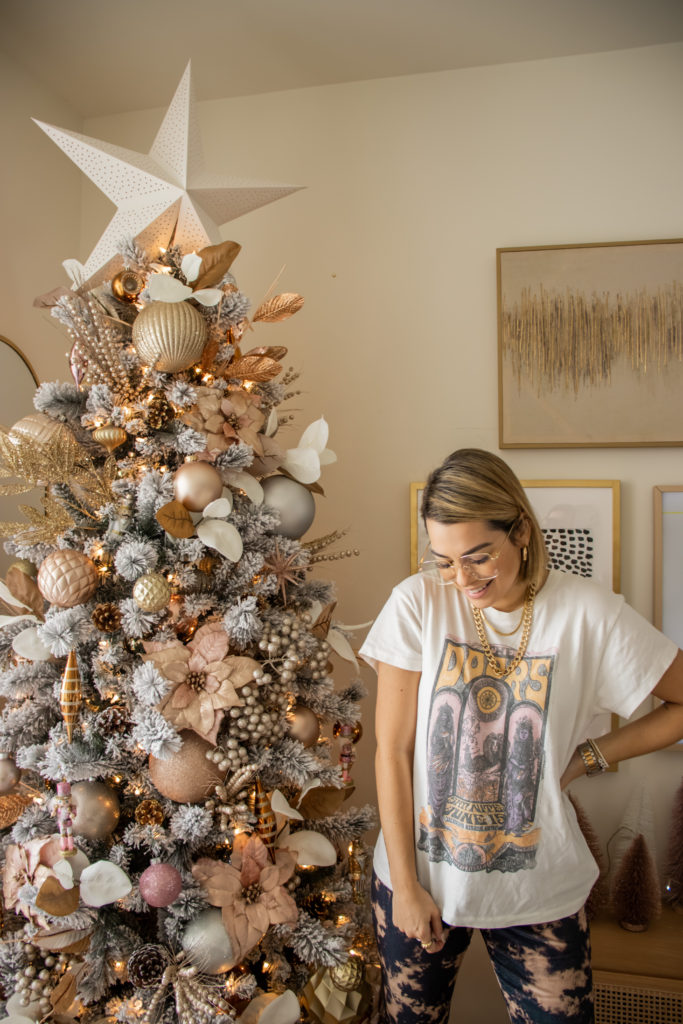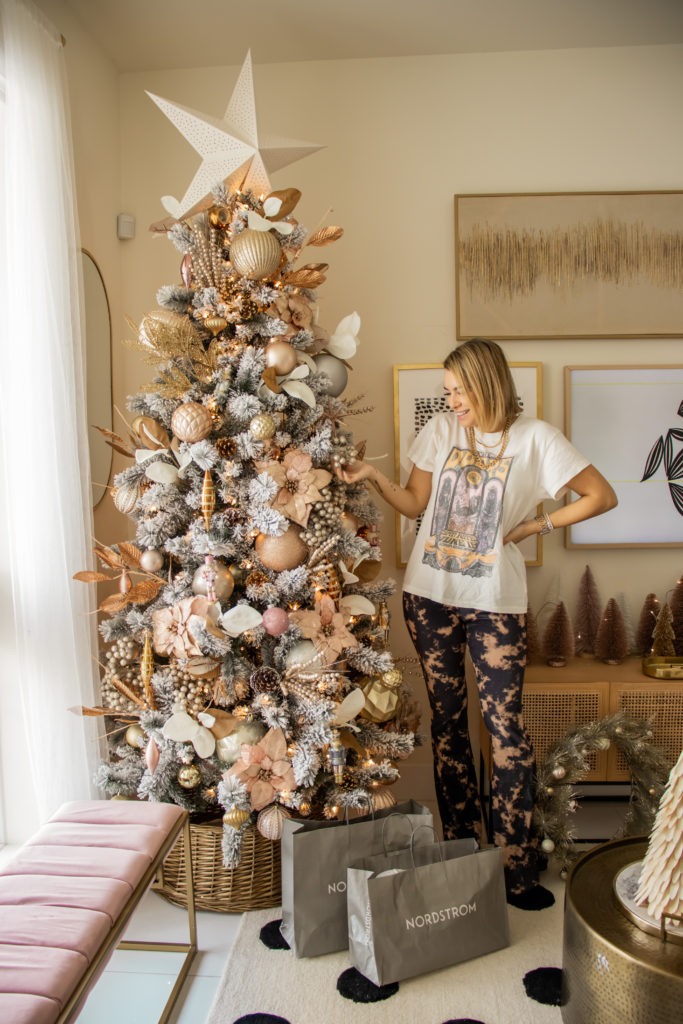 I first started shopping at Nordstrom in TopShop, where I found so many cute dresses, patterned skirts, and much more right after Vera was born. What I immediately loved about their pieces is they're in-season year-round and always comfortable! These Tie Dye Velvet Flare Trousers are the perfect example: they're gorgeous, the velvet is super cozy, and I haven't seen anything like them anywhere else this season! Their tighter-fit is perfect to match with a looser top, like this Doors Graphic Tee, which is such a cool touch to any look, and can be styled with ruffled skirts, jeans, and more. This is perfect for a get-together with friends and to have a relaxed look with a dash of class.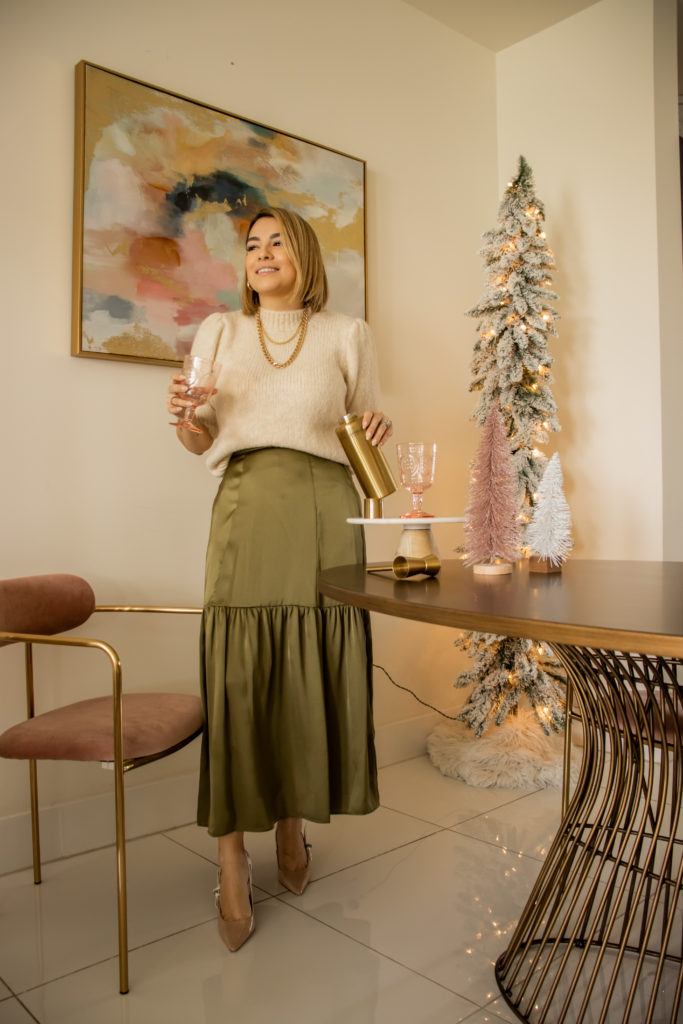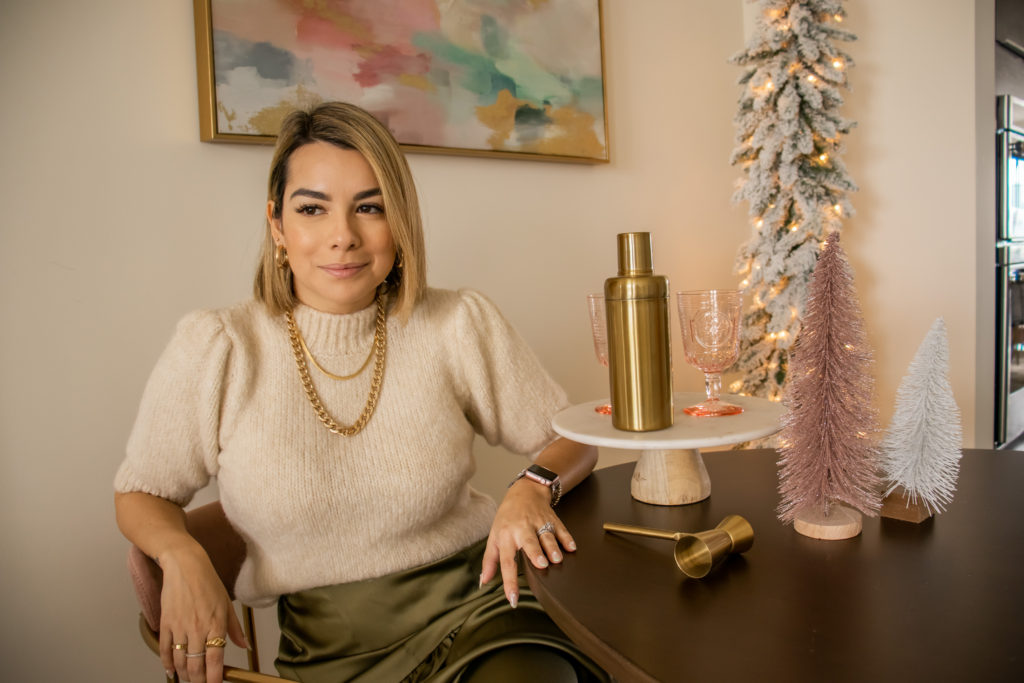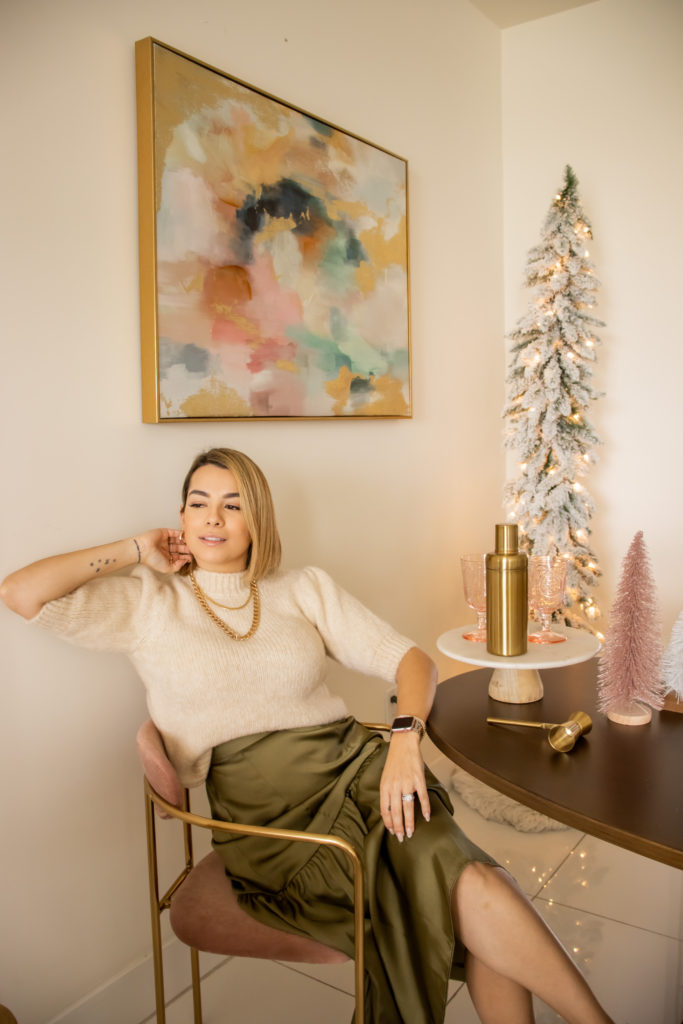 The second outfit is perfect for anyone aiming for a more formal look, with a beautiful Satin Tiered Midi Skirt – the green has Christmas vibes but also gives you enough freedom to wear it during other seasons throughout the year. To add a cozy, seasonal touch, I included this Puff Sleeve Sweater, which is a little thick but not too warm since it's short-sleeved. Both pieces can be mixed and matched with a variety of pieces that make them wonderfully versatile, and for that reason they can be worn a couple of times throughout the holidays. I think out of all the looks, this is my favorite – and I think it's because the skirt is just so cute and unique!
Lastly, I loved this Animal Print Stretch Knit Dress – the material is comfortable, stretchy, and durable. It's not like so many others that have the same cotton-soft fabric as t-shirts, for example, but instead has a slightly firmer texture, which makes it sit and wear differently than other dresses (which I love!). It's also perfect to accessorize to make a more wintry look, and can easily be complemented by a scarf (maybe not in Miami where I am, but you catch my drift!). This is just another reason why I LOVE TopShop, because it always gives you a little more and helps you stand out for those special moments.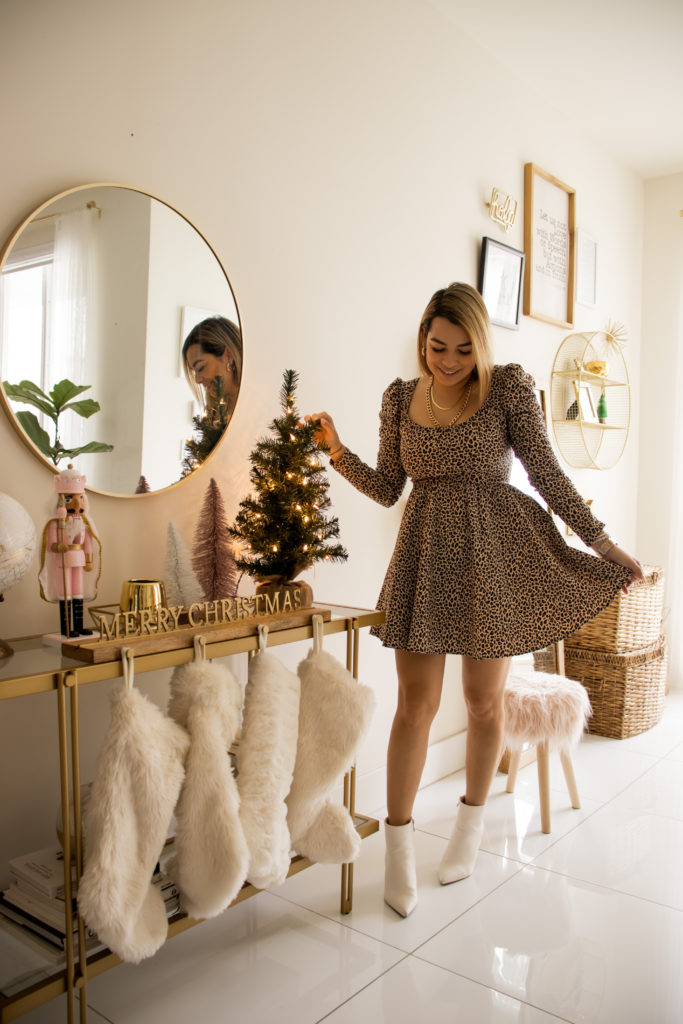 To add to the convenience, remember Nordstrom also has free shipping and returns, and you can buy online and pick up in-store for any product that is available in your local store. You can also join for absolutely FREE to be part of The Nordy Club – where you can accumulate points with each purchase to get use them towards future purchases! There are also great perks and invites to member-only events that give you exclusive access to Nordstrom on a whole new level.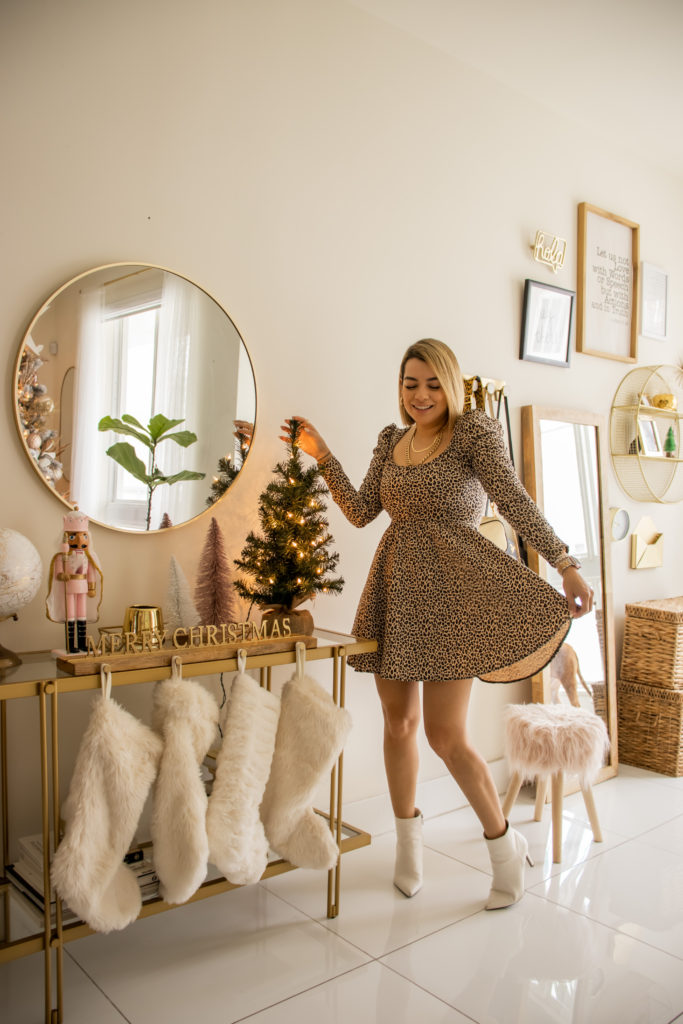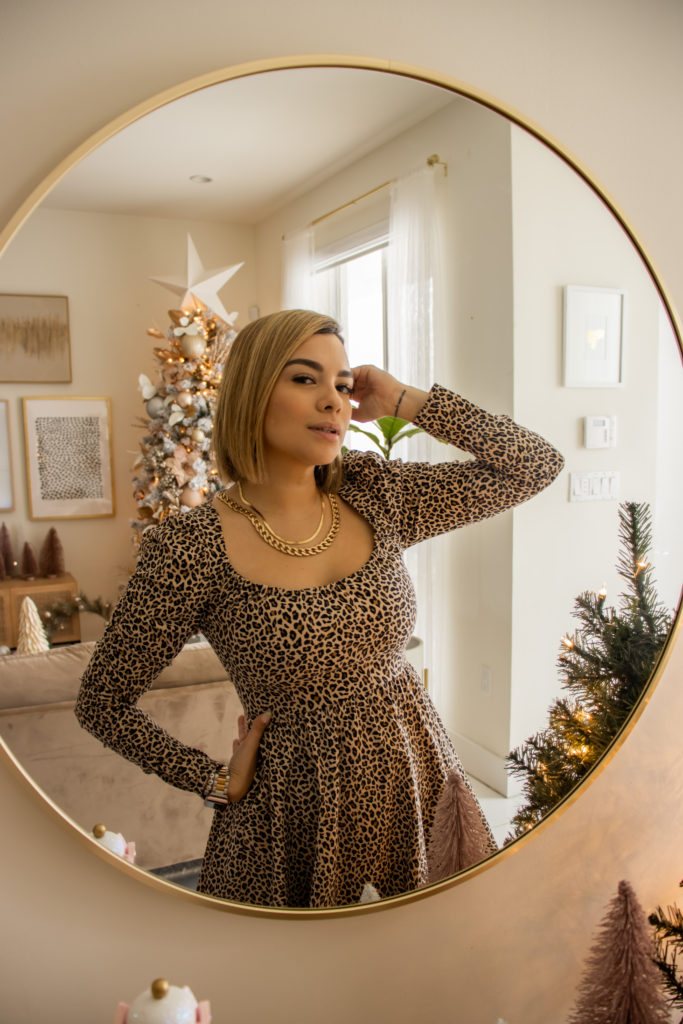 I hope you get some inspiration from these looks, and that now you can see why Nordstrom is truly a outstanding go-to option for your holiday outfits! The prices are fantastic for the quality you get and the trick to putting together outfits for the holidays is always to find what makes you feel fun, powerful, and (I think) unique in what you're wearing. Nordstrom constantly has wonderful options and I can always count on them to have what I want and need! Where do you go for your holiday shopping? Let me know in the comments!
Stay Fabulous and Kind
Love, Lola