This post is sponsored by Nordstrom and ShopStyle.
Who else feels like this year was simultaneously the fastest and slowest of all time? Somehow we're in December already, which is my favorite time of the year because everything just gets a little more cozy! So Happy Holidays! And now, of course, the rush begins, inevitably, for holiday shopping! As I've mentioned in recent posts, I just can't get enough of the convenience and absolutely fabulous gifts at Nordstrom! I get everything from make-up to clothes and so many gifts here, so I 100% recommend it as a one-stop shop to get the high-quality gifts you need all in one spot this holiday season! So here's a Gift Guide for Her with my favorites this year!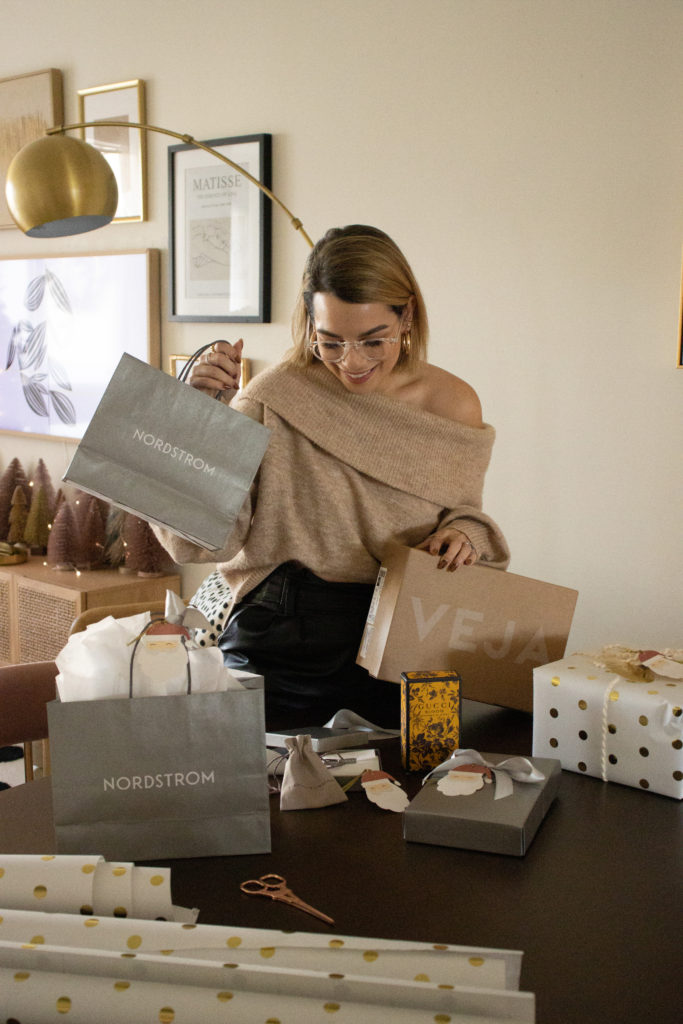 Every year when I put together my gift guides, I do my best to think of multiple types of gifts, but because I love fashion, I of course get drawn immediately to the shoes section (please comment if you're the same, don't let me be alone!). This year I highly recommend one of the most comfortable shoes I've ever worn – and they are extremely durable – these Golden Goose. I've had mine for a year and some people think it's a "dirty" shoe –which really makes me laugh – but they come in this vintage style that actually disguises any real scuff in the future, making them always look identical to how you bought them. They also match absolutely everything. If you're not into the vintage/worn look, go for the pristine and unique all-white Vejas, which also match anything and are very comfy as well!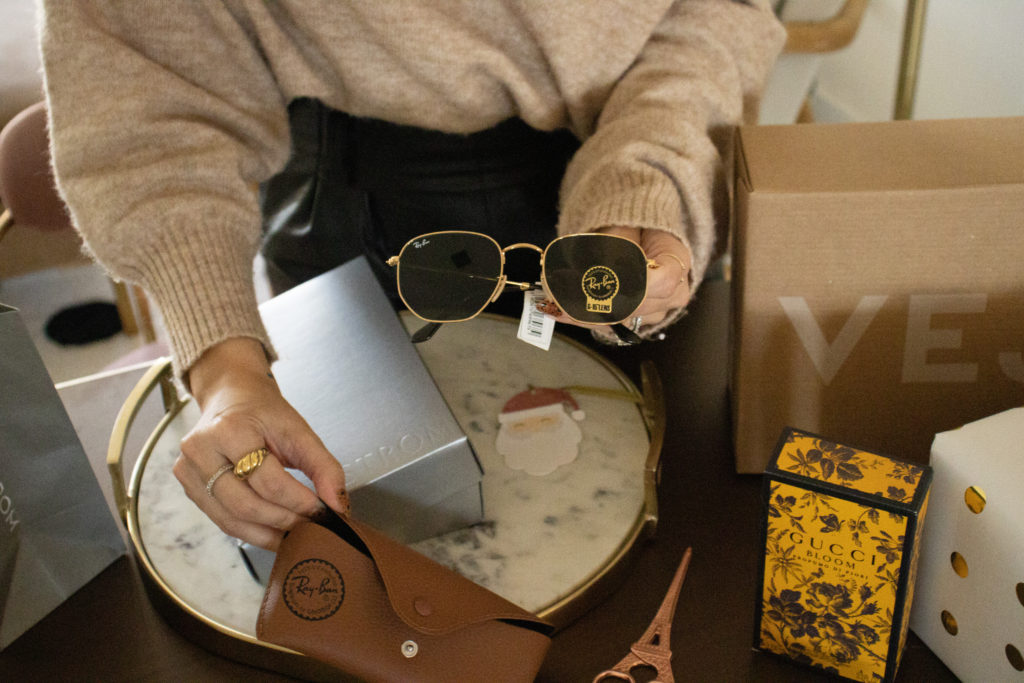 Also, for years, I've always thought of sunglasses as an awesome gift for pretty much any and everybody – they're a simple but also very personal gift. Nordstrom has a gorgeous selection of sunglasses, and these Ray Bans are an awesome gift for a woman of any age. They are stylish, simple, and truly an awesome pair of sunglasses – they're that gift I never worry about whether the person will like it or not – they're a true go-to.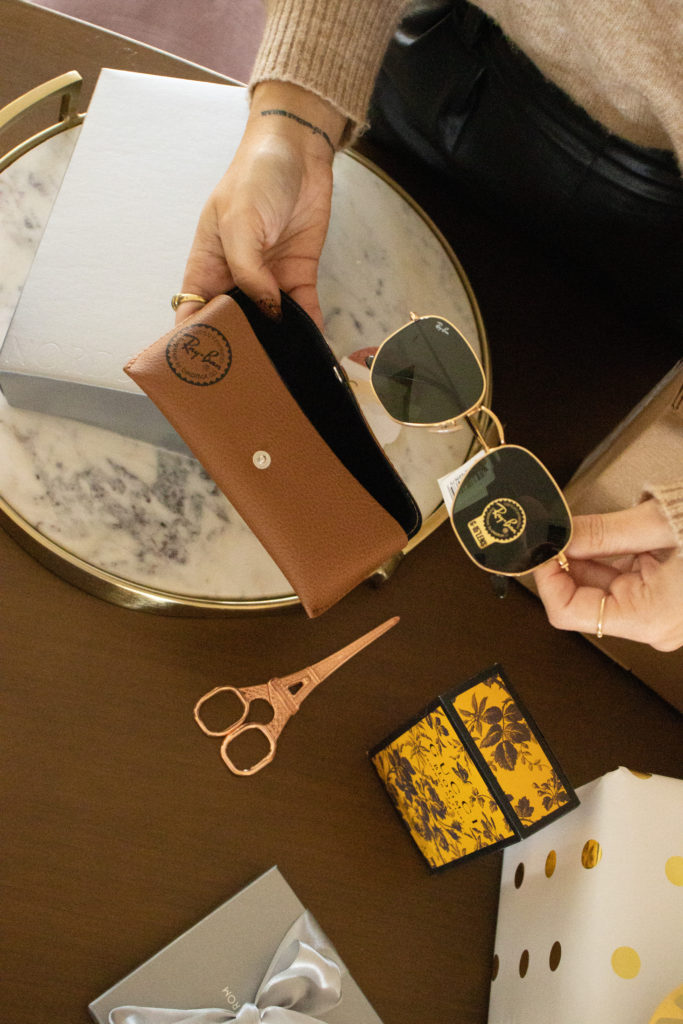 Another fun and wonderful gift option is this Marc Jacobs crossbody purse, which has sold like hot cakes this year every time I recommend it. The awesome part is you can choose from so many colors and styles that you can match the style to the person you're buying for! I love this one and this one, which I think are beautiful! Also, if you're looking for a perfume but don't know what to get, Nordstrom has a ton of fantastic choices. I personally love this Gucci perfume set, which is great for use during any time of day and makes for a great gift for Mom (I think!) or an aunt – it's classy and sweet!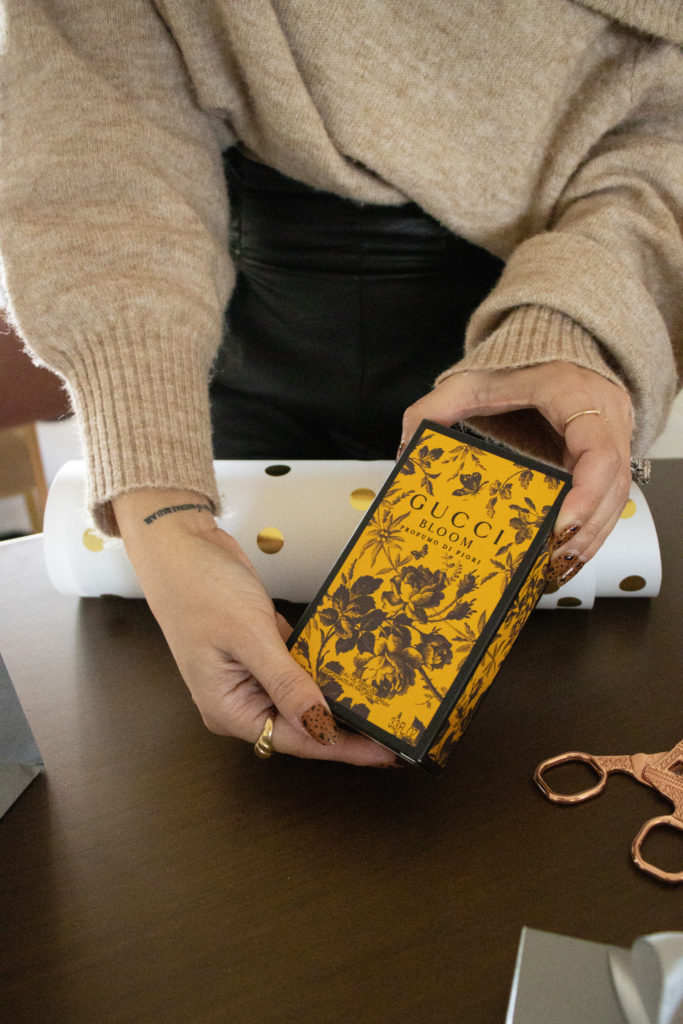 For the more practical gift-seekers, one of the best gifts I can recommend is a solid hair dryer because it's something that can last for years and is such a crucial appliance we all use on almost a daily basis! This is why I love Nordstrom: they have products like this Dyson Supersonic Hair Dryer, which is second to none! Another practical and extremely useful gift is the Luna 3 Facial Cleansing Device by Foreo, which I recently bought for myself, and works like magic! It cleanses better than any other device I've tried – and makes an immediate difference in your skin routine.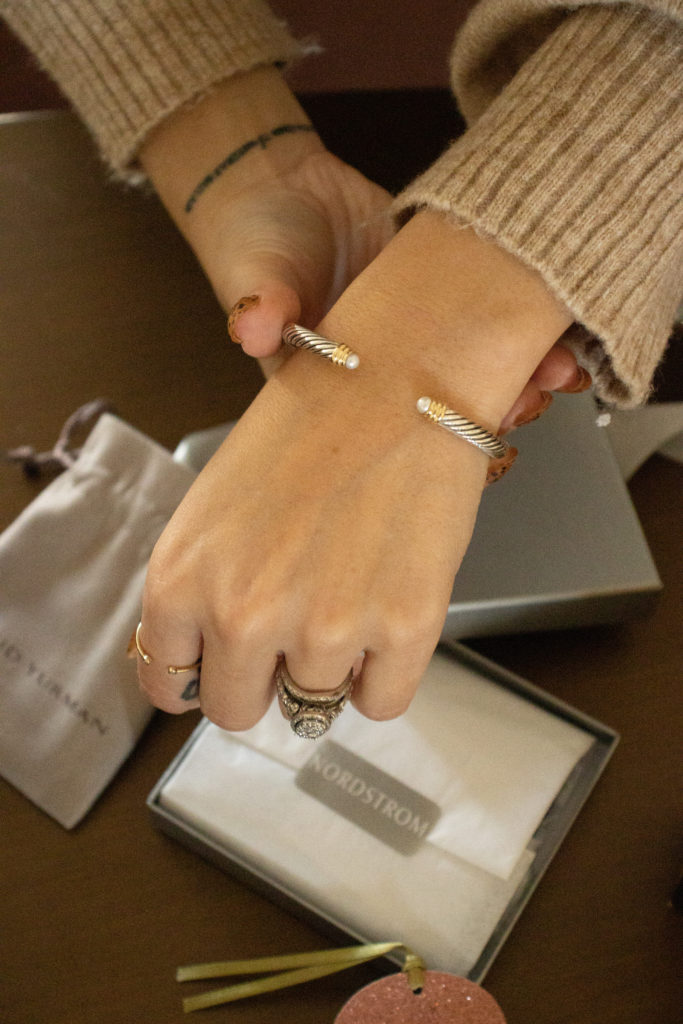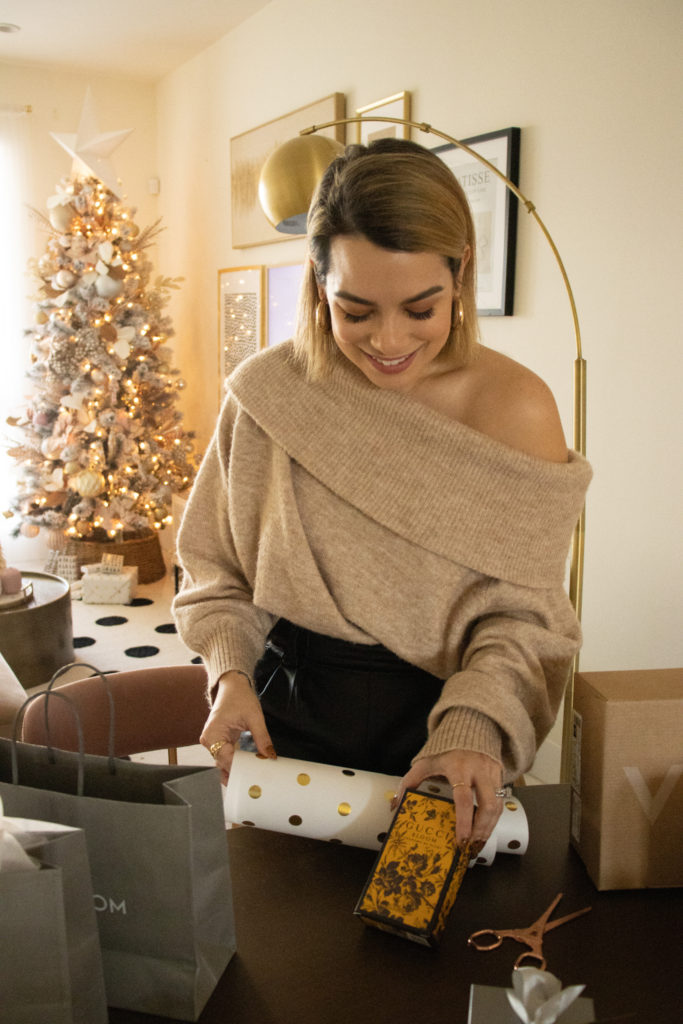 To round out my list I have two gifts that are perfect to spoil that special someone in your life: this Gucci Leather Card Case (I love the pink one!) and this David Yurman bracelet. I know so many women whose style both of these immediate match, not to mention they're both timeless! Which color / style is your favorite? I am debating on which one might be best for my mother-in-law!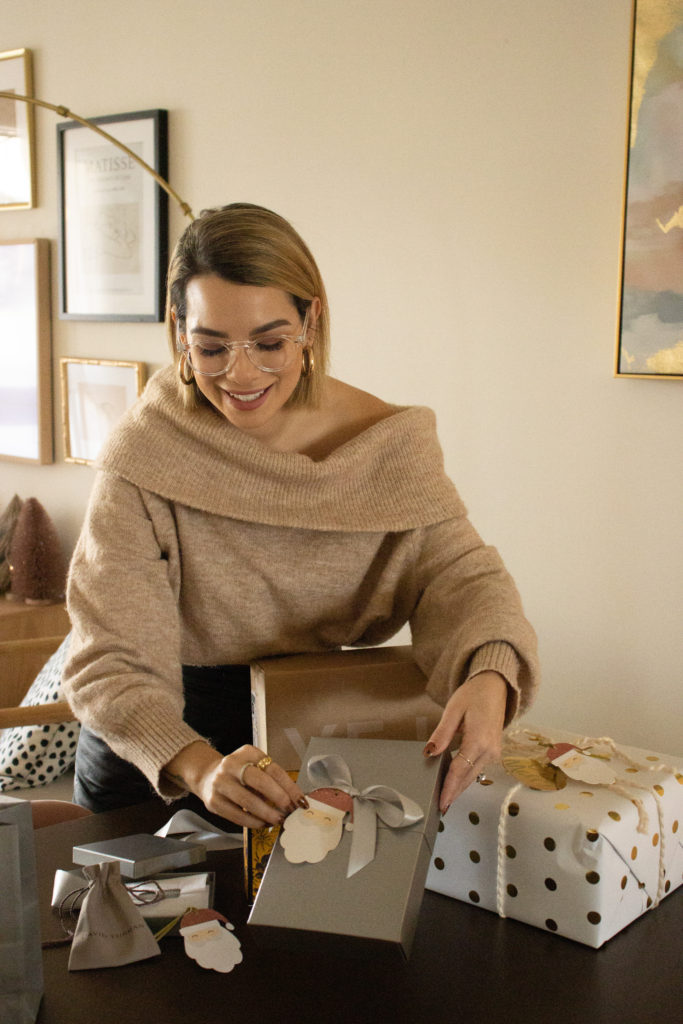 I hope this list helps you on your holiday shopping spree – honestly it's easier for me than most places because they also offer free shipping on most purchases, curbside pick-up, and you can also buy online and pick-up in store. You can also join the Nordy Club for free to get invites to fun events and accumulate points to use towards future purchases! Let me know your favorites from this list in the comments – and happy shopping!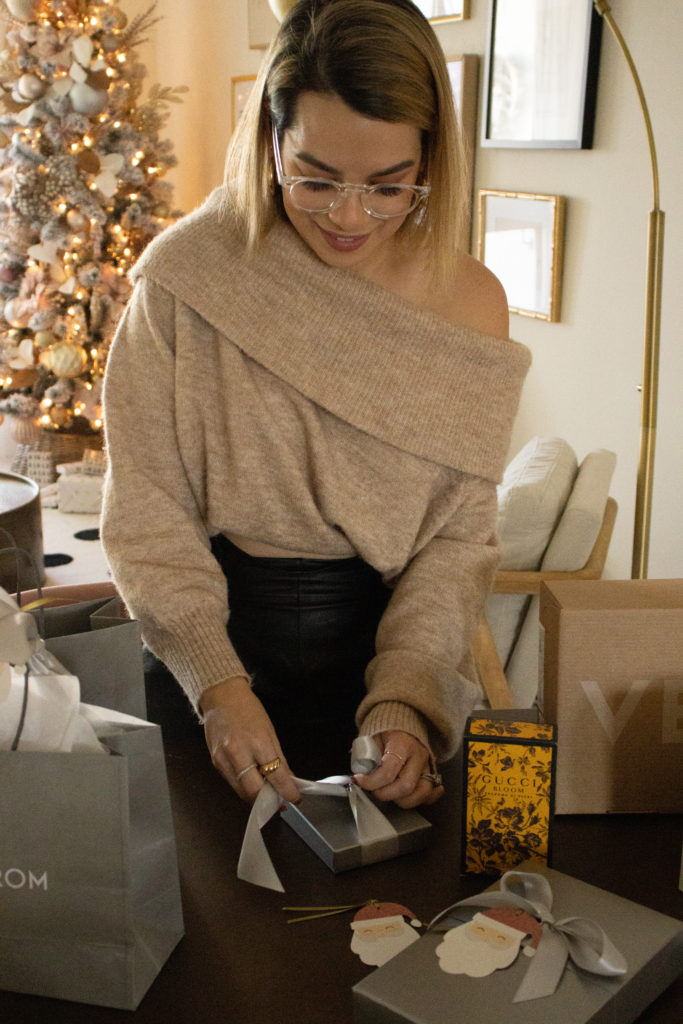 Stay Fabulous and Kind
Love, Lola