This post is sponsored by Nordstrom and ShopStyle.
This time of year lends itself to be beautiful in so many regards – from the weather to what we do to cope with it! That's why I love taking the extra time to find beautiful pieces that help form one of the (sometimes) many layers I have to wear to keep warm (I've always been a bit friolenta as we say in Spanish, or I tend to get cold quickly!). As you know my go-to place for so many pieces for Vera, Mr. P and myself are from Nordstrom – and in winter I LOVE that they adapt and always have updated, gorgeous, and functional pieces that I can keep season after season.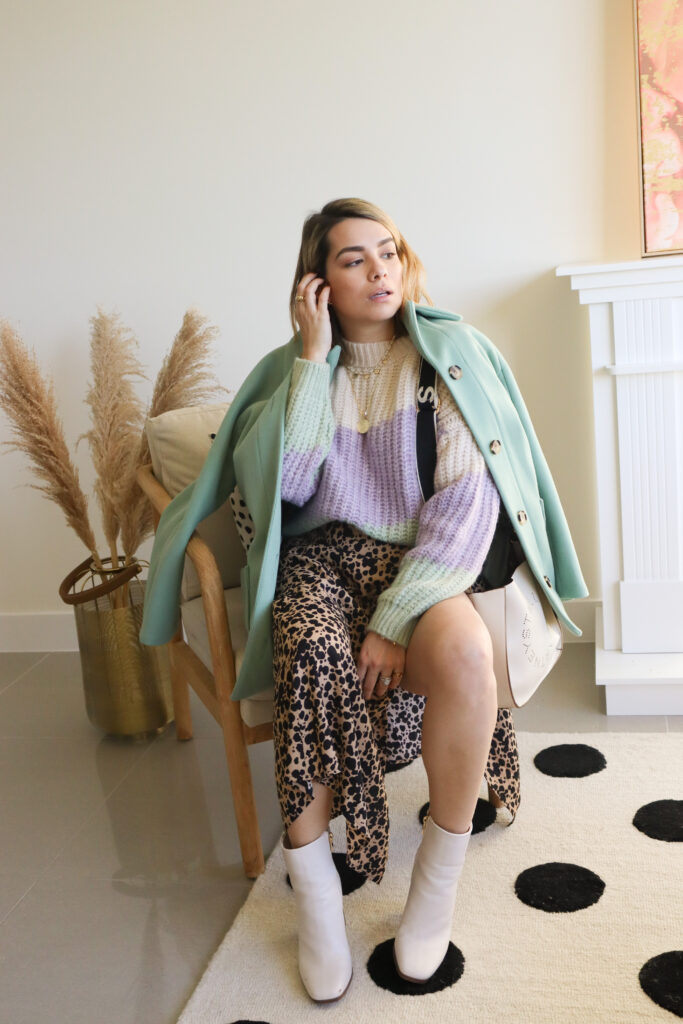 I must say I have a weakness for sweaters like I do coffee – I could go for a new one almost every day. And this particular sweater, with the mock neck and multiple Easter-like colors are a perfect segue way into spring while still maintaining a wintry, fluffy look. Nordstrom has several other options, with so many colors and textures – but this one was my first choice because it just looks happy and can match everything from jeans to skirts. These are the kind of versatile pieces I look for when shopping – it makes it easier to use over and over again.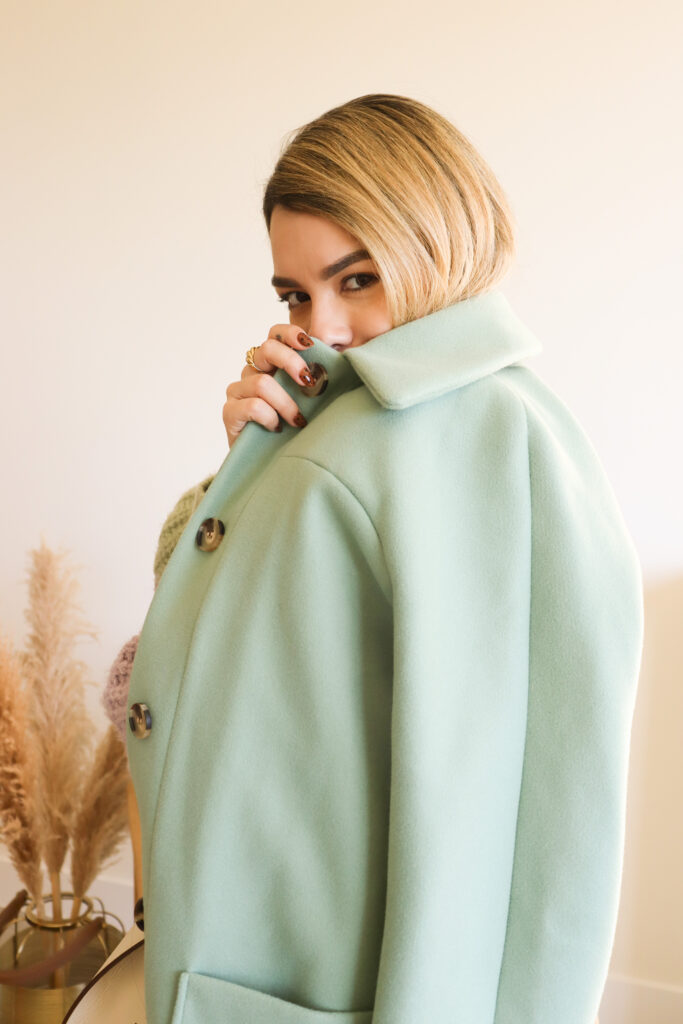 I feel like this time of year I often talk to friends that say they don't know what to wear other than jeans given the cold weather – but I think with leggings and some cute boots, there should be no doubt in your mind that skirts and so many other pieces are 100% feasible during winter. That's why I love this skirt which has an open slit and can also easily be worn in the summer. It's beautiful and comes in multiple designs – I love the animal print (also a weakness I have…) because it matches so many pieces in my closet already. Combined with the color block sweater I thought they made a dynamite combination – but I can also match with a t-shirt at home, or style with another sweater and re-use on another day.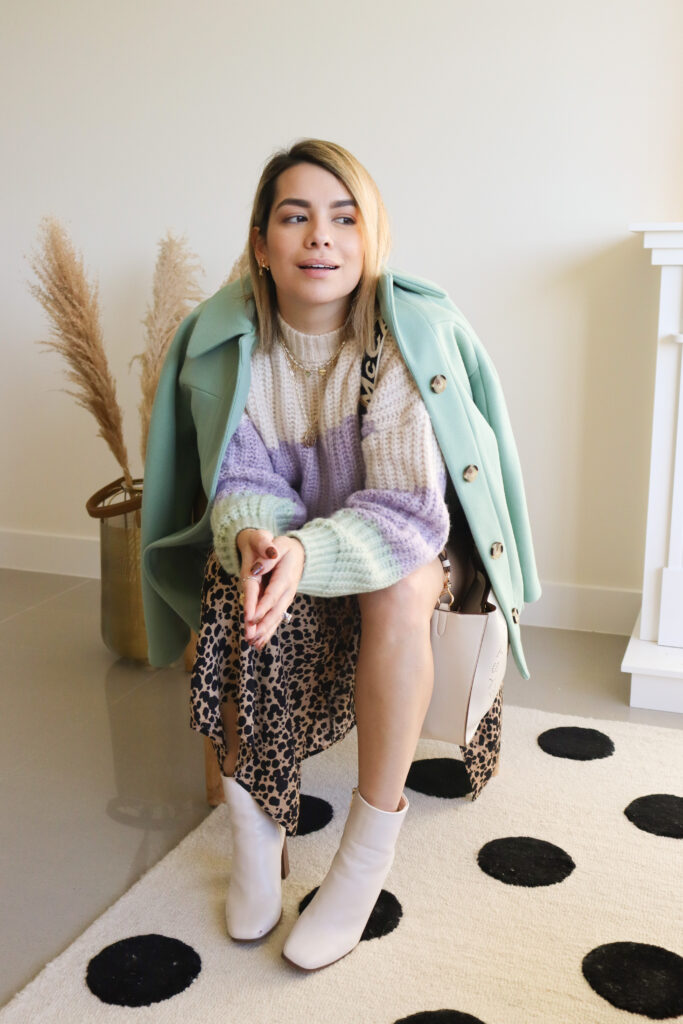 Lastly, one of the most crucial pieces every winter is a great jacket! Which is why I was amazed when I found this gorgeous Oregon Car Coat, which has an outstanding price of just $95! It also comes in Oatmeal and Rust colors, both of which I also loved. This piece is definitely something I can wear even on those slightly chilly nights outside of winter, and it's extremely comfortable with a soft inner-lining.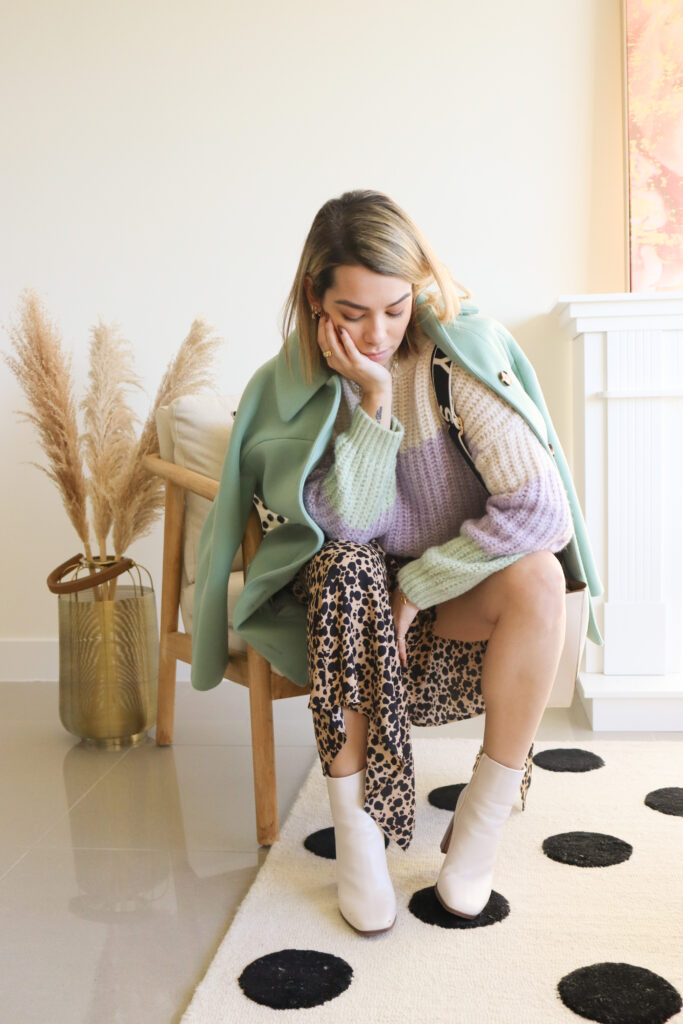 What's your favorite season to dress for? We've had a much cooler winter this year in Miami, and it's been absolutely gorgeous because it's that perfect sweater-weather almost every day! I highly recommend becoming a Nordy Club member to get free shipping and returns, curbside pickup, and take advantage of their buy online pick-up in-store options! Keep cozy, warm, and fab with Nordstrom in this last month (and a half!) of winter!
Stay Fabulous and Kind
Love, Lola