Hi loves!
I'm back today to talk about one of my favorite topics: Pablo!! He's my 3-year old dog-son, who I adopted last year and waits for me with his brown, wagging tail every time I come home! If you follow me on Instagram you know how special he is to me – from the beginning when I found him in the last aisle at the pound because he'd been there for 4 months, I saw so much love and goodness in him. That's why we adopted him the same day I found him, and to this day I try to spoil him in every way I can. That's why I'm psyched to share this truly awesome option to give your dog the attention it deserves year-round with BarkBox!!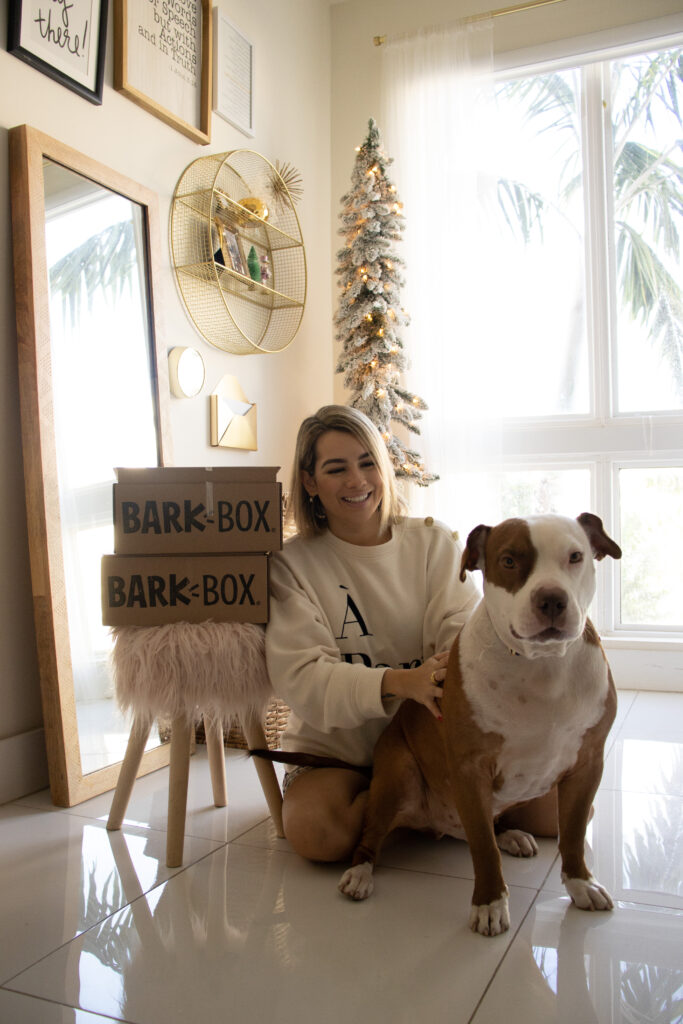 Whether you're looking for your own dog or have someone close that is a dog-lover/owner – this is the creative and unique way to give your dog a little extra every month! They offer the BarkBox plan with free shipping in the contiguous US, and elsewhere it's just $8 in US residences/Canada. Also, they offer 1-month ($35/mo.), 6-month ($25/mo.), and 12-month ($22/mo.) plans! They have themes that vary by month and season (the Lick or Treat for Halloween looks amazing!). As soon as you open the page, you can then click "Get Started" and enter the customizable information for whichever dog you are looking to spoil! You can put their birthday, their name, any particular food preferences they have, and then choose from multiple types of subscriptions, from monthly to annual options. Also, you can either choose exactly what goes in the box, or just leave the customization up to the Bark Box team and let them surprise you! This month they have a Peanuts theme which is so cute and picture perfect! The Peanuts Box comes with a FREE toy – which is a Charlie Brown Snowman (I love!).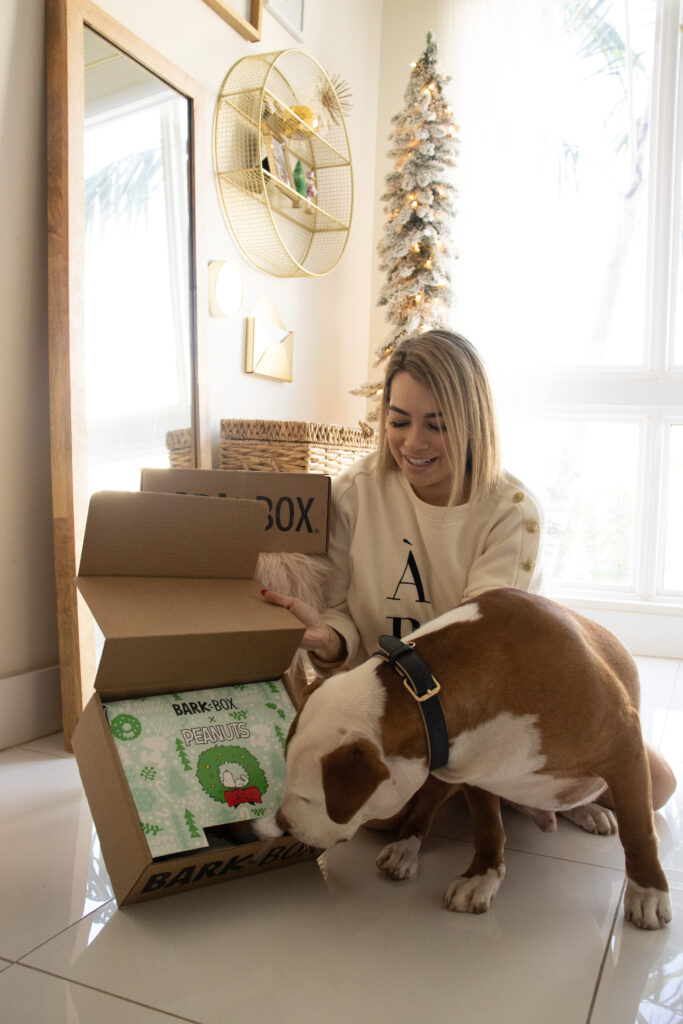 The best part is it gives you the complete convenience to surprise your special 4-legged friend every month. Every box comes packed with fun, stuffed animals (2 toys) that are typically themed for the time of year you receive it, and 2 bags of treats with multiple options for flavors! Pablo could not stop licking and jumping as soon as I opened the box. It was just one of those uncanny moments when he knew it was his before I even completely opened the box (if I had to guess, he could smell the treats through the bag).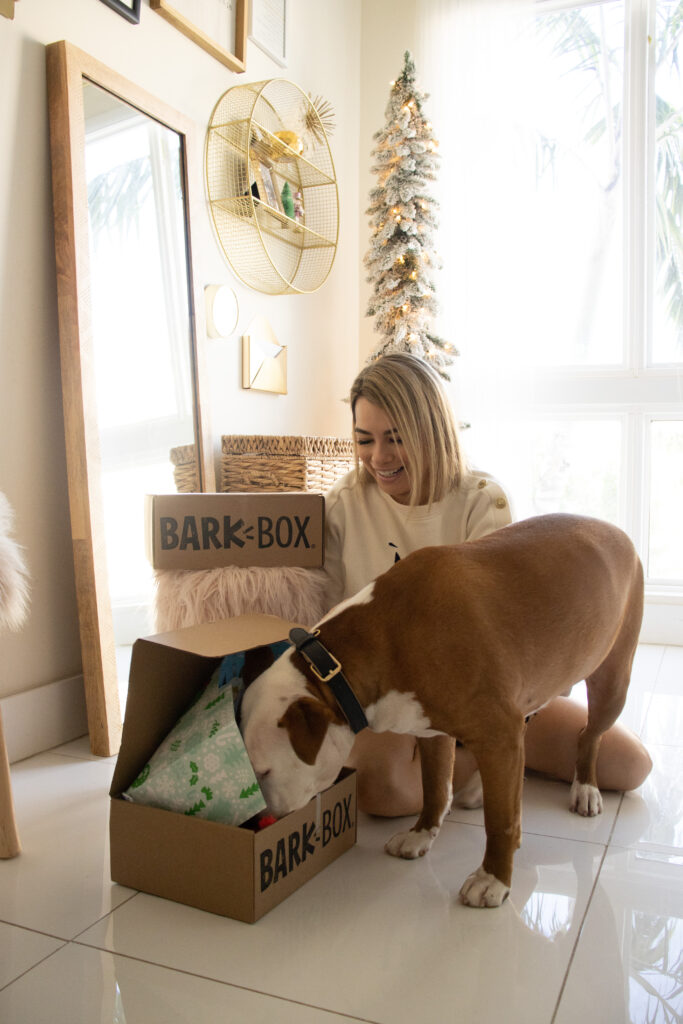 Who else feels like their furry son/daughter could use some extra love? I just feel like Pablo is always there for me, always wants to be close and give me so much love, I have to return the favor! No matter how my days are going, Pablo is always constant and happy! From Dogsgiving to the Parisian-themed Chew La La, I promise you'll find whichever style / theme you're looking for!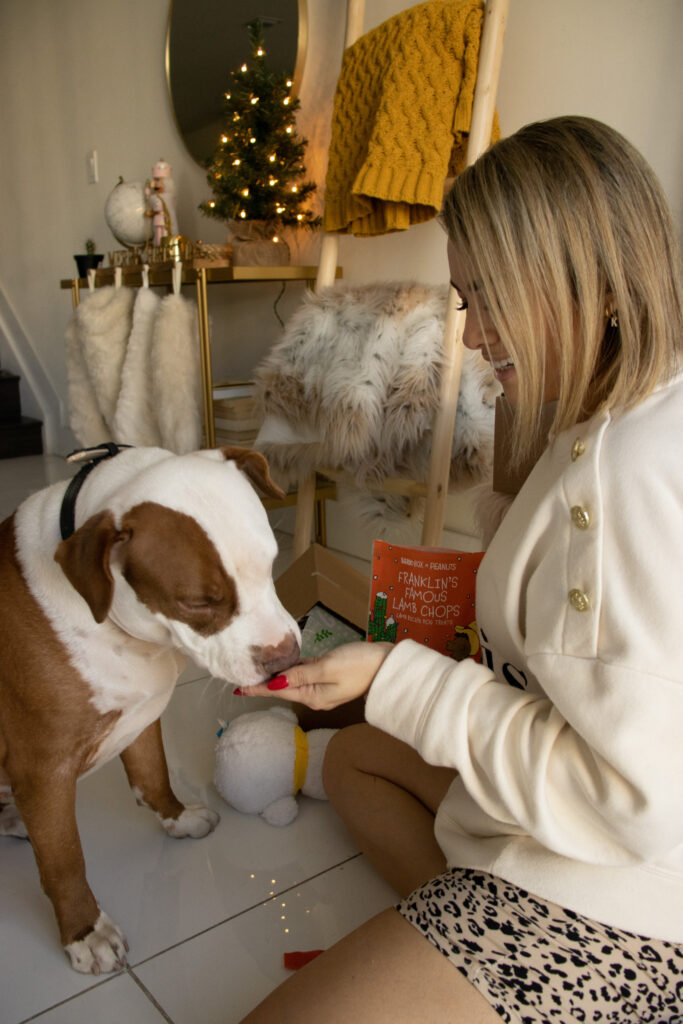 Stay Fabulous and Kind
Love, Lola