This post is sponsored by Ulta and ShopStyle.
With the holiday season upon us, I love to go the extra mile in my selfcare routine because I always work more and sleep less this time of year (please say I am not alone…)! It's super important to keep up with a solid skin-care routine to make up for this kind of work/life imbalance, which Ulta always has everything I need! I particularly love the Philosophy products, which I've used in the past and found some fantastic options I think will help you glow and feel fresh all season long!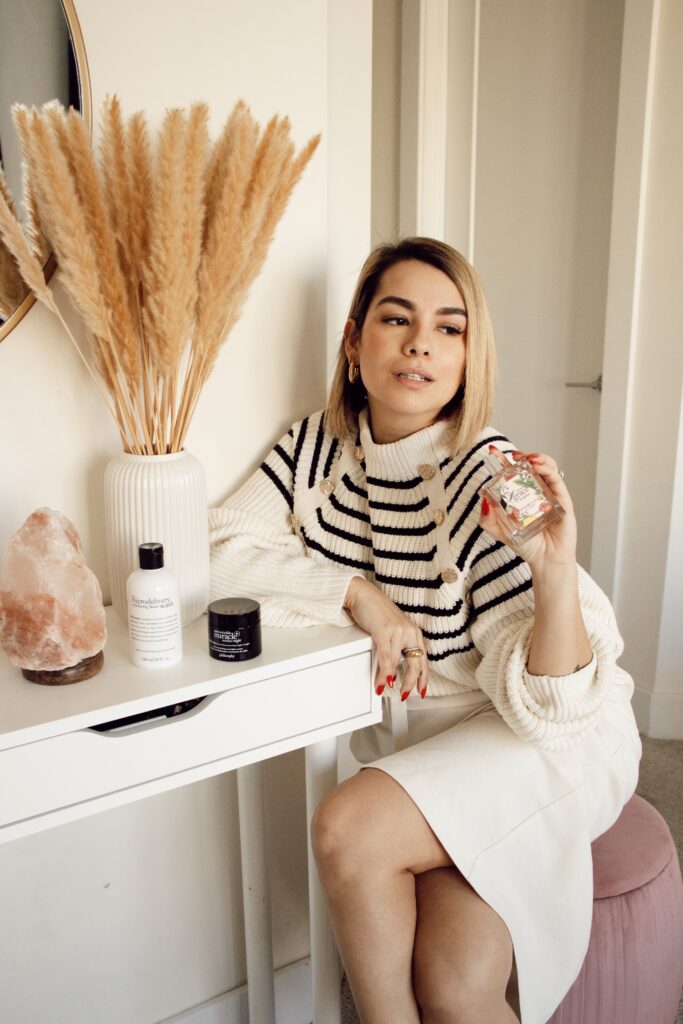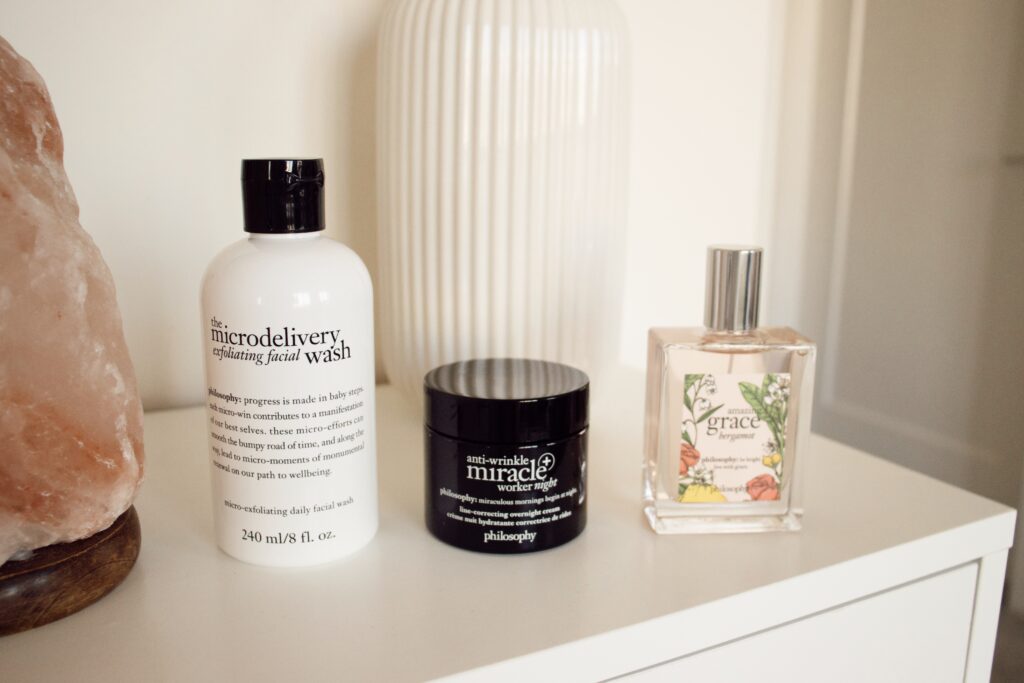 One product I was really missing in my night routine was a facial wash I could depend on: one that could clean my pores but also not be overbearing, too harsh, or dry out my skin like so many others. This Micro-delivery Exfoliating Facial Wash helps gently clean your skin and has helped me to calm red patches during these last few months that I've had to wear coverings in hot weather in Miami. After doing some research and also using on my own sensitive skin, it's definitely effective on all skin types (I haven't had any irritation whatsoever while using it), and after trying multiple face washes, it's truly a game changer! It soothes and smooths, making it a great way to clean your face at the end of the day. In terms of shelf life, the bottle has 8 ounces and lasts me for 2-3 months before having to purchase again.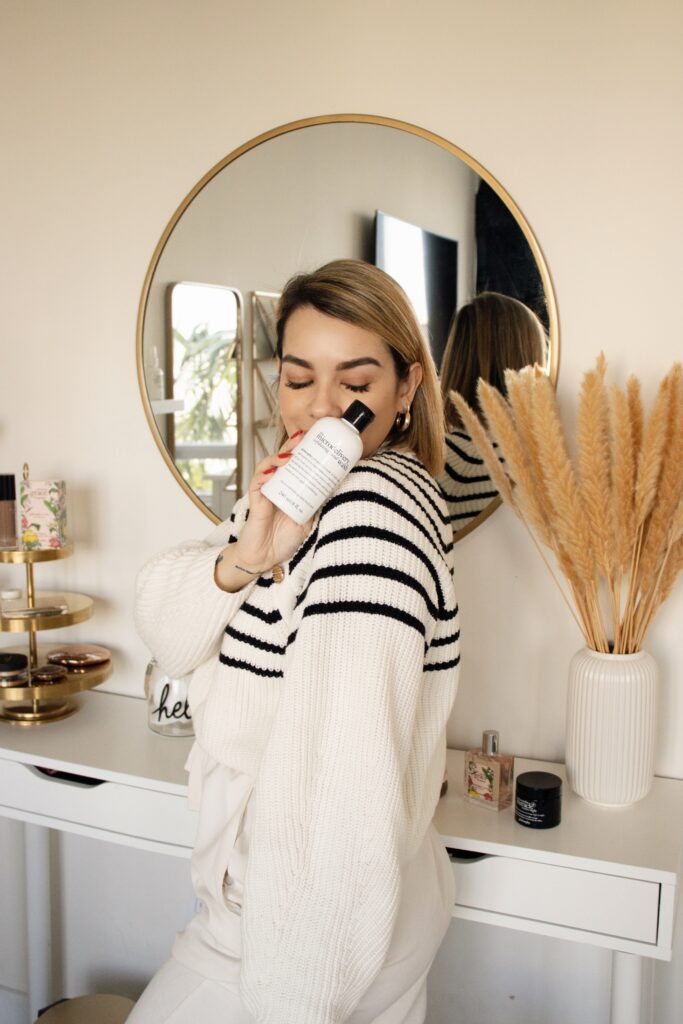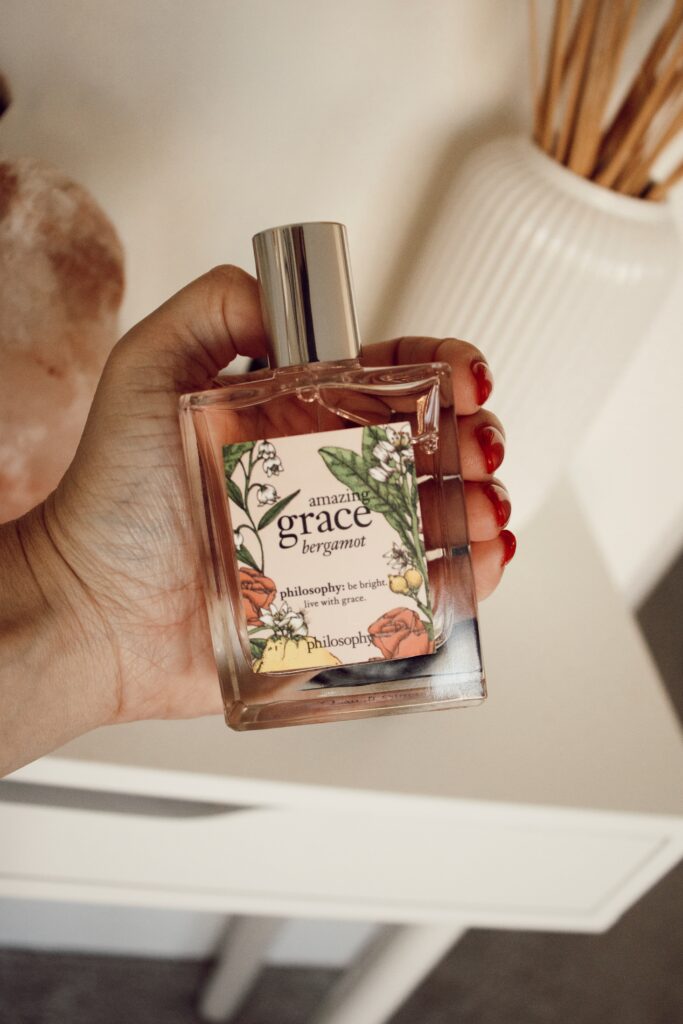 To top off my night-time routine, I'm truly and completely in love with this Anti-Wrinkle Miracle Worker – Night cream at Ulta. I've been using it for one week and my skin is noticeably brighter and the fine lines on my forehead are much less pronounced (#winning). The truth is we all need some go-to product that helps relax our face and nurture our sensitive spots / creases that become more visible with time. This nighttime cream really recharges your skin while you sleep and provides hyaluronic acid and vitamin C to give your skin the boost it needs (these are crucial ingredients!). It leaves a smooth, soft touch on your face, which is a wonderful way to start each day!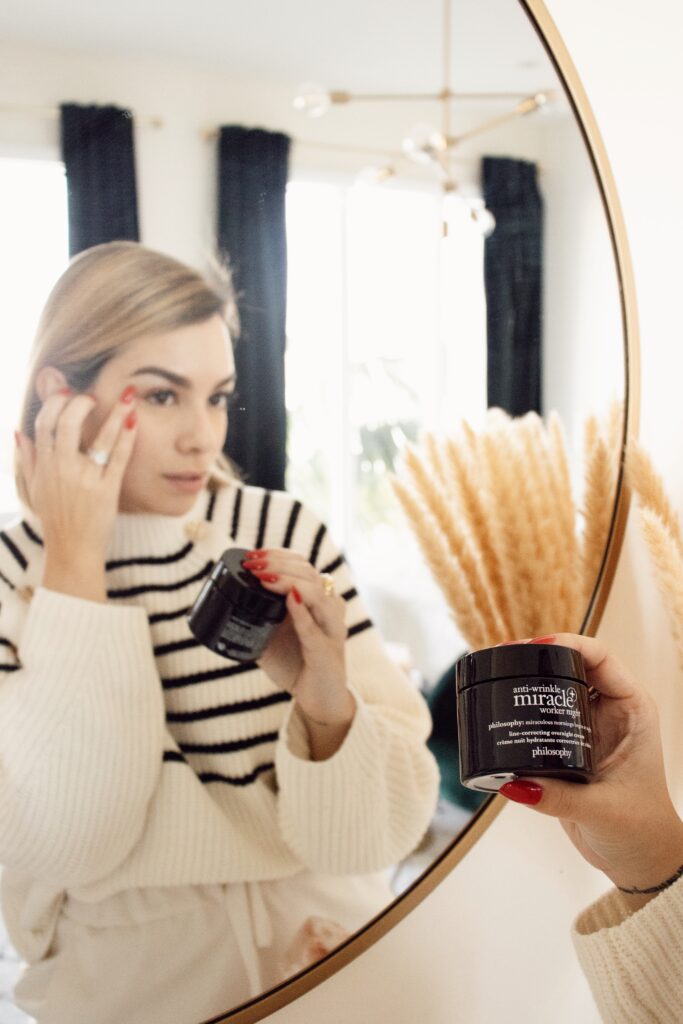 Lastly, I really wanted a new perfume – I feel like the ones I have are so old and outdated because I never try to treat myself to a nice perfume. A little stronger than a subtle floral scent, but not so strong as to be over-powering, this Amazing Grace Bergamot perfume is a lovely balance to give you a crisp scent, reminding me of autumn mornings in the mountains – it's truly refreshing. As I write this I'm realizing I just don't typically find perfumes that are light but also lasting enough so I can continuously use them over time – but this option from Philosophy is surely the exception.
These are just three recent finds from Philosophy at Ulta and there are so many more options to choose from. Which one would you recommend me? I would love to up my skincare and self-care game – I feel like we can all use a little more pampering in our lives, especially throughout the holiday season. These will definitely help me, but any suggestions you have will go a long way!!
Stay Fabulous and Kind
Love, Lola