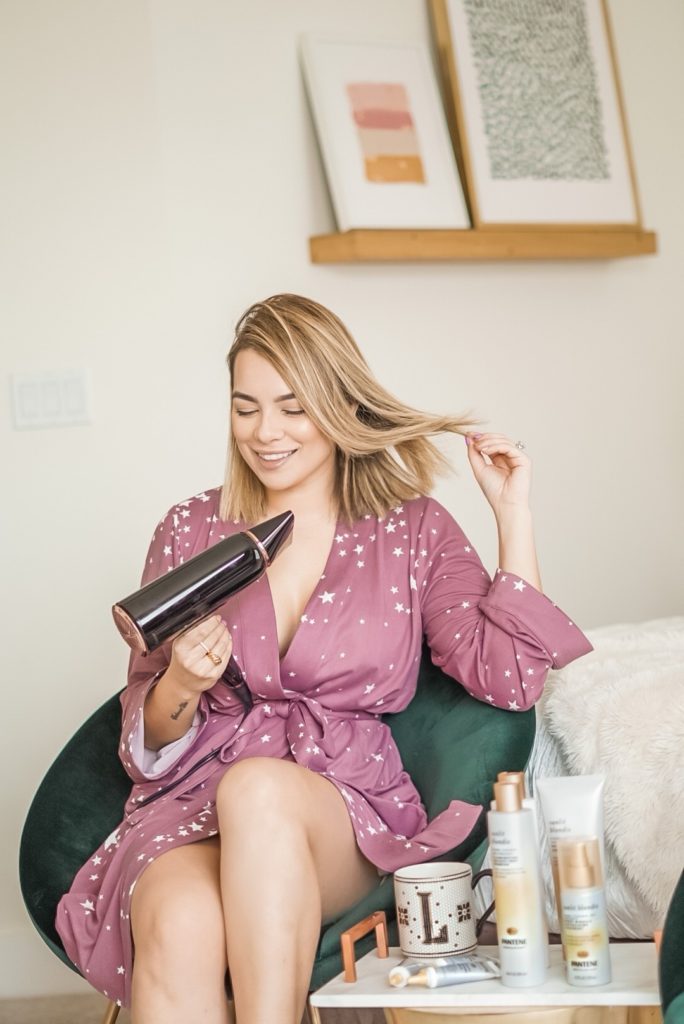 This post is sponsored by Pantene. All thoughts and opinions are my own.
Hi loves! Today I wanted to share a truly fantastic product line that can make all the difference in making your hair as healthy as possible or repairing damaged hair – the Pantene Color Adapt Sunlit Blondie Collection. This latest collection has been a perfect fit for me, especially since it comes with 5 products total for a full treatment to hydrate and lock in a vibrant and bright color that lasts.
My personal hair transformation started about 10 years ago when I dyed my hair blonde and have been adding blonde highlights ever since. Because my natural hair color is dark, this obviously means a lot of chemicals and treatments every three to six months to keep my hair a color I love. Color treated hair over time, though, takes a toll – it can easily become dry and rough if I don't meticulously take care of it. I've been using Pantene for a couple of years now, and one of the main reasons is because they've constantly upgraded their product line to adapt to diverse hair types and styles.
The Pantene Color Adapt line comes with a Sunlit Blondie Illuminating Sulfate Free Shampoo, Sunlit Blondie Purple Shampoo, Sunlit Blondie Daily Rescue Conditioner, Sunlit Blondie Intensive Quenching Shots, and a Sunlit Blondie Boost Miracle Revitalizing Treatment. The Purple Shampoo is particularly rejuvenating and prevents brassiness by leaving it for just 3-5 minutes a couple of days a week and alternating on the other days with the Sunlit Blondie Illuminating Sulfate Free Shampoo. With the shampoo + conditioner combo, my hair felt smoother + looked brighter within days – and I actually just recently had highlights put in and already felt the need to repair and boost my hair somehow. Also, once I've finished showering, I love to spray on the Sunlit Blondie Boost Miracle Revitalizing Treatment which has biotin + silk extract and helps protect hair color, improve shine, smooth, and strengthens hair against breakage.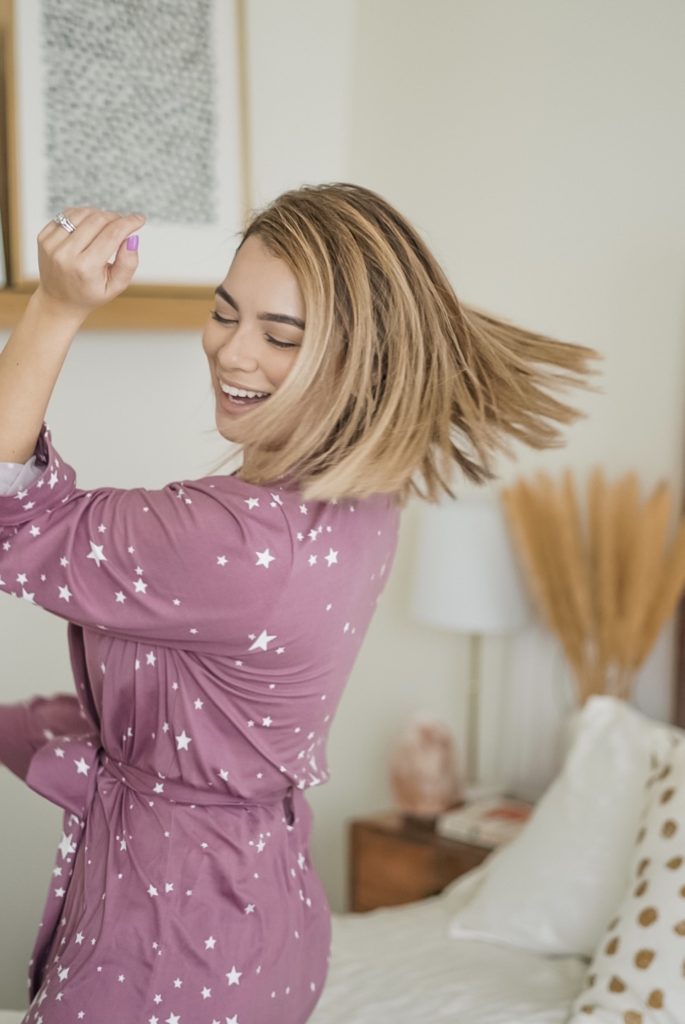 All in all, this product line is a total game changer for anyone who gets highlights and treats their hair fairly often. I love that the collection is free of parabens, dyes and mineral oil and love that Pantene is constantly at the forefront of helping women take care of and improve our hair! I always say it, but I always mean it: our hair is our crown, and we have to treat it right! How do you take care of your hair? Let me know in the comments! You can pick up the new Pantene Color Adapt Sunlit Blondie Collection on Amazon.
Stay Fabulous and Kind
Love, Lola