Hi Loves! Very excited to share a new and fun recipe that's super easy to make and great to make year-round! The recipe is for these jaw dropping Crunch® Ice Cream Cone S'mores. I thought this would be a great activity to add a little fun and flavor to the day (Vera agreed).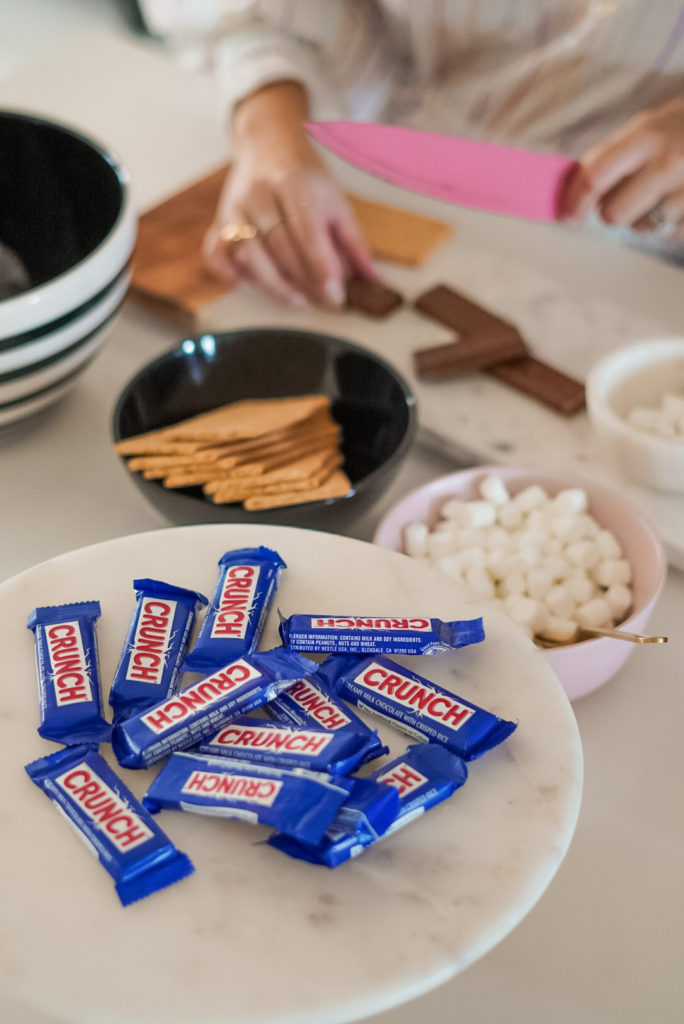 I've always loved Crunch bars, which is why I wanted to think of a recipe that I could build to completely savor that crunchy chocolate! With 100% milk chocolate and crisped rice, Crunch bars only seem to get better after baking and mixing them with this legendary combination. I got my Crunch Fun Size bars from my local Publix, which is so convenient since they're always easy to find! You can grab them from your local Publix today and save $.75 on one Crunch Fun Size or Mini Bag (10 oz. or larger) and easily follow along with the steps below. The recipe I used included the following (photos also show the step by step process as well):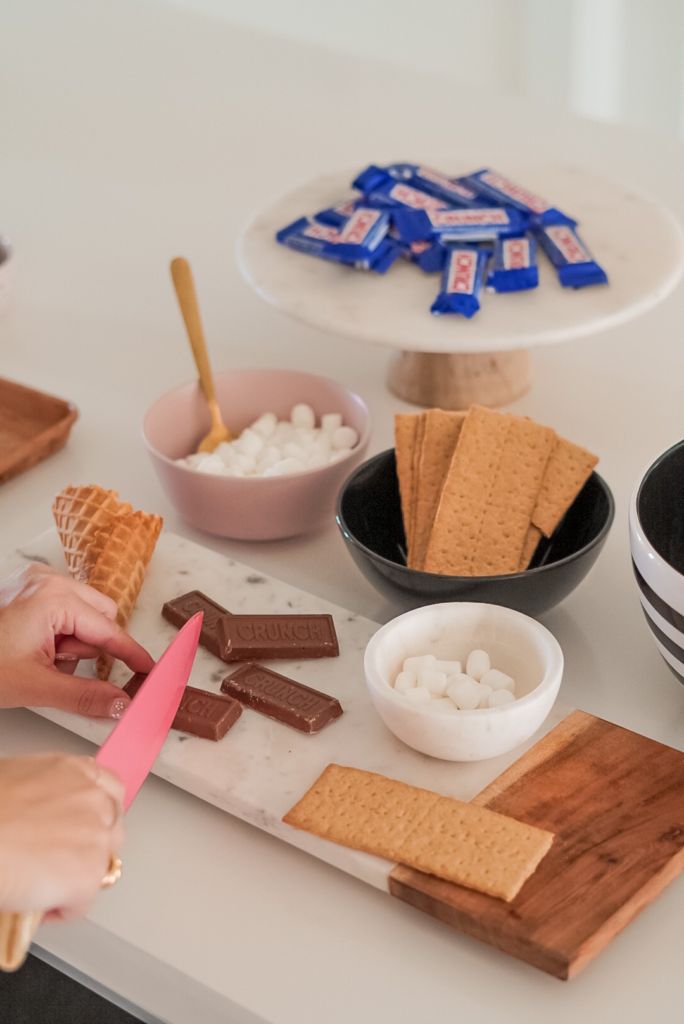 1. Ice cream cones (waffle – so good!)
2. Marshmallows (mini size)
3. Graham crackers
4. Crunch Fun Size bars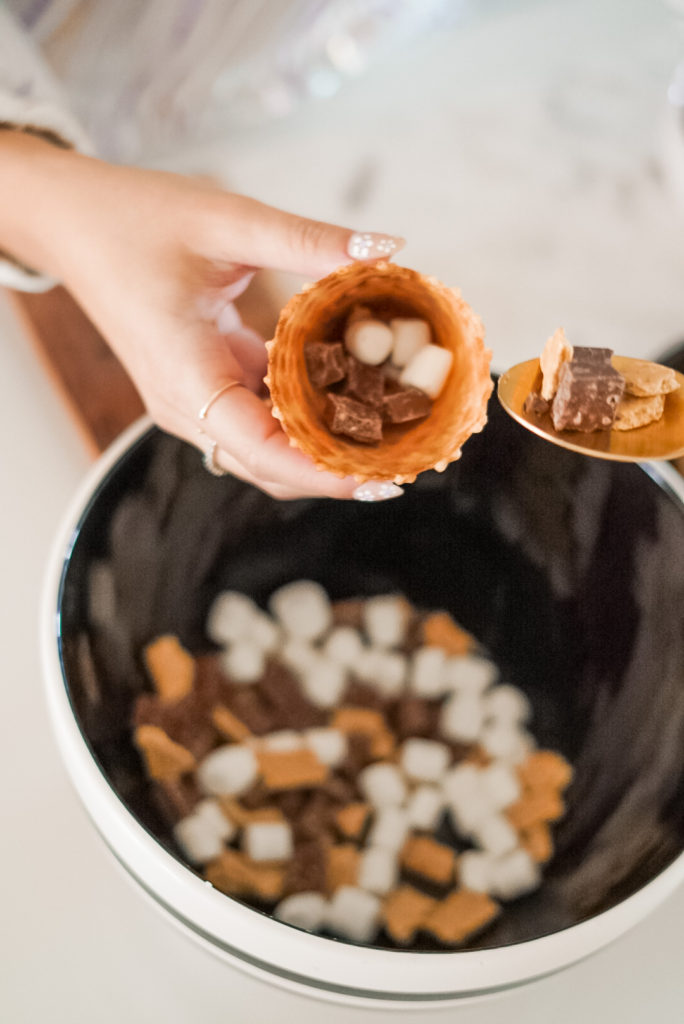 The steps include:
1. Break the graham crackers into little pieces
2. Break Crunch bars into small pieces
3. Mix Crunch bar + graham cracker pieces with marshmallows in a bowl
4. Fill the cones with the filling from #3, top with delicious crunch pieces on top for extra
crunch!
5. Wrap the cones with aluminum foil (to prevent leakage)
6. Put in the oven for 8-10 minutes at 350 degrees Fahrenheit
7. Take out and enjoy!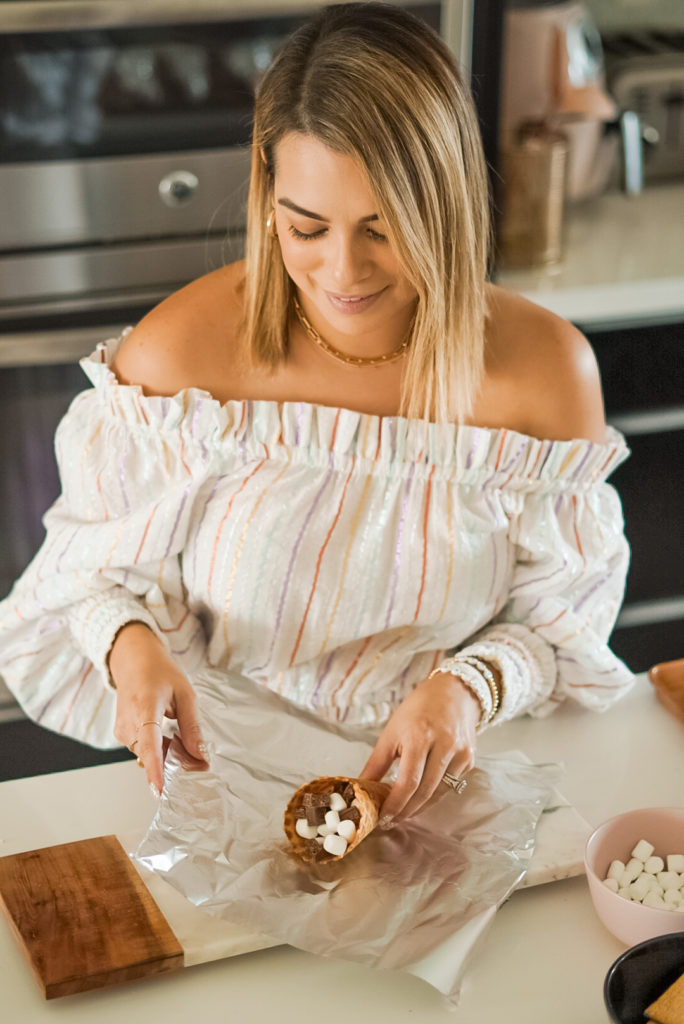 I truly loved making (and eating) this recipe – it's one of those activities that makes a home feel cozy and lively since everyone immediately herds to the kitchen once they're ready. Give them a try and let me know what you think in the comments, I promise you won't be disappointed!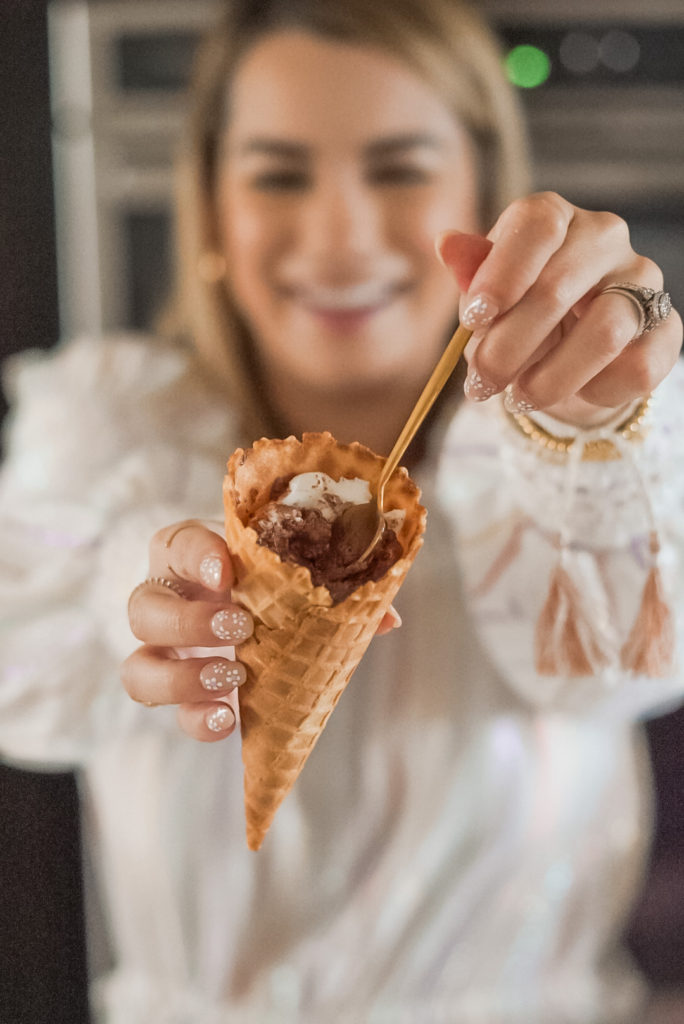 Stay Fabulous and Kind
Love, Lola