This post is sponsored by Hair Food.
Hi loves! Happy belated Valentines Day! I am super psyched to be back today as my birthday celebration is just around the corner and so much is happening (all for the good) with my pregnancy. Baby is already the size of a lemon! During this time I've tried to really focus on self-care and using products that are best for me based on their ingredients + their quality – and I am excited to share my Hair Food hair care combo that has been a total gamechanger.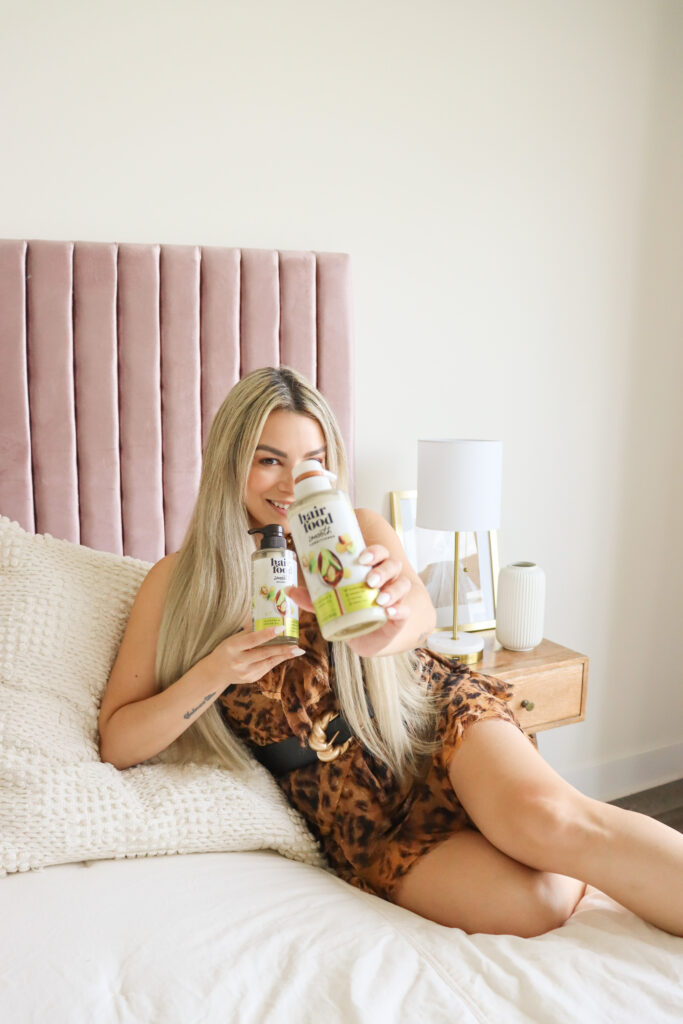 I started using Hair Food over a year ago and their products impressed me from the get-go – they are 100% clear about their ingredients (sulfate, paraben, dye and cruelty free) + believe (just like I do) that what you put on your hair is as important as what you eat. Lately, especially, since I've dyed my hair blonde, I have had a tough time finding products that help maintain my lighter color (as my hair is naturally dark). That is, until I began using Hair Food. A couple weeks back I posted on Instagram sharing the Avocado & Argan Oil Hair Oil, which has helped keep my hair smooth and hydrated, especially this wintry / dry time of year. By working a small amount from mid-length to my ends, it's really made a difference and my hair doesn't feel so brittle if I apply it regularly.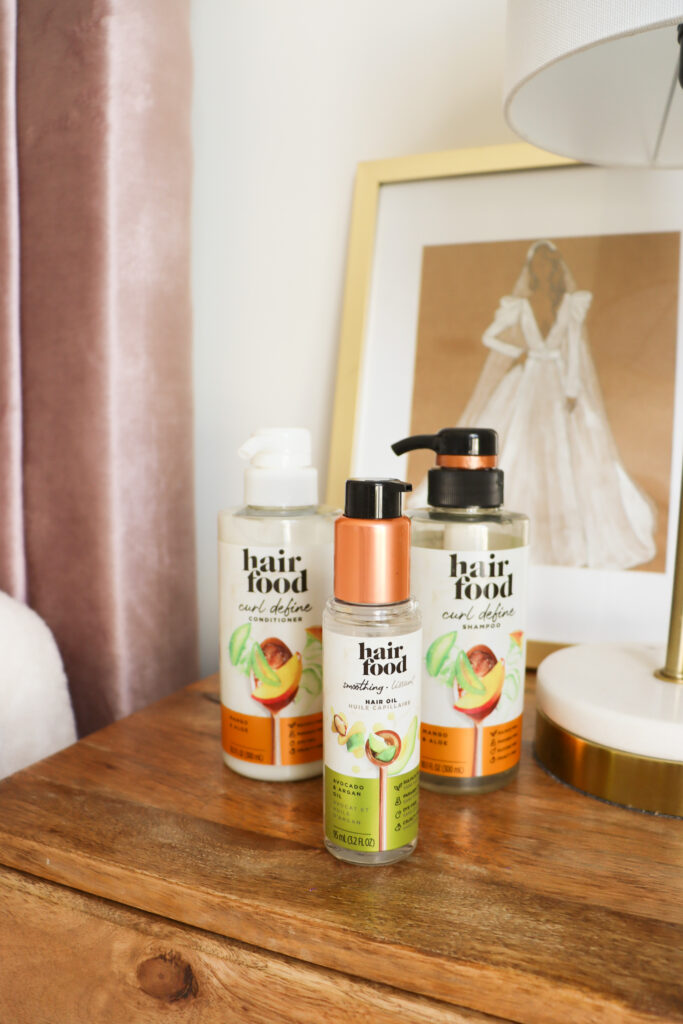 Since the New Year, though, I've been also working in the Hair Food Color Protect White Nectarine & Pear Shampoo & Conditioner into my hair care routine – and I LOVE the result. I have rather sensitive hair and applying these on a daily basis or every other day has really helped me reduce hair breakage + damage from coloring. I get my hair colored once every 3-5 months depending on my schedule, and my hair truly shines different and has a healthier feel after I use them. Not to mention the smell is absolutely outstanding (even my husband tells me!) and the products do not leave any greasy feeling whatsoever. I highly recommend trying them out if you haven't already – and they're incredibly easy to find, even at Target at this link here.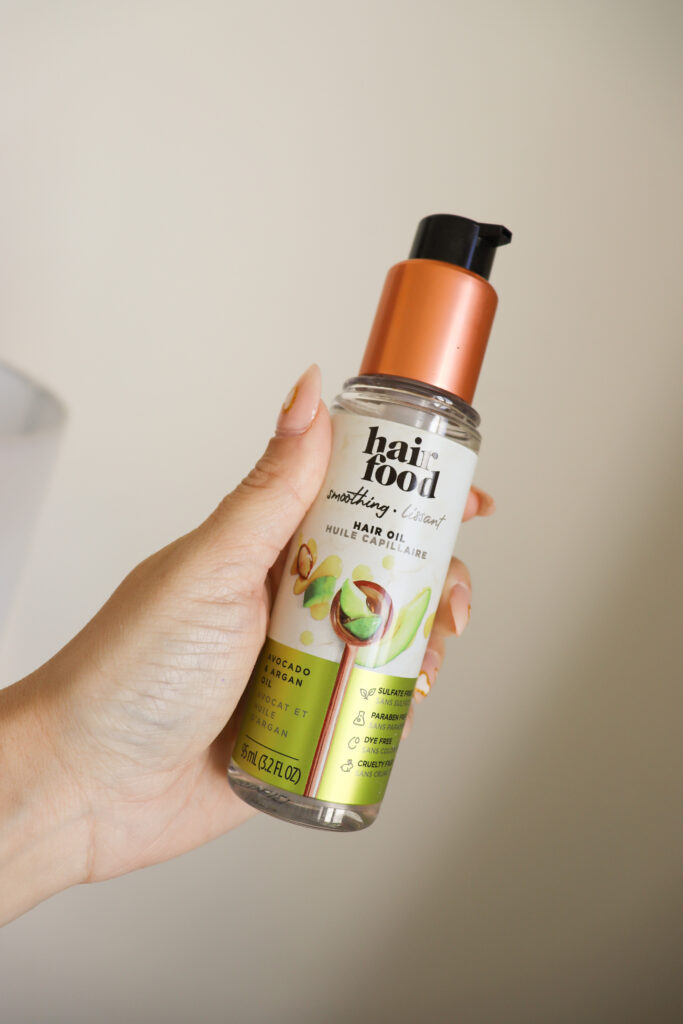 How do you protect your hair? Let me know in the comments – I would love to learn more! For me, it's all about being consistent and relying on products that are forthright about their ingredients + give you the nourishing you need – which is 100% what Hair Food has done for me. I'll be back soon with updates from our upcoming trip – and can't wait to share photos of our next adventure!
Stay Fabulous and Kind
Love, Lola