I'm back today to share my truth and story about one of my favorite topics: hair care! I've always had a tough time "marrying" myself so-to-speak to a particular product or brand because eventually my hair seems to either need a break or change in treatment. About a year ago, though, I began a partnership that would truly become a game changer in my hair care routine with Hair Food. My journey from start to finish I think can be relatable for a lot of women since I have never really found a brand that can adapt and provide everything my hair needs, but with Hair Food I found what I needed and more.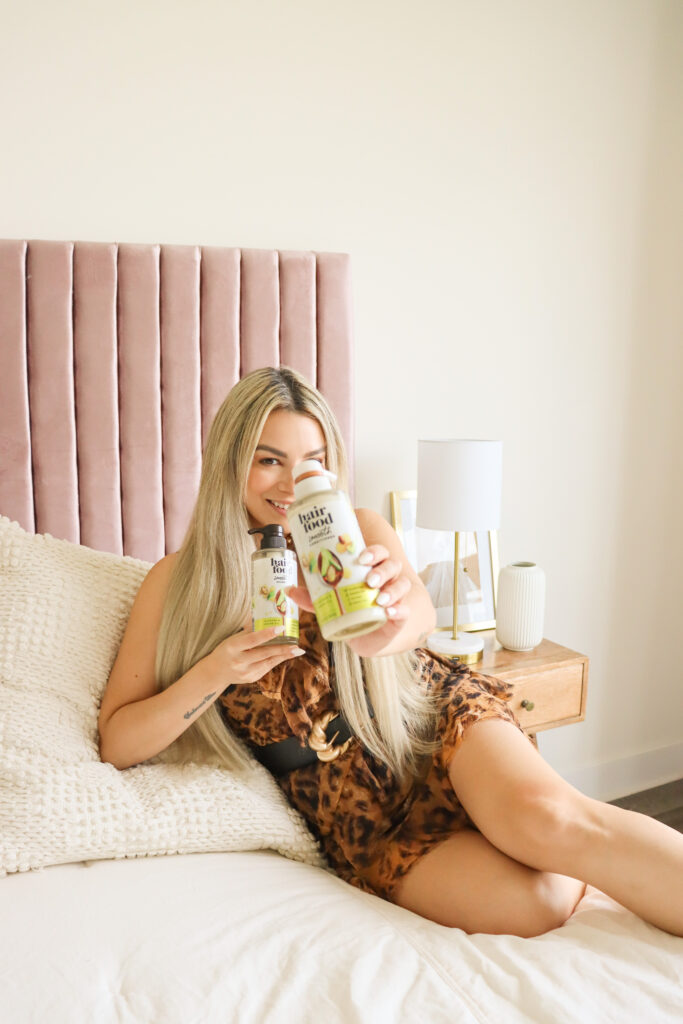 My Experience!
About a year ago I had extensions put on my hair to add volume and length. This inevitably gave me more work to get ready and prep myself for work each day. At the time, my hair was also splitting a lot at the ends as well as dry and brittle to the touch. That said, I simultaneously began using Hair Food – a brand that at the time I had little knowledge of. The first products I tried out were the curl defining smoothie + the detangling milk. As a teenager I had naturally curly hair – but as an adult due to straighteners + exposure to heat, my hair doesn't sit the same if I curl it without the right products. That said, when I applied the curl defining cream and began to use it on a daily basis I could easily see the difference (especially in the Miami heat) with its firm hold + I loved the scent! The detangling milk also was so effective (and the scent is outstanding!) that I even began to use it as a regular part of my daughter's morning hair routine. It seamlessly relaxes and moisturizes hair to help brush and get ready faster.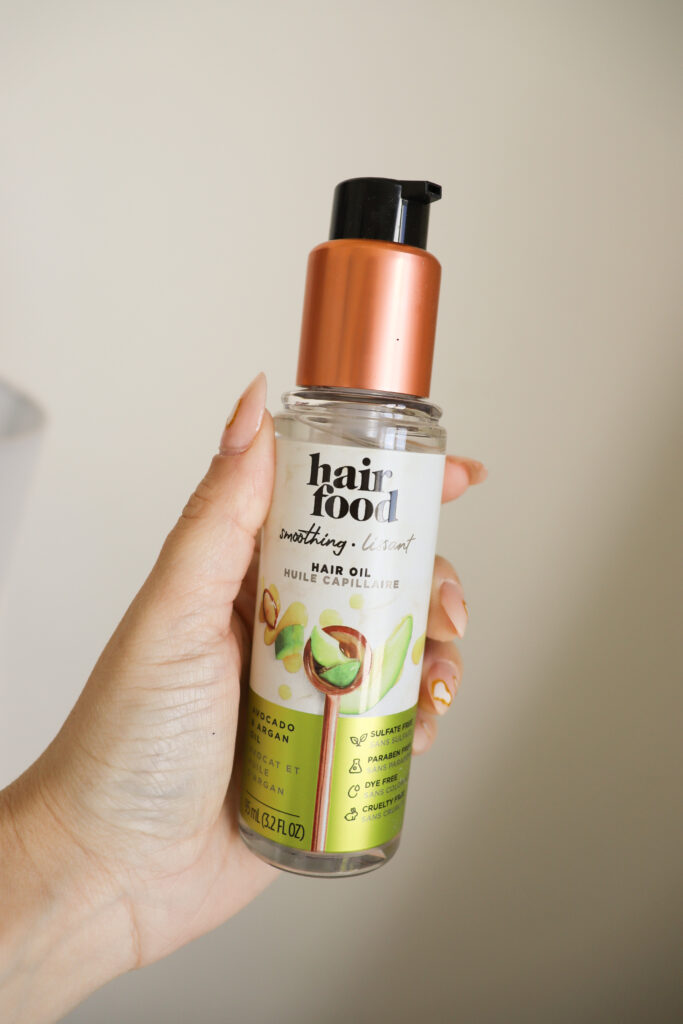 Which Products I Tried
Apart from these post-wash products I also tried multiple shampoo and conditioners, which I loved about Hair Food because they have so many options for any kind of hair + diverse scents that make them easy to love! I started with the Shea Butter & Almond Oil Repair Collection– which I loved the smell , and after a few days could easily see the benefits of how soft and silky my hair became. However, since I like to switch up my hair products every couple of months – I loved the option to easily switch to other scents such as the Avocado & Argan Oil which is also subtle and produces the same, wonderful physical benefits as the others, not to mention they are all sulfate, paraben, and cruelty free.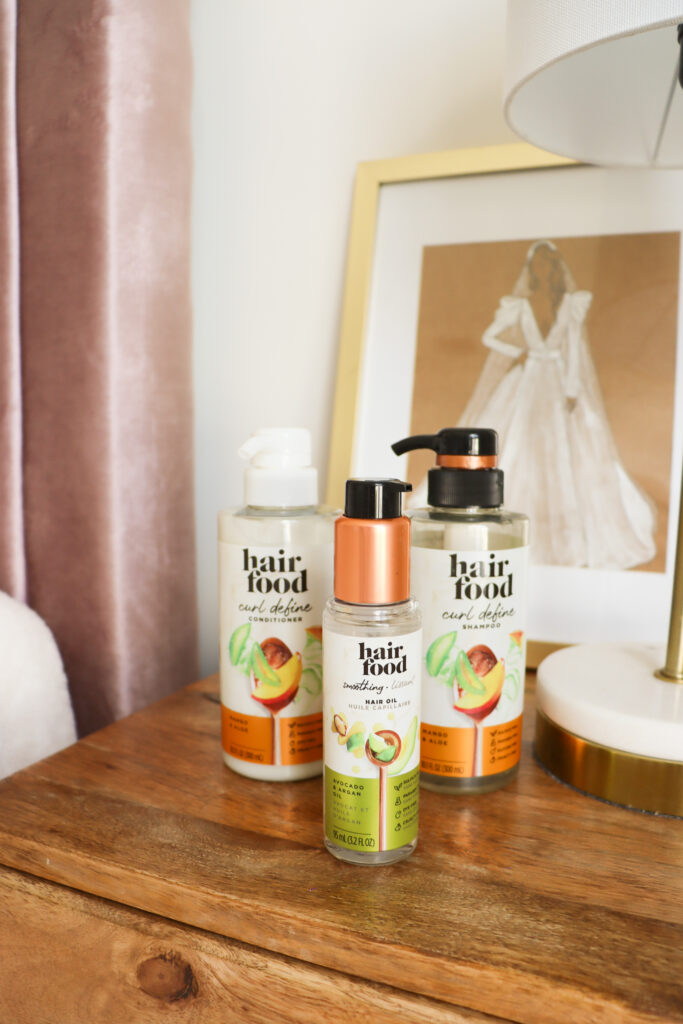 Overall Impression
This way, day by day, and month by month, my hair went from dry and brittle to softer, silkier, and brighter! I even began to incorporate the Hair Food Avocado and Argan Oil Hair Oil after showering 1-2 times a week, as it helps avoid feeling uncomfortable when my scalp dries. The physical benefits I can feel and see from Hair Food are tangible and irrefutable – and the intangible also weighs big in my decision to use their products: I simply trust them given how nourishing they are + the results they've provided. That's why I urge you to make the most of your decisions in your hair care today: don't just choose a hair care brand to choose one; choose a brand that can make a difference – like Hair Food did for me.
Stay Fabulous & Kind
Love, Lola