This post is sponsored by Nordstrom and ShopStyle.
Hi loves! I'm so glad to share some of my favorite cocktails and mocktails for the fall season with you! I haven't stopped to make myself a fun drink in a long time and the autumn season and flavors offer the perfectly unique occasion to do so! I took advantage of all the fun and cute options at Nordstrom and got all I need to prepare my drinks! Please keep in mind that I found some fantastic items in-store, but in the links below I share similar products for you to make the most out of!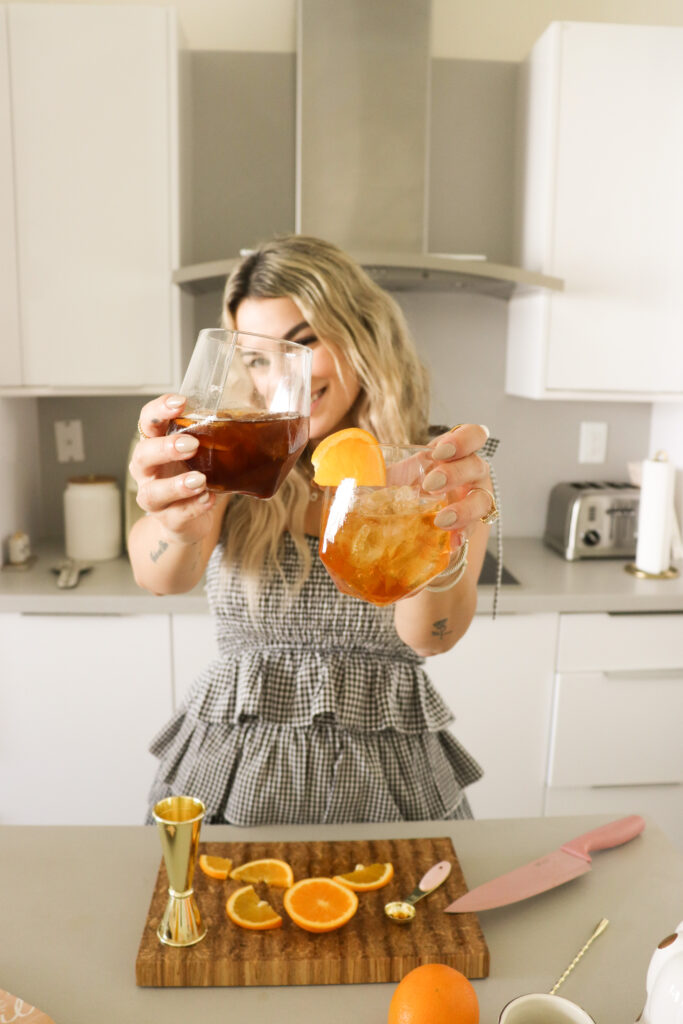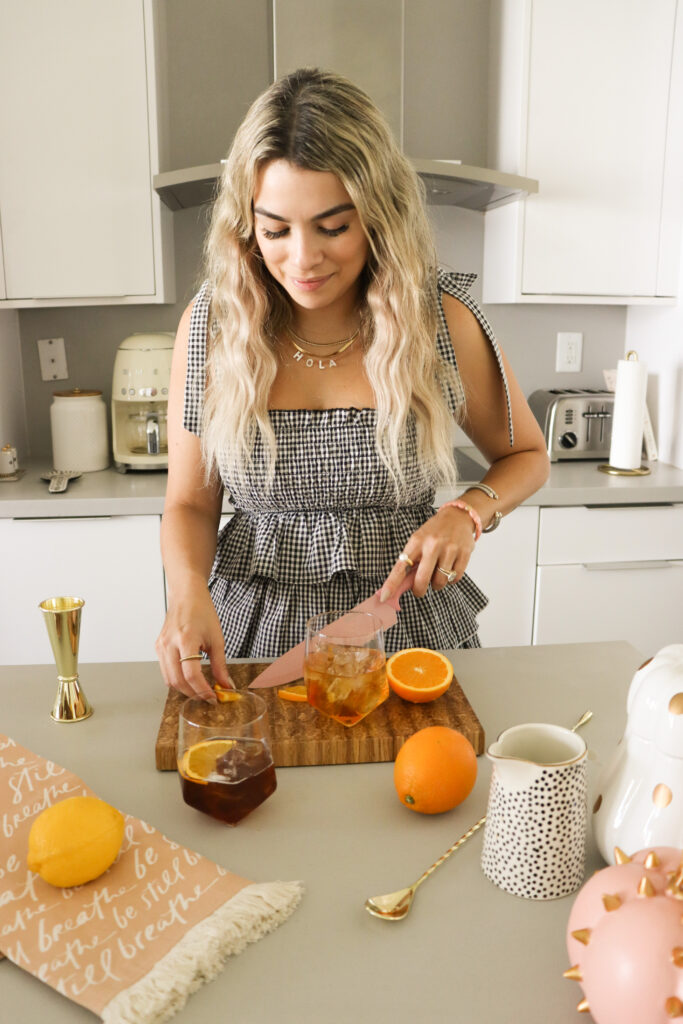 First, I set up my station with all of my garnishes and my cutting board from Nordstrom, which has fantastic quality, and doesn't scratch or tarnish after multiple uses! I started off by getting these light and sleek tumblers, which are perfect for most rocks cocktails – which are what I prepared for today's post! I started off by preparing a Vantage Point – a lovely and refreshing mocktail for the fall season, and is not hard to make! All you need are:
2 oz bitters
2 oz coffee
0.5 oz agave syrup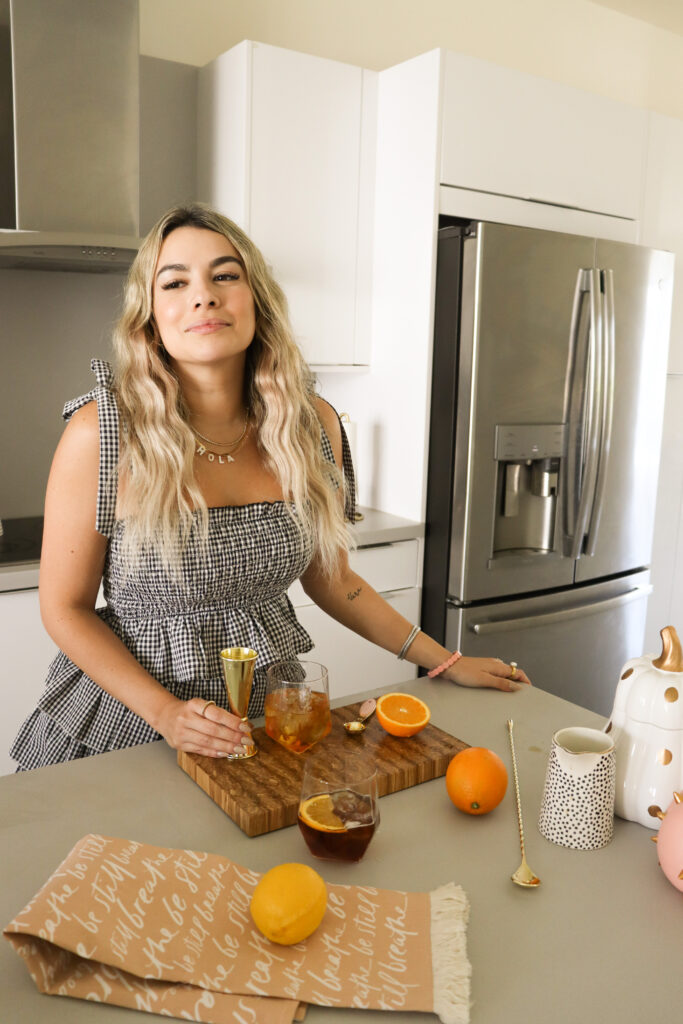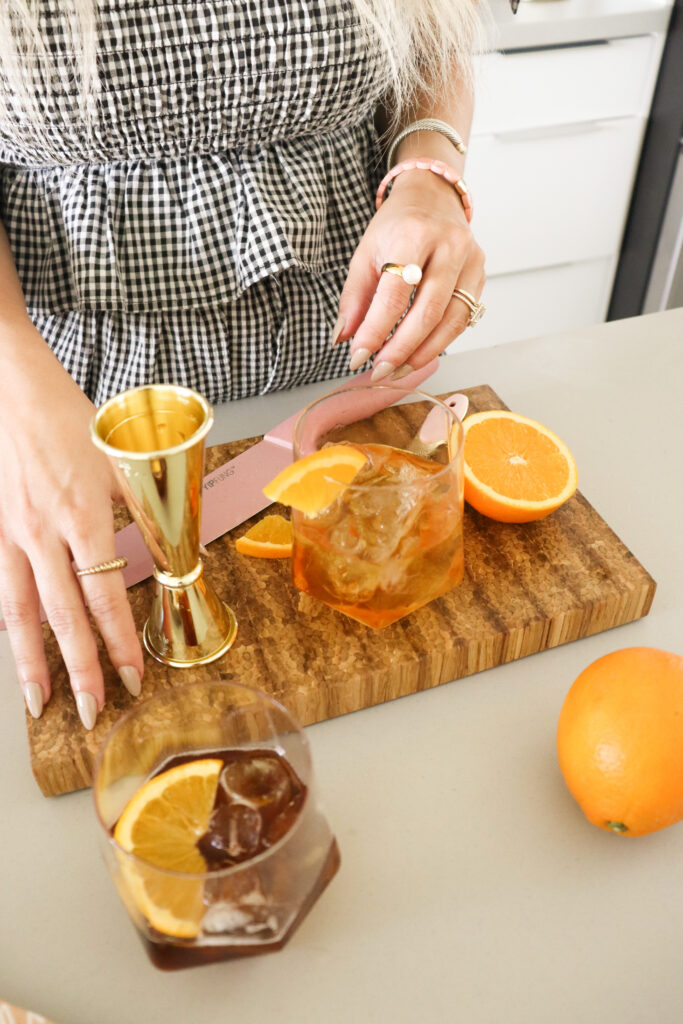 Then, once you have added everything to your shaker, you add ice and shake for 15 seconds! The result is extremely refreshing. You can use this cocktail spoon also, which adds a dash of elegance to your party or get-together if you are entertaining and making drinks for friends and family!
My second drink is a true cocktail, and is delicious, too! It's one of Mr. P's all-time favorites: the Old Fashioned! However, to match the season, I added an extra ingredient, and made a Maple Old Fashioned! The ingredients and instructions to make it include:
2 oz whiskey or bourbon
1 tsp pure maple syrup
Dash of bitters
Orange peel (for garnish)
After adding all of the ingredients, also add in some ice and use your stirring spoon for the final touch. Then, add your garnish and you're ready for cheers!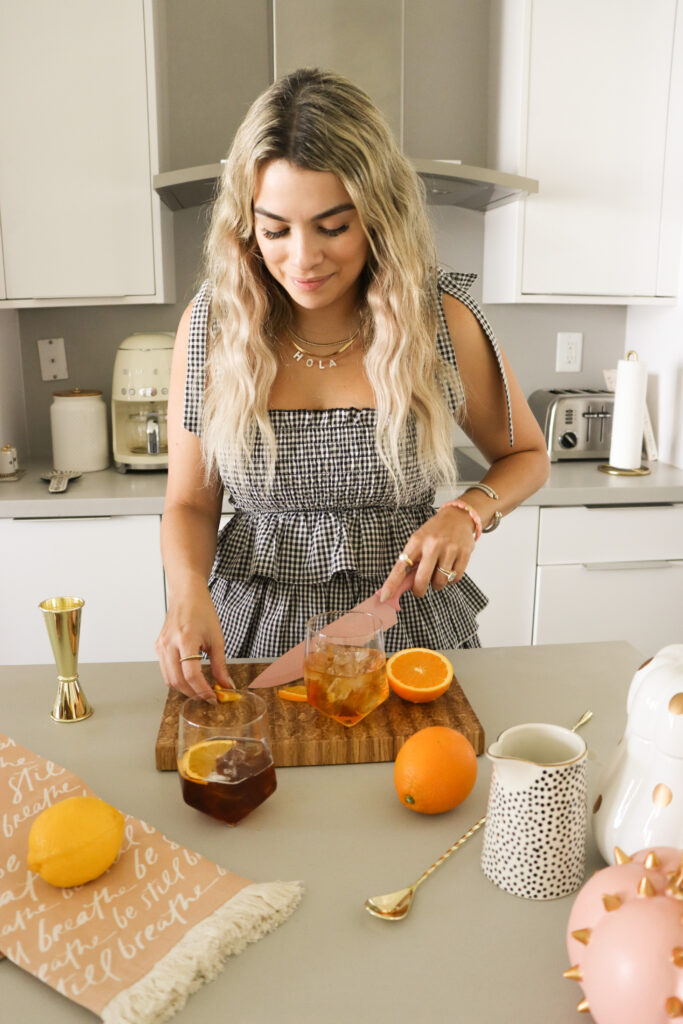 What is your favorite drink to make? I used to never prepare anything fancy for guests – but honestly it's one of the details that makes a home more homey and the season more enjoyable, no matter what time of year it is! Nordstrom is always my go-to for details related to entertaining guests, and even my clothes as you might've seen in some of my recent posts. They make it easy to find everything I need – and with the Nordy Club you can also get ALL the best benefits, including: earn points and get monetary rewards, get free basic alterations, buy online pick up in store, and much, much more!
Stay Fabulous and Kind
Love, Lola