This post is sponsored by tarte cosmetics and ShopStyle.
Hi loves! Now that fall is back and Vera is in school, it reminds me that mom life is almost always a busy life! That's why when I get ready, I have to have products I can depend on + that are high quality to give me the comfort I need to start the day right! That's why I truly love tarte cosmetics! One of my most important products has always been my concealer. I believe having a high-quality concealer is key to looking great – and if I had to choose one make-up product to take with me anywhere, that is definitely what I would carry with me. I didn't have that realization until after I was a mom, and the bags under my eyes became simply outrageous! So,I'm going to share a few products that I've loved from tartecosmetics and my experience so you can give them a try!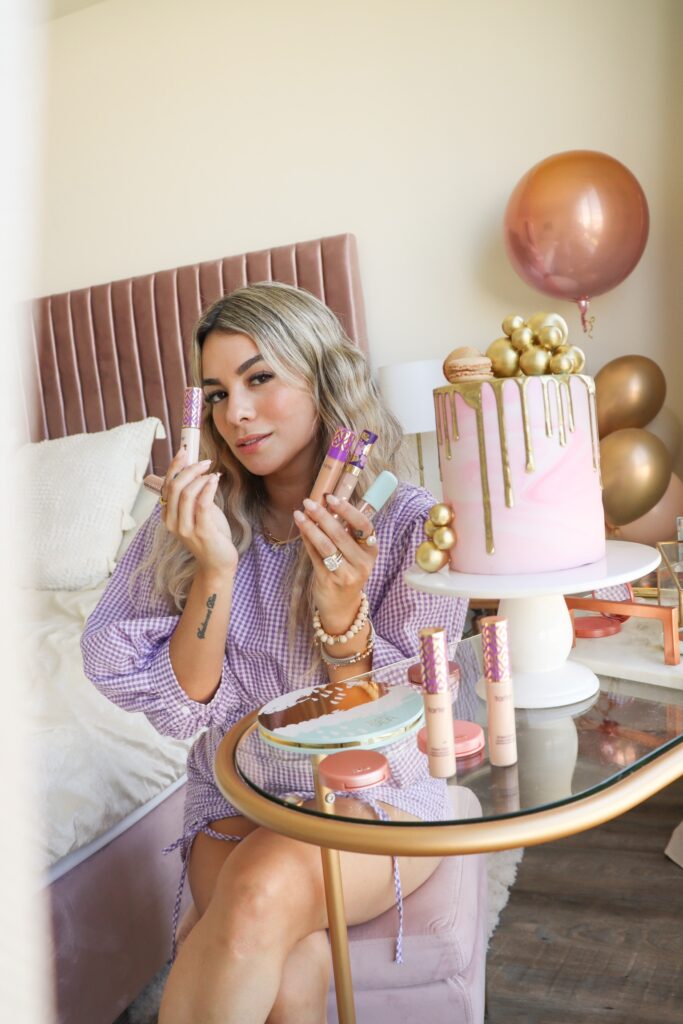 For starters, I've been using the shape tape glow wand for 6 years now! It immediately brings a fresh, youthful glow that lasts all day, and picks me up after long nights (at least that's how I remember using it when Vera was tiny!). I also don't like to apply too much so it doesn't look unnatural, but this product is so soft that it naturally brightens, giving me the coverage I need however I apply. I've also used it with a shape tape concealer, another great option, for an instant eye lift. The shape tape concealer is outstanding, too, because it doesn't cake or settle, always looking freshly applied and maintaining throughout the day.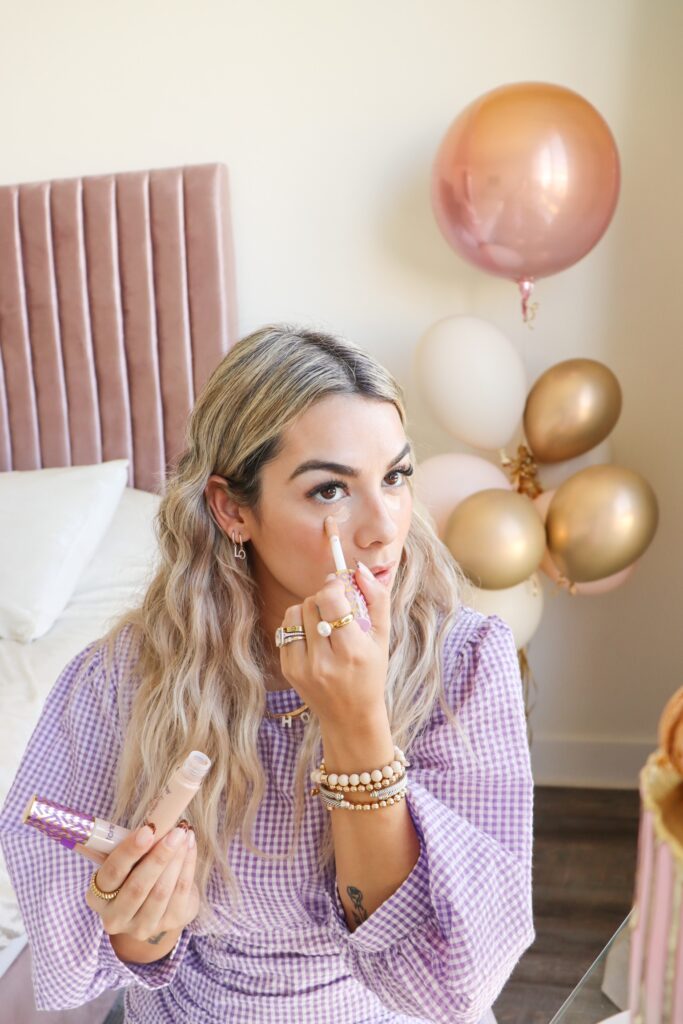 I also fell in love, without exaggeration, with the tarte hydrocealer! It's perfect for any blemishes, redness or spots, and it flexes with your every movement and expression. It contains 40% water, and provides a lightweight, no-makeup look, of which I am a huge fan! It's also vegan, waterproof, and sweatproof – a huge plus when it comes to living in humid areas like Miami!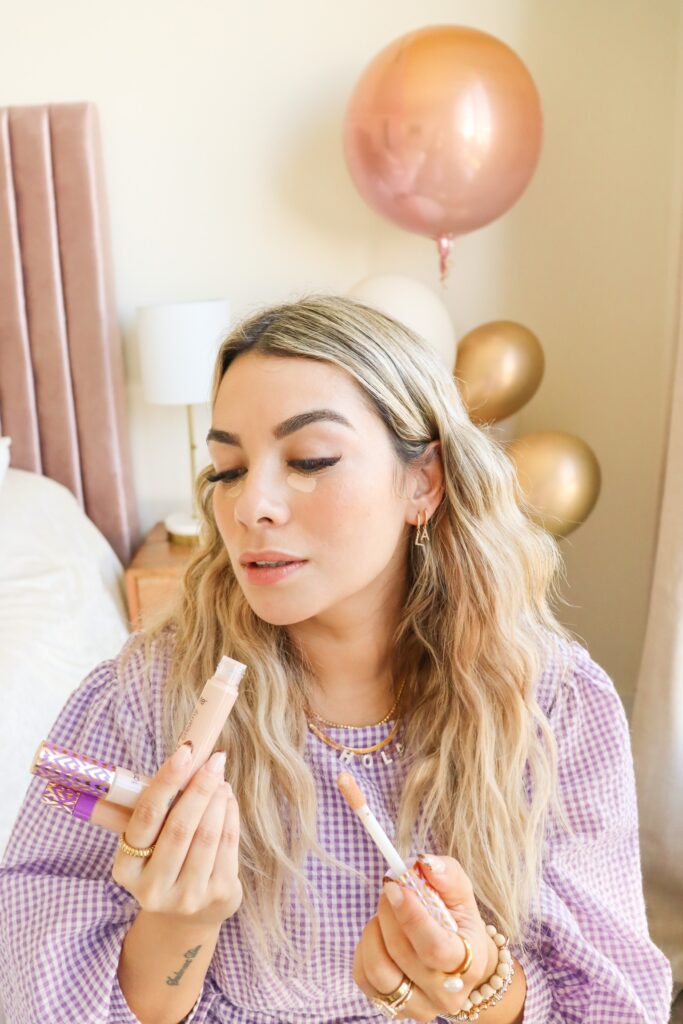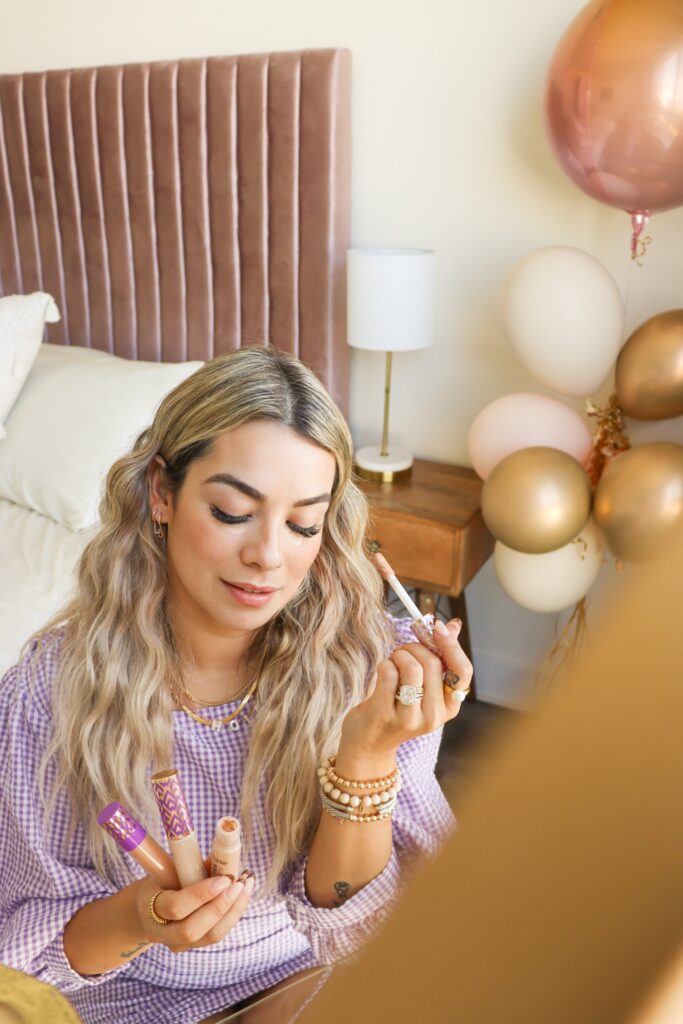 Also, have you ever tried the Shape Tape Ultra Creamy Concealer?It is actually made with eye cream and gives you 24-hour hydration! I love products like this, because they serve a dual purpose and I can use all the hydration I can get to prevent creases and wrinkles! On top of that, the cushion tape technology helps smooth and reduce fine lines, wrinkles, and spots. Lastly, but certainly not least, is this creaseless concealer! It feels like an eye cream but gives you ALL the coverage you need to cover any spots and make your skin look like one, even, smooth tone. It's made with maracuja, which helps you have firmer, brighter, and more hydrated skin! Like all tarte products, it's made without parabens, mineral oil, and phthalates. They have a quality you can truly count on!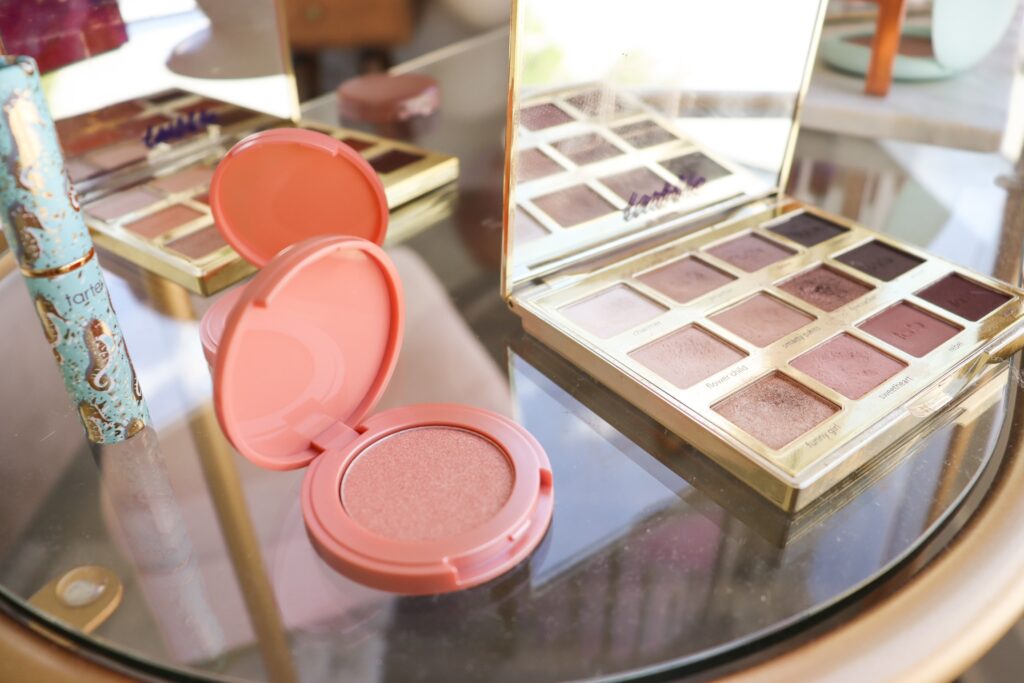 If you haven't tried these, I can promise you'll love all of them! To get the discount for birthday week, simply use BDAY at checkout!! Let me know in the comments which one is your favorite! Remember that it's birthday week for tarte, so there is much to celebrate – check out their product selections and all their offers here!
Stay Fabulous and Kind
Love, Lola