This post is sponsored by Dyson and ShopStyle.
This time of year I am always waiting for the weather to cool – although in Miami I have to wait a bit more since  the heat doesn't start to die down until November. During my morning routine, I can 100% feel the difference in summer, especially when it comes to getting my hair ready. Recently I began using the Dyson Corrale Straightener, though, which has truly been a game changer for my routine + the actual impact it has on my hair. I want to talk to you a bit about my experience since I've been ironing my hair since I was 16 and I've burned through several brands and styles – but this straightener has absolutely no parallel.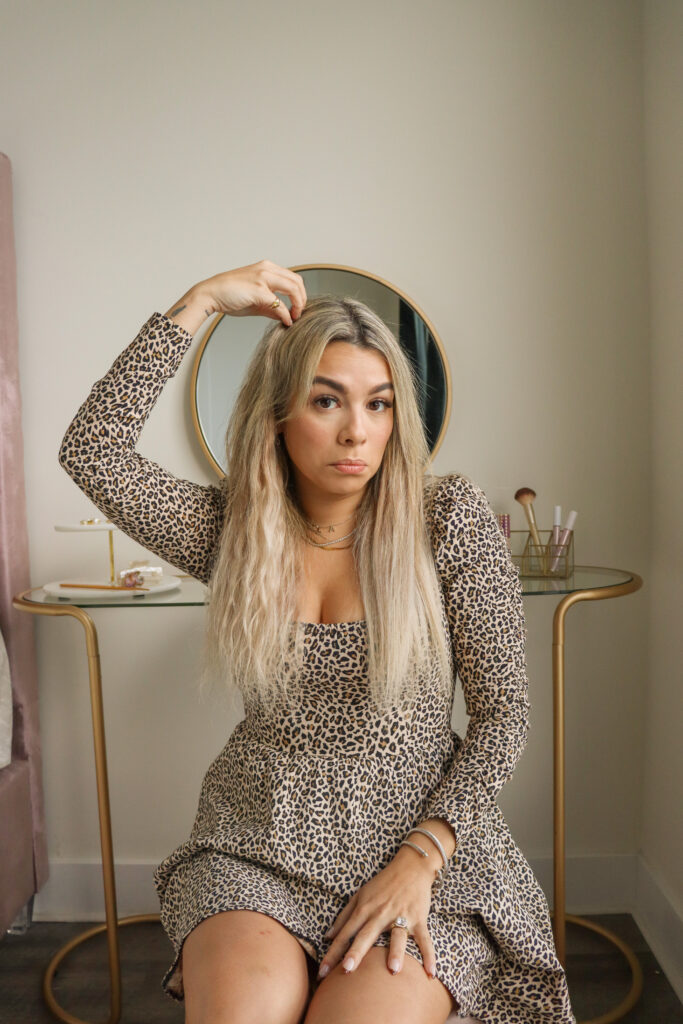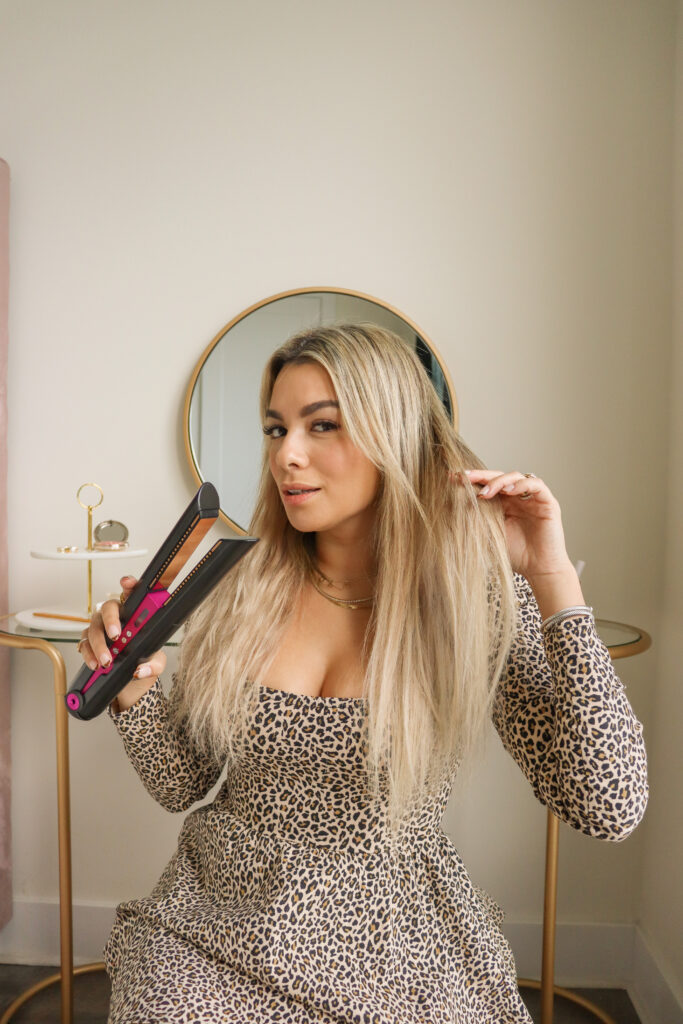 Just a quick question before I dive in, though – have you tried Dyson products? Their products always amaze me because they're built with the latest, most advanced technology but also always meet the customer's most basic needs. In this case, a straightener should do just what it says: straighten hair – but how often have you bought a straightener and it doesn't come through? Perhaps the power is too low, not getting the desired result. Or, maybe it works but takes a long time to heat up – or you have to use the strongest heat setting and do multiple passes to see the result you want. Not with the Dyson Corrale.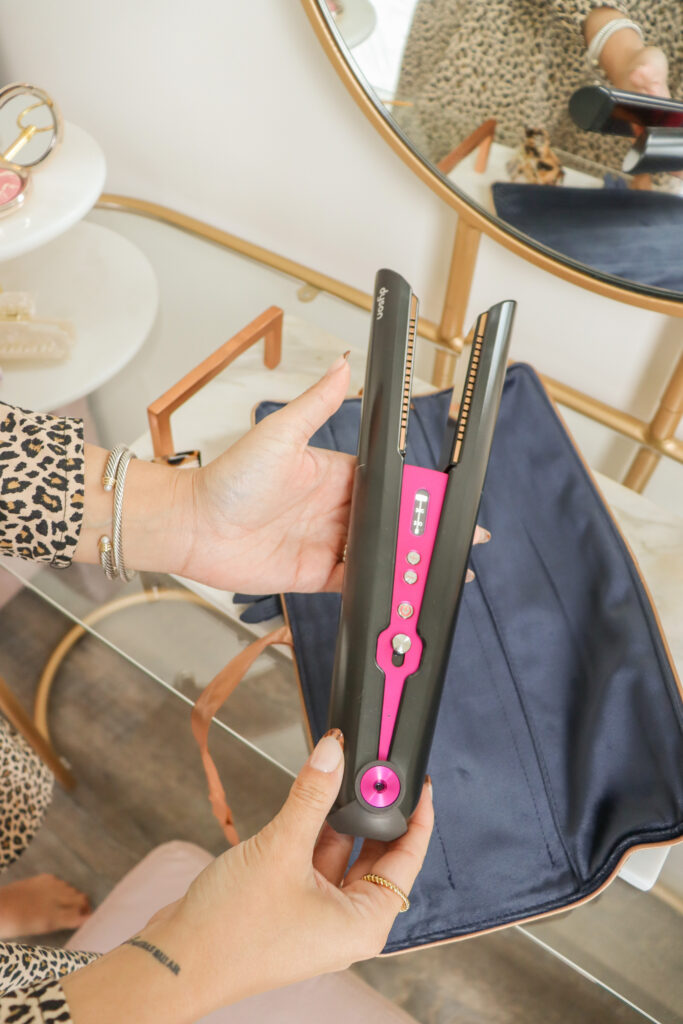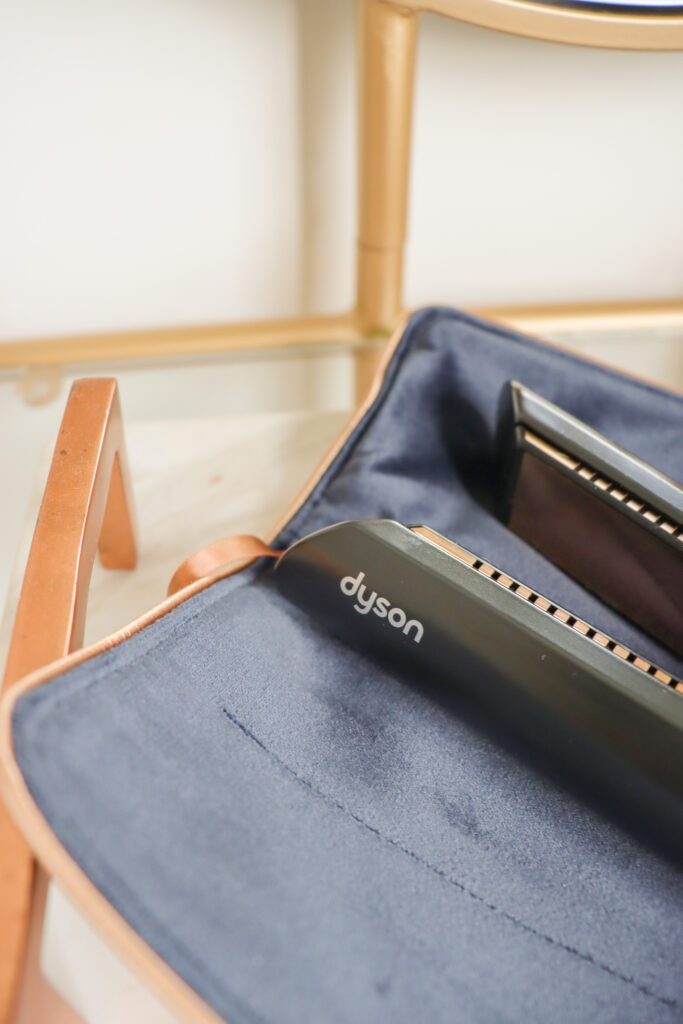 For starters, the Dyson Corrale is cord-free and you can take it literally anywhere you need while you're getting ready. During my morning routine, I often go back and forth to the bathroom as I'll have some product stashed away there, and now I can continue to iron as I move, or take it with me if I need to walk to another part of the house as we rush to get ready in the morning, for example. The flat-based charger connects to the wall and you can simply set your straightener to charge when you're done – which makes it SO much easier to stay organized. Also, the flexing plates help shape and gather your hair so you can better control your hair with less heat, creating less damage + helping you get ready faster.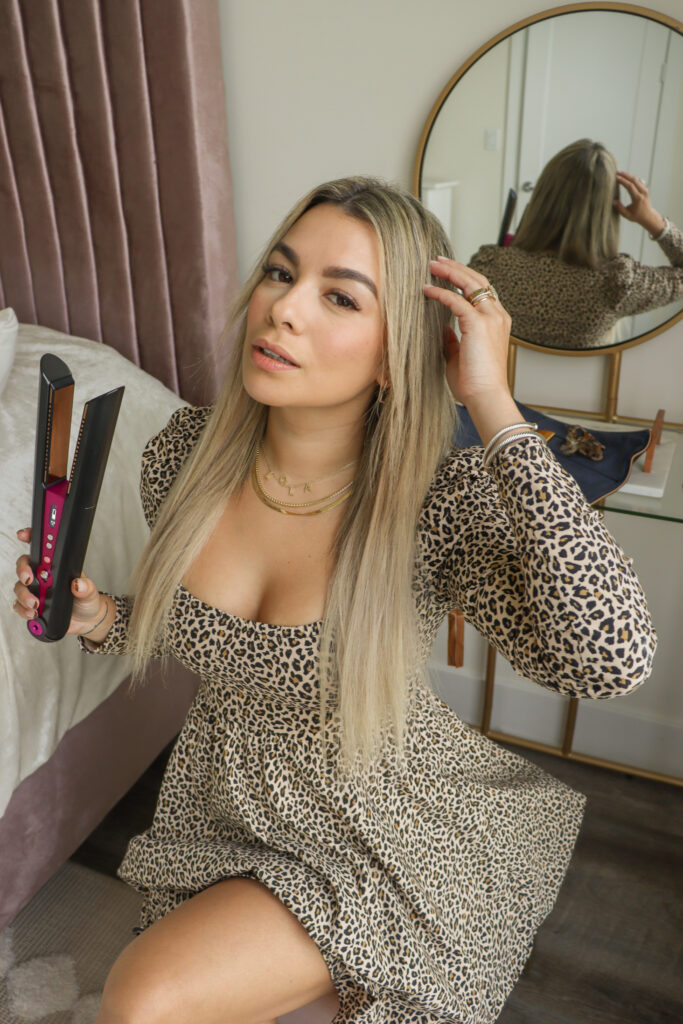 For easy reference, I make sure that every time I use my straightener I completely dry & detangle my hair, and then section as I iron for the best results! Another feature I love about this straightener is I can relax my hand because the flexing shapes allow me to gather my hair in one slow pass (vs. several passes) and it does all the work for me! Also, my final recommendation would be to start at the medium temperature (365 degrees Fahrenheit) and then adjust up or down according to your hair's needs!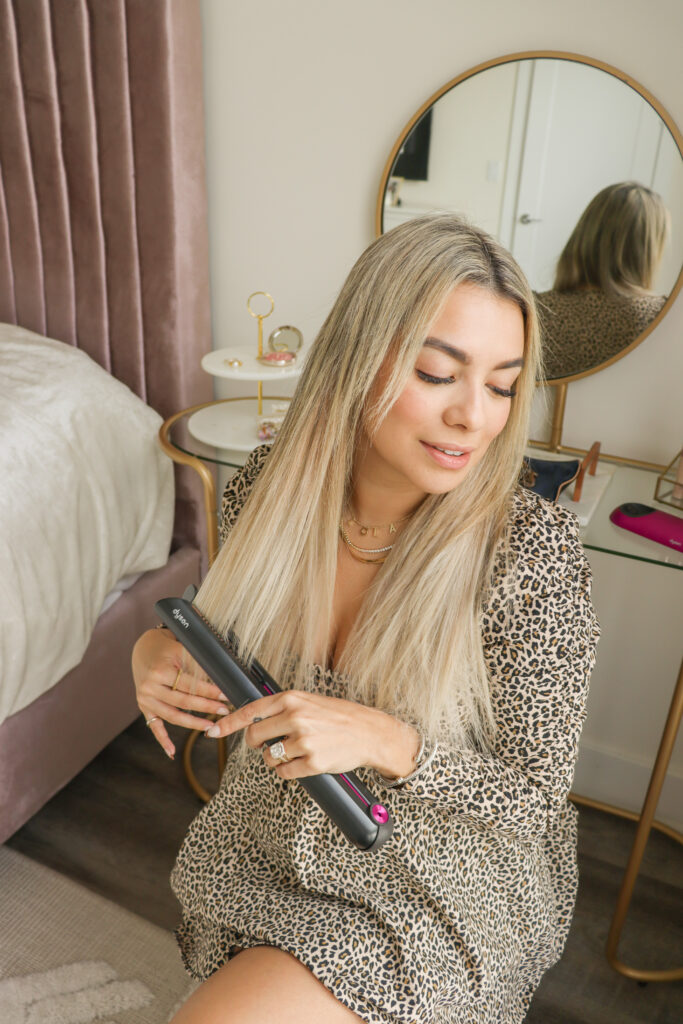 Lastly, 'm leaving some of my photos here of before and after so you can see – and on my IG page I left a video showing the process! If I'm honest, I ironed my hair in less than 5 minutes and that is a huge step forward. Do you take a long time to get ready? Or maybe you experience hair damage from an over-hot hair iron? This is the solution – and it provides more value than I can describe. These are the types of products that make a true difference in your appearance + give you the invaluable: time back in your day. What more could I ask for? Let me know what you think in the comments!
Stay Fabulous and Kind
Love, Lola