Hola loves!! Very psyched to be back on the blog today with the latest and greatest, NEW JOHNSON'S For Kids hair collection that both Vera and I are loving! Have you seen a change in your little one's hair from ages 1-3? For Vera, she's always had very little hair but the last 6 months it's grown SO much that I really am glad to have the chance to review and share these products with you!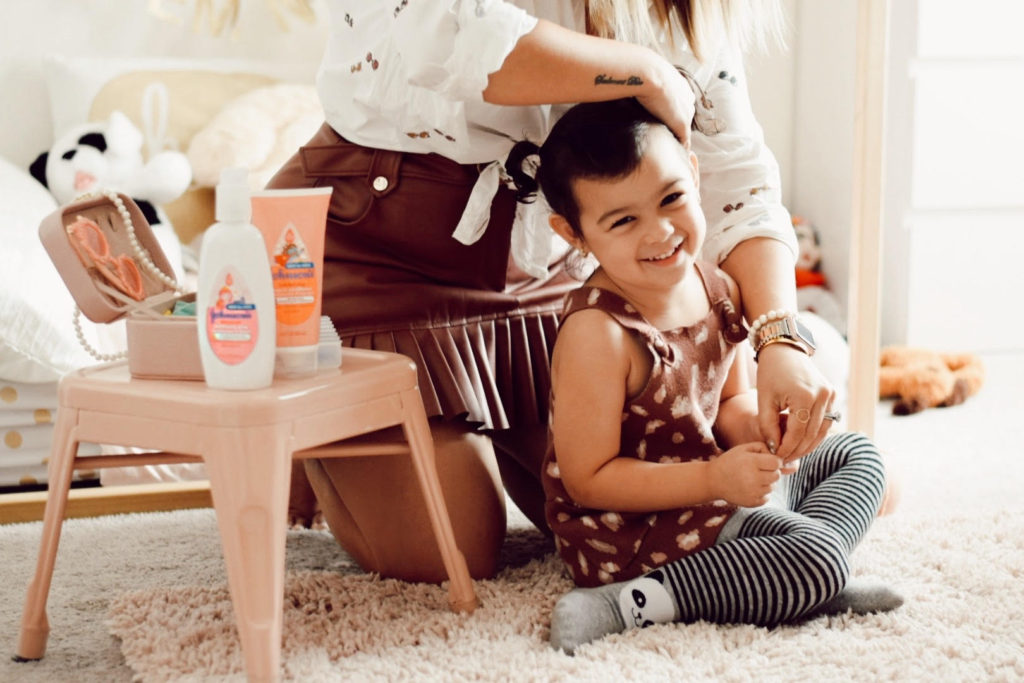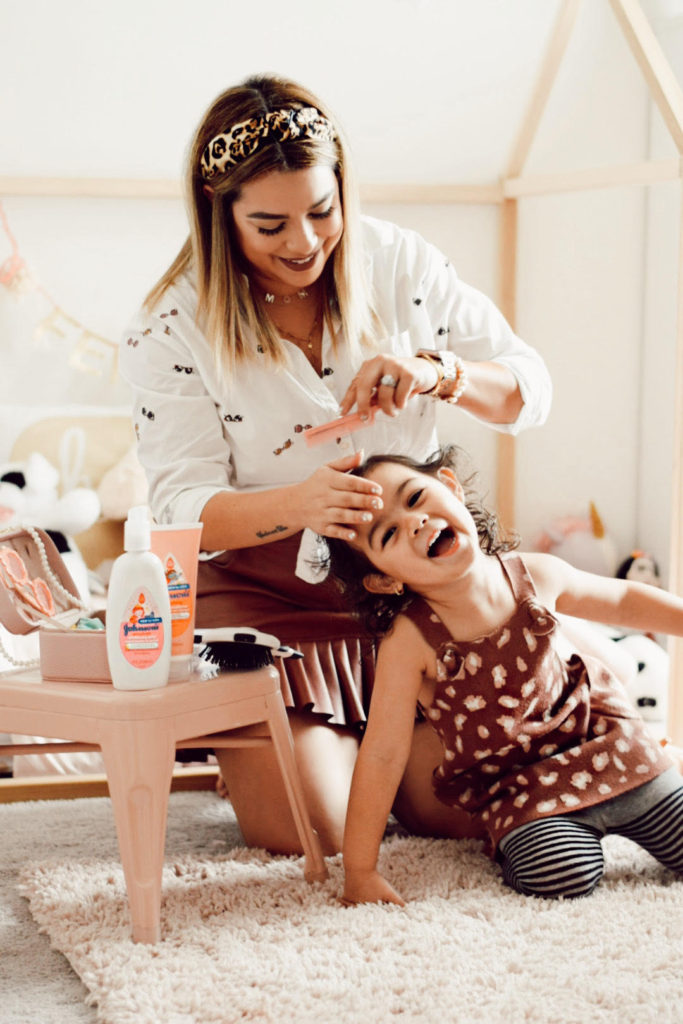 The number one priority on my list for any product (beyond actual quality) is variety – no two kids are alike – and ingredients have to respect that, which is one reason I LOVE Johnson's and I've used them since day 1 with Vera. With this latest collection Johnson's is sure to take care of any and all hair types your little one(s) might have: 1) they have an ultra-hydrating option for dry, weak and delicate hair, 2) a shiny and soft product for dull and fine hair, 3) and a Shea butter-based option for curly, untamed hair. Vera is a mix of options 2 & 3, and what I really enjoyed was using the Curl Defining Shampoo + Shiny & Soft Conditioning Spray (Tear Free) to get her ready. The spray is EVERYTHING – it helps maintain her hair and easily style and brush her hair for school (not to mention it smells like heaven, per the usual for Johnson's products). It's packed with Argan oil + silk proteins to give a shiny boost, and it works wonders! If your little one is anything like Vera, in the sense that she can't sit still for more than 2 minutes, then the sprays will really help when you need to get out the door quickly + leaves them smelling so good all day long.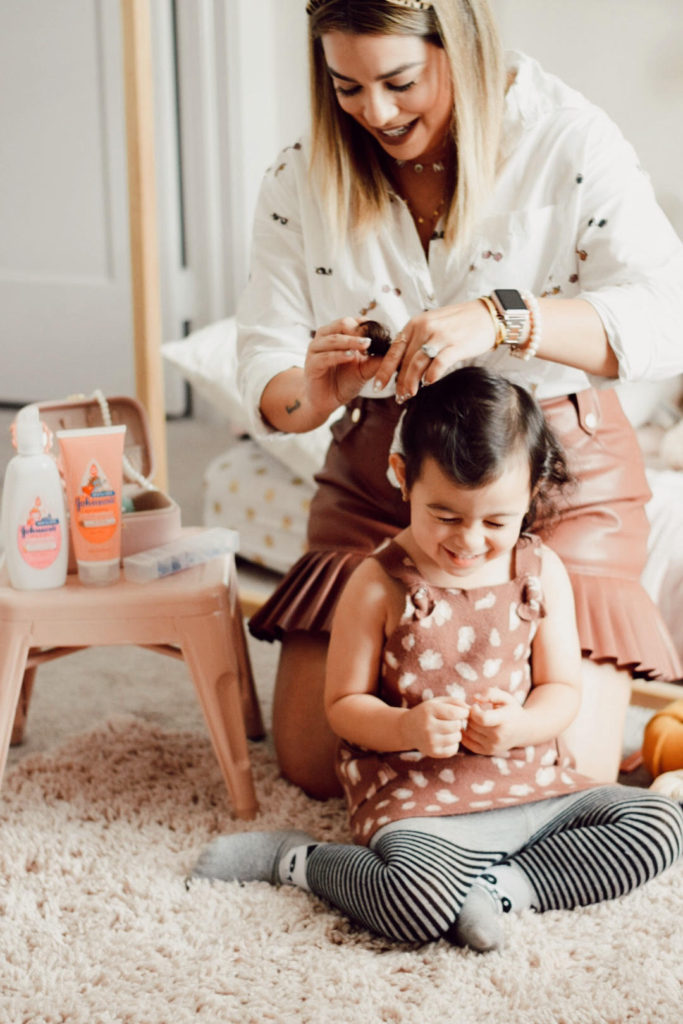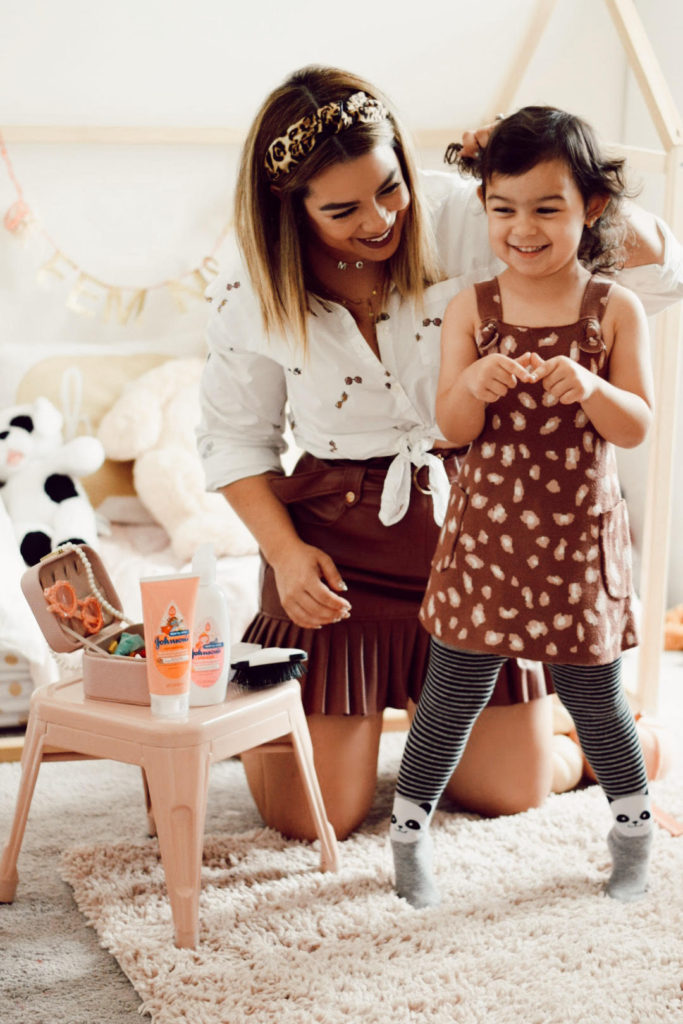 Overall the products are in line with others I've used by Johnson's – they're constantly going above and beyond, thinking about what works for parents and how they can make experiences better for both parents and children. With Vera I've always loved that she knows which products are her favorite, and with the Shiny & Soft Conditioning Spray she enjoys getting ready even more because it's a fun bottle even for her to try to style herself (or me if she is feeling playful enough). These are the kinds of moments I just love and already know I'll dwell on when she's older. Please someone tell me – is there a way to stop time??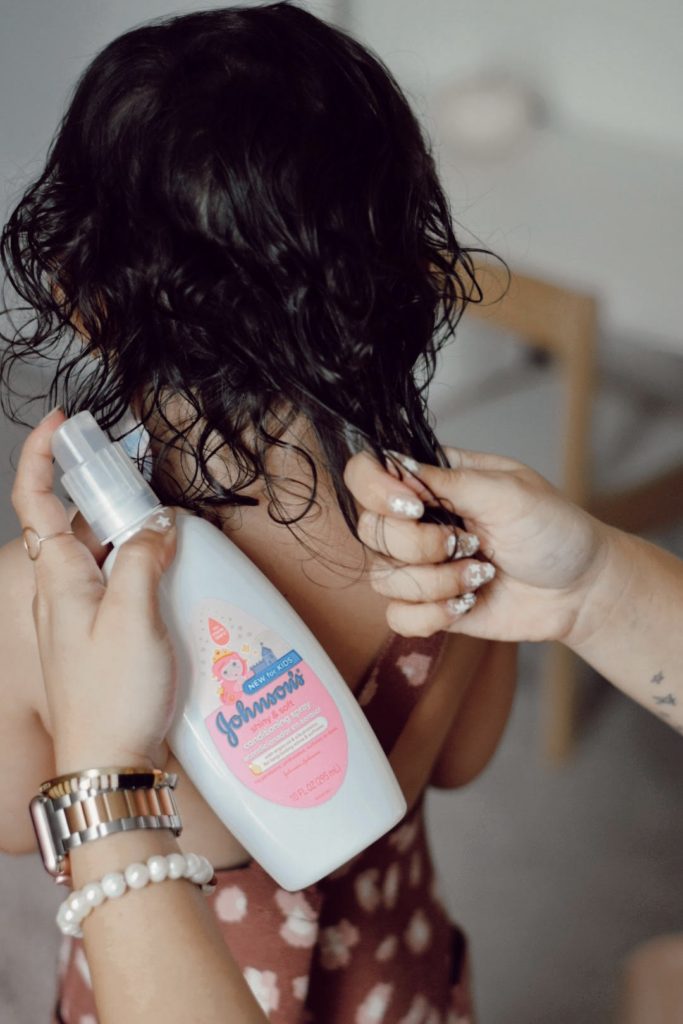 What kind of hair does your little one have?? Give the one you need a try – I promise you'll love the result!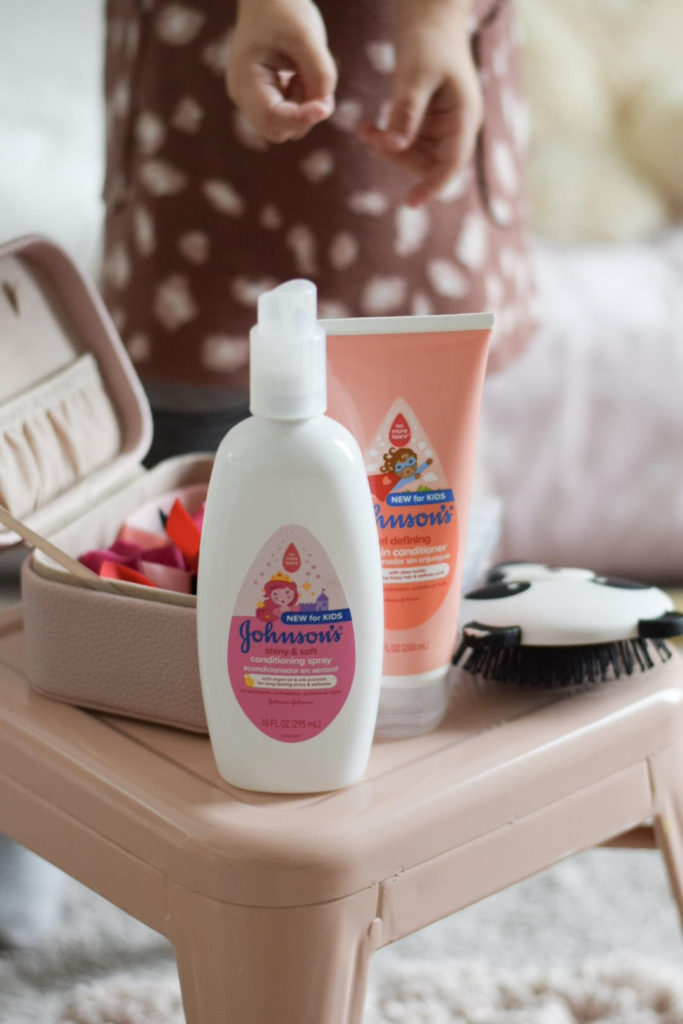 Stay Fabulous and Kind
Love, Lola