cd819560a6cc6af2b5643d3b5a7d6ecda51fdbe1fdbce2a261

How to Make Your Skin Brighter in 24 Hours – Retinol24 by Olay
This post is sponsored by Olay.
Hola loves! I'm back today to share my experience with Retinol24, the latest retinol products launched by Olay to help give you brighter, smoother skin, in as little as 24 hours! Your face is your passport photo to the outside world – don't you think? We are constantly being addressed, analyzed, identified, and remembered by what our face holds and shows. That's why what we include in our skincare routine matters so much, and the decisions we make are so crucial!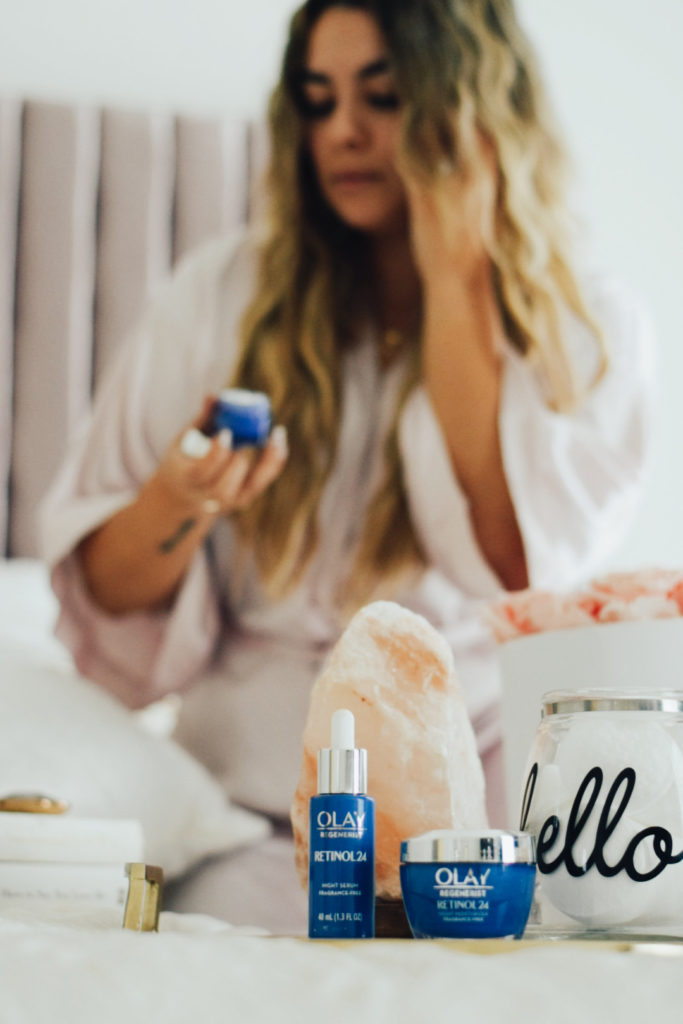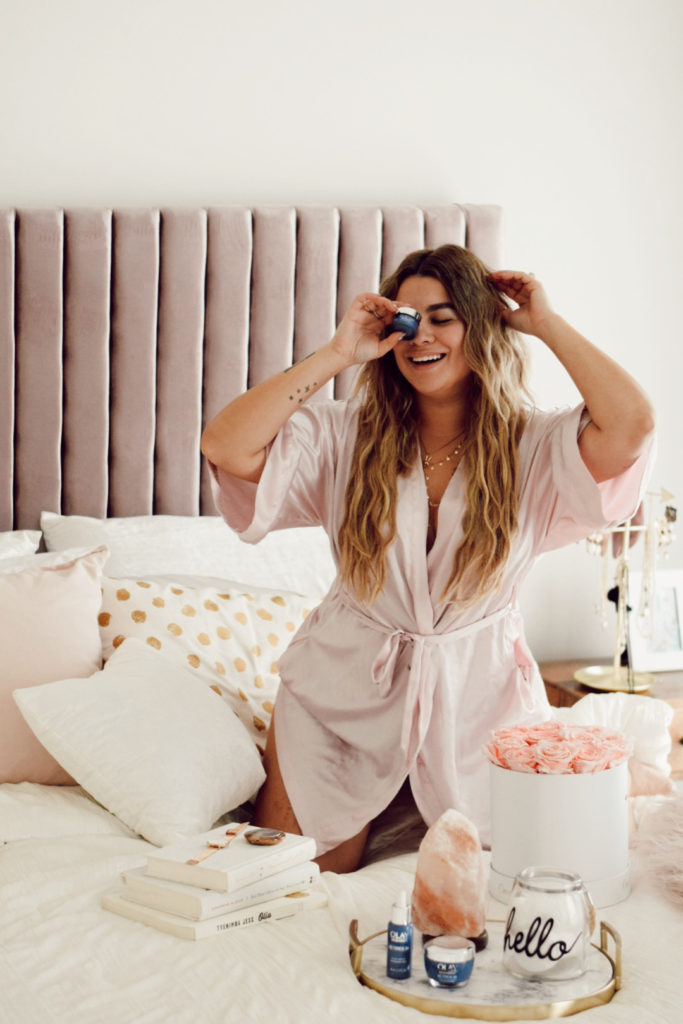 What I loved about this product, even before applying it, was its practical goal to 1) improve the actual quality of my skin long-term (but show it in the short-term) and 2) the ability to include one of the products in any part of my routine (from replacing a daily moisturizer to applying after cleansing just before bed). By Day 2 my skin undoubtedly had brighter complexion, and what I noticed after using it for the past few weeks was that it completely reduced the appearance of fine lines and wrinkles – which has been in issue obviously around my eyes as I've had less sleep since Vera was born.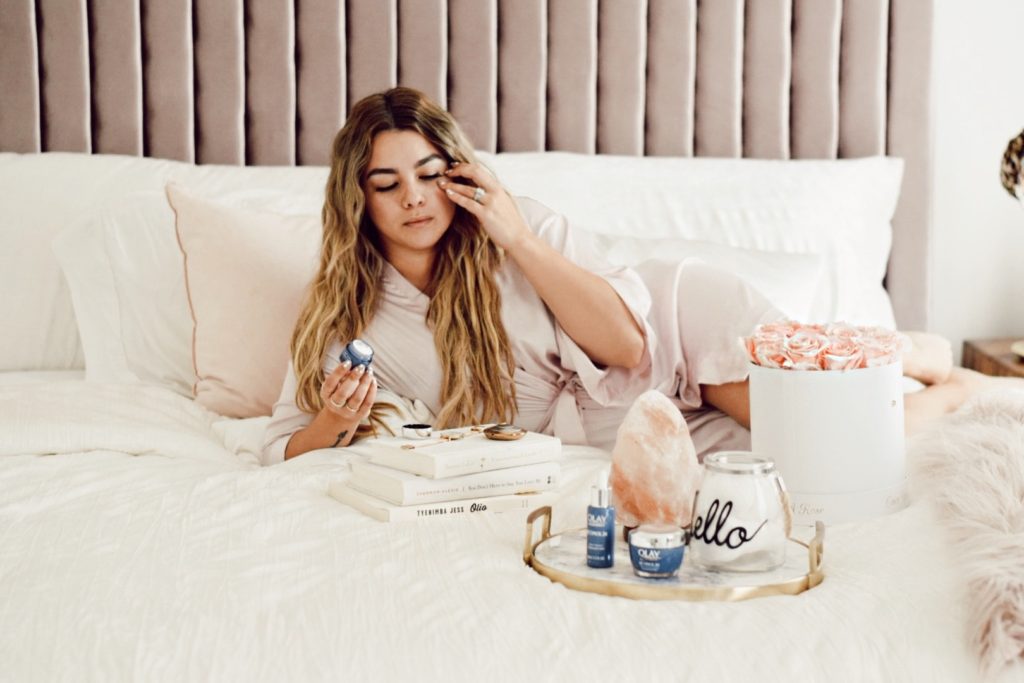 I was kind of amazed, actually, since lots of products talk a big game but it's rare that they actually perform in such little time. But the answer to the question of, "well, Lola, why does retinol even work, or what does retinol do?" is simple: retinol gives powerful, 24-hour hydration when combined with the right ingredients. That's where Olay mastered what so many other companies have not: they combined retinol with vitamin B3 making it easily the best retinol product on the market in terms of skin hydration and the results it can provide. I also LOVE that it's also built for any type of skin, even extremely sensitive skin, since that's one of the main issues with Retinol products – in fact, 96% of users did not experience irritation with Olay's Retinol24, and I personally felt the product goes on like a smooth, soft, soothing lather just before bed, giving you a bright and firm boost for the next day.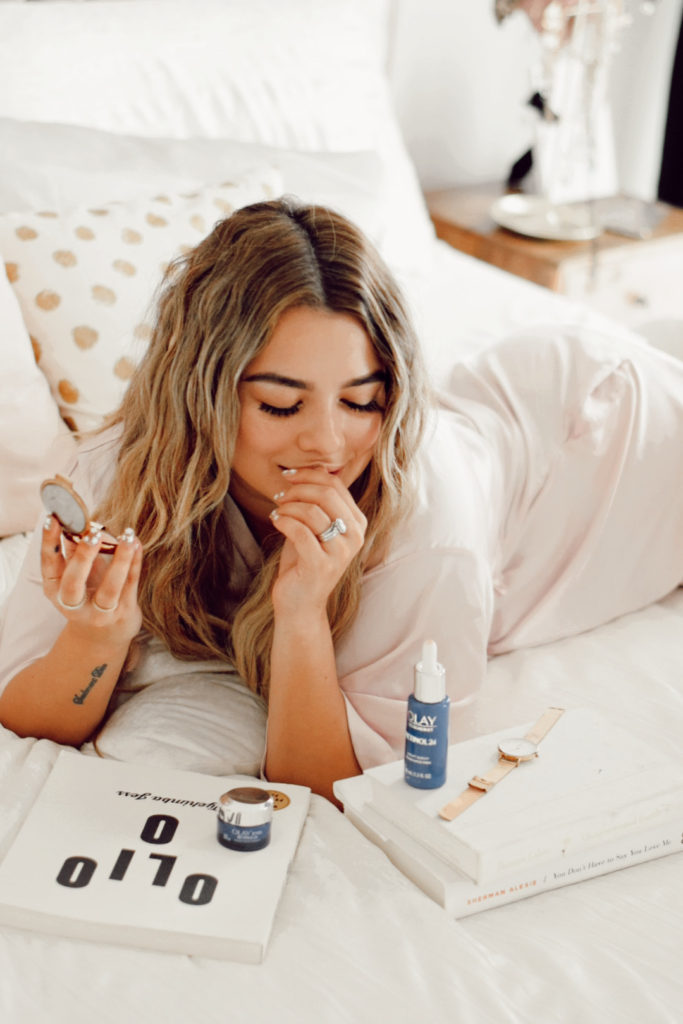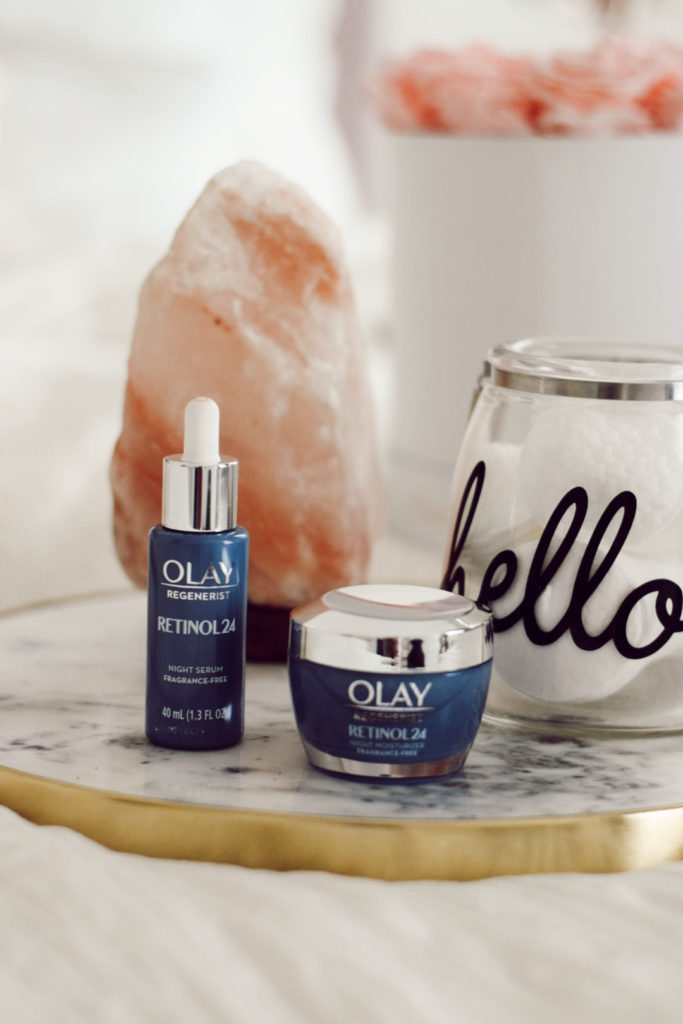 What I truly enjoy about Olay, too, is that you can tell with Retinol24 that they were really thinking of the consumer – not only is it a great fit to take care of many skin types, but they also offer 3 options, to easily incorporate at any point in your skincare.
Moisturizer – which can replace your regular daily moisturizer,
Eye cream – can be applied after your moisturizer, or
Serum – which can be applied after cleansing, but before moisturizing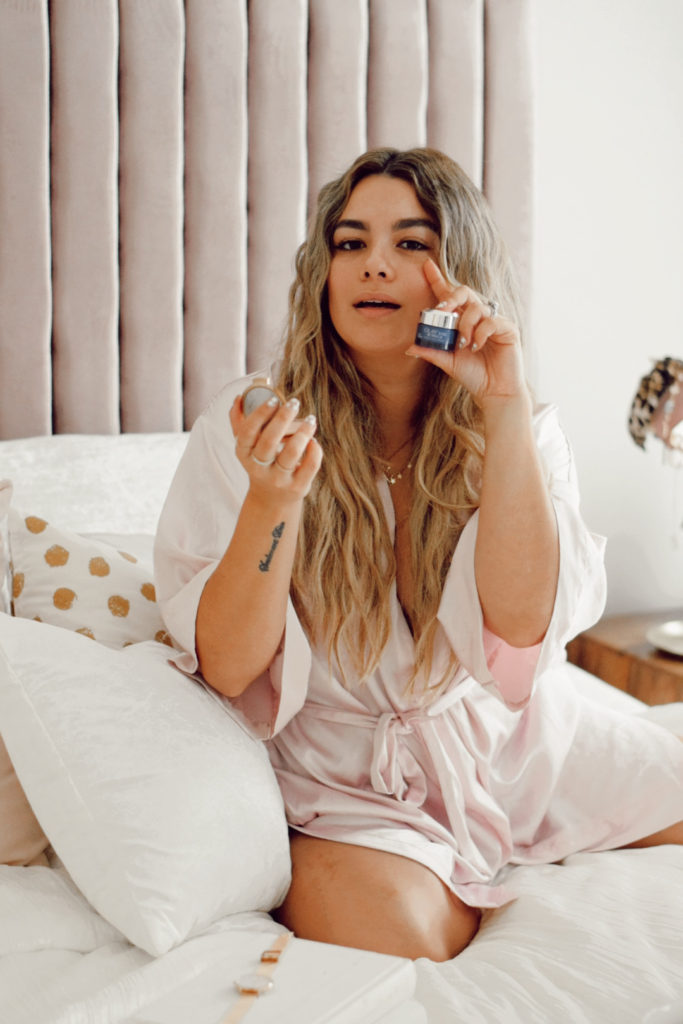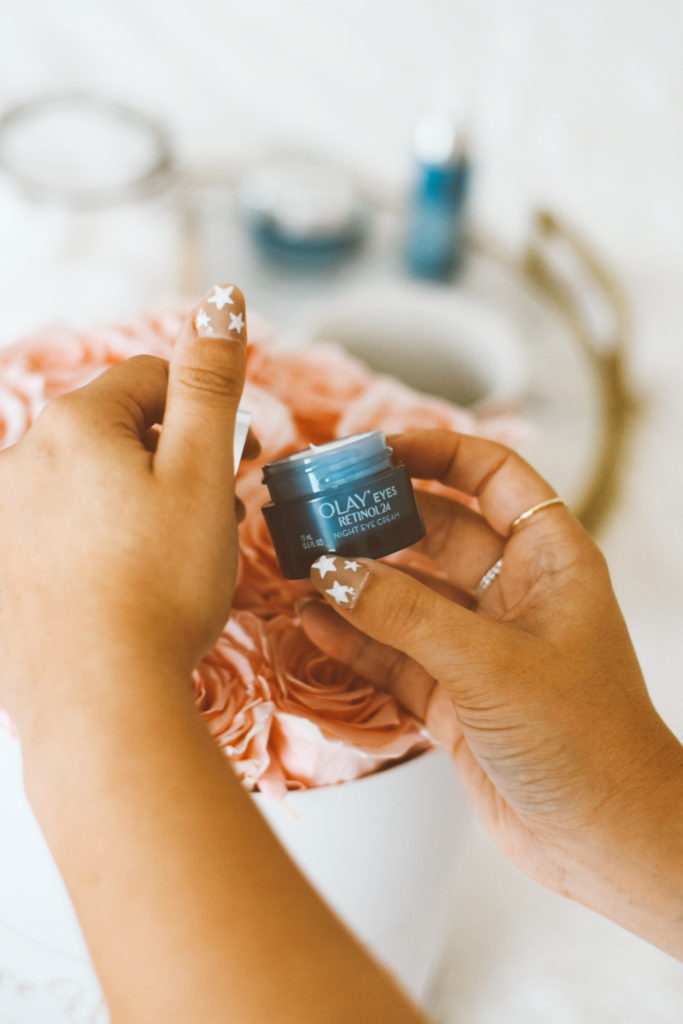 I absolutely loved #2, since it fit seamlessly into my routine, and the results were just incredible after the first few days. But I have some requests/questions on night serums, and I feel like #3 would be perfect for any of you out there looking for a great night serum to give you that extra care during sleep. Overall, I really recommend giving one of these a shot so you can see all the benefits retinol can give your skin, and keep you looking younger and sharper longer. Honestly, what woman doesn't want that!? Which product would you choose? Let me know in the comments!
Click here to purchase your Retinol24 today!
Stay Fabulous and Kind
Love, Lola
---