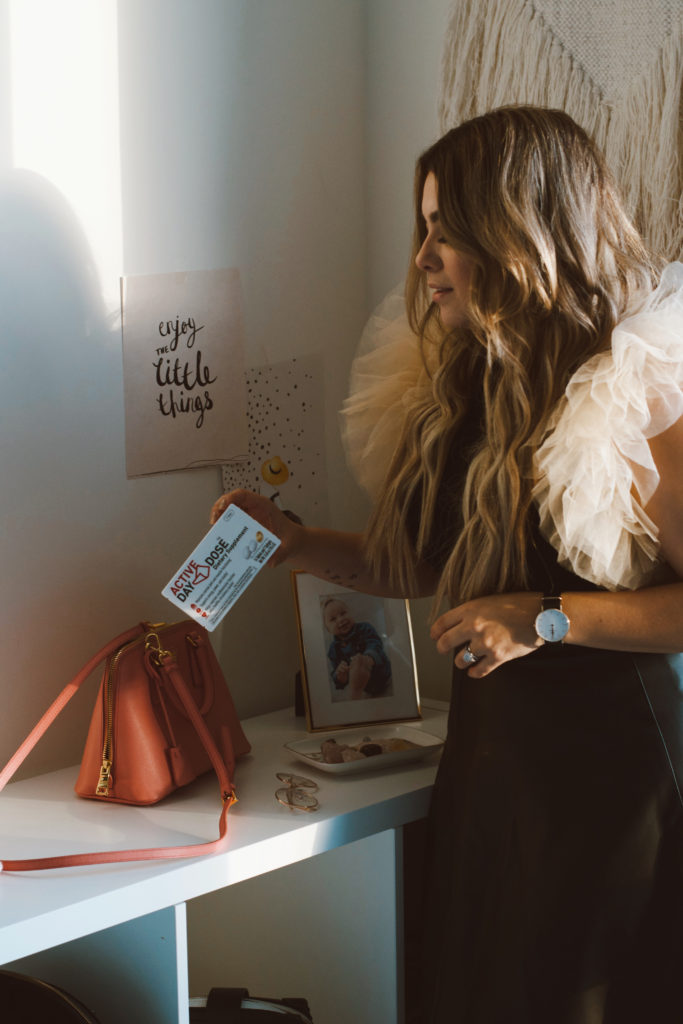 This is the season to not burn out and maintain that energy! Am I right? Recently I started taking DayDose Dietary Supplement – and it has noticeably helped me to reduce fatigue and exhaustion! Today I want to tell you about my experience before and after – and why I 100% recommend this to be part of your daily schedule to boost your energy. Also want to share with you my promo code to get a 15% discount on Amazon: 15ActivePS04 I feel like this time of year when the weekends arrive there is so much less down-time, much more running-around and in the end it's all exhausting. Of course, it's beautiful almost everywhere we go and fun with so many family & school activities, for the kids to enjoy BUT we have to be aware of our energy levels and what we can handle.
Typically, I go into January already tired and by the end I feel warped! This year, though, I started taking DayDose – which is 3 tablets per day – and it's been such a big change in how I feel on a daily basis. Do you have that 2PM sluggish feeling? Post-lunch I usually feel so much more unproductive, but with this product I have completely surpassed that and feel more alert and undoubtedly sharper. I was surprised on the first day because I had a big lunch and did not get great sleep the night before.
I realized it was 3 and then 4PM before I noticed I had finished a blog post + taken photos for 2 campaigns and not slowed down for a second. This has honestly been my experience since day 1 – and I am so glad I can maintain this regimen so easily every morning. There are 3 tablets: 2 multivitamins + minerals and 1 with fish oil. They contain 22 vitamins, minerals, and nutrients, and replace the need to track your multivitamins or take several different pills from different brands – which is so confusing and hard to keep up with! When I commit to products like this, I always try to do my research beforehand, so I know the full list of pros and cons. The boost in vitamins contributes to maintain your dental hygiene, normal joints and muscles, while also strengthening bones and heart.
It basically packs in everything you need and want to contribute to your body's wellbeing on so many levels. It also comes in an extremely simple and organized box so you can easily track what you need for any given day – check out my photos to view! DayDose eliminates the typical cons of taking your vitamins because of this simple design – and it makes a real impact on your daily habits – it has for me, and I (admittedly) am NOT the most organized person. What do you need to stay organized and maintain a healthy lifestyle? What habits do you need or want to change? Let me know in the comments – I would love to read! You can get your own set of DayDose vitamins here! Use my promo code to get a 15% discount: 15ActivePS04
Stay Fabulous and Kind
Love, Lola