This is a sponsored conversation written by me on behalf of ARC. The opinions and text are all mine.
Hi loves! So excited to share this post today since one of my favorite parts of what I do is getting to share products with you that I actually love so you can maximize your day. Do you have that one thing that you have to do in order to feel confident? Iron your hair? Go to the gym? For me, my smile has always been a priority – through it, I want to be inviting, bright, and memorable – your smile is a door to introductions to the world unknown – or at least that's my romantic (but truthful) view of it. I've tried multiple products over the years but I'm so excited about the launch of the ARC Whitening Strips & Blue LED Light at Target this week (July 17, 2019) – because this is really a product that can make a difference.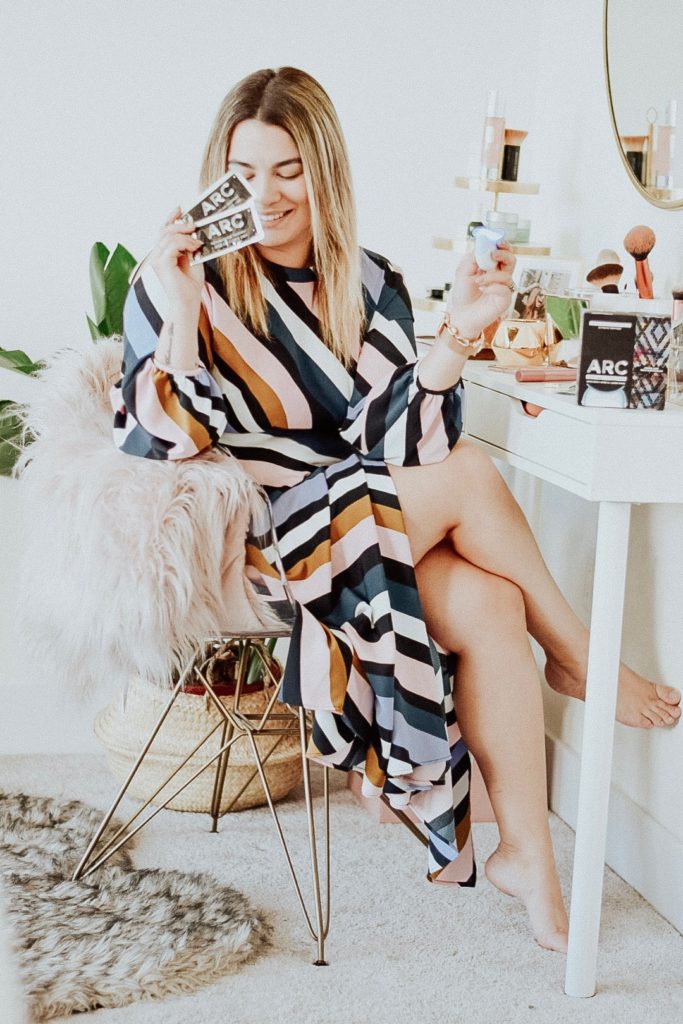 My smile has gone through a LOT over the years, especially since giving birth. Coffee is a go-to (which I NEVER had before Vera was born), and I've always noticed it just never stayed as bright as when I was younger, even after using the so-called "top products". For a long time, I invested in different products that never had lasting results – and I can clearly see why, now. Over and over I bought into the idea that some secret ingredient could be a gamechanger. So many brands try to sell the one ingredient that can make a difference – whether it's lemon, or pomegranate or charcoal or otherwise – the truth is some of these products can damage your enamel and not actually give you the long-term teeth whitening you're searching for.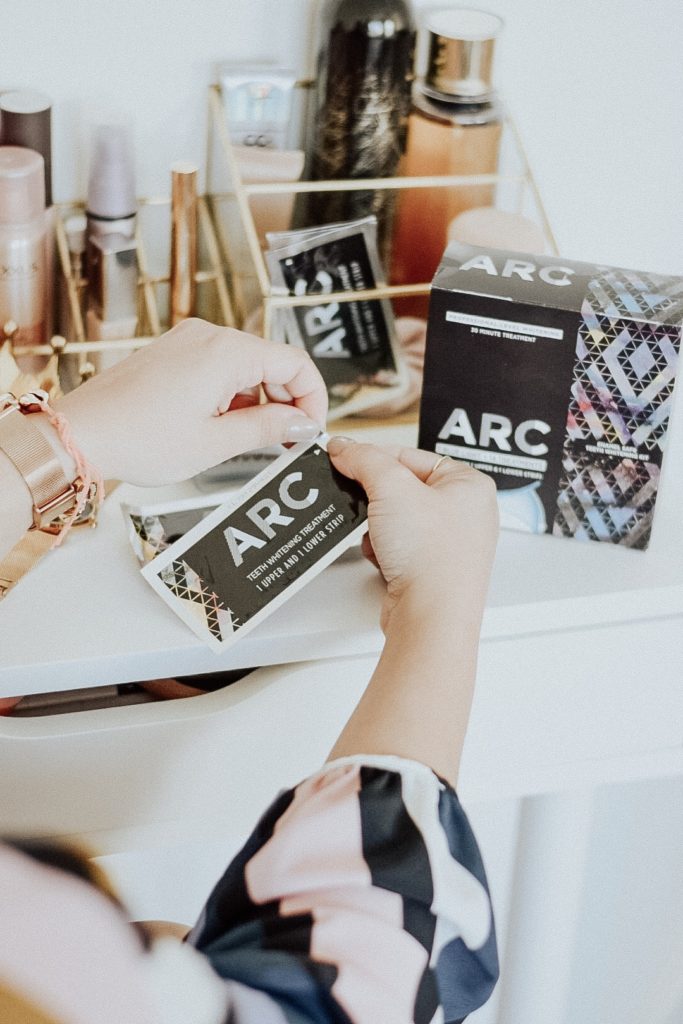 Then, recently I was contacted about ARC Whitening Strips. I am always hesitant recommending products because I want to make sure I sincerely see the results before I put my positive opinion out there. The truth is, there is simple science that guarantees professional whitening results with ARC's easy-to-use, at-home kit. The ARC Whitening Strips, combined with the LED Blue Light they come with, actually target the stains in your teeth to weaken their chemical bonds. And what I love about them is you can apply the strips while you're getting ready (showering, putting on make-up, straightening your hair, etc.) for just 30 minutes a day, apply the LED light (which lasts for up to 28 treatments) for the last 5 minutes of the 30 minute interval, and the rest of your day (and week! And month! And so on!) will be brighter, and more confident. It's a seamless way to improve such a vital piece of your connection to the outside world.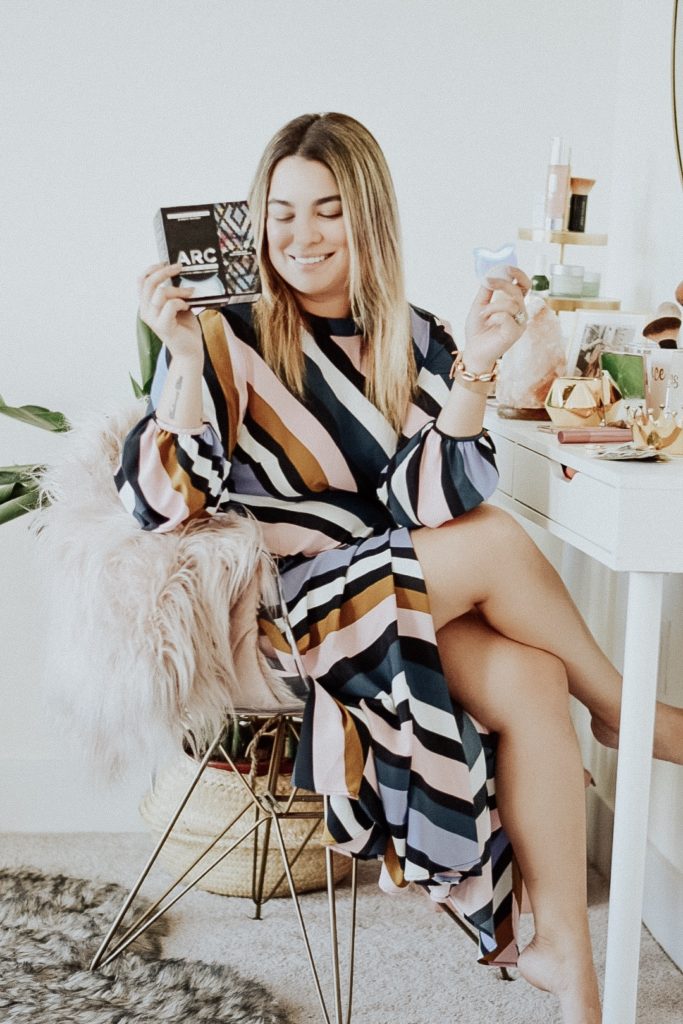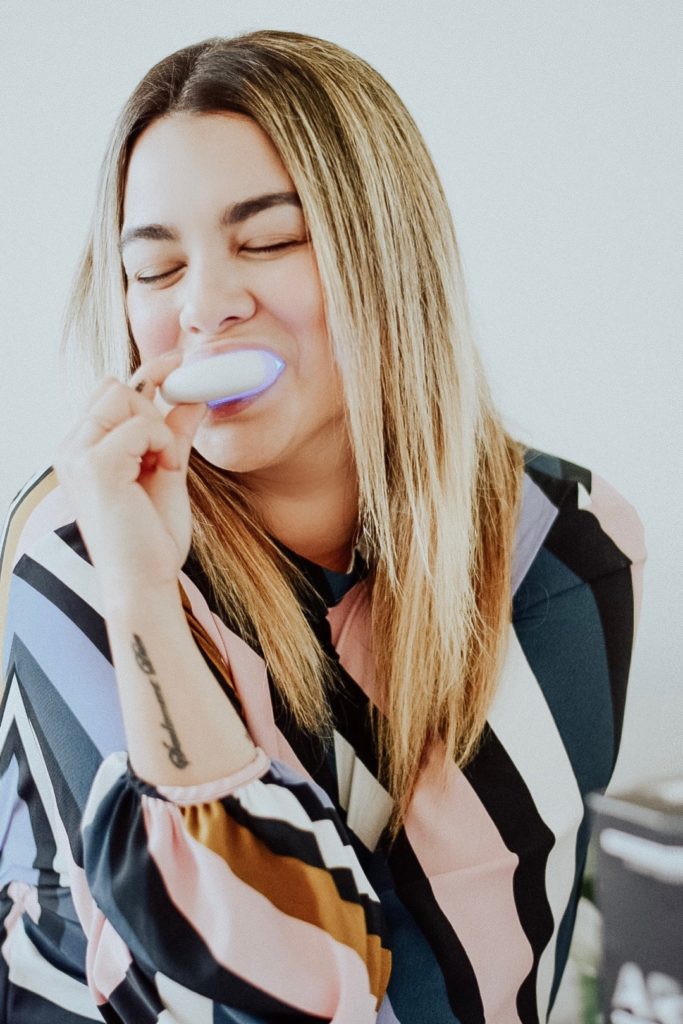 After working as an influencer for almost four years, it's become clear that the brands that have a singular focus and clarity around their end goal – whatever it may be – have the most success – and most impact, even for me, on a personal level. With ARC, they focus on the one ingredient professionals use and recommend – peroxide – with strips that aren't messy or slippery when you apply them (don't you hate when other products slide all over the place!?). No extraneous ingredients – or non-working ones – just what you need. I already see the results – my smile is so much brighter in my pictures. I highly recommend you get this product ASAP – I've already been to two Targets near my house and it is popular for a reason.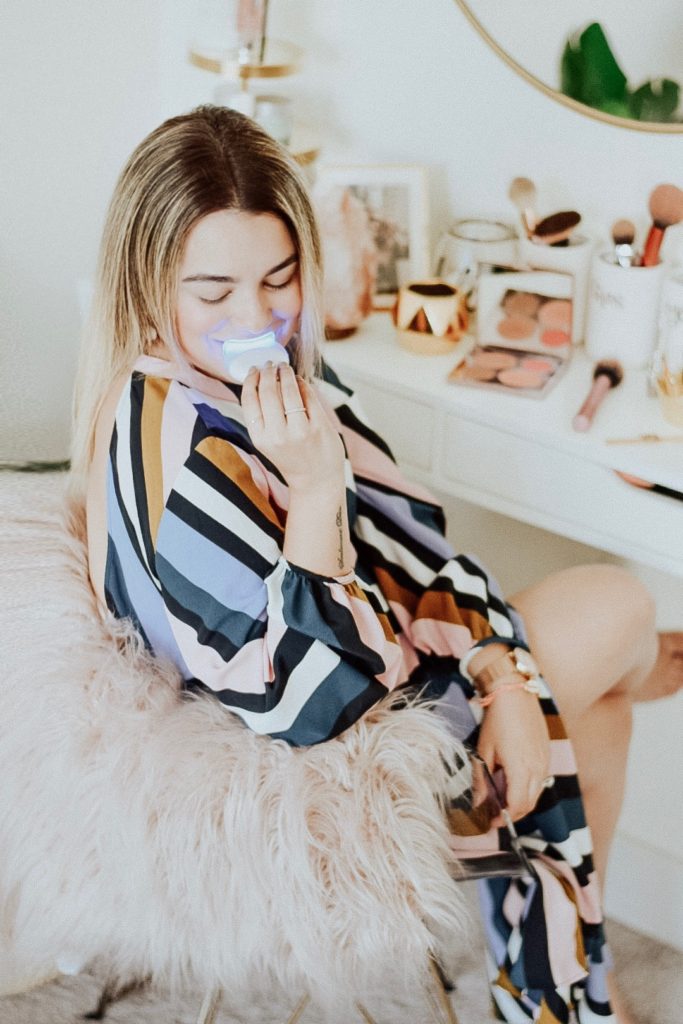 Is your smile your one thing you need to feel confident like me? Let me know in the comments – I'd love to see what makes you feel like a gorgeous boss lady!!
Stay Fabulous and Kind
Love, Lola