This post is sponsored by shopDisney and ShopStyle.
Who else is psyched for back to school? I know it's an unusual time for all of us but I think it's crucial to do our best as parents to make this time of year feel as "normal" as possible, and that means putting in a little extra effort in the details! For me, it means going the extra mile and looking for the details that will add a little light in their eye – which I think there's no better place than shopDisney's back-to-school. No matter what back to school ultimately means for you and your family, I think it's important we try to make it special for the little ones. Also, what I've noticed is when I take the time to get Vera what she needs and focus on the little things that make her happy, our daily schedule is easier and her mood is perky, happy, and enthusiastic much more often.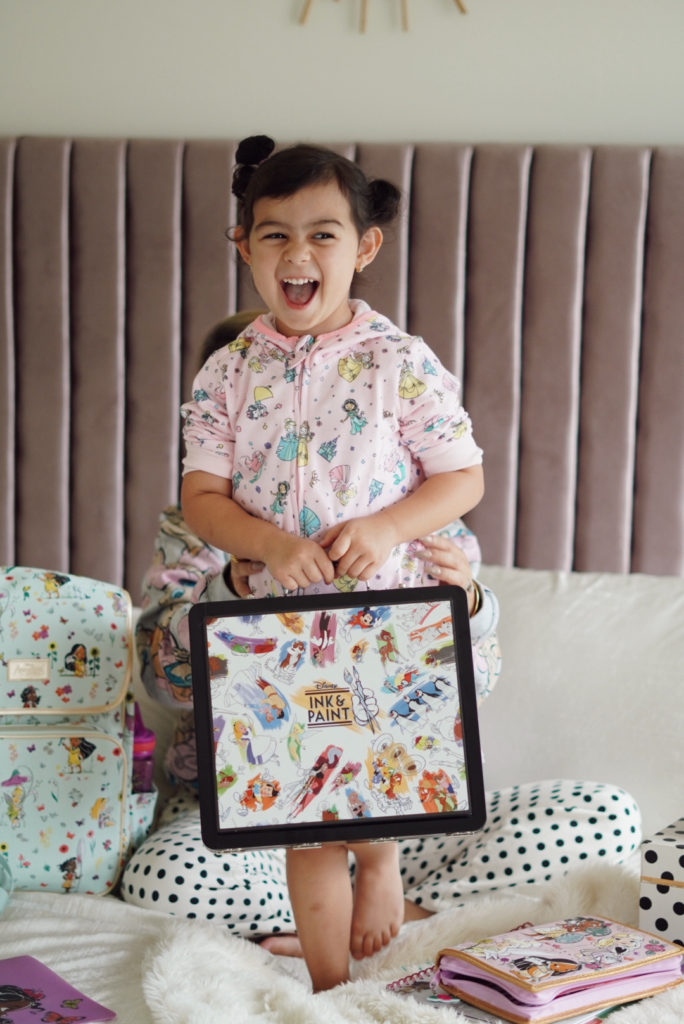 That's why this year I'm excited to share what I think makes all the difference: shopDisney! Honestly after just a few minutes on the website I found tons of things, from backpacks and lunch totes to notebooks and all sorts of coloring utensils! For starters I chose a few fantastic favies – and what I found is not only are the designs super cute but they are also functional, durable, and easy to wash! The backpack + lunch tote are so fun from a kid's perspective because they have so many choices and themes + great for parents because they are very spacious + marked down at amazing prices right now (the backpack I chose is just $18!) The faux leather material is really what stands out the most because it feels soft but durable and makes it extremely easy to wipe down or wash quickly with a cloth, wipe, or sponge.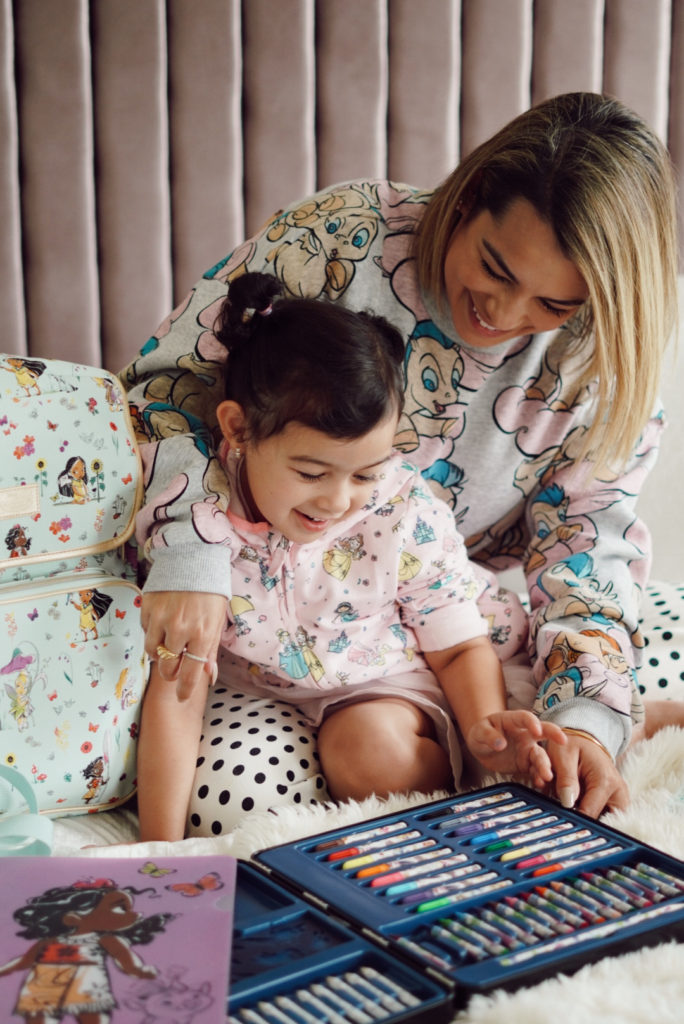 I also love many of the products they have that together form a collection and therefore an experience for your little one. For example, you can find an entire Toy Story collection (or Minnie Mouse, or others!) with a backpack, lunchbox, stationery kit, a water bottle, and a multicolor pen! No matter what your schedule looks like I think with these details you can create unique spaces and times of day for your new schedule. The Toy Story collection is perfect to have an indoor or outdoor camping scenario – for example, you can pack the lunchbox and backpack (or check out this Disney Princess version!) with food and school materials to create a fun and different play time with your little one. The Disney Ink & Paint Tin Case Art Kit is ideal to facilitate an "art time" and your little one can draw, color, cut shapes, and play with stickers – a truly wonderful activity that Vera loved. I also loved that you can personalize many of the backpacks and other pieces with names or other details just before checkout!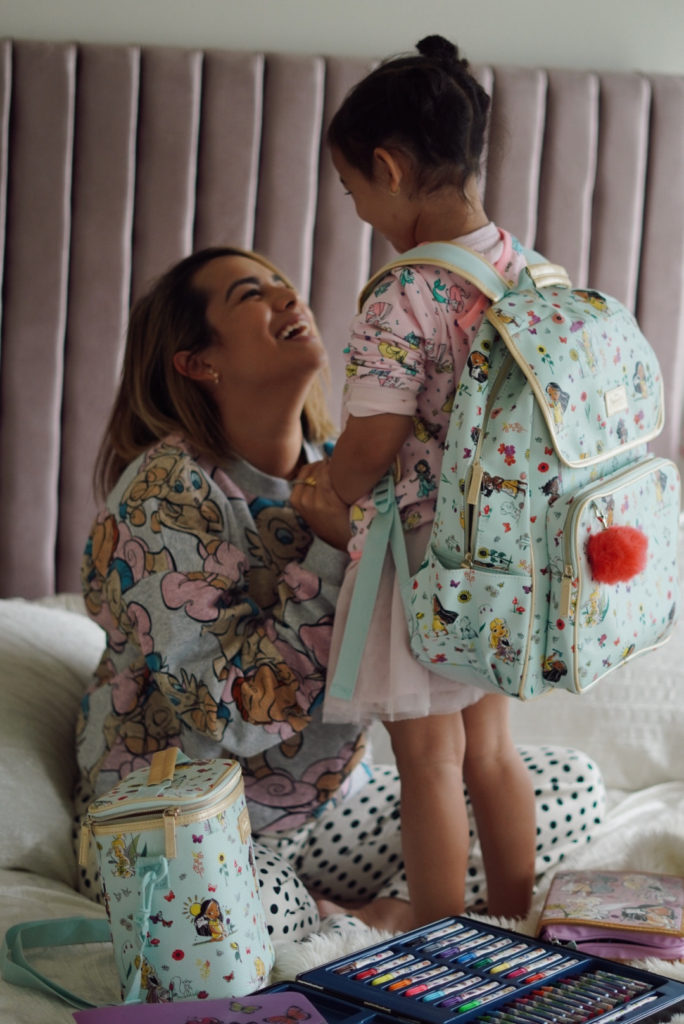 Ultimately these products make your kids' day more fun and packed with what they love – which makes learning easier and their mood more upbeat throughout the day. Vera was super excited when she saw her backpack and lunch tote and immediately began playing and creating scenarios as if she was going to school even while at home, imagining tea gime and play time with all of her new shopDisney things. Check out the collections and let me know which one is your favorite – I can't wait to read about it in the comments!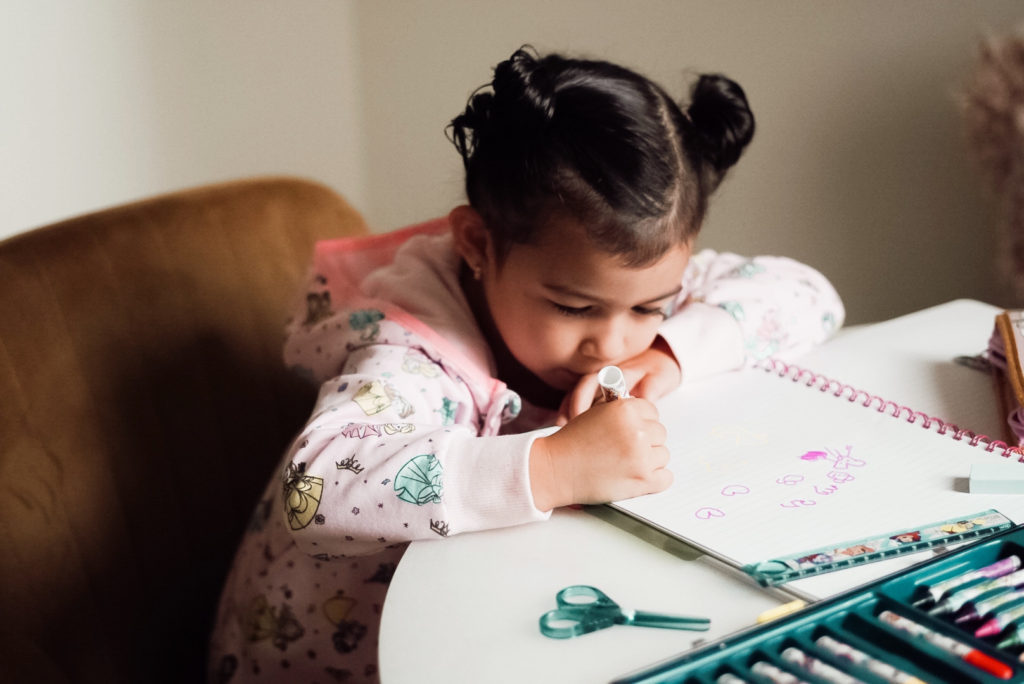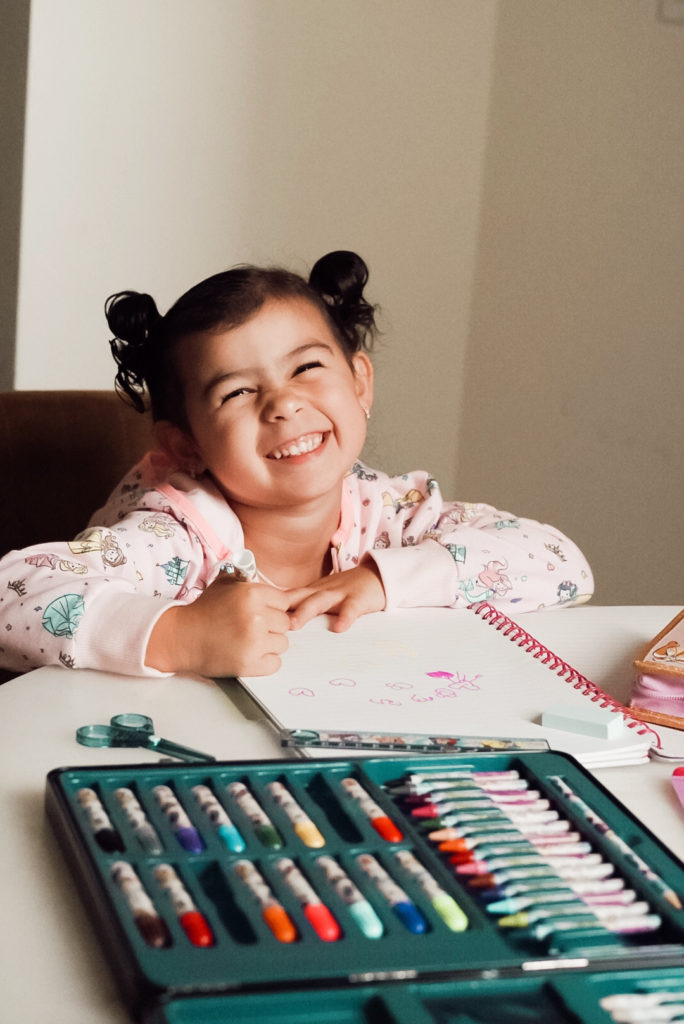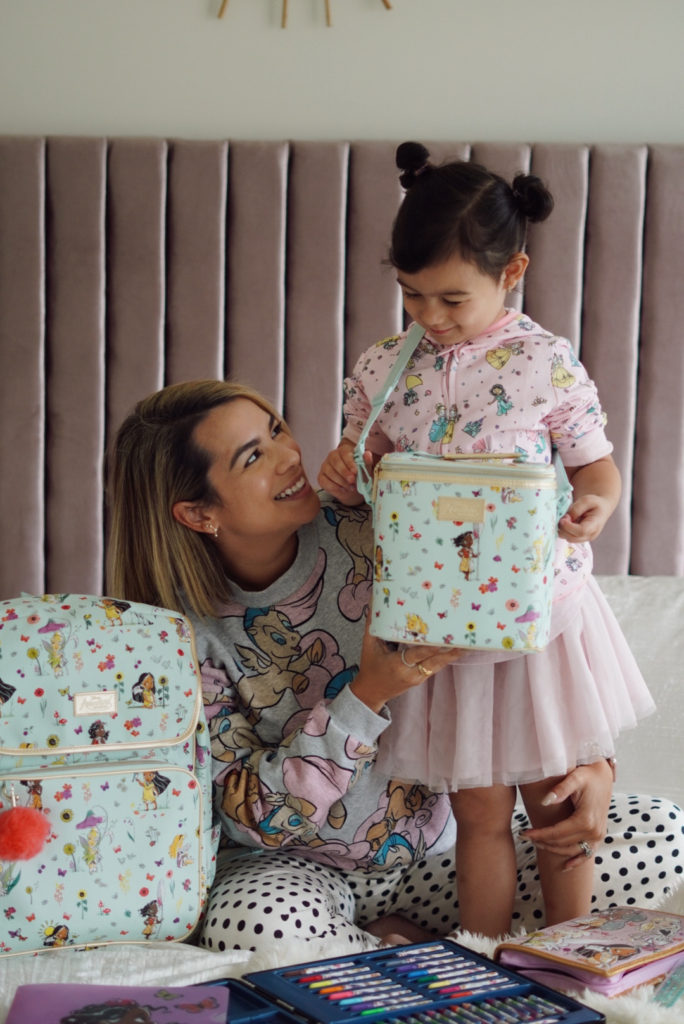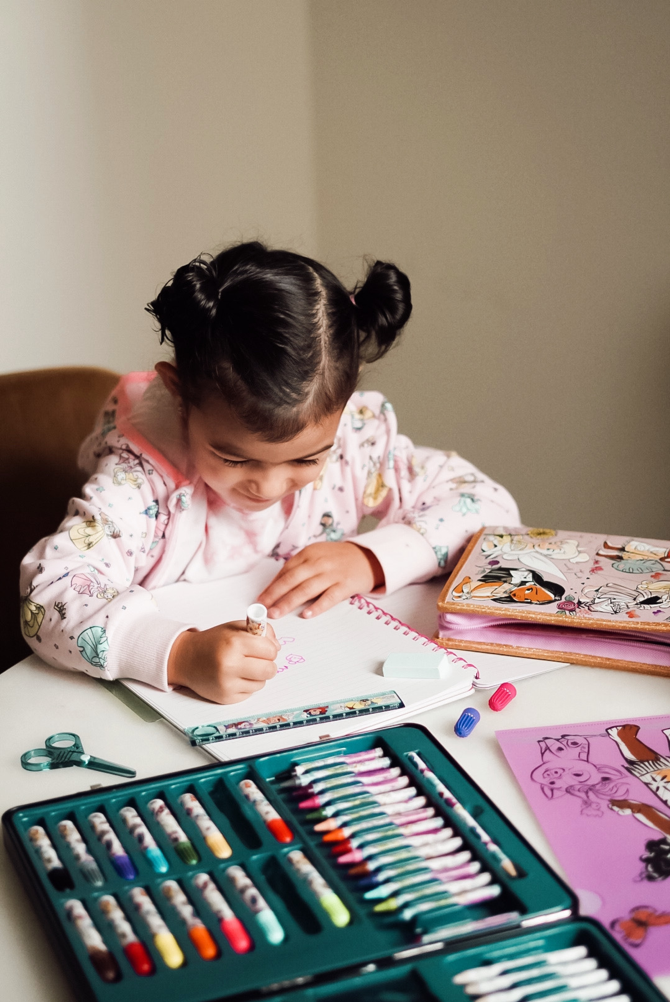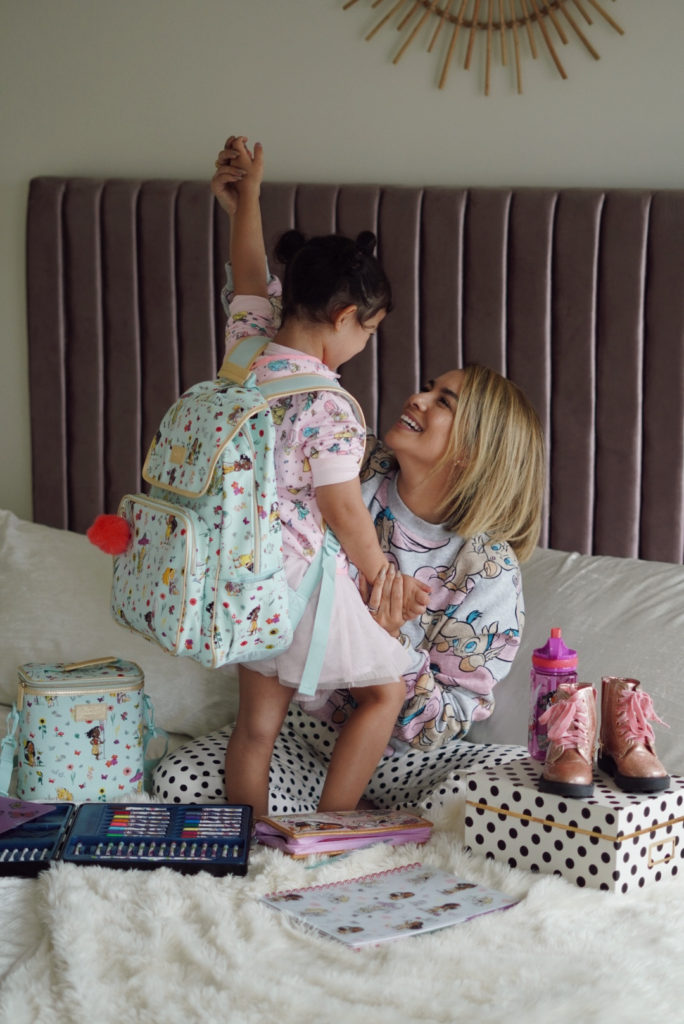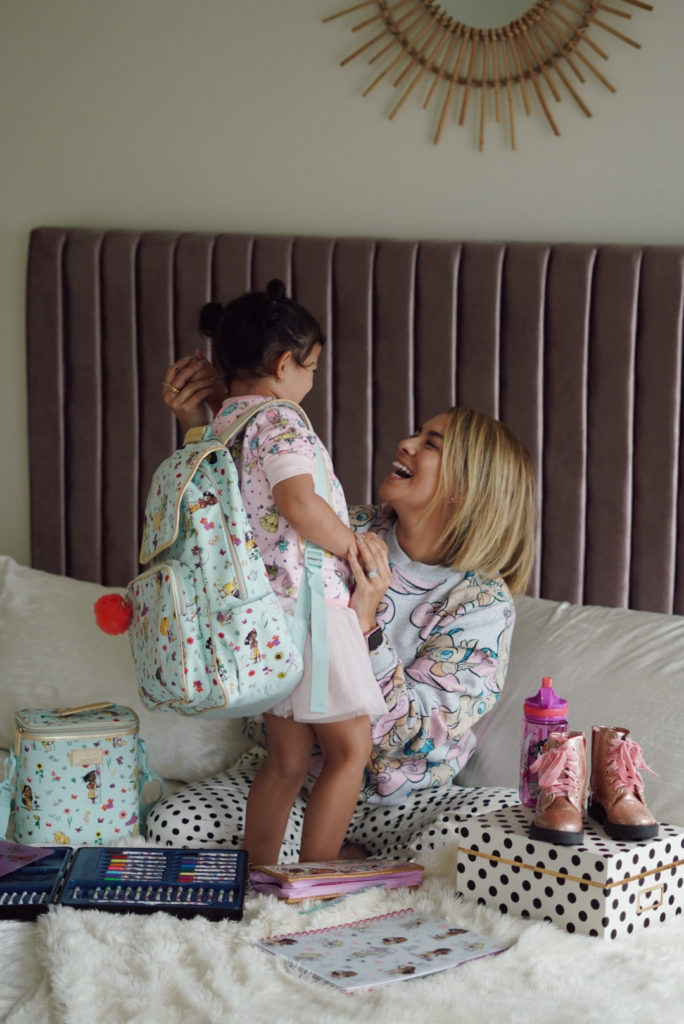 Stay Fabulous and Kind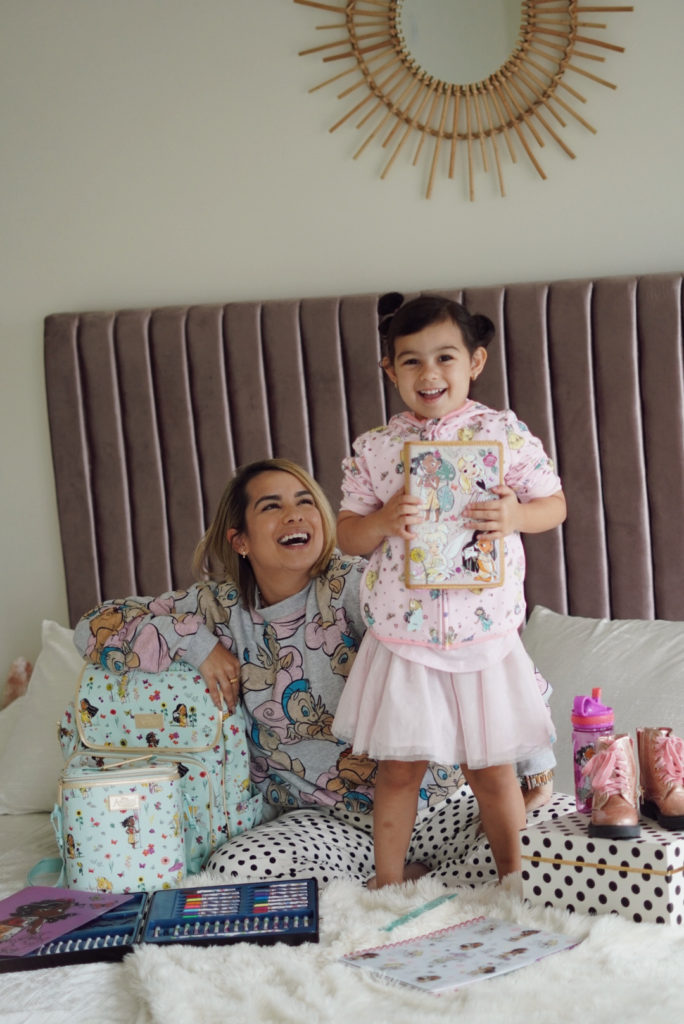 Love, Lola