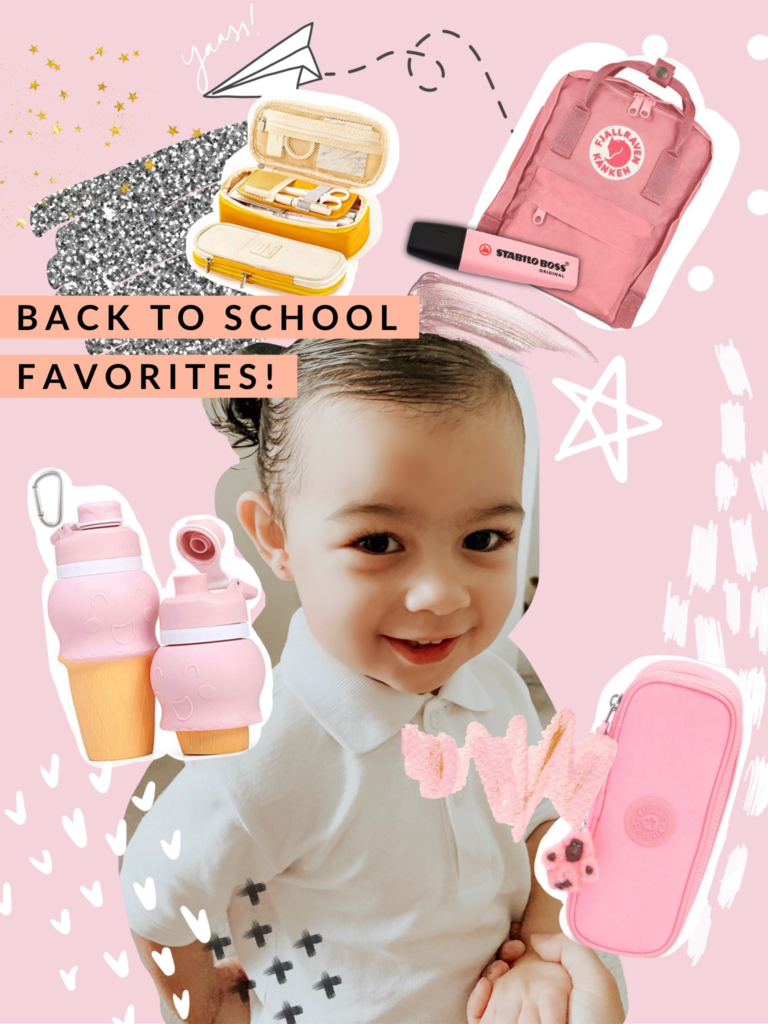 These are our favorite back to school items. I put together this quick list for you to go through in case you are having a hard time finding some of these essentials.
I did want to mention that these are our personal favorites that we have and use. Some of them are a bit pricey but honestly amazing quality so it makes the investment worth it.
Pencil Pouch: This is our favorite pencil pouch so fun, easy to clean, spacious and great quality. It comes in a ton of colors.
Pencil Case: This is our second favorite, it is also very big and spacious. Amazing quality but less var variate of colors.
Backpack: We love it! They are a little bit expensive but amazing quality so easy to clean/wash I probably won't have to buy a new backpack for at least 5 years. It comes in a ton of colors and two sizes. We have the small.
Water Bottles: We love these, we have several, they hold very well over time, they also keep water cold because of the material and are very easy to clean.
Silicon Bags: We stopped using ziploc bags to reduce waste and it's one of my favorite things we've done. These are perfect for snacks in lunch boxes and for on the go in the diaper bag.
Shorts: If you hace little girls who wear skirts or dresses a lot, these are a must. They are so soft and como in so many color + great price.
Lunch Box: This bento box is my favorite. We have a few because in case I don't feel like doing dishes. So I have linked two options.
Silicon Water Bottle: This is one of my daughter's favorite bottles she loves how cute and soft it is.
Socks: I love these, they are cute and come in pack which I love.
Panties for girls: This is our favorite brand, we love the quality and the colors and prints.
Velvet bows: These como in a pack, so many color grate price and great quality.
I truly hope this post is helpful for your back to school journey. Please comment what are some of your favorite back to school essentials.
Stay fab and kind,
Love, Lola