This is a sponsored conversation written by me on behalf of Verizon. The opinions and text are all mine.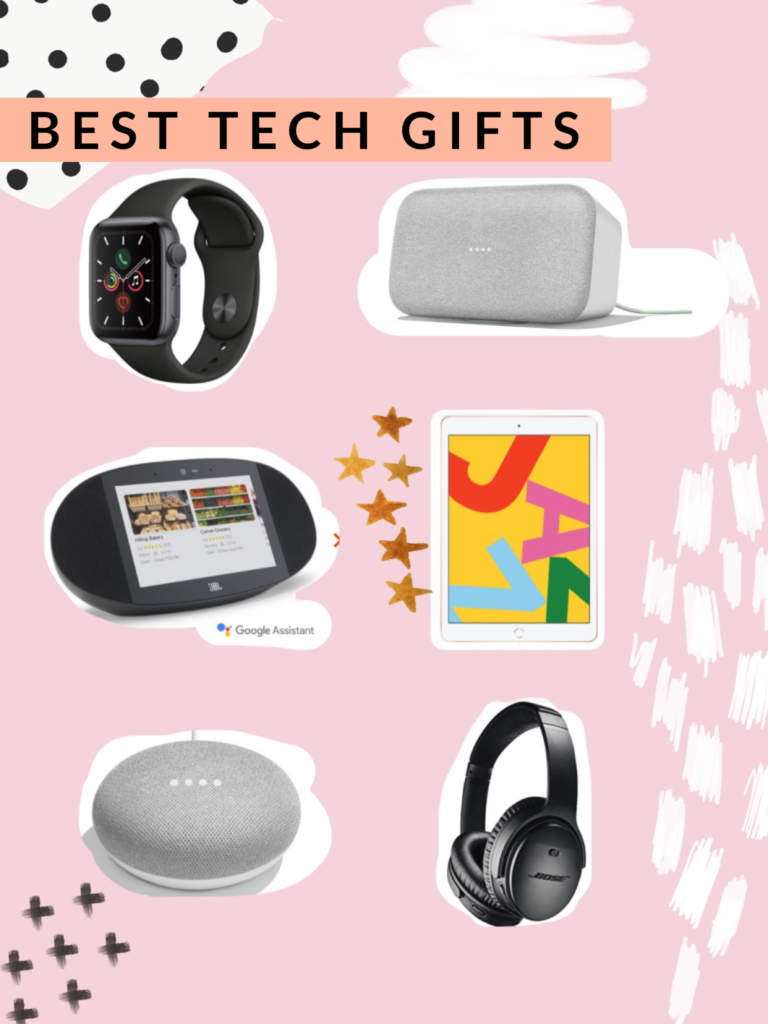 We're back today to talk about the fantastic gift options available at Verizon – and these options are totally what you can use to spoil your favorite people OR surprise your family with amazing stocking stuffers (I think I love this option more because people never expect them!). This time of year people quickly get exhausted by the holiday bustle – but really there is a concentrated way to make almost anyone happy, in some way or another, by shopping at Verizon. They have literally everything you could want or need, from personalized phone cases and accessories to high-end tech gifts that I know I would LOVE (hint, hint, Mr. P, please read and re-read…).
I wanted to highlight some of my favorites, though – especially after going into the store. I checked out several options and what most surprised me, I think, was the number of high-quality speakers + headphones they offer – and for great prices! A lot of the time we relate Verizon to cell phone-type gifts, but the reality is you can find SO many options in-store, from the best brands out there: Bose, Apple (iPads, iWatches, etc.), Google, etc. I love that you can also leverage your plan with them (or jump from another carrier to Verizon) and maximize what you get out of your phone bill by receiving an iPad for a lower price, for example, or even get the brand new Disney + streaming service for free for a year.
There are also so many small but crucial gifts that would be awesome to use as top-notch stocking stuffers: Coach OR Built by Girls phone cases (designs are beautiful!), wireless chargers, wireless headphones/AirPods, and much much more! These are just a few of my favorites – but check out there store here to see all of the categories under the "Shop" dropdown.
Favies:
What would you get? What item do you like most from the options I shared here?? I would love to read in the comments! Pleasant shopping and stay safe out there!
Stay Fabulous and Kind
Love, Lola