This post is also available in: Spanish
Few places in the world make me feel like I do when I'm in NY: an outside and at home all at the same time. What I love about this city is its ability to pull you in, seduce you into its never-ending buzz and pizzazz – it's got the identities of every country on early packed into its streets, its food, and its people.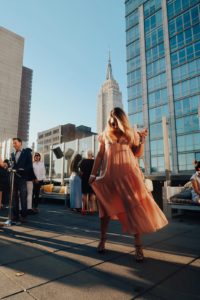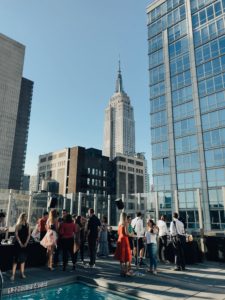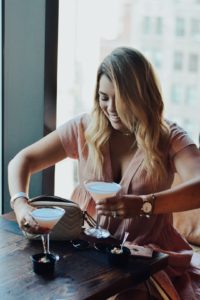 That's why when I was invited to the Hamptons in the City rooftop event at the Royalton Park Avenue hotel I was so excited! I made a two day trip, which was super easy from DC since it's nearby, and as soon as I got there it was so clear that customer service and quality of the actual hotel were both fantastic: the staff immediately greeted me, helped me with my bags, and even though I was early they spoke with housekeeping to give me a room asap.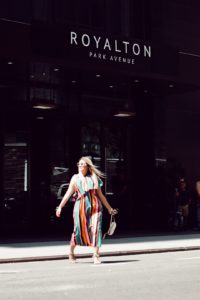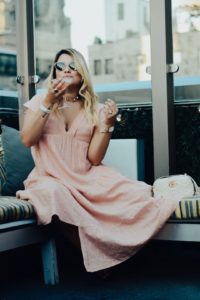 The room was absolutely gorgeous – the curtains were bright pink and the suite has a long L-shaped balcony that gives you amazing vantage points of the city – and not to mention the Empire State Building, which is just a few blocks away! I felt incredibly comfortable and LOVED all the little details in the hotel room, from decoration to the huge bathtub in the bathroom!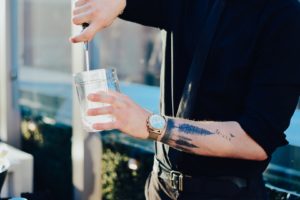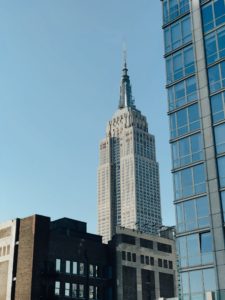 The Hamptons in the City event was very elegant, on the rooftop with an amazing view of the Empire State Building and a private bartender who made very tasteful drinks. There is a pool on the rooftop, too, which gave the event a relaxing summer vibe and the space is perfect for a get-together in the city with taste and style. There is a long balcony also with a big lounge area for drinks or eating, which would be ideal for a relaxing lunch with visiting family, or a perfect spot with a great view if you want to eat somewhere new when you're visiting!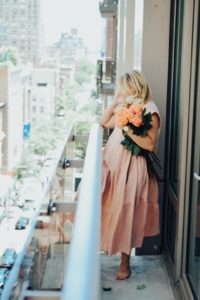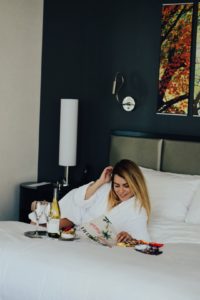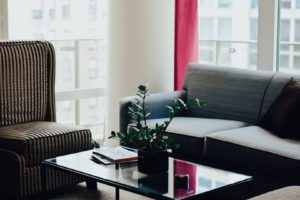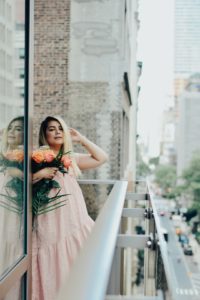 Overall the Royalton Park Avenue was first class in all of the service it had to offer and I will definitely be going back! Let me know your favorite museums and places to visit when in NYC, so I can make sure to visit next time I go!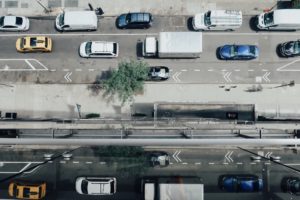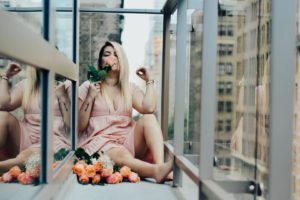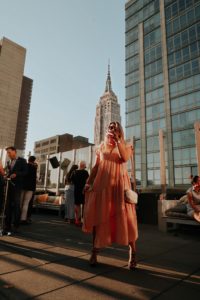 Stay Fabulous and Kind,
Love, Lola