Let me be clear: I LOVE DC. Ever since we moved here a year and a half ago I've completely fallen for every corner of the city, every pothole-filled street (which seems like every single one), and all its little details and history in its buildings. There is so much to do, tons of culture in its food and its events, easy-access museums, and I've grown to love everything the city has to offer. I recently had the opportunity to work with the Intercontinental at the Wharf in Washington, D.C. and I got to know much more intimately the new area at the Wharf and the hotel itself, and it's without a doubt the most quality stay you can find in DC, and should be number one on any family's potential lodging options in the city.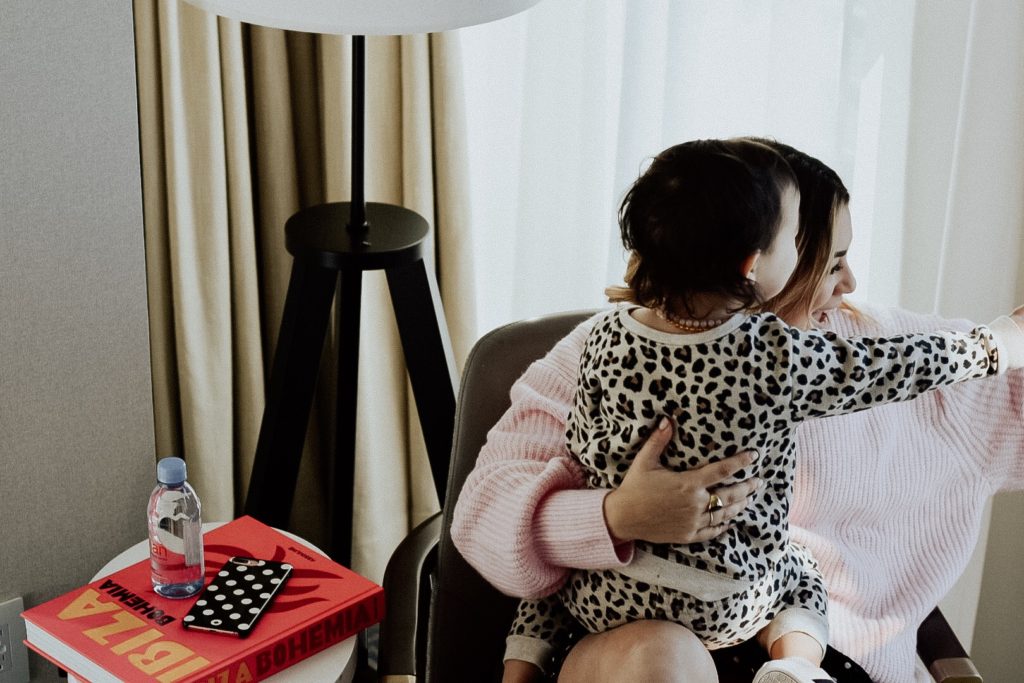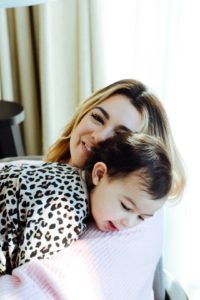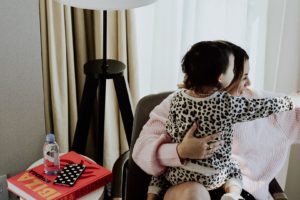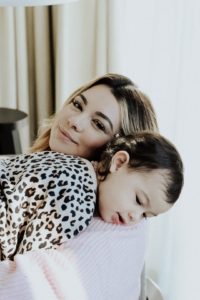 Most of the time when we're considering where to stay as a family, we like to really get a good idea for the space distribution in the room, because having a cramped space vs. a well-thought out space can make all the difference when you're away from home with your little ones. The Intercontinental at the Wharf has fantastic rooms of all sizes, but I highly recommend one of its suites which will give you the feel of an urban resort with a touch of home in the newest and one of the most convenient locations in the city! The suites are comparable to a large 1 bedroom with a separate living space, bathroom space, and then a bedroom area. The floor plan is ideal for families because the whole family can spend time together in the living room, or kids can also play or sleep in their own space if they want. The room has all the benefits of being at home, having independent space with breathtaking views of the DC Waterfront (with riverfront-facing balconies, by the way).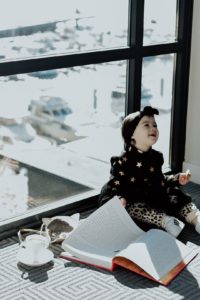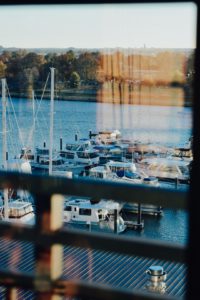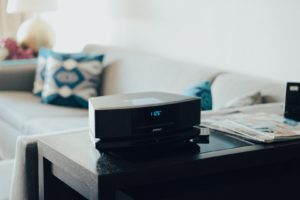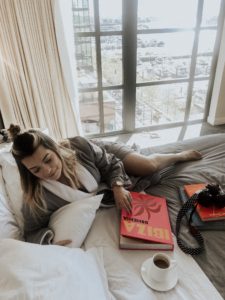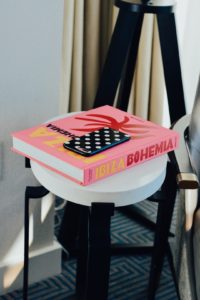 \Another fantastic experience you won't find anywhere in the city is the restaurant on the 1st floor, Kith and Kin. Few places come to mind when I think of originality in terms of unique dishes and telling a story with food. This restaurant, a true jewel by Chef Kwame Onwuachi, offers everything from spicy Nigerian sauces to southern-style chicken with Caribbean tangs of flavor – it's sincerely a surprise with every bite. We were lucky enough to try a couple of the fall dishes not yet on the menu, including the Brassacas with Romanesco and Nigerian Red Sauce, an unbelievably creative way to convince anyone to eat their vegetables; and the Roasted Scallops with Yassa Leeks, Caramelized Onion, and Sorrel, which was delicate and so perfectly cooked I could've had it as a main dish. We loved everything we had there (the Oxtail is simply wow, please try it!) and would 100% recommend it to anyone looking for a truly original dining experience in DC!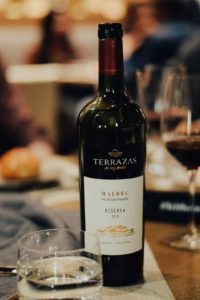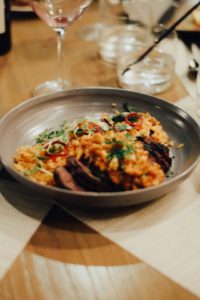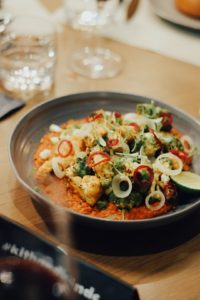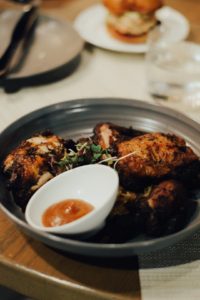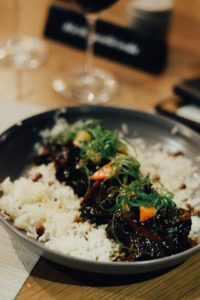 Beyond the experience in the room and the restaurant, the entire Wharf area has everything from relaxed quick-eats to upscale venues for all tastes. The waterfront itself makes your stay feel like you are isolated and in a quiet area, even though you're within 10 minutes of almost any major DC go-to (The National Mall, the Kennedy Center of the Performing Arts, the Lincoln & Jefferson Memorials, downtown DC for nightlife, Chinatown, and many more!)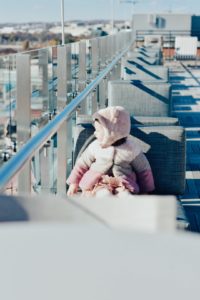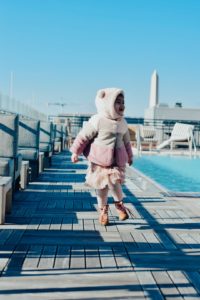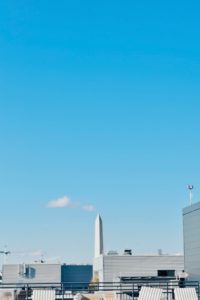 Honestly I didn't know what to expect upon arriving, but this hotel seriously blew my mind with all it has to offer, from the small, in-room details (a Bose Bluetooth speaker) to the convenience of its location and overall excellent service from start to finish. So where will you stay when you come to DC?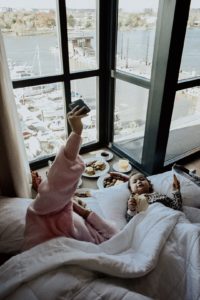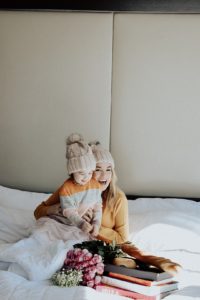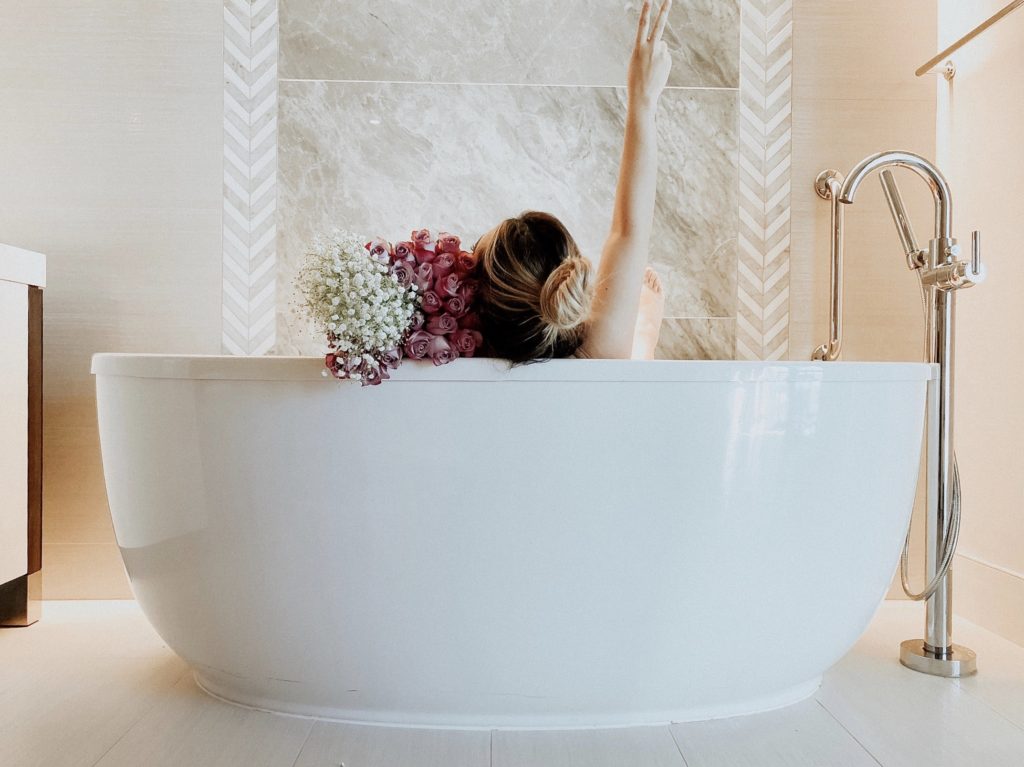 Stay Fabulous and Kind
Love, Lola