This post is sponsored by Laughing Man® Coffee but the content and opinions expressed here are my own
The whole idea of having a bar cart is that you prep everything for guests or have an organized go-to for your drinking delights at nights or on weekends. It also adds a corner of sophistication and a dash of fun to any area in the house. But there is something that you can use even more often and, if you create it with style, you can start literally every day like a queen (or at least a little less drowsy -giggles): a coffee bar!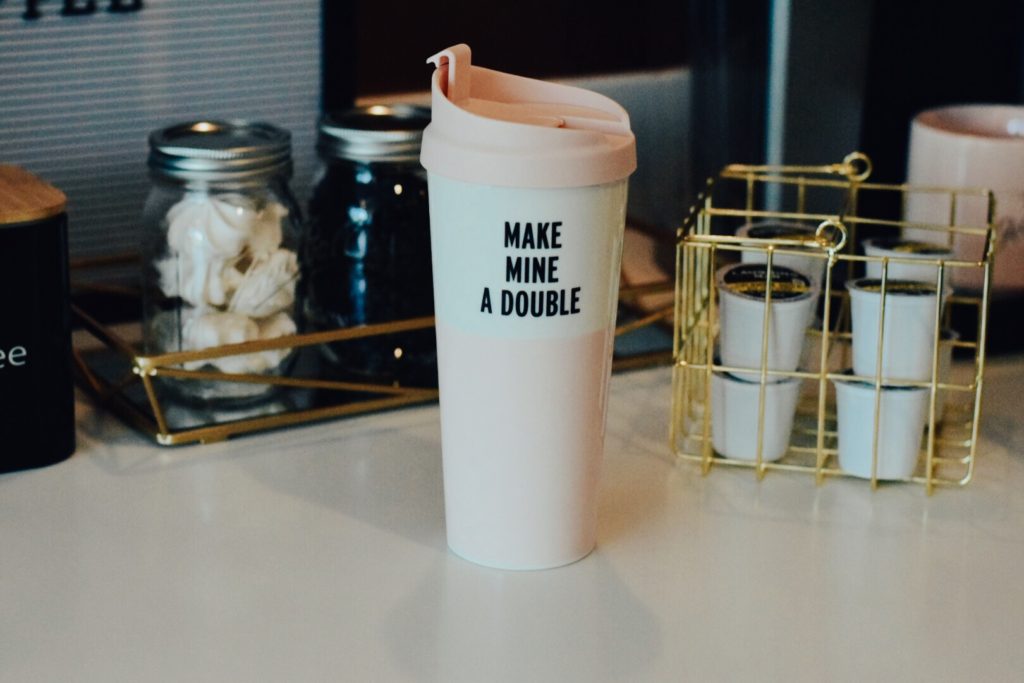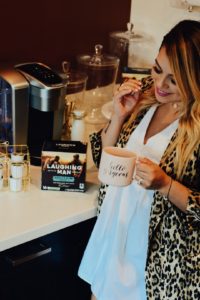 I thought a coffee bar would be perfect in my house because it's SO much easier to have everything well organized, whatever it is (clothes, food, pool essentials, etc.), which makes my life so much smoother. Not to mention I kind of have an addiction to decorating my house so it kind of gave me a project to work on and gave me my décor fix that I sometimes need when things have been the same too long at home (which can be just a couple of weeks sometimes – please say I'm not alone!).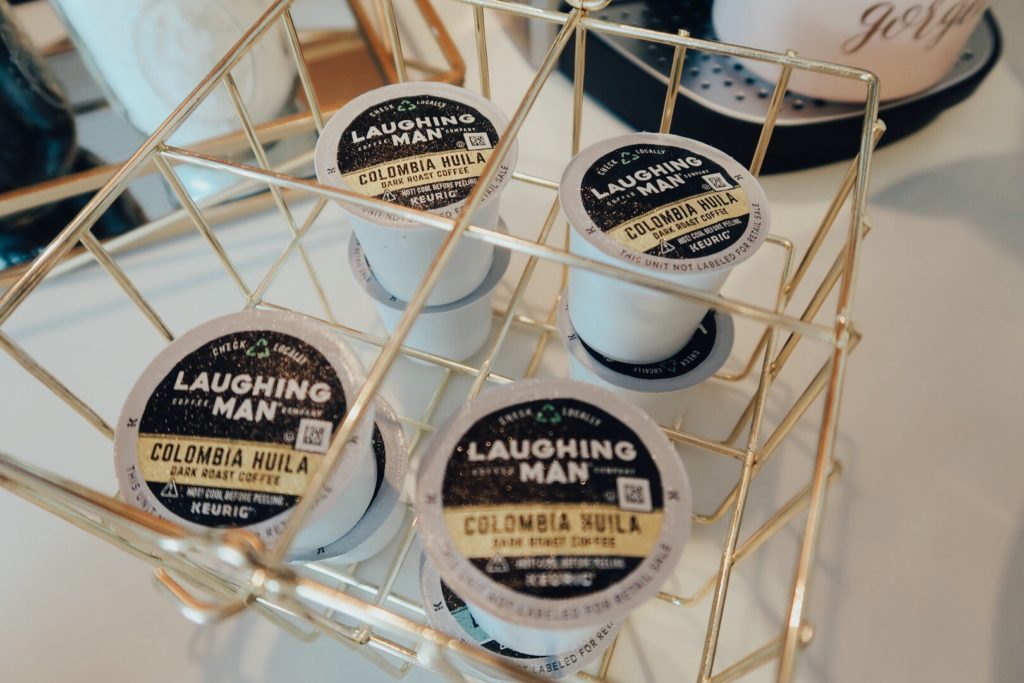 For me, styling your home is an art only you can perfect – it has to do with where you're from, what your personal style is and the personality of your family in general. So I wanted to make a coffee bar that was fun, modern, quick and easy to use, and had all of my favorite morning details. I started by looking for the little necessities – so I got cream, sugar, and milk, and all of the fun containers to put them in. Mason jars work for just about anything, but I also found these cute containers so I could hold a bit more which makes it easier to maintain because you don't have to re-fill them as often. I also found some meringues which I absolutely LOVE because they are perfect to go with an afternoon coffee (and to get Vera to behave in almost any circumstance -giggles-).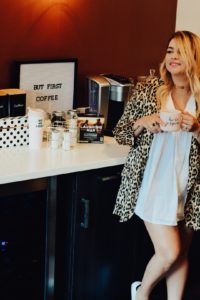 But I also wanted to get quality coffee, and I found a great brand, Laughing Man® Coffee, a brand co-founded by Hugh Jackman with an amazing mission: support coffee farming communities around the world by investing in programs that facilitate health, growth, and success for coffee farmers and their families. Not only is the coffee itself sustainable (the K-Cup® pods are recyclable!) and extremely accessible – they're easily found at Target or on Target.com – but it's also Fair Trade certified. This coffee tastes amazing and has all the qualities to get your day started right, but also contributes to something much bigger with each cup of coffee.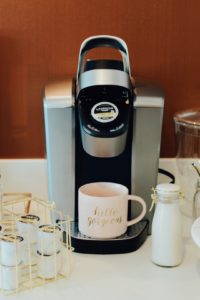 I tried the Colombia Huila variety, which is a dark roast coffee of uncommon complexity. Its produced from beans of great character, resulting in an intense, deep-roasted flavor with a black cherry sweetness, and a dark chocolate finish. YUM!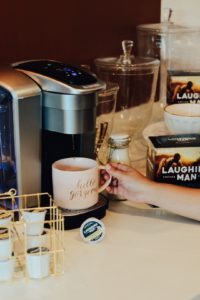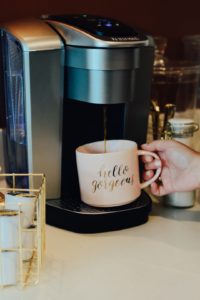 What are some of your ideas to decorate a coffee bar? Mine is so new that's it's still in transition – I am thinking maybe to hang some mugs above the coffee machine, or maybe add a picture or two. Let me know what you think would work best in the comments – and please give the amazing Laughing Man® Coffee a try, I promise you will be helping the world become a better place – and get a fantastic cup of joe to start your day! Not to mention it's Hugh Jackman-approved…(I couldn't not end with some reference to him!).
Stay Fabulous and Kind
Love, Lola