Vera's second birthday is just around the corner (April 3rd if you're wondering what day!) and I wanted to share how to incorporate delicious and healthy snacks for toddlers and mommas always on-the-go. It turns out that toddlers get 25-30% of their daily food intake from snacks, which makes a third of their diet dependent on things that can often be unhealthy or sub-par at best!
Fruits: These are some of Vera's all time favorites, I choose the "easy to carry in my bag" ones like bananas and grapes (I just pack them in a small plastic bag).
Veggies: These are not Vera's absolute favorite, but I try! (she mostly says no no no) but if one thing I've learned about motherhood it's that it's all about consistency, so I just keep trying.
Whole Grain crackers: Actually since she started eating solids we've done whole grain everything. Bread, crackers, rice and pasta. She is so used to it by now that she actually likes it.
Gerber snacks: Vera has been using Gerber snacks since she was 6 months old, which is why I was so glad to have the opportunity to collaborate with them for this post. In fact, she has been eating all three snacks (Gerber Lil' Crunchies, Gerber Puffs, and the Gerber Yogurt Melts) for a long time and she's tried (and loved!) all of their flavors! Each one has ingredients that are non-GMO, and they offer the whole grain daily servings she needs to maintain a healthy diet. For that reason I feel so comfortable, because I know she's eating well and getting the nutrients she needs on a daily basis. When you're on the run (to work, to work out, to run errands on the weekend, etc.) it's so much easier to keep toddlers relaxed when they have snacks – and we as mommas are so much more relaxed, too, when our kids are calm, but also when they're eating healthy, too. The truth is Gerber helps achieve both of these goals, since their products have such high quality (and great coupons right now, too!), and these three are worth your time and money if you're like me and need a good "go-to" when you're busy and accompanied by your little one(s)!
Stay Fabulous and Kind
Love, Lola
El cumpleaños de Vera viene en menos de un mes (¡el 3 de abril para ser preciso!) y por eso quería compartir como incorporar snacks deliciosos y saludables en la dieta de los toddlers para las mamás que siempre están entre una cosa y la otra. Hace poco aprendí que el 25-30% de la comida diaria de los niños consta de snacks, lo cual significa que un tercio de su dieta depende de opciones que muchas veces son poco saludables o no llegan a las alturas de nuestras expectativas como mamás.
Frutas: a Vera le fascinan las frutas, y siempre uso las que son fáciles de meter en la pañalera como bananas o uvas (las meto en una bolsa de plástico chiquita).
Vegetales: estos no son los favoritos de Vera, pero siempre intento darle algo para que se acostumbre poco a poco (la mayoría de las veces me contesta con "no, no, no"). Pero si algo he aprendido durante estos dos años de ser madre, es que la consistencia es vital y por eso seguiré intentando.
Galletas integrales: de hecho desde que empezó a comer comida sólida le hemos dado todo integral: pan, arroz, galletas, pasta. Se acostumbró tanto que ahora le gusta el sabor.
Gerber snacks: Vera ha estado usando varios snacks de Gerber desde los 6 meses, por lo tanto me alegró muchísimo hacer esta colaboración con ellos para este post. De hecho, estos 3 snacks (Gerber Lil' Crunchies, Gerber Puffs, and the Gerber Yogurt Melts) los ha comido por muchísimo tiempo y de todos los sabores le han encantado. Tienen ingredientes non-GMO y una porción completa de cada uno ofrece el grano integral suficiente que el cuerpo necesita para mantener una dieta saludable. Por eso me siento cómoda cuando come cada uno de los tres, porque sé que le hacen bien y le dan varias vitaminas que necesita. Además, cuando estás corriendo (al trabajo, a hacer ejercicio, a hacer mercado, a hacer diligencias durante el fin de semana), es mucho más fácil mantener a los toddlers tranquilos cuando tienen snacks – y como mamás estamos mucho más relajadas viendo a nuestros hijos comer saludable a diario. ¡La verdad es que Gerber ayuda a conseguir cada una de estas metas debido a la calidad de sus productos (y tienen descuentos buenísimos ahorita), y estos tres valen la pena si eres como yo y siempre necesitas un buen go-to cuando estás ocupada y acompañada de tus chiquitos!
Stay Fabulous and Kind
Love, Lola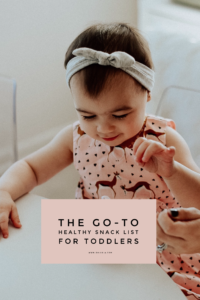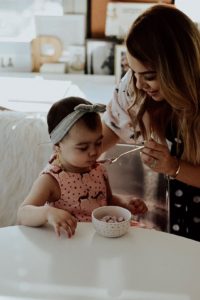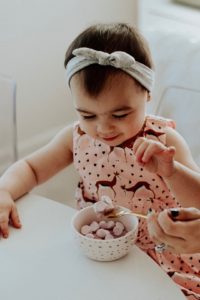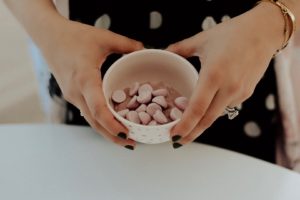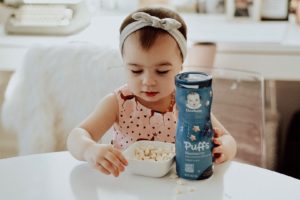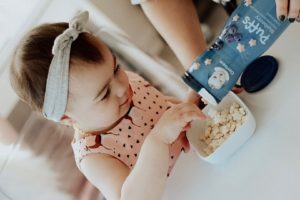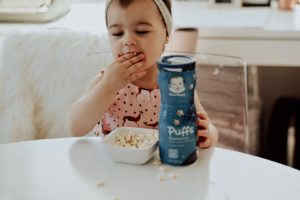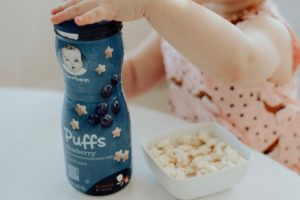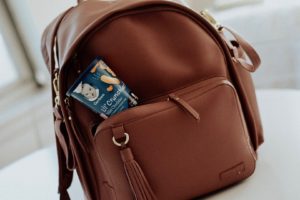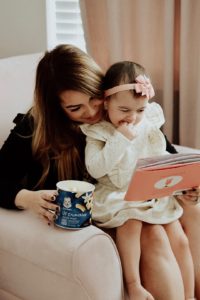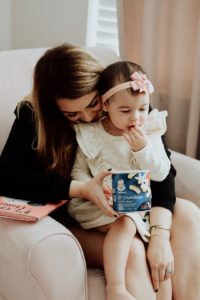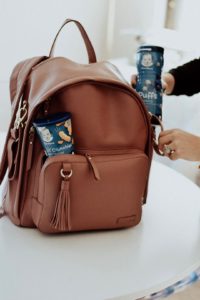 SHOP THE POST