I was one of those women who loved being pregnant, I had over a thousand different little things happen to me, but that never stopped me – I felt miraculous, untouchable, and very sexy! But in this post I'm going to talk about the 10 things I most enjoyed during my 10 long and anxious months of pregnancy:
Yo la verdad fui una de esas mujeres que amó estar embarazada, tuve los mil y un achaques del embarazo pero eso no me detenía, me sentía milagrosa, inalcanzable y super sexy! Pero en este post les voy a hablar de las 10 cosas que mas disfruté en esos 10 largos y ansiosos meses:
Sleeping! Sleeping when you are pregnant is a whole different ball game, especially because you are another level of tired and exhausted. I was lucky with Vera, and even though by the end of the pregnancy I had to get up every night to pee (I think around 5 times a night) I still was able to go back to bed and get amazing rest!
Sleeping, dormir cuando estás embarazada es otra cosa, es otro nivel de sueño y de descanso, yo con Vera tuve mucha suerte y a pesar de que al final me tenía que parar en las noches a hacer pipí (creo que unas 5 veces por noche) igual volvía a dormir y descansaba delicioso!
You are always beautiful! There is a light that accompanies the little miracle being created inside you, and on top of that you take a lot of vitamins so your hair, skin, and nails always look gorgeous!
Estás siempre hermosa! Hay una luz que acompaña al milagro que se está creando dentro de ti y esa luz se refleja claramente además con todas las vitaminas que tomas tu cabello, piel y uñas están en su mejor momento!
Clothes! Getting ready when you're pregnant is a lot of fun! You can accentuate your baby bump and completely enjoy it – it's very exciting actually.
La ropa! Vestirse embarazada es muy divertido, acentuar tu barriguita y disfrutarla es súper emocionante.
Food – eating is a sublime experience and so much more interesting (and intense). Feeling "hungry" is an understatement since hunger is multiplied by 1000 when you're pregnant, and for that reason you enjoy eating so much more – or at least that's what happened to me! Flavors and spices are all intensified and the experience is so much more yummy –giggles- weird, right?
La comida, comer es una experiencia sublime y mucho más interesante e intensa, como el hambre es más aguda pues entonces cada vez que comes disfrutas mil veces más la comida o por lo menos eso me pasaba a mí! Los sabores como que se intensifican y la experiencia es mucho más rica – risas, raro?
Everyone spoils you and treats you like a queen (enjoy this as long as you can because as soon as the baby is born, this ends pretty quickly) –giggles. Seriously though, as soon as the baby is born, the little one always comes first, and of course is most important!
Que todo el mundo te consiente y te tratan como una reina (disfruten mucho de eso porque apenas nace el bebé se acaba) -risas- literal nace el bebe y ya no importas ahora solo importa el bebé!
The massages my husband would give me on my feet and legs every night!
Los masajes que me daba mi esposo en los pies y piernas todas las noches! 
Getting all the little and big things for the future baby!
Comprar cosas para el futuro bebé! 
Organizing and decorating. It turns out that during pregnancy women go through a phase called "nesting". It's like somehow we are programmed to make sure everything is ready and in its place in our environment when the baby comes. That is a very fun process, and if you put a little effort into it, you can make it creative, too.
Organizar y decorar, resulta que las mujeres embarazadas pasamos por una etapa que se le llama nesting, es como que de alguna manera estamos preparadas para preparar todo en nuestro environment para cuando llegue el bebé! Ese proceso es muy divertido y si le pones onda lo puedes hacer muy creativo también.
This is my favorite thing about being pregnant: without a doubt, feeling Vera swim around in my belly, her kicks, every time she would get the hiccups. There is no explanation, it's just the most incredible sensation ever!
Esta es mi cosa favorita de estar embarazada, sin duda alguna y fue sentir a Vera nadando en mi barriga, las pataditas, el hipo, el movimiento, no tiene explicación, es la sensación más maravillosa del mundo!
The powerful feeling of being miraculous – I mean, you are creating life inside your own body after all! There is no name for that, and it's a truly sublime feeling!
La sensación de empoderamiento, sentirte absolutamente poderosa y milagrosa porque literalmente estás creando vida dentro de ti! Eso no tiene nombre y es un sentimiento sublime! 
Stay Fab and Kind
Love, Lola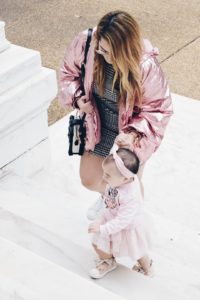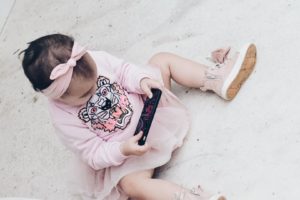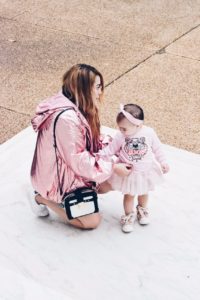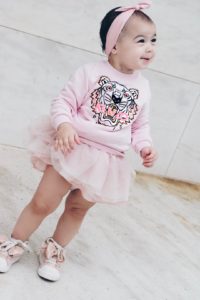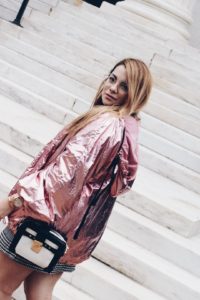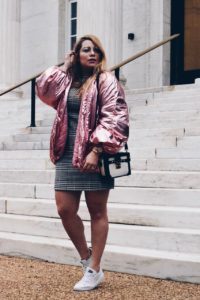 SHOP THE POST